This past weekend we hit up the much anticipated Tuner Evolution car show at Sovereign Bank Stadium in York, PA. We had teamed up with the Tuner Evolution staff even before spring had hit to kick off promotion for this event with a special edition collabo t-shirt. If you missed us at the show, we were all the way at the back of the rear stadium parking lot so we'll have to catch you at the next event we hit up – which will also be in York this coming week.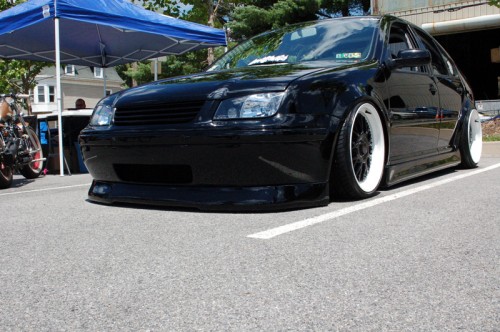 We were stoked to debut Donnie's Mk4 Jetta for the first time on AirLiftCompany suspension. He had it aired out and looking fresh, along with Ian's TDI Mk3 Jetta, and the Iancredible Ruckus. Josh Deshong (of Josh Deshong "likes" this fame) brought out his bobber and severe cambered radio flyer. And at least we got to spend the day with Carlisle Events, Â Mummbles Marketing, and Izzy!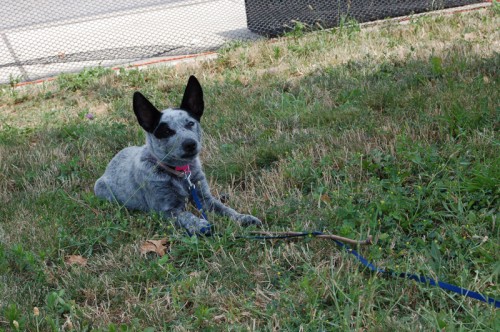 The car competition was actually pretty fierce at the event. Our homie Mr. Pham showed up, along with the rest of Liberty VIP Club, showing the crowd what proper stance and fitment looks like.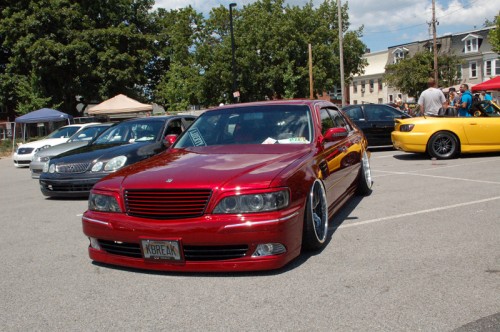 If  you're on the internet – and you are if you're reading this – then you've probably heard of D Money. He brought out his shaved bay Subaru and it looked fantastic.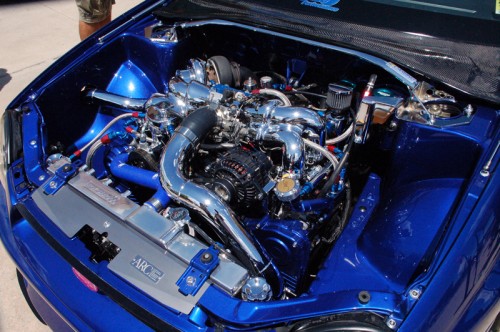 But the highlight of the event for us had to be Becker asking the barber – who had set up shop in the concourse behind home plate – for the Rick Vaughn. Wild Thing!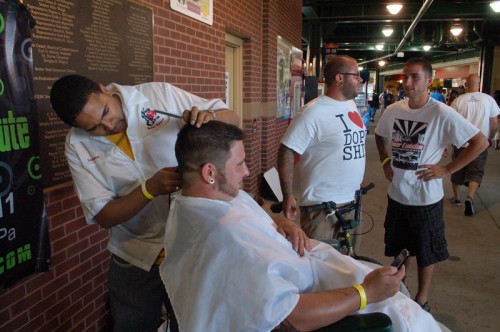 Speaking of wild things, the NTO Motorsports old school Corolla's were both insane – one sporting a 2JZ swap and the other a Lexus V8. Yup.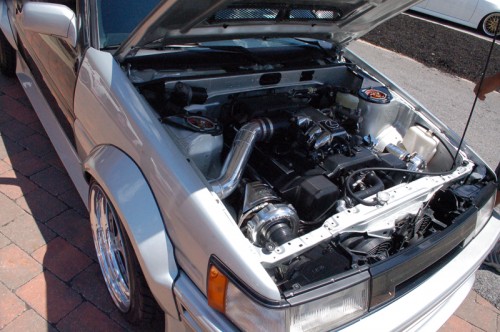 enjoy the rest of our photos: