Now that spring time is finally here we've got the itch to meet up with homies and hit up the cool photo spots. This past weekend we turnt the clock back to some of the hometown oldies but goodies. We decided to reach out to the one and only Sky Slavinsky so we could share his R32 swapped MK2 with you.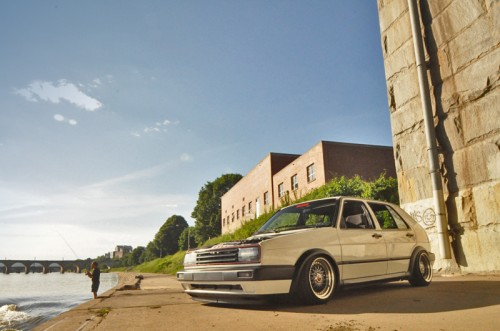 Like most MK2 owners, this car has had quite a few different motors in its bay. It was born as an 8v automatic car, which was later upgraded to a 2.8 VR6, which was eventually torn down and upgraded to a Stage 3 VRT. It was at that point that Sky said "if this VRT doesn't work out, I'm doing an NA R32 swap and calling it a day." Easy enough, right? Ha! Well, nonetheless it got done and Sky couldn't be happier. We couldn't be happier either. This thing is cool!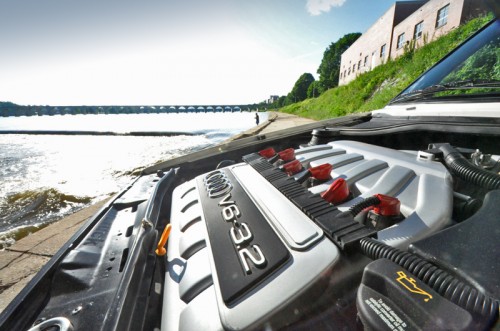 Sky has given this thing a ton of his own personal flavor, which sets it apart from a lot of the other Mk2's we've seen. He custom mixed the color for his BBS RM's – the sun was a killer along the river bank but we could still see the hint of gold flake in the charcoal finish.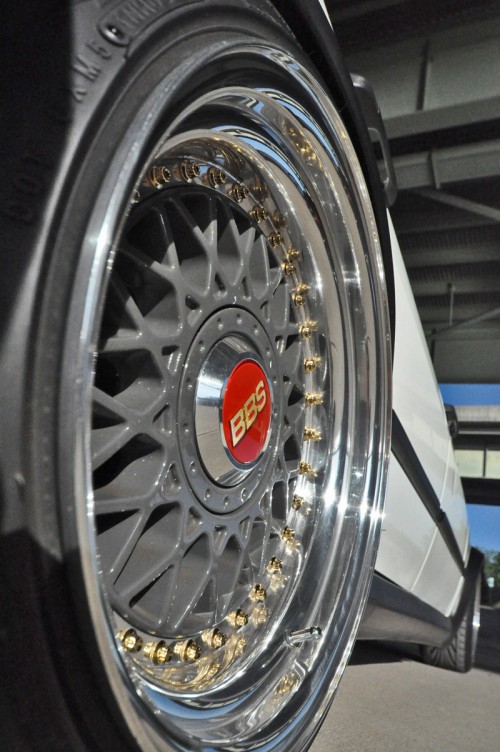 And the smoked aeros with the badgeless red stripe grille is another nice touch.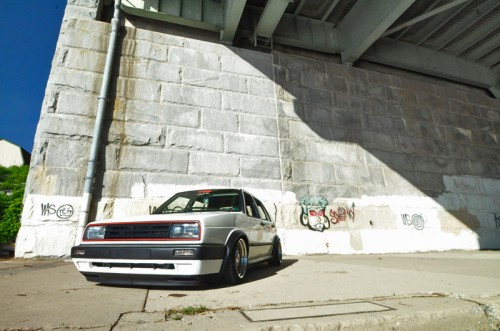 This sneak photo location under the bridge is a classic in our area. A great place to shoot a classic Golf.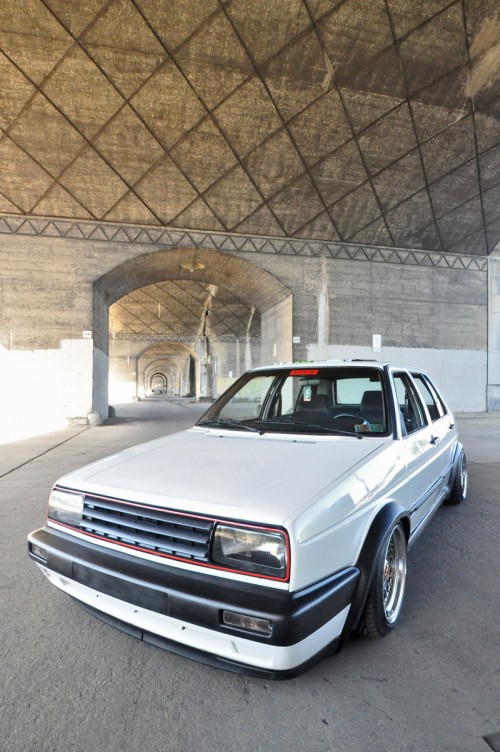 As usual we had a visit from the Capitol Police. But we were able to put the crack away in time and they let us stick around for a bit.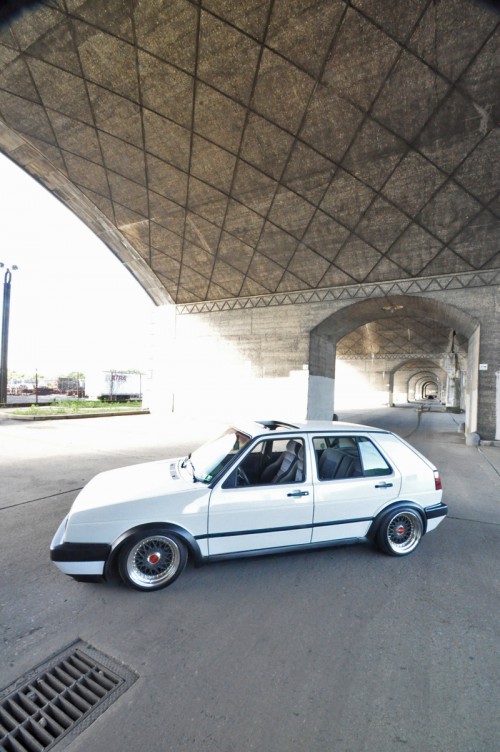 We asked Sky who's helped him make this build come to fruition – and here's what he told us. "Huge thanks to Brandon and Mark at IDF, def couldn't have done this without them. Also my family, beautiful girlfriend, and friends for their support. Also to Eric Senter for his help on the bay. And thanks to TJ for holding that light for me for 2 hours while I cut a stud. haha".
Our very own photographer and co-owner aka co-founder aka the guy that everyone wants to talk to at the shows, Nick Becker, worked his magic on this day… and then we rewarded him with a trip to Neato Burrito. Good times with Sky and Kelsey… thanks for letting us snap some photos.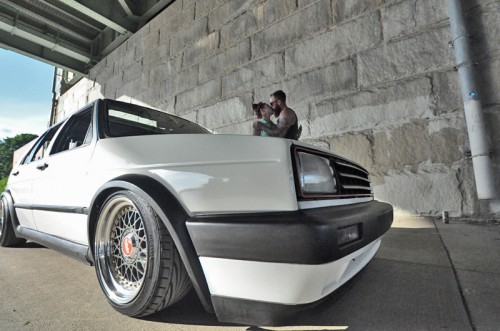 Enjoy the full photoset from the day. Cheers.