For the past few years, we've taken up residency inside Building T at the Carlisle Fairgrounds – during Carlisle's Performance & Style Show. The creators of the event, and our friend Ken Appell who manages the show have reached out to us to bring some of our flavor to the show. In year's past we started small, with a showcase of some of the coolest "stanced" cars in the area, per Carlisle's request. As we grew into the space, we eventually decided to take over the entire building to showcase our favorite vehicles that we feel really represent this lifestyle. While proper fitment is a prerequisite to being invited, this is  stance display. These are real builds, built by real cool people. Carlisle was a few months ago now, but timing is not exactly our strong point. So without further hype, here are some highlights that are long overdue.
BCoolin' Built debuted some freshness on his convertible Bimmer just in time for the event.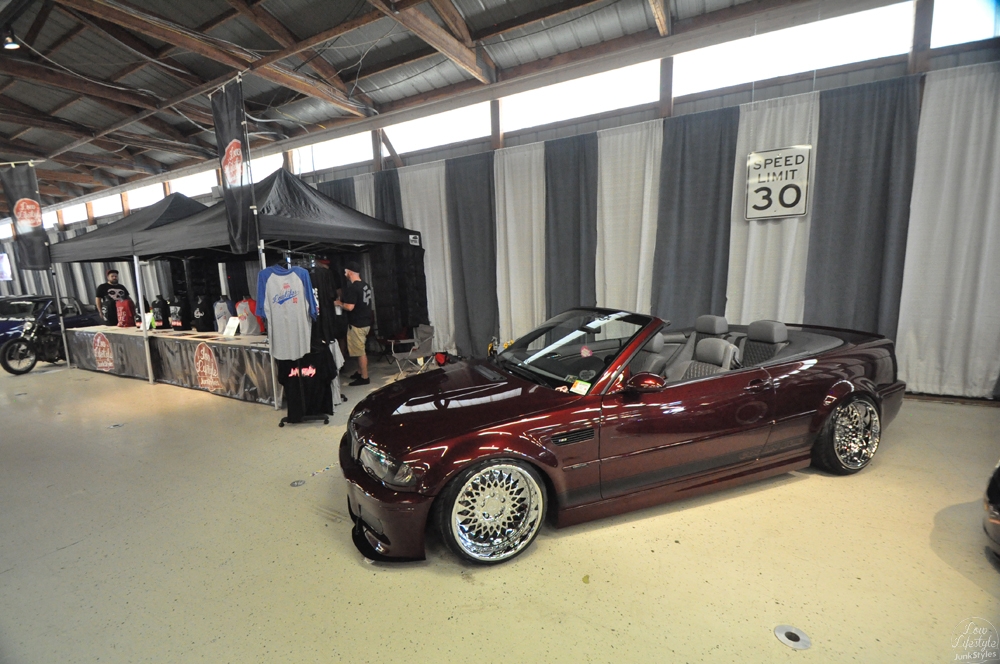 This was our first chance to see Drew Evans G build. We were blown away.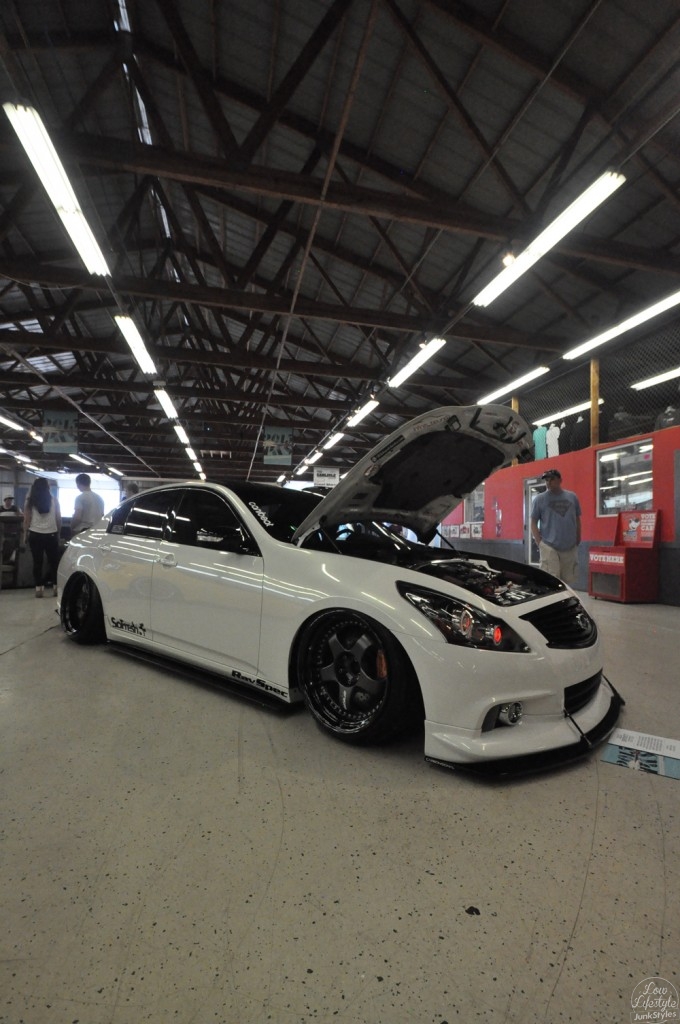 Another debut, this FRS is so fresh and so clean.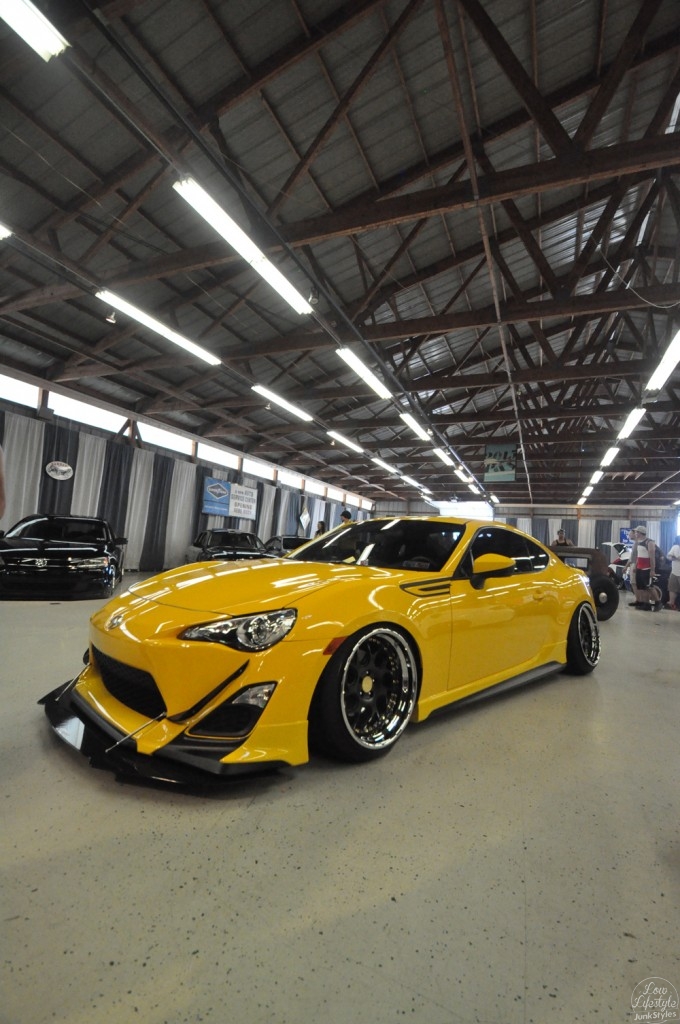 Brandan bringing that old school flavor.
It's all in the details. Check out this awesome hot rod style pinstriping on Donnie's MK4.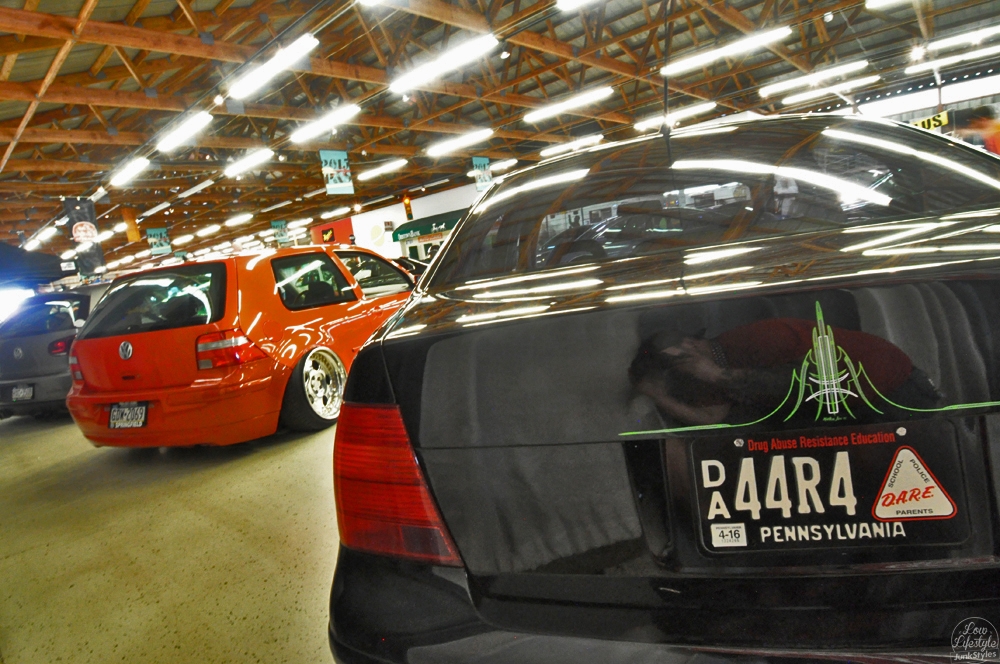 The homie Mason rocking that super rare BBS interior.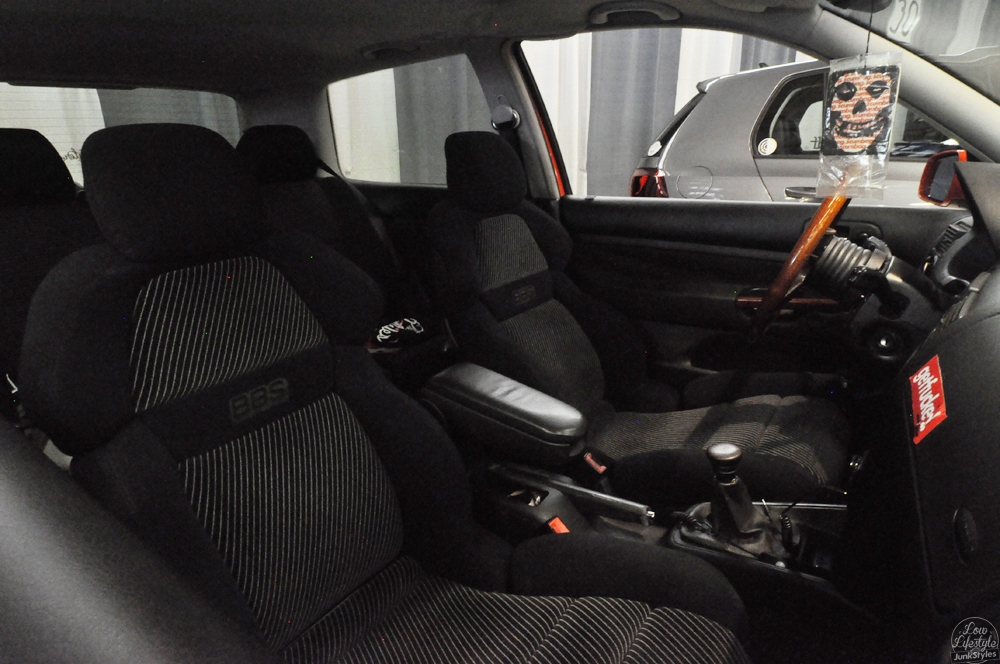 Bays for days on display.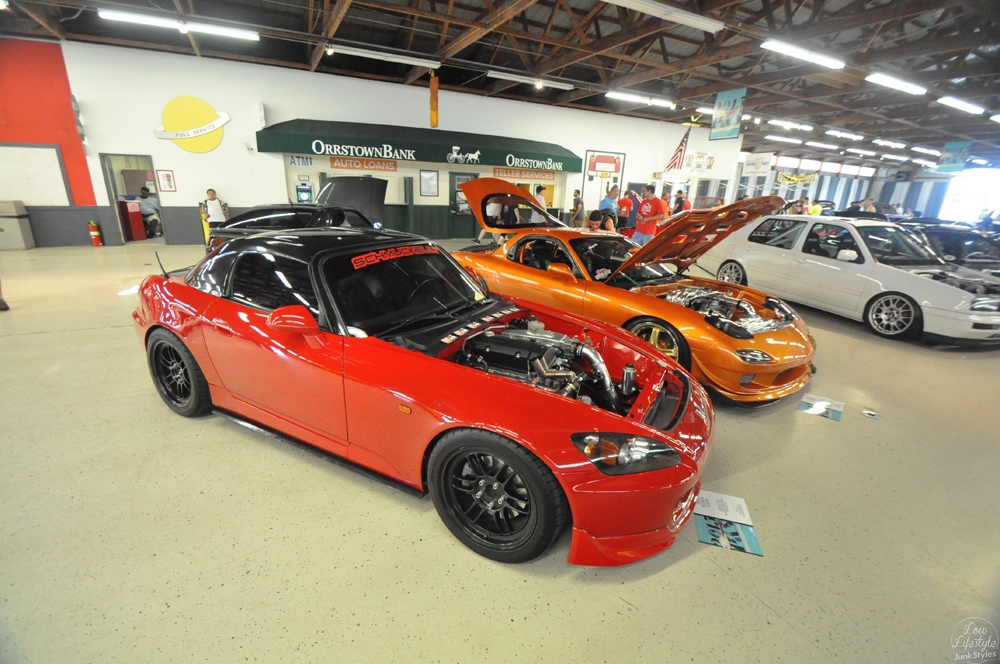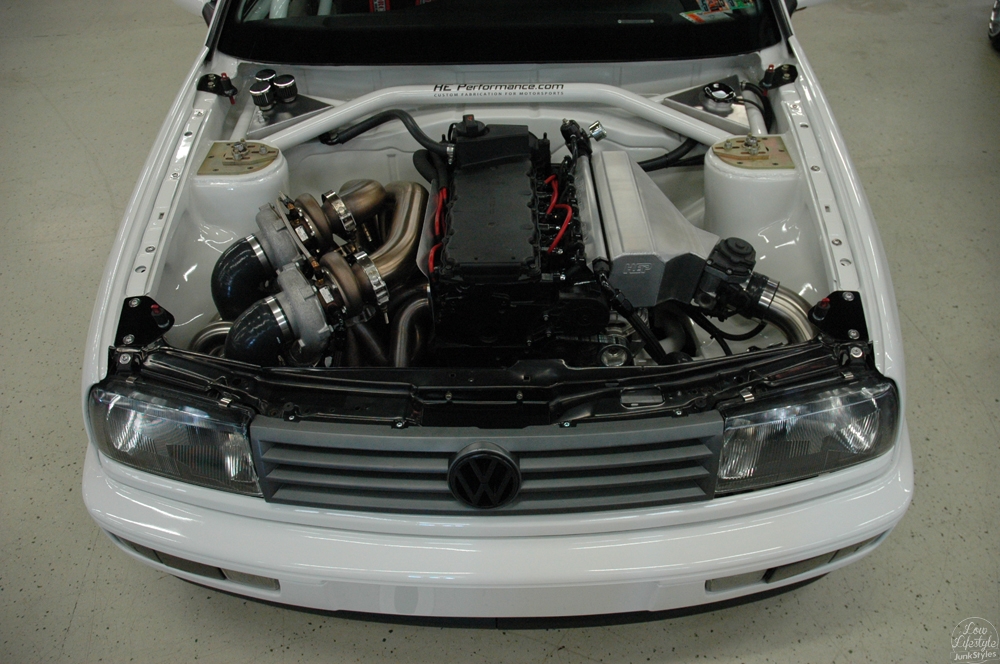 Speaking of bays, the Tuner Evolution East Coast Bullies building came hard as well.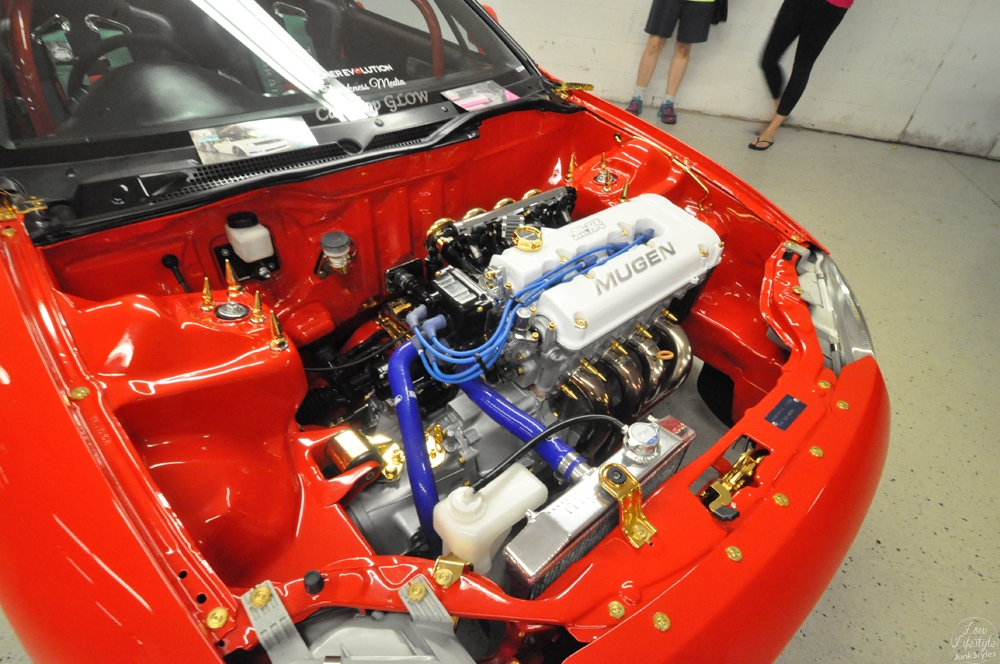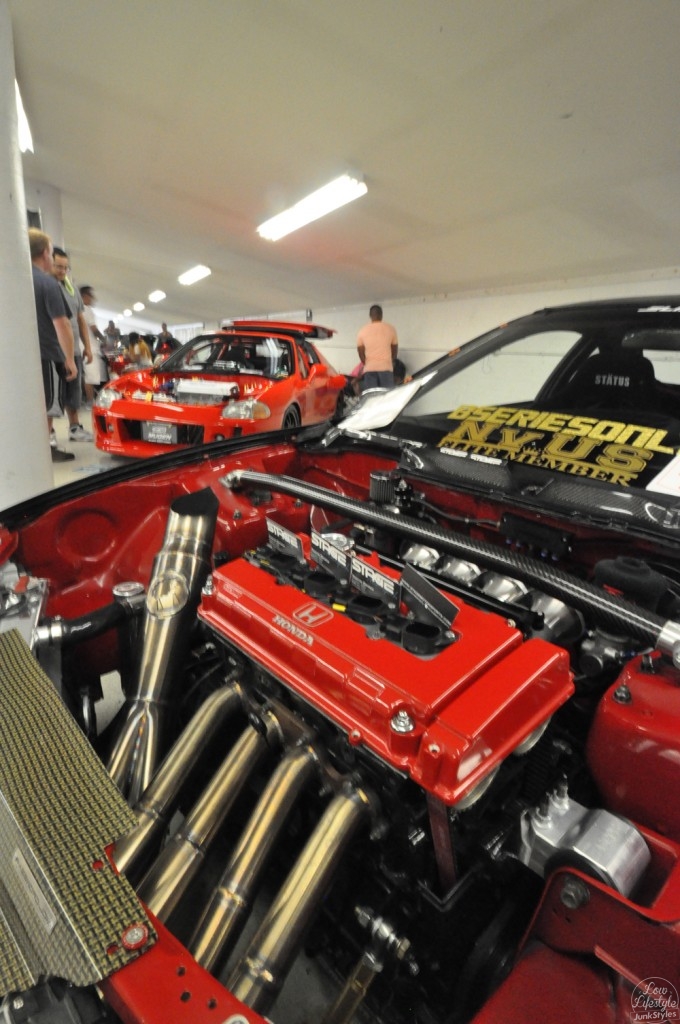 This Siliva was so proper.
The fellas from Timeless Motorsport Group brought out some really cool vehicles as well… like this all carbon fiber 370Z build.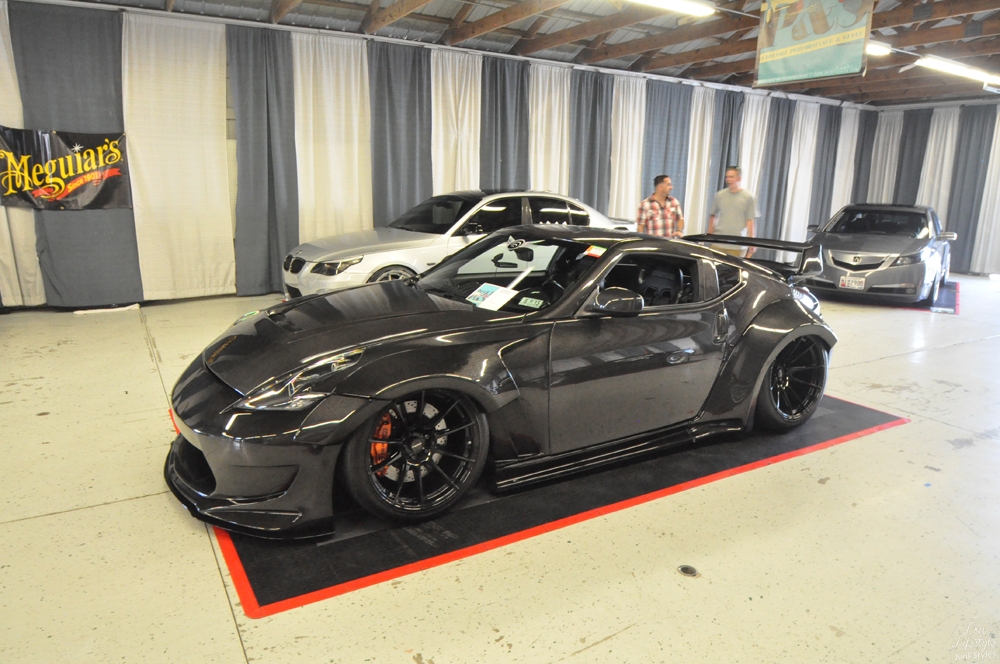 With the event moved to July, it provided a different atmosphere. Instead of chilly and rainy, it was incredibly hot – and rainy. But we powered thru the weekend and had a great time. Next year, Performance & Style will be combined with Carlisle's Import Replicar event and will move back to May. RIP to P&S, we had a blast while it lasted. But we're anxious to see a jam packed showfield with the addition of some vintage European and Japanese cars that you wouldn't normally get to see on display at the P&S show of the past. Until more details unfold, we'll leave you with the one and only Nick Becker's full photo set from Carlisle P&S and our Lowlapalooza invitational showcase. Cheers!