It has become our new tradition to team up with our friends, Counter Kultur, every September for KnoeDown. The event started last year when we came up with the idea to put on a car meet/show that was all about having fun with friends and family. We decided that Knoebels Amusement Park in Elysburg, PA would be the perfect venue. It's unique, quirky, family fun atmosphere would be in direct contrast from anything that our customers and other people in the scene would ever expect from our brand. Plus, don't we all need a break from the same elitist events that we normally attend? KnoeDown was created for all sorts of car enthusiasts to get together, share a common interest, and be a kid again.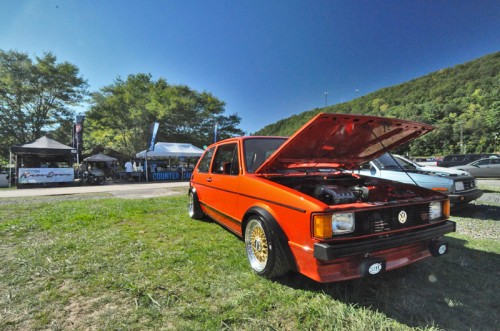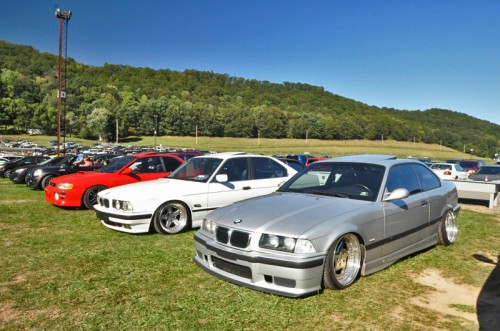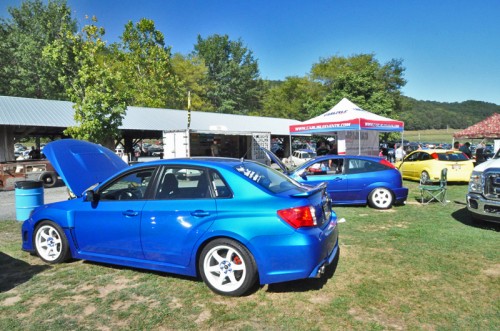 The weather was just as feel good as the atmosphere! And we were quite honestly a bit overwhelmed when the long lines of cars turned up just shortly after we arrived to start setting up for the day. It was cool to see cruises get organized from all different areas, to journey into the mountains and coal regions of PA, for a little event that we thought might be cool – which turned out to be not so little. It was also very cool to see people having a great time with their friends and families throughout the day.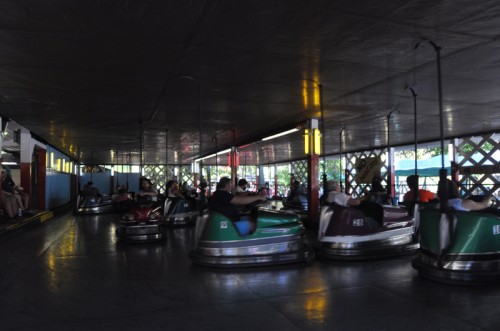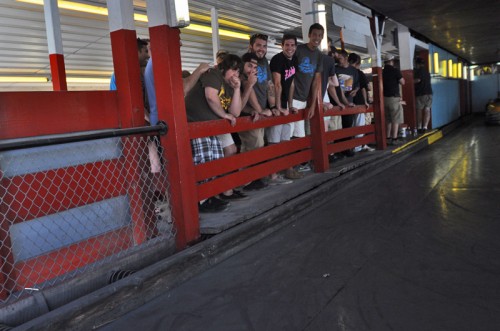 While the event was more about being laid back and enjoying the day, we did give out some awards. Awards that were just as quirky as the characters who put the show together, we might add. But some of the usual suspects were on hand to battle it out for the awards. Despite the fact that we weren't too serious about the competition aspect of the show, there were some serious builds on display. We're grateful that all of the participants thought highly enough of us to come on out to the park.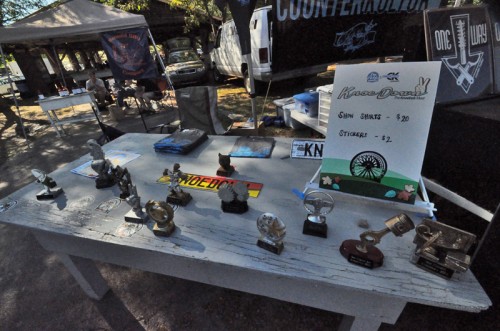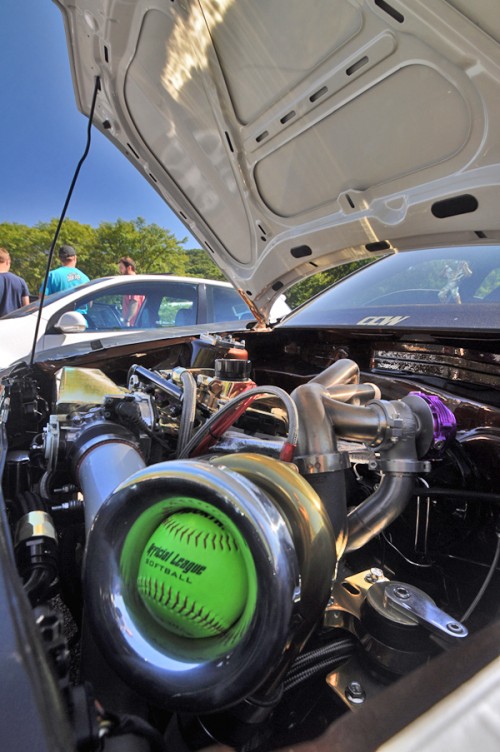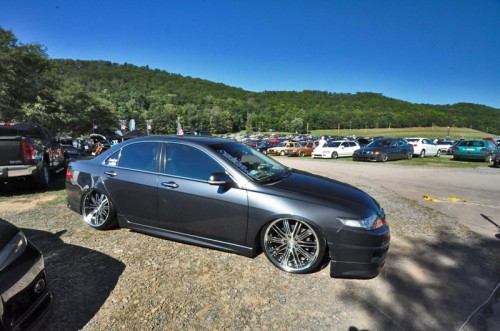 As the event grows, we hope to make little improvements. This year we were able to score a better location featuring a pavilion with some shade – right at the entrance to the park. Inside the pavilion, the park served us a catered cookout lunch. Around the pavilion, we were able to highlight some ridiculous cars and show some love to the vendors who came out to enjoy the event with us.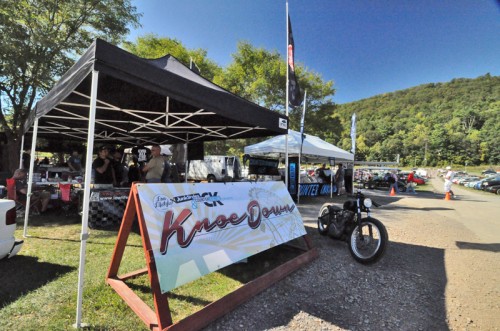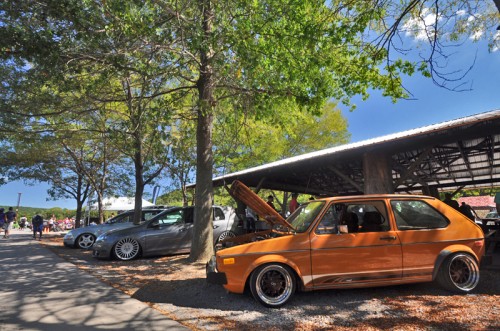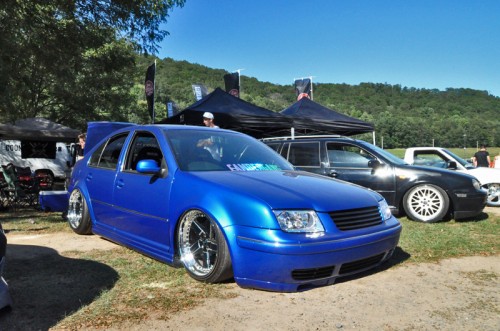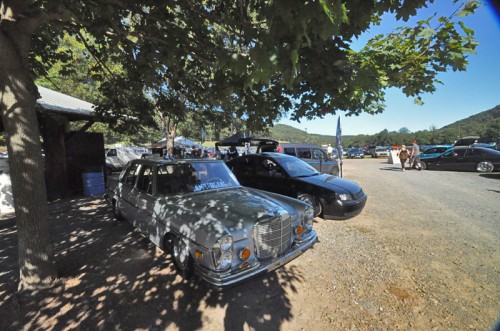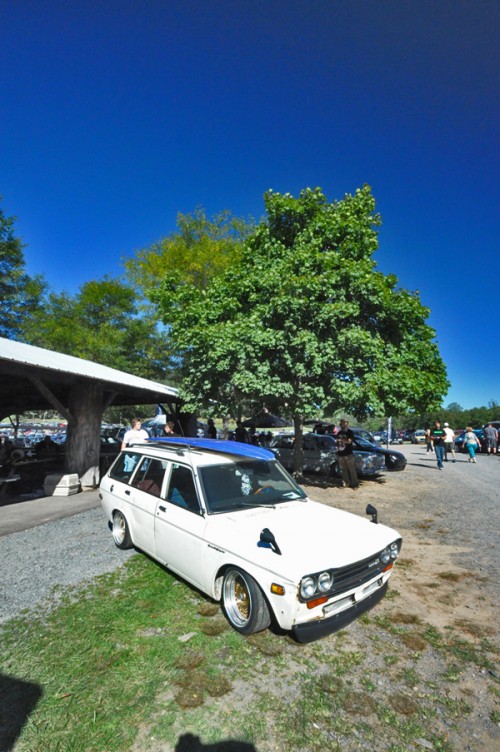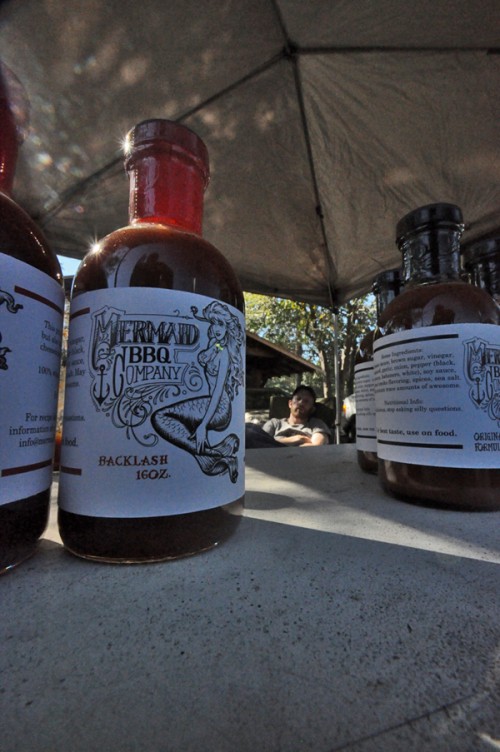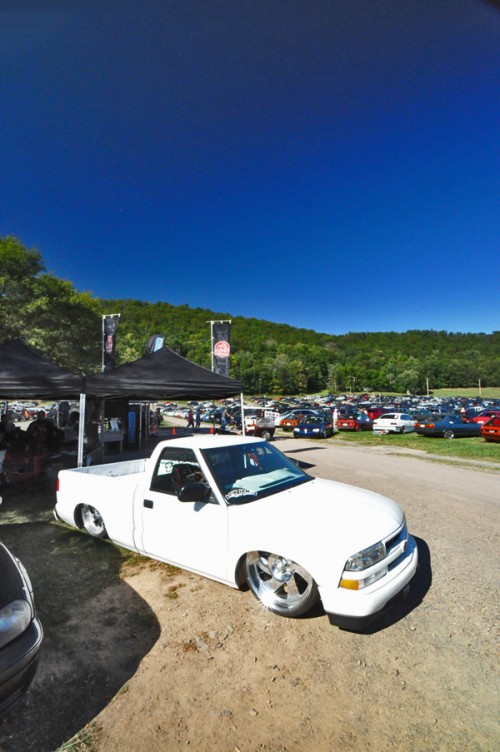 The pavilion wasn't the only "place to be" at the show – as we were blown away by some of the vehicles that were parked on the midway and the showfields as well.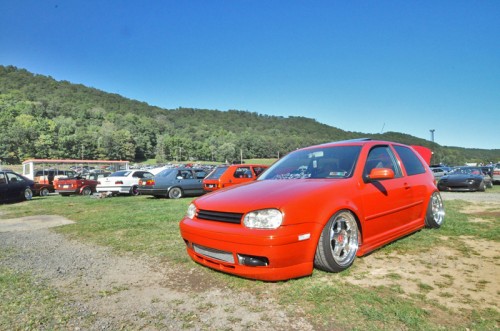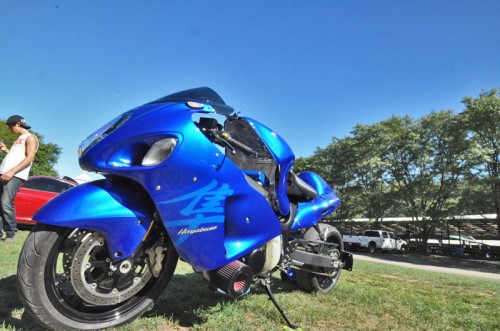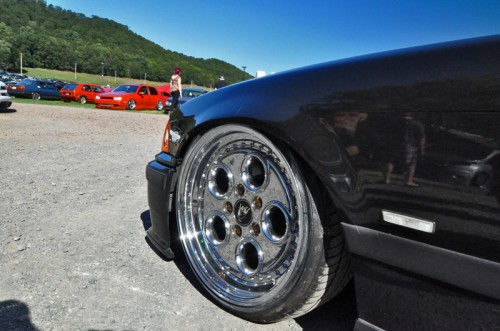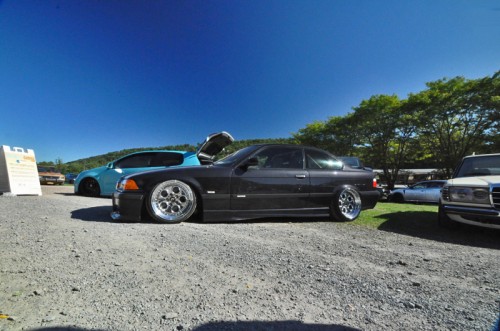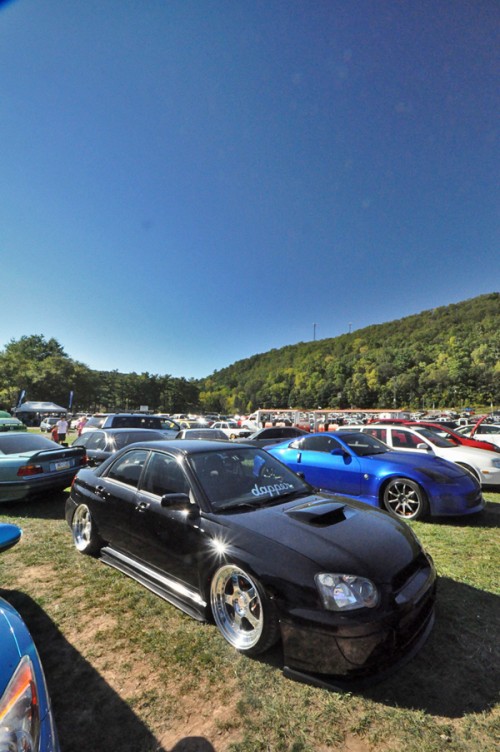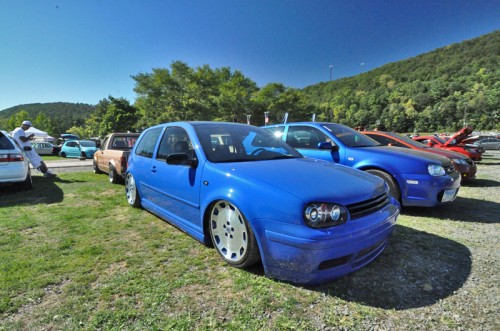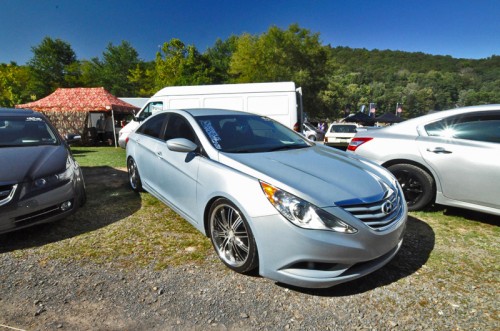 Shout out to the eJudged crew for helping us out with the competition aspect of the show. We were able to use their innovative iPhone/iOS app to come up with the winners. They also took our Crowd's Choice award and put a unique spin on it, testing a new feature of their services with a hashtag contest that made it possible for participants and spectators alike to weigh in on their favorite car of the event. They also brought out their FordSEMA project Transit Connect Wagon, and had it posted up as the mobile command center throughout the day.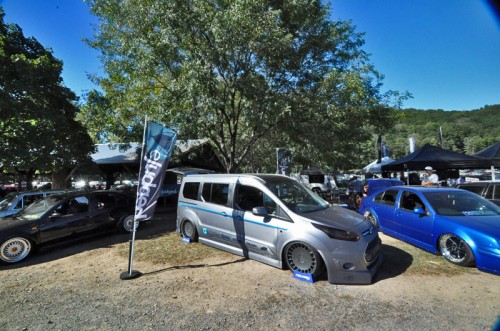 We had a great time hosting KnoeDown 2. As it turns out, there just may be a KnoeDown 3 in store. Knoebels has actually asked us to come back and do it all over again the first weekend of next September. To be quite honest, we're more used to being asked not to come back to places – but we'll be more than honored to take over the park again next year. And we hope to see all the same friendly faces, as well as a ton of new ones!

In the meantime, we'll leave you with a ton of photos featuring some of our favorite cars from the event. It's a lot of work putting on a show – even a show that is more focused on fun than organization – so our apologies if we did not get to take a photo of your car! We did our best to get pics of every car that attended, but the day flew by so quickly that some of the showfield cars did start to head out while our very own resident photographer, Nick Becker, was out taking photos. But we must say that Nick really outdid himself with this photoset. Enjoy. Cheers!