H2O International isn't just about the car show. Over the past few years we've noticed an increased amount of non-VW/Audi drivers flossing their cars around the beach. Throughout the entire weekend, there's all sorts of different meets and GTG's going on in parking lots all over town. We wanted to hit a lot of them up and get the full effect of what H2O really is all about for people. Unfortunately, alot of rain and alot of beer drinking took priority over getting the camera out and shooting constantly all weekend long.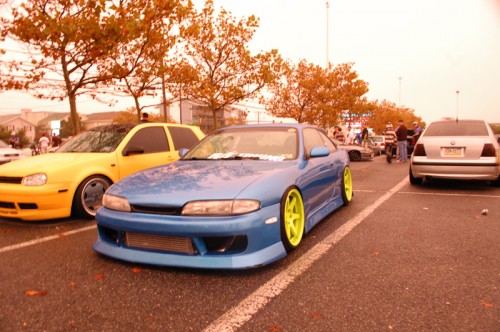 We did, however, head up to the Convention Center parking lot after the Big Ass BBQ on Saturday. Word on the streets was that there was some sort of an outcast gathering going on… Meaning a bunch of cars that wouldn't be allowed on the normal showfield because they weren't vw's or Audi's. By the time we shut down sales for the day and headed over, we weren't sure if we were seeing the leftover cars from that earlier meet, or if this was just a bunch of people chilling… The Convention Center is a good place to get a front row seat for the constant parade of dubs cruising up and down the strip.  There was a good mix of everything. There was even a Bieber sighting!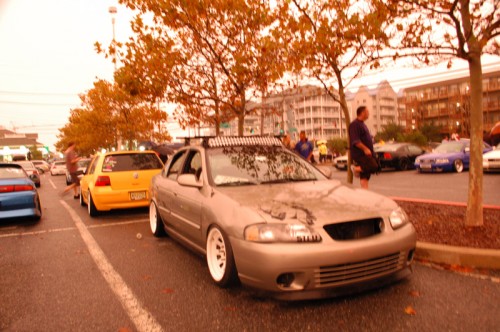 At any rate, we found some cool ass cars up there and decided to get the camera out. It was here that we met Matt and his ridiculously low static – yes, it's static! – Â 7 series Bimmer. Don't worry, we got back together with Matt on Sunday night and did a full photoshoot – so you'll be seeing alot more of this car in the very near future.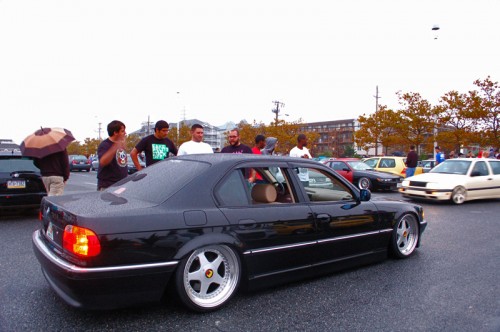 Until then, here's some shots from the lots: