This weekend we had another opportunity to get up close and personal with the Global Time Attack series. Their "Just for Kicks" car gathering is shaping up to being one of our favorite "show" type events to hit up. It's a cross between a meet and a car show that doesn't overhype itself as the greatest event on the planet. For this event we traveled to the suburbs of Chicago – Autobahn Country Club in Joliet – to be specific.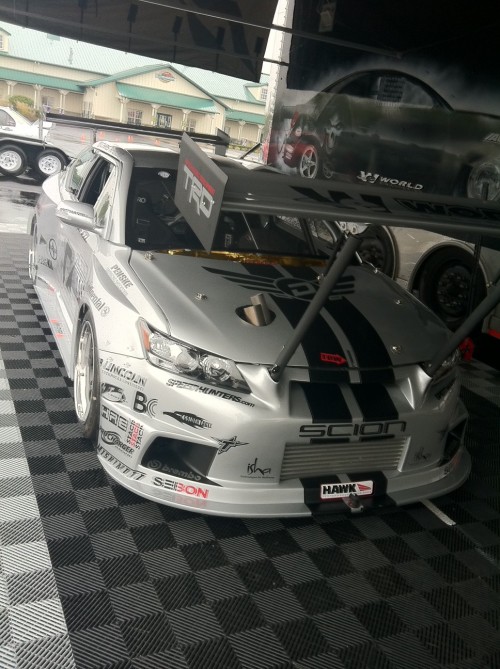 The track was empty for most of the day on Sunday, though, as unfortunately the rains kept falling all day long. But since all of the lap times count, there were still two records reset based on Saturday's lap times. We can only imagine that most of the drivers were tuning their set-ups and ready to put up some even more impressive numbers on Sunday. Chris Rado got the F-wing tC2 out on the track for the very first time on Saturday, and hoped to dial the car in for more impressive numbers on Sunday as well. Can't wait to see what this beast does at the next GTA.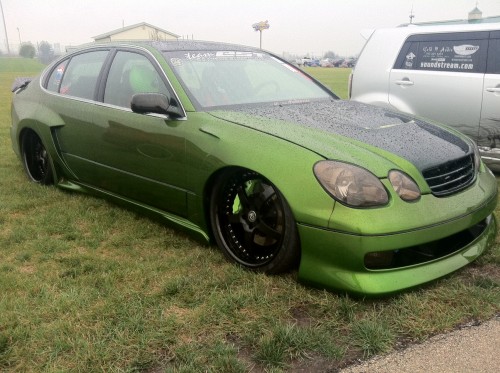 The Just For Kicks car gathering was pretty impressive, as they were able to attract some internet superstars and some real-deal Midwest top dog show cars. The owners were dedicated enough to hang out in the rain all day and some of them went home with $100 checks for winning awards. So maybe for them it ended up being for more than just kicks. Some of our favorite vehicles from the event were mis-matched monsters – a VW Caddy pickup with a K-series Honda motor and an E30 BMW drift car with a Nissan SR20 motor swap. Chyeah!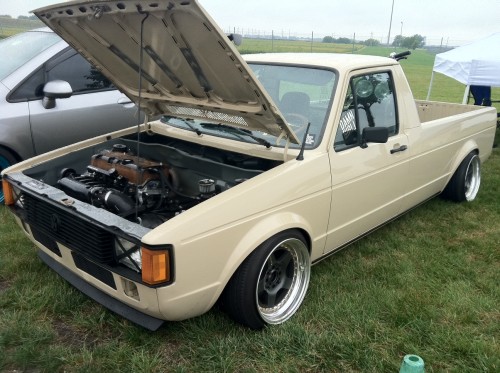 The next GTA x JFK event will take place in NorCal – at Infineon Raceway a week after the SEMA show in November. We're gonna try to make it out there to see what track records fall and what hard parkers show up to show off their cars.
We stopped off at this event in the middle of a journey to Colorado and the car was packed full. So instead of lugging along the "good" camera equipment, we shot the event in the rain with an iPhone.
Don't hate: