For a couple of years now, we've been kicking around the idea of putting on this event. The idea of creating a fun, interactive atmosphere in our hometown – with tons of cool cars and some of the area's best food trucks. We had even gone to other venues in the past and started brainstorming initial plans. But it wasn't until one day last fall, riding down the same street we often do, that we found a venue that had the vibe that we really felt good about. South Riverfront Park in Harrisburg, PA is not a car show venue. We had never seen anyone park cars there before.  But the city does host other cultural and holiday festivals all throughout Riverfront Park, so for us it was worth a shot. The park sits right on the banks of the Susquehanna River, which combined with some of the city's iconic bridges and Harrisburg City Island, creates one hell of an amazing backdrop. Thanks to Josh AKA Freshy Entertainment for always killing it on the official event coverage.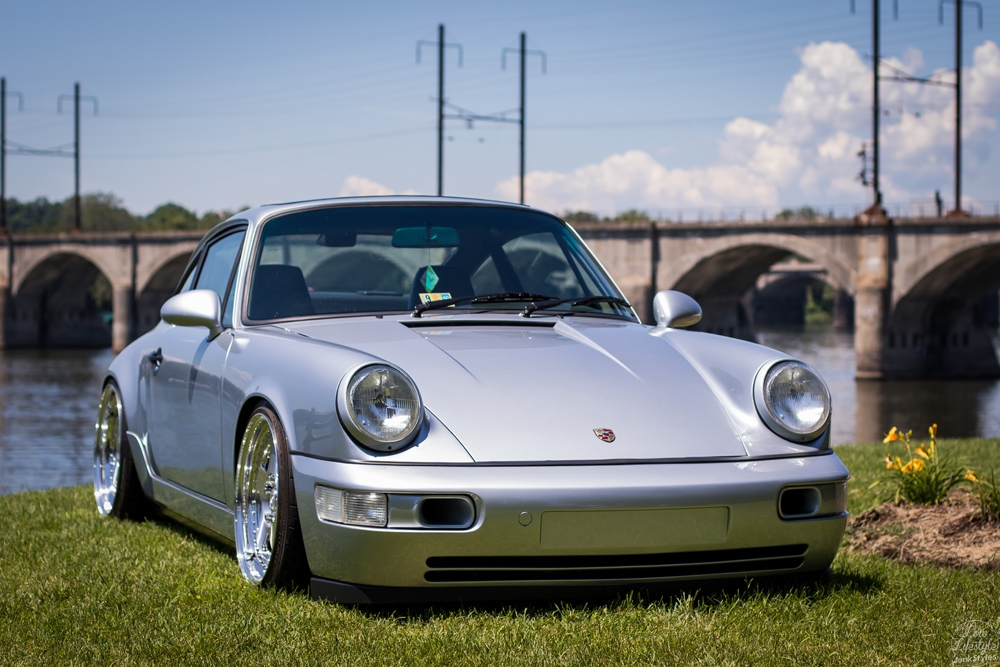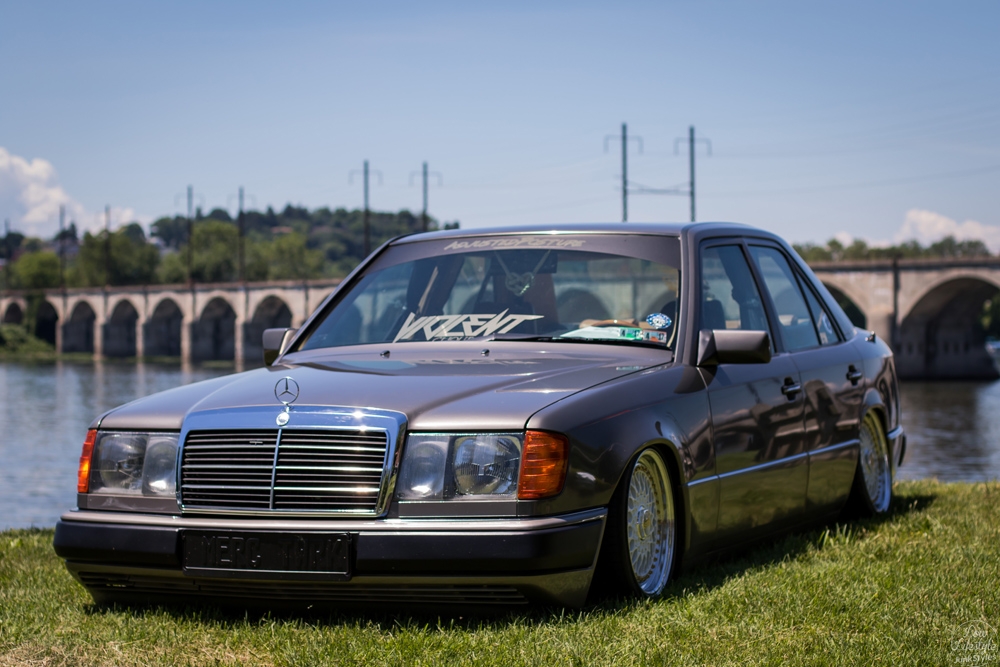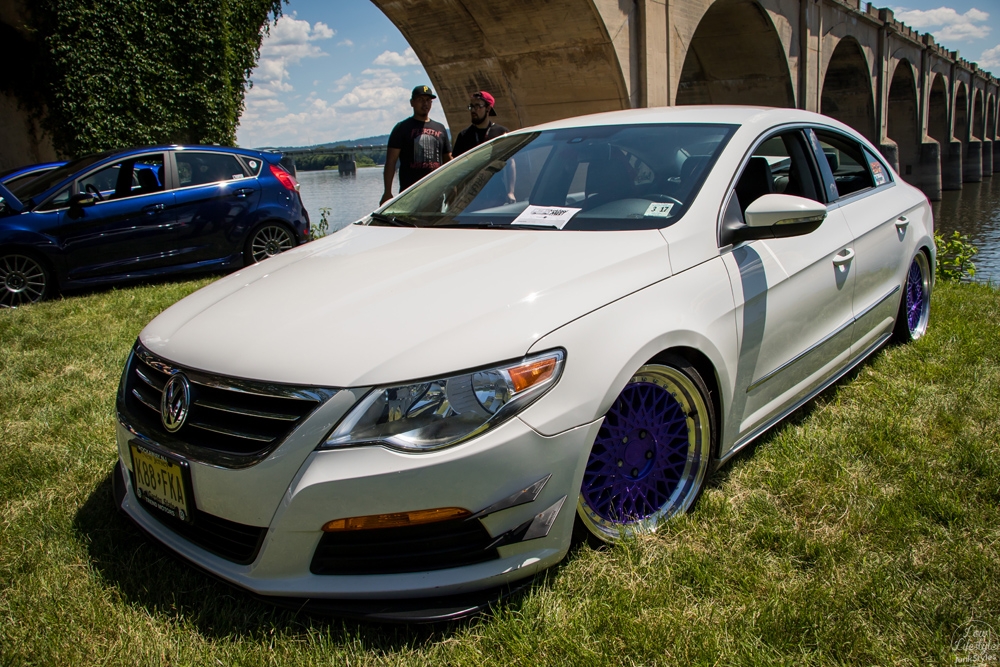 As you may have guessed from the name of the event, The JunkFood Meet wasn't just about cars. It was also about the food. Food truck culture is gaining popularity in our city, and let's face it, we like to eat. We figured most of you liked to eat too! A shady grove of trees in the park called out to us as the perfect spot to host one of our area's coolest little Food Truck Festivals to go along with the cool cars on display. Once we announced the event, we didn't have to look very hard because a lot of food truck and food vendors contacted us asking how they could get on board. We've got to show tons of love to the food truck community in our region for supporting the event. The feedback and buzz after the event was wild. We're used to hearing stories about everyone's favorite cars at our events, but this time we heard just as many stories about everyone's favorite meals.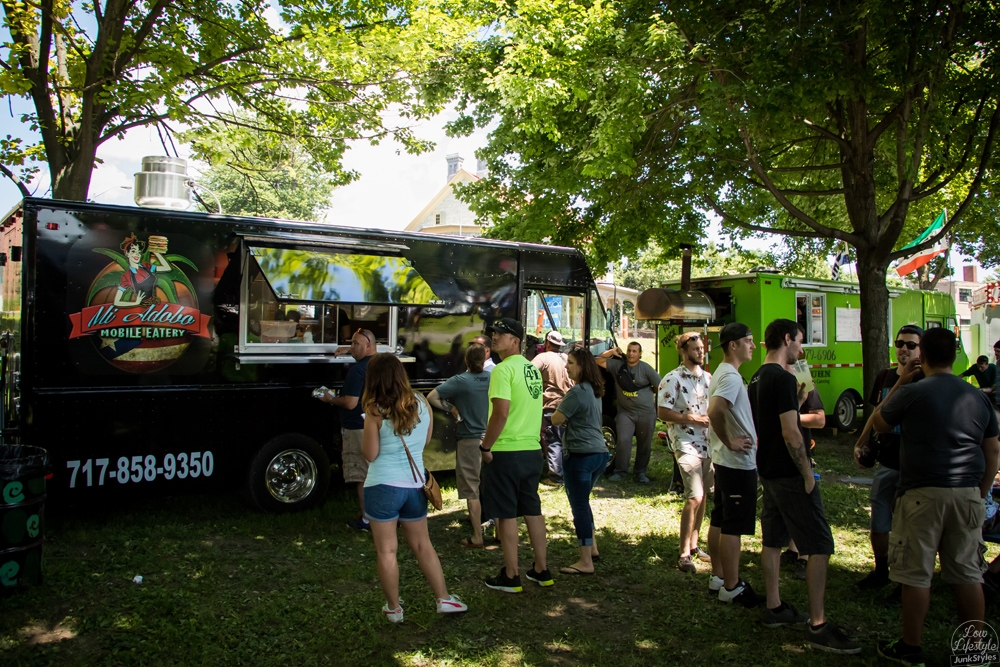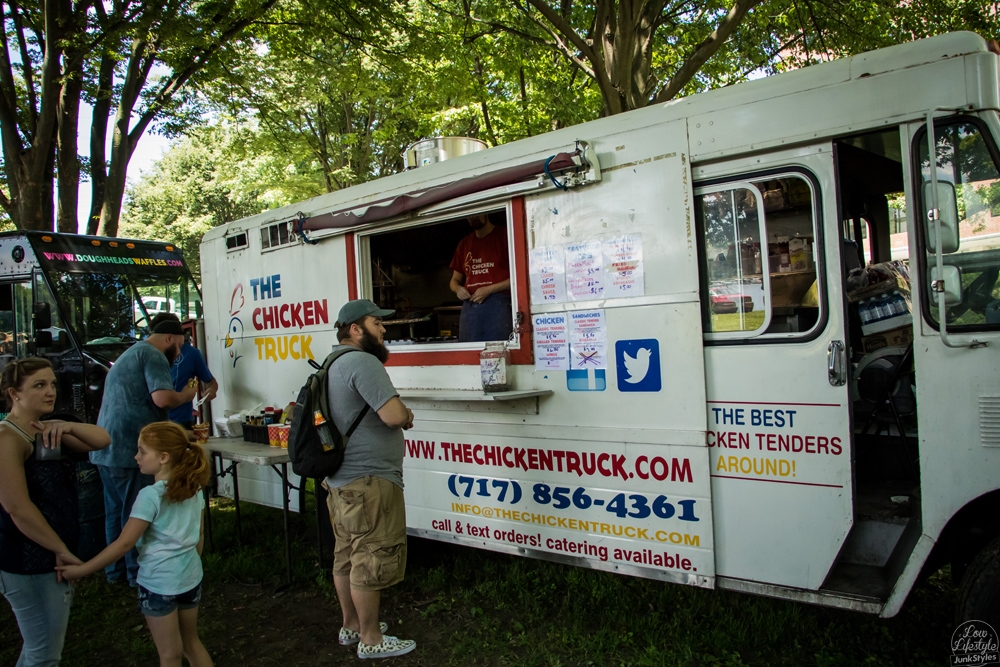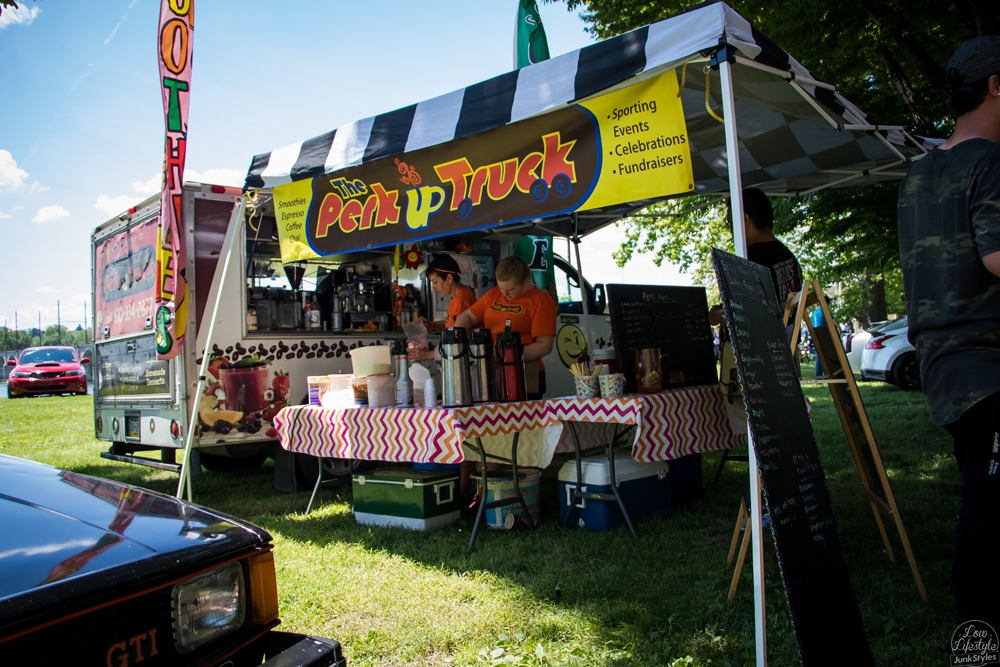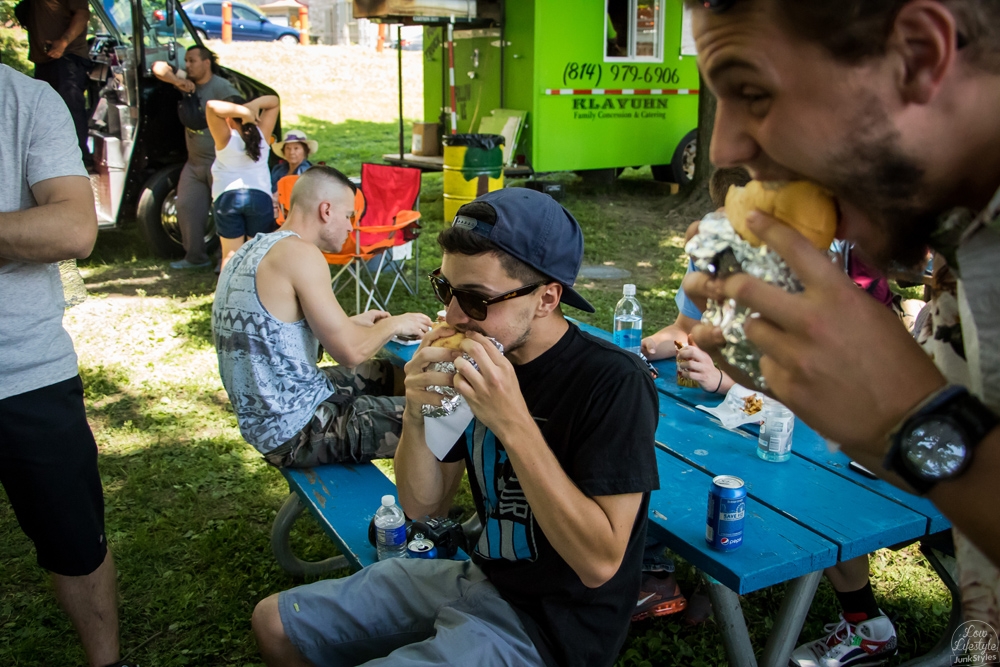 We also had our buddy Matt Makarucha down from Canada – and we're sooorry for the lack of poutine. He was kind enough to get USDM Freax Magazine on board to cover the event. Not bad for a first try at an event… getting it into an international print magazine. He also shot some of the top cars at the event. Such a great mix of styles, genres, and builds – we were honored to have a turnout like this for our event.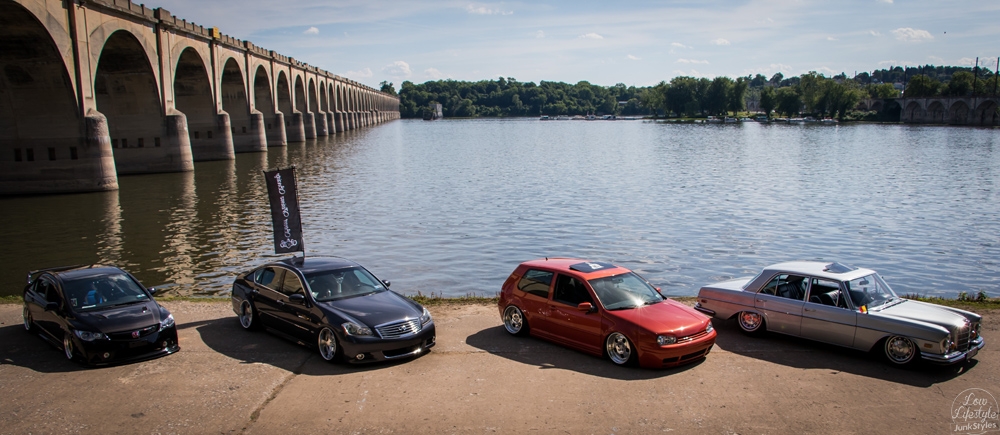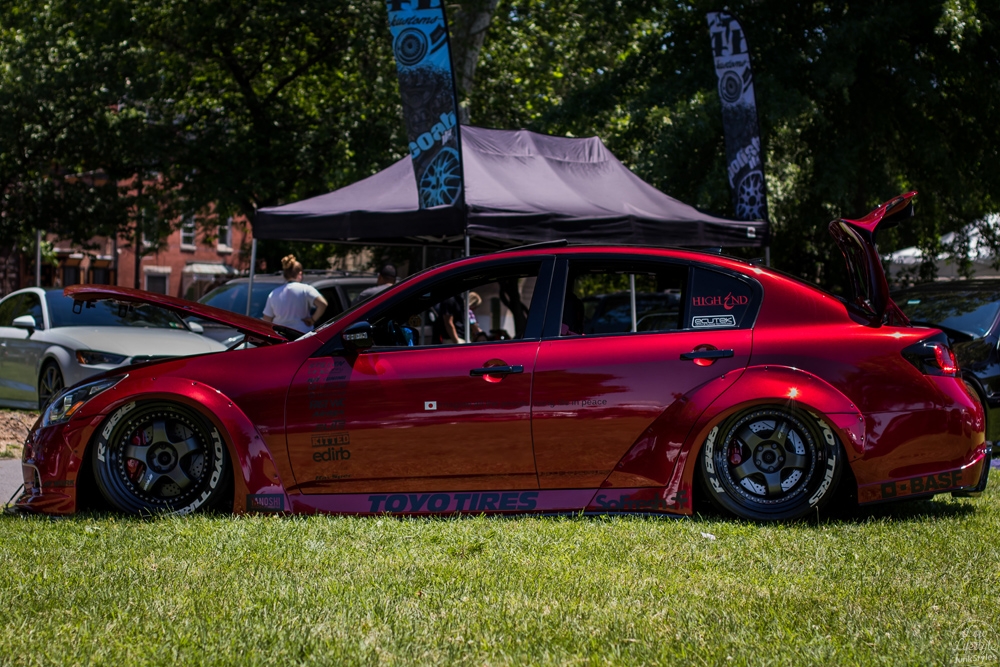 We had handed out some special invitational tickets in the few short weeks prior to the show, just to ensure that some of our homies and customers didn't miss out on the fun. While our events are all about fun and everybody is welcome, we did kinda want to make sure we had some really cool stuff on display since space was limited in the park. We were blown away that only two or three of the cars we invited, couldn't make it. We were also blown away by the overall quality of the cars that came out. Yeah, there were some less-than-show cars in attendance too, but we love you guys just as much. It's about having fun and making friends.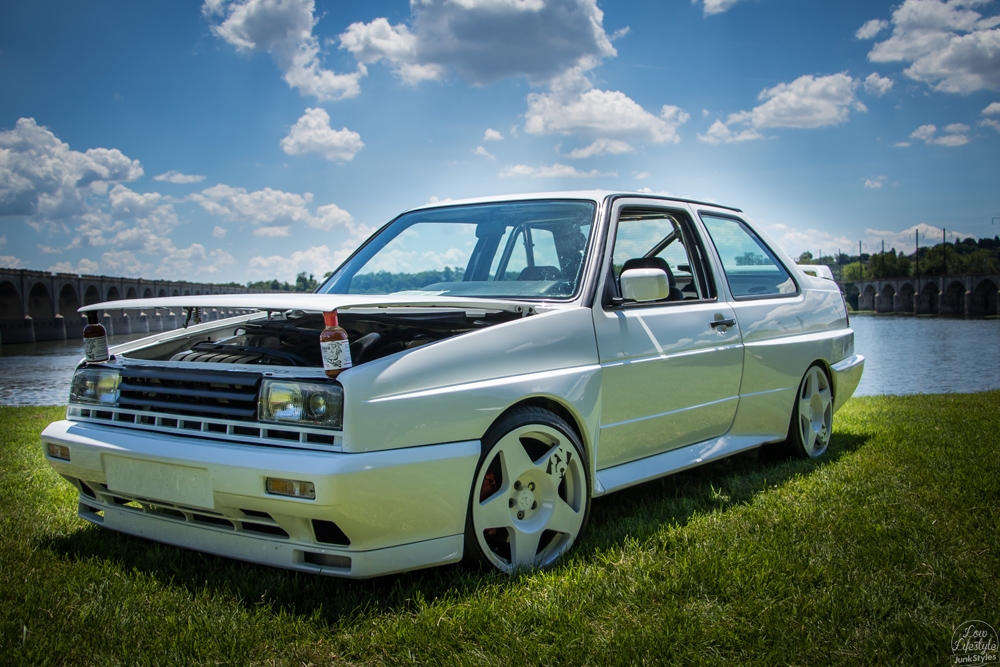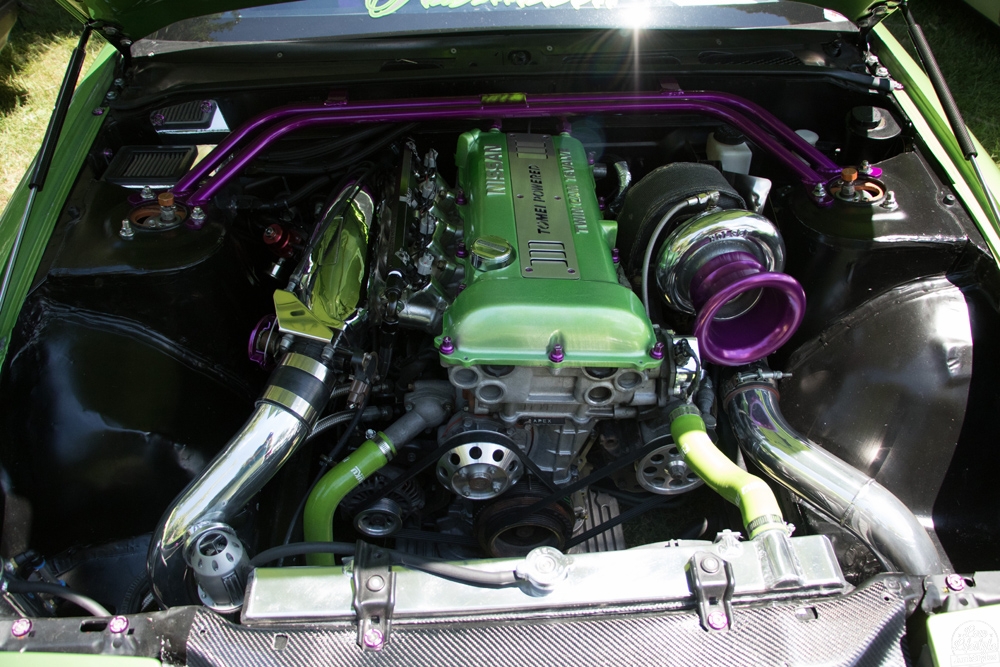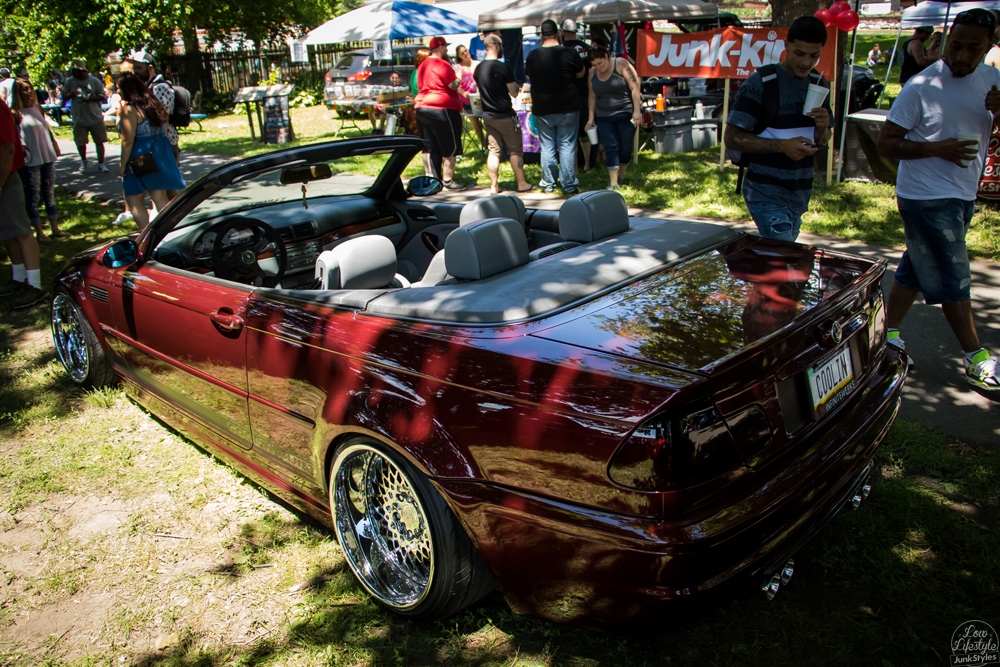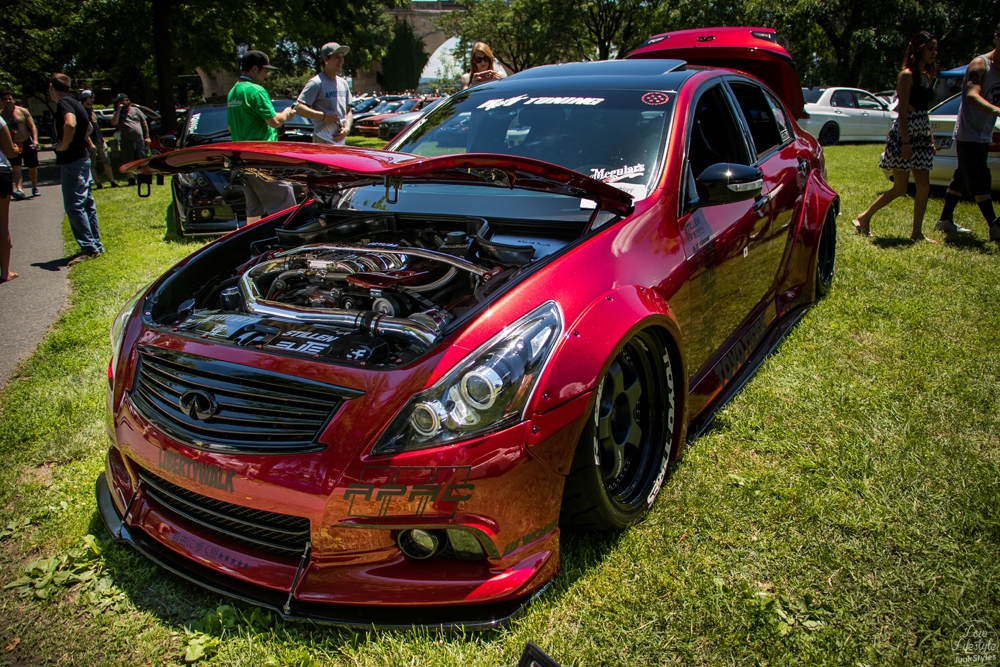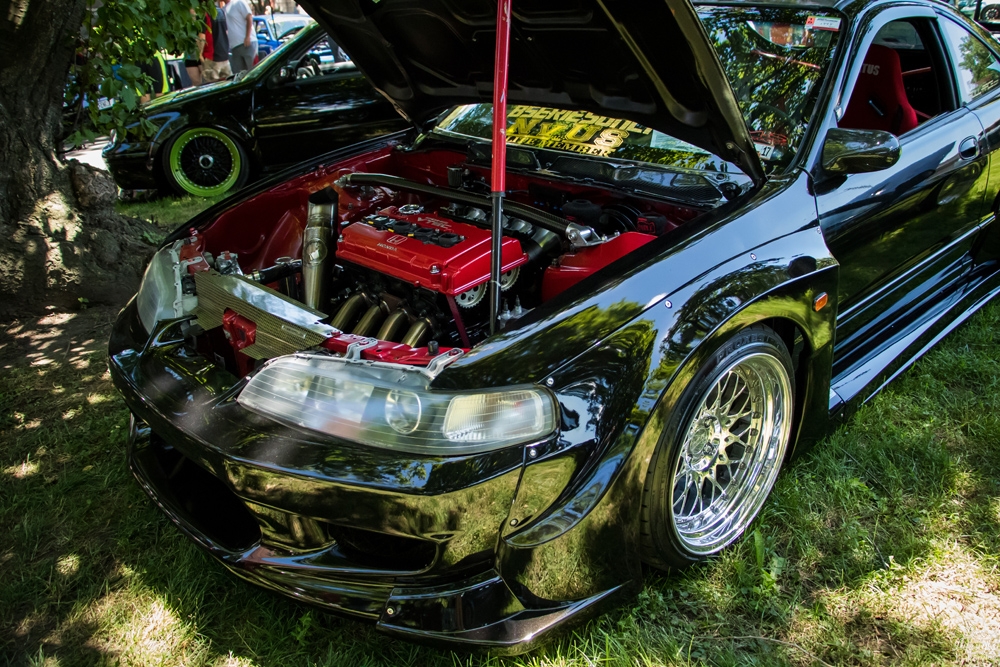 Nobody could take their eyes off this psychedelic wrapped Corvette by InShane Designs. It's trippy mang.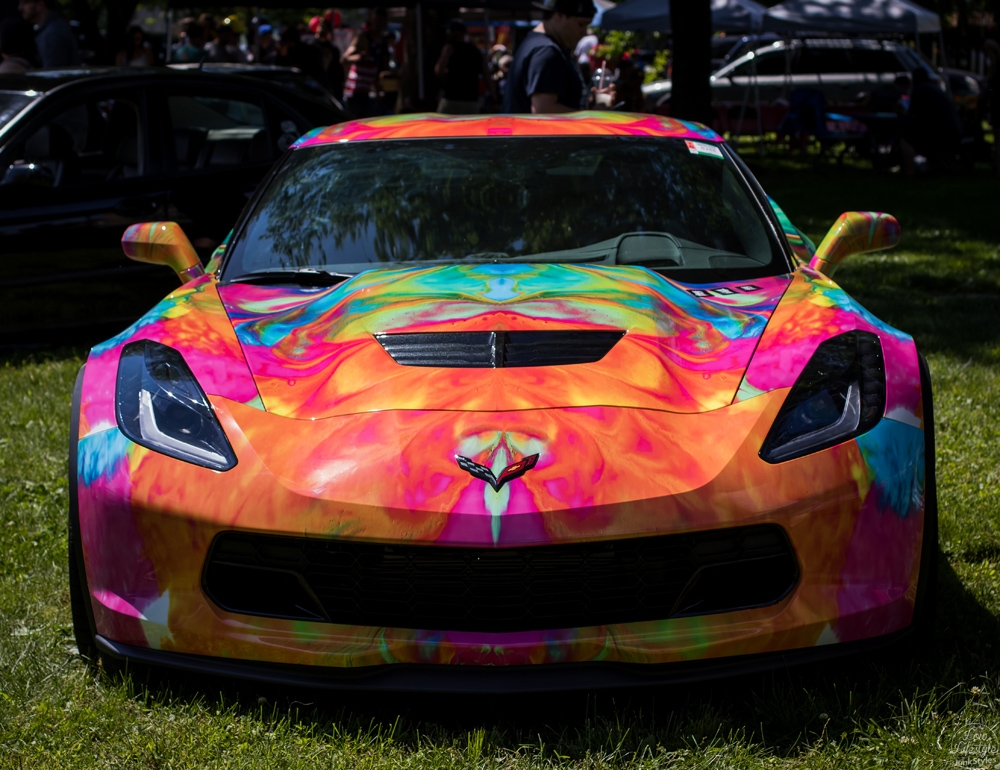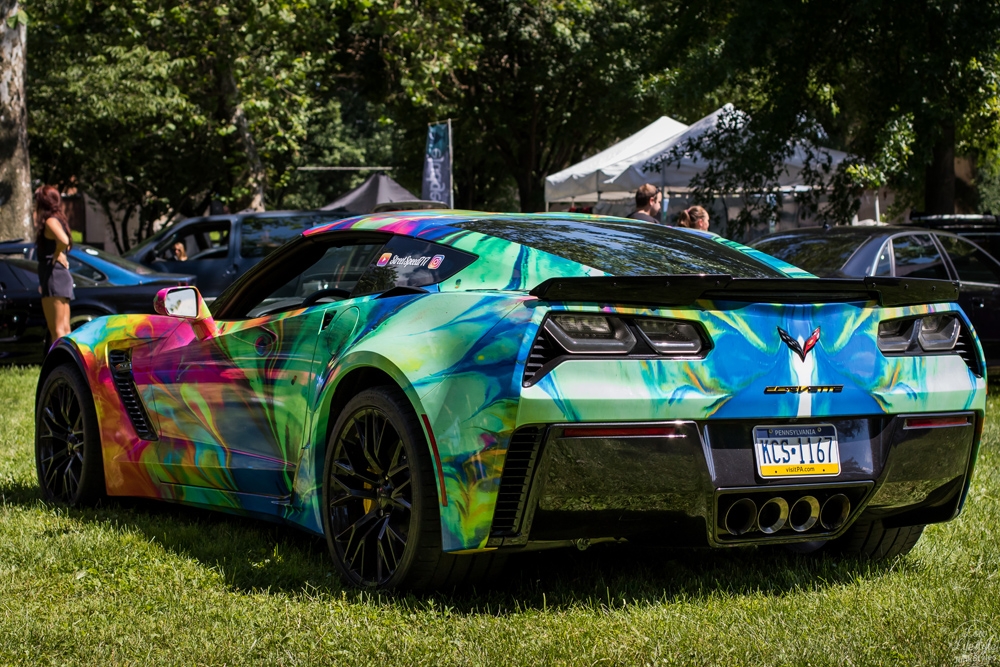 We had a ton of the VW Fam in attendance, as usual.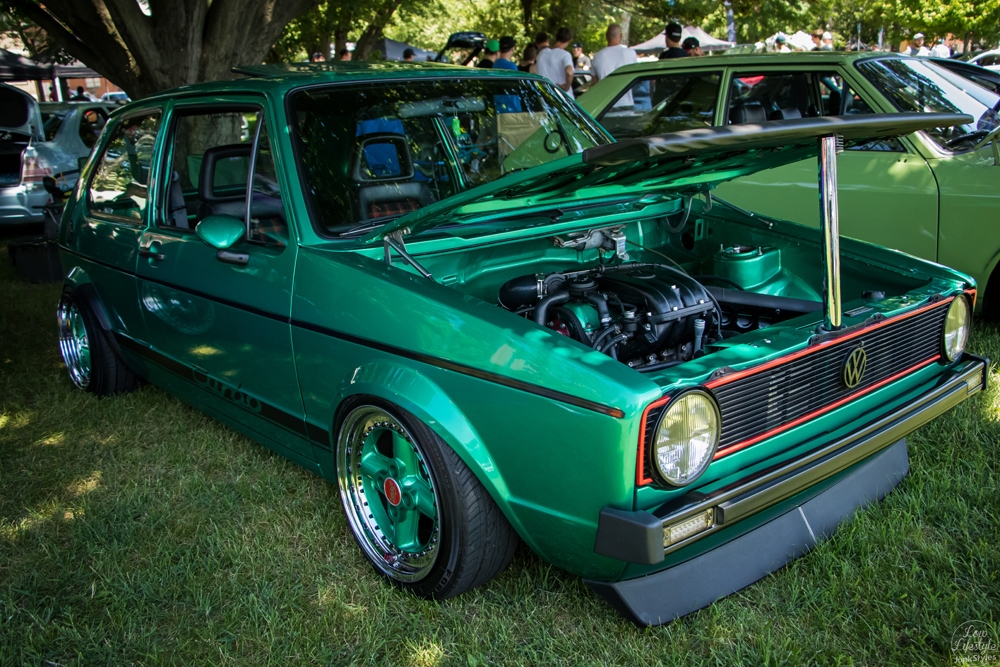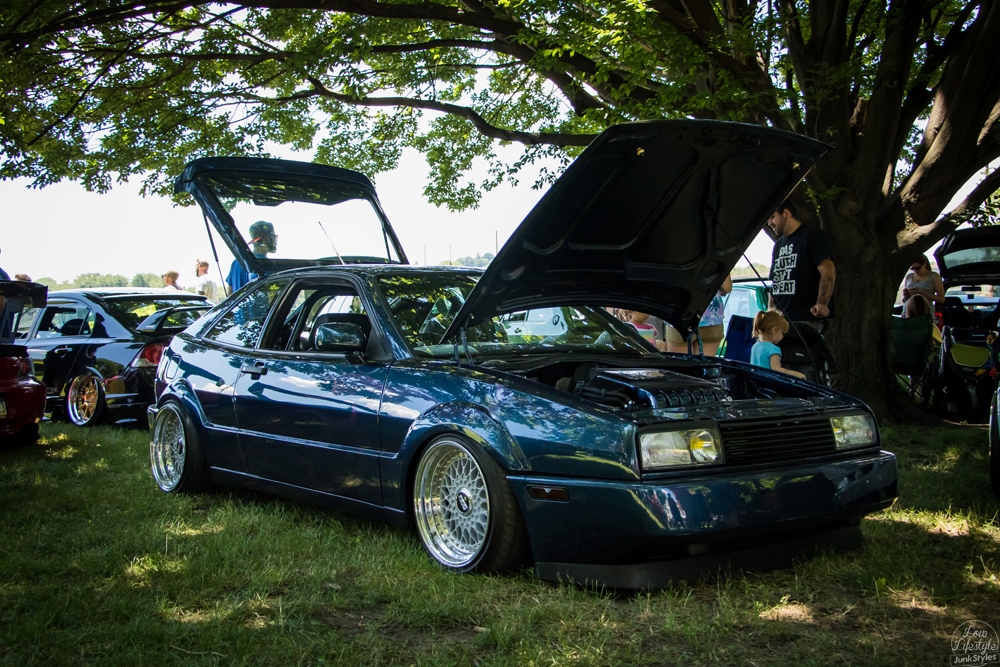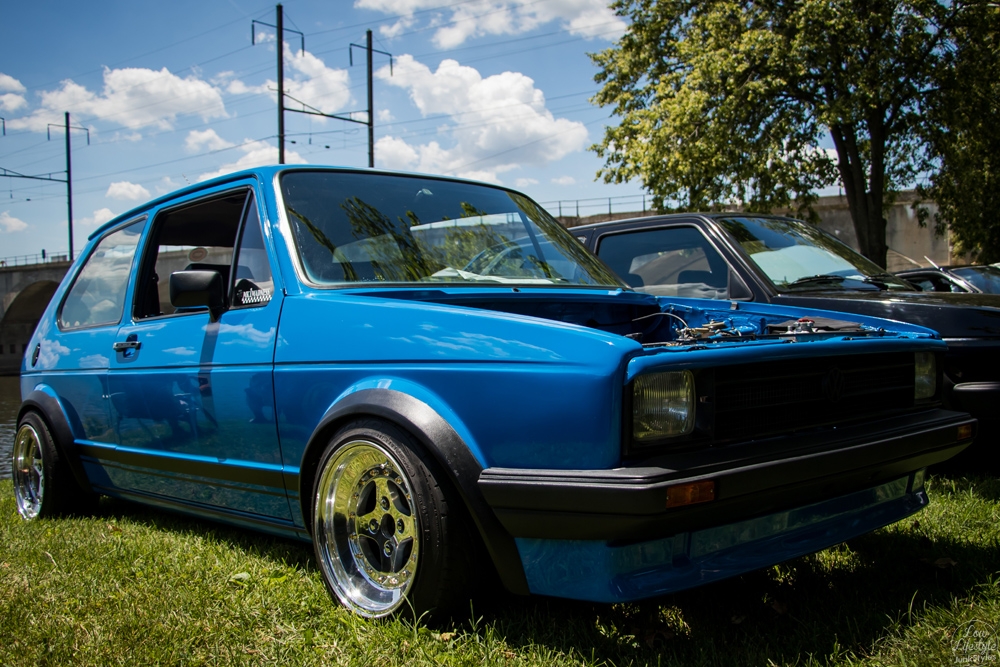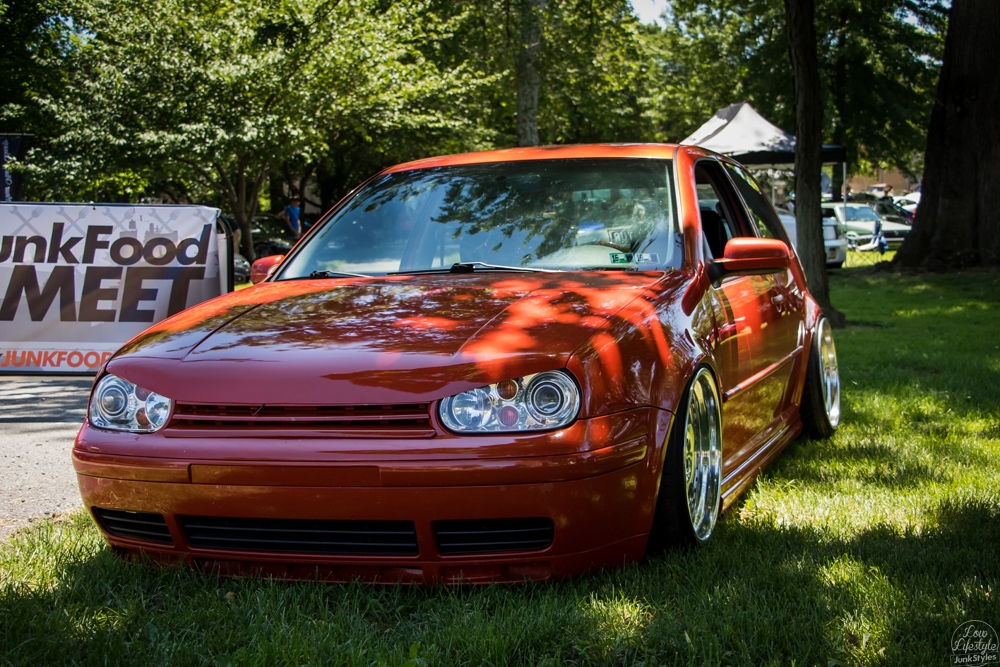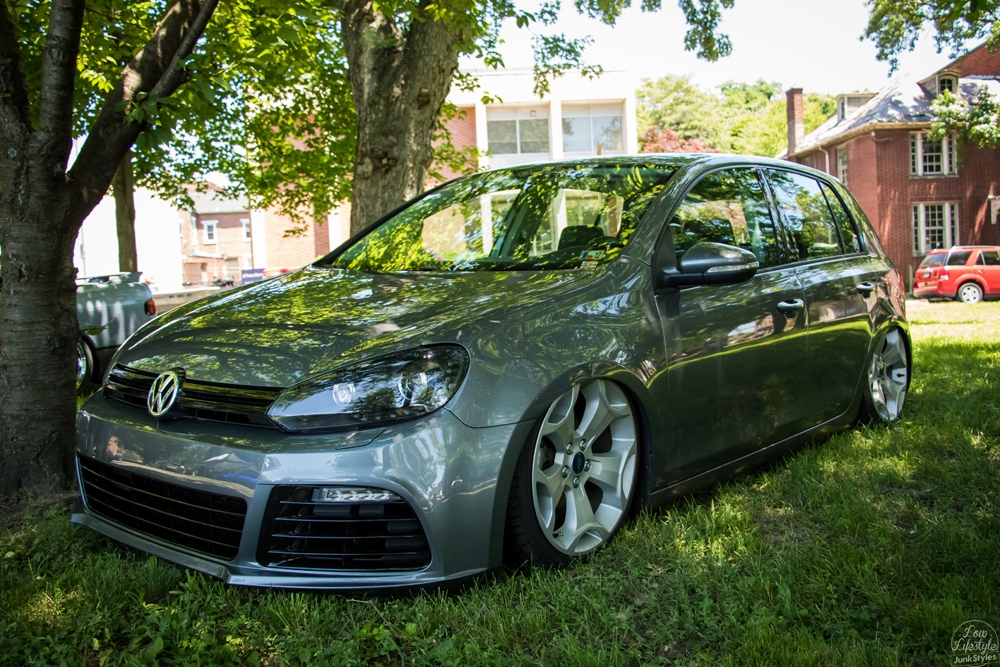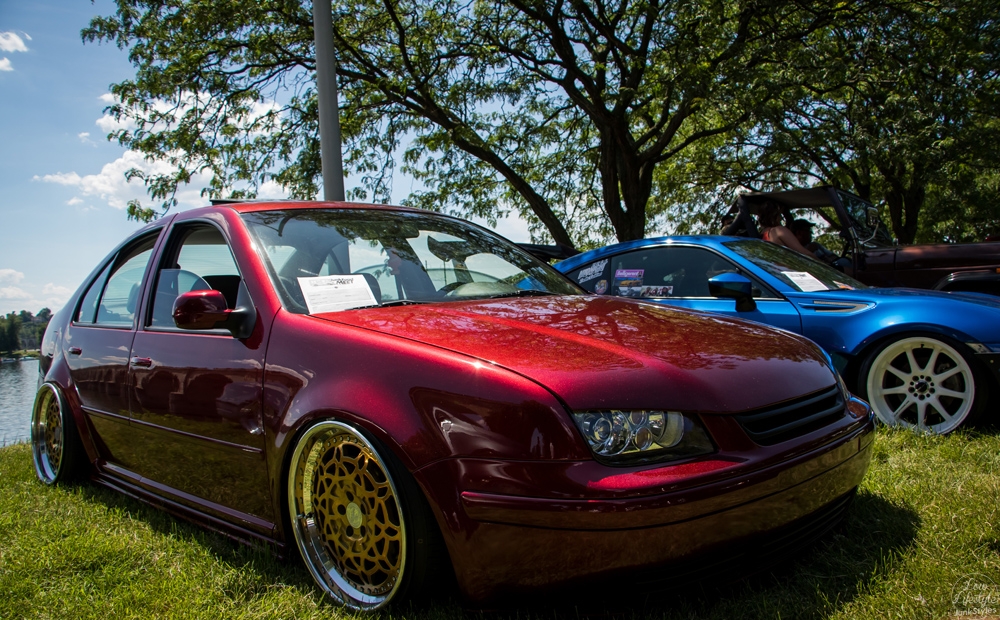 Adam Whary brought out his One Last Ride tribute to our old buddy, Cory Burgess, again. This thing is so rad and we love that he's done this.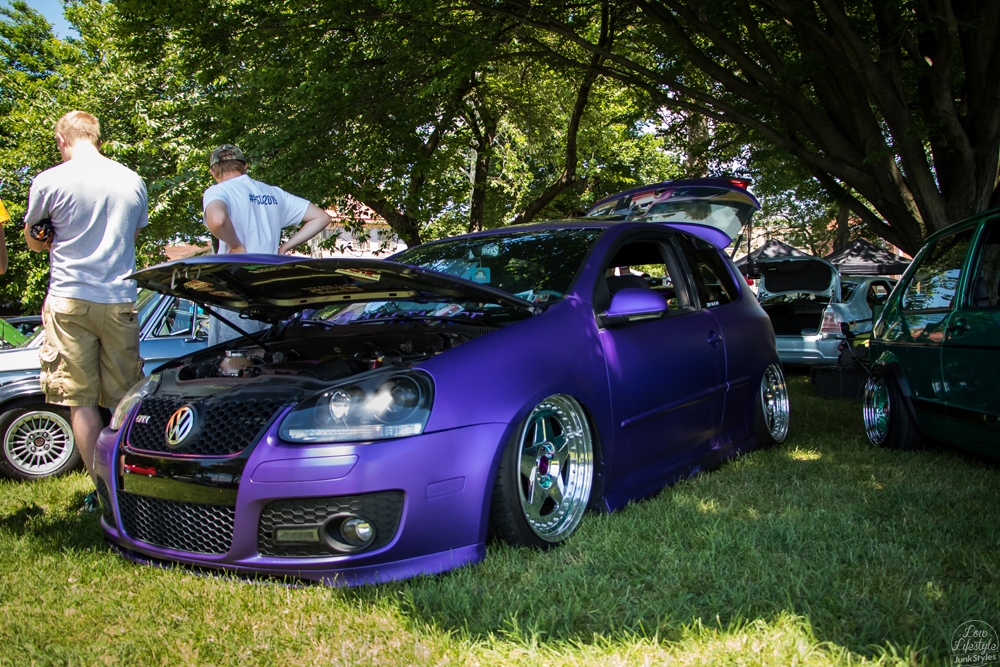 We also had a strong Honda presence at the event. We were stoked to see the Honda community showing love for us and for the event. There were some pretty awesome builds.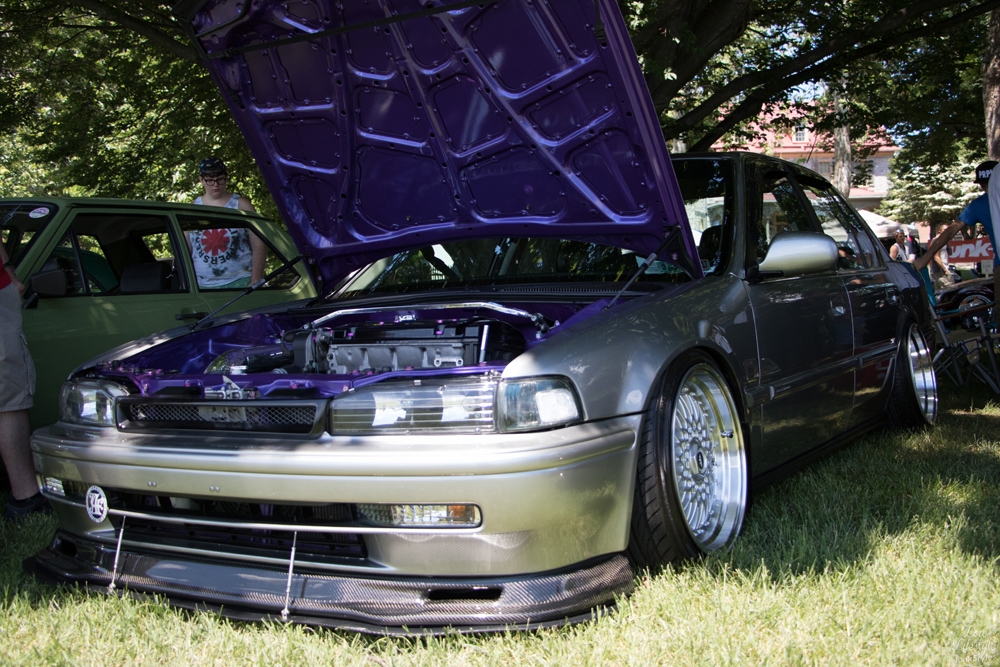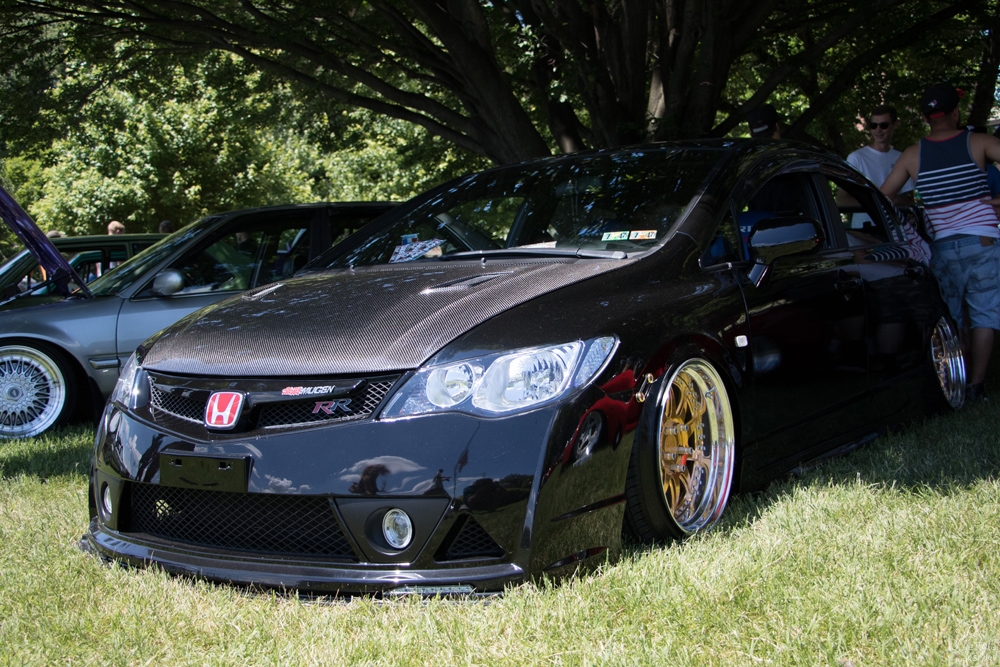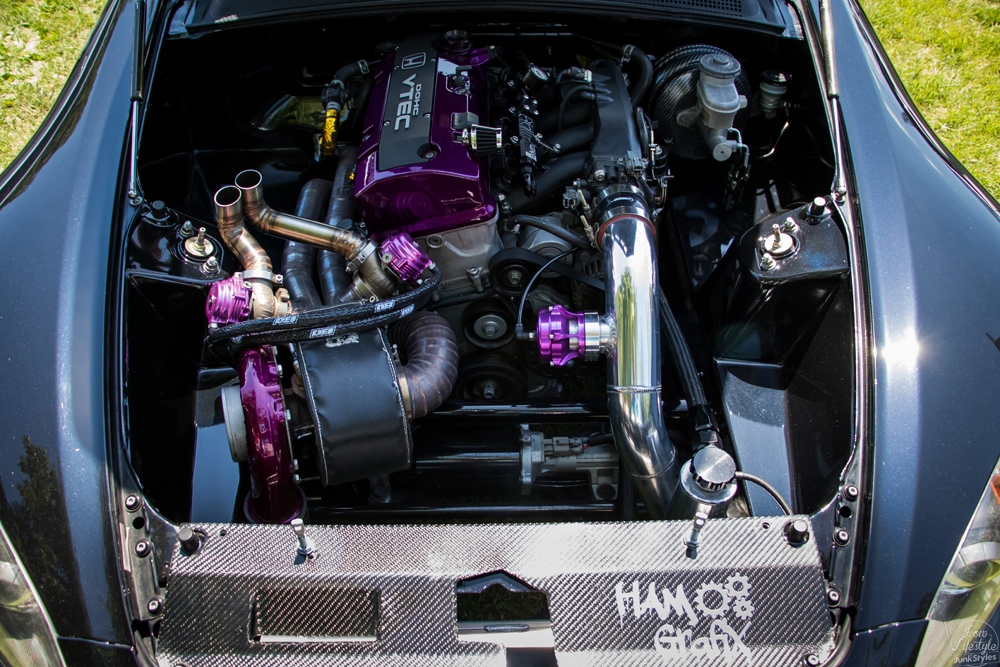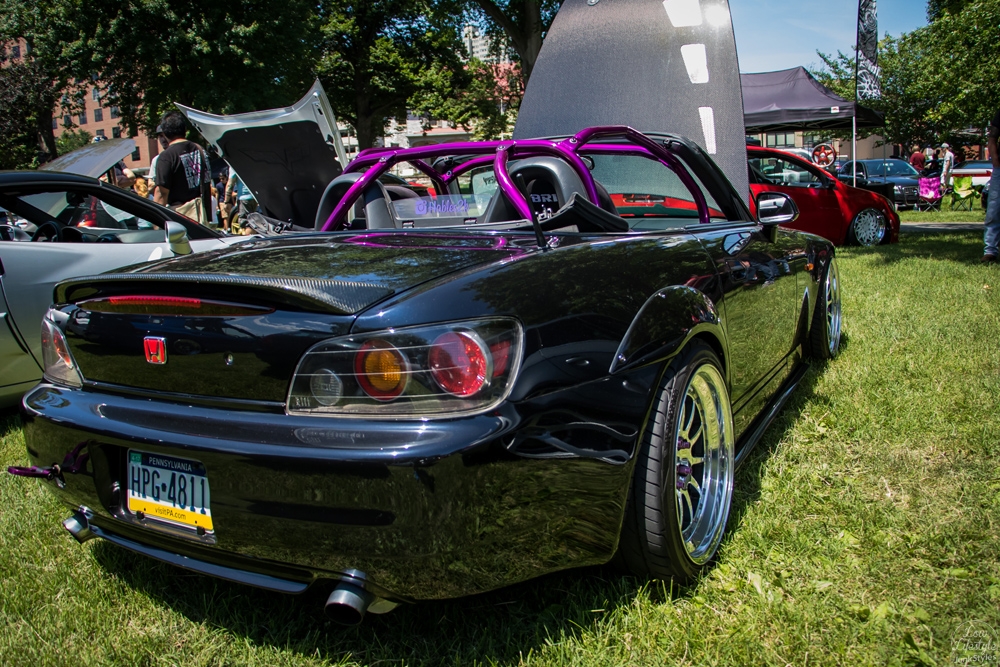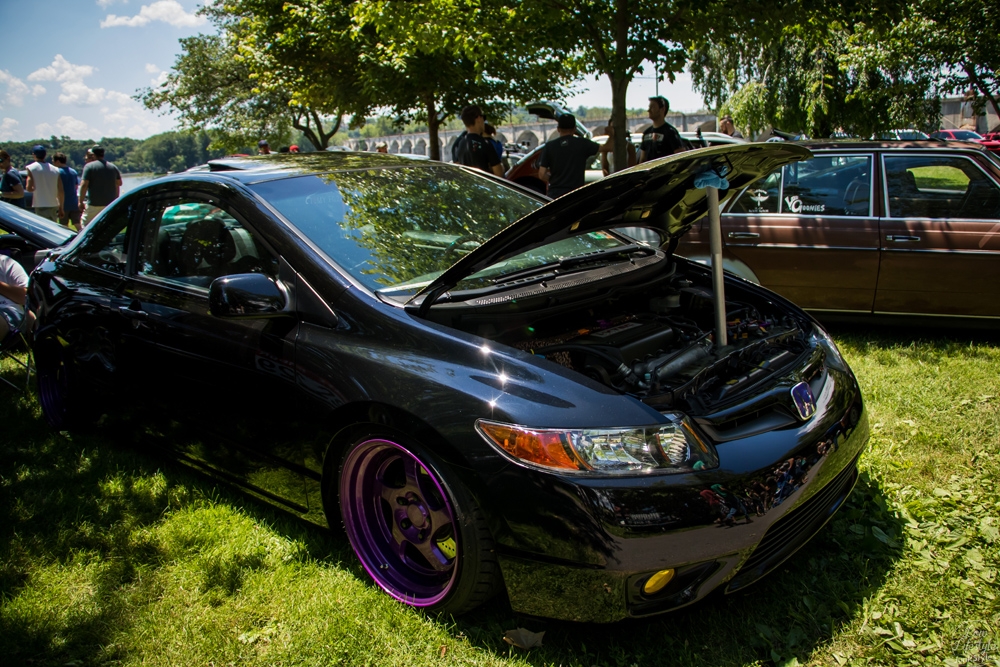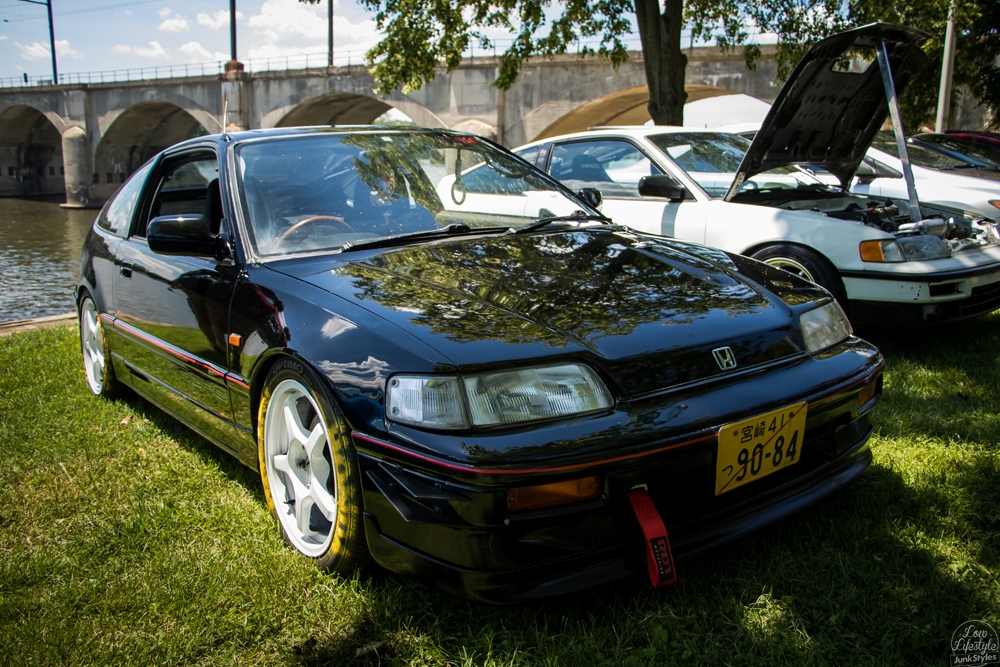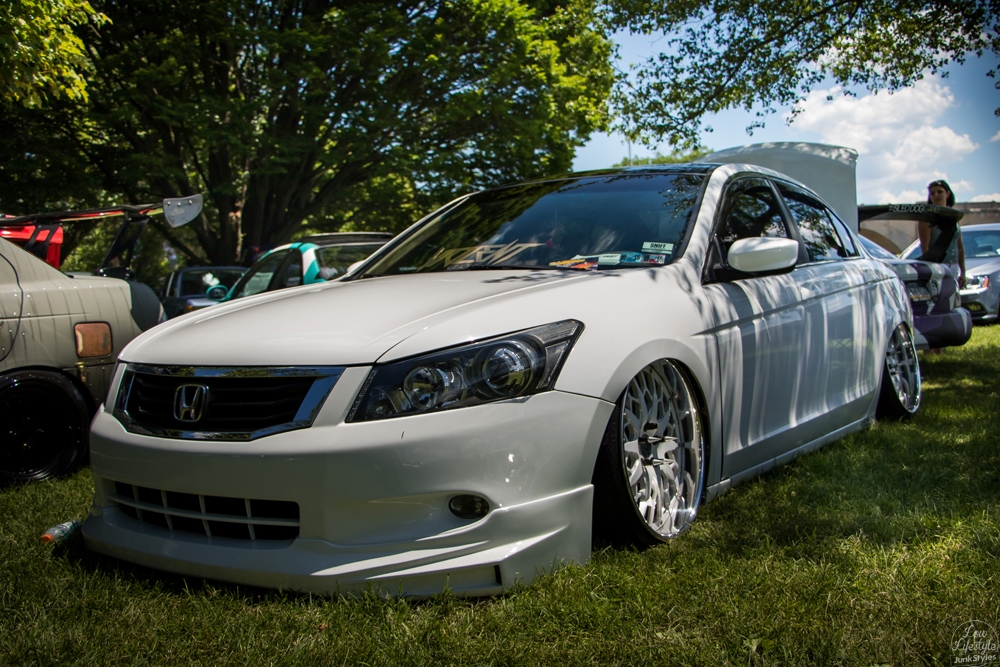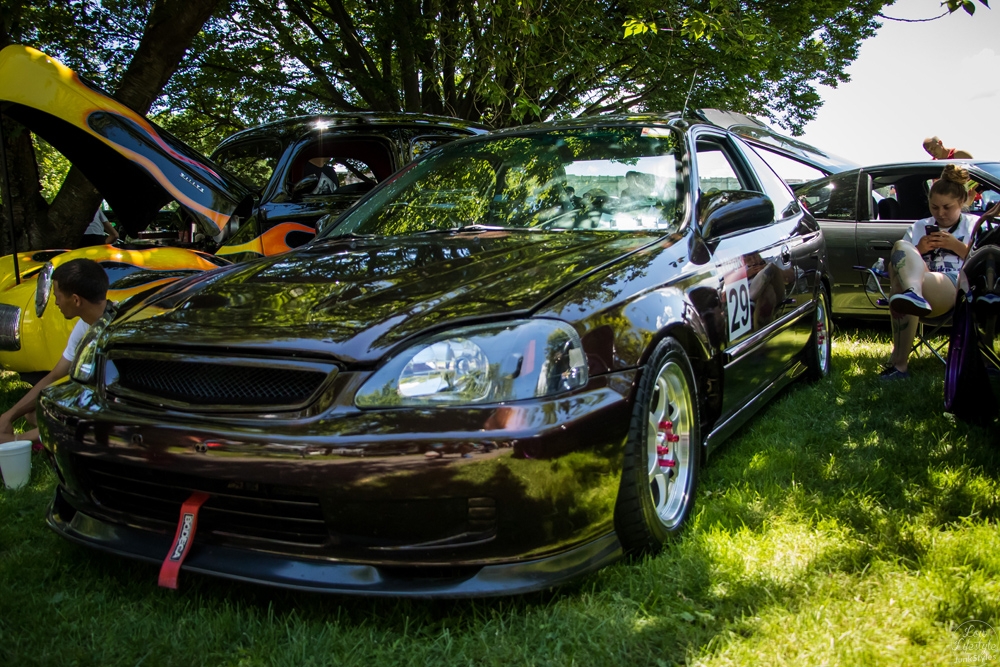 We had our long time friend DJ MasterPeel come out for the festivities. Seemed like the perfect environment for some old school hip hop on the Riverfront. He kept the vibes going all day and brought the experience full circle to appeal to all five senses of the spectators and competitors. That's pretty deep.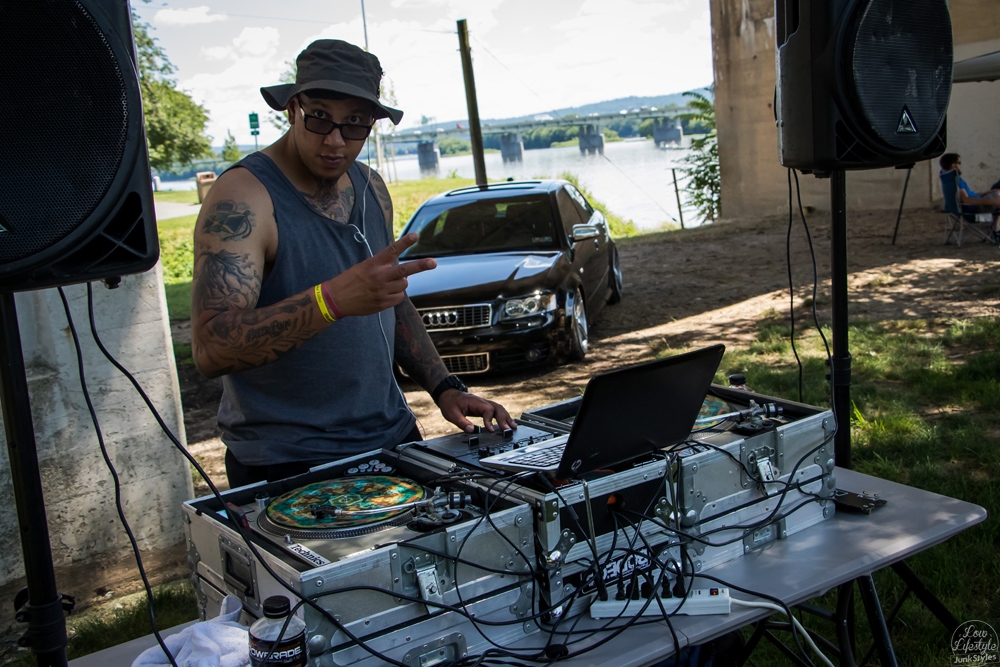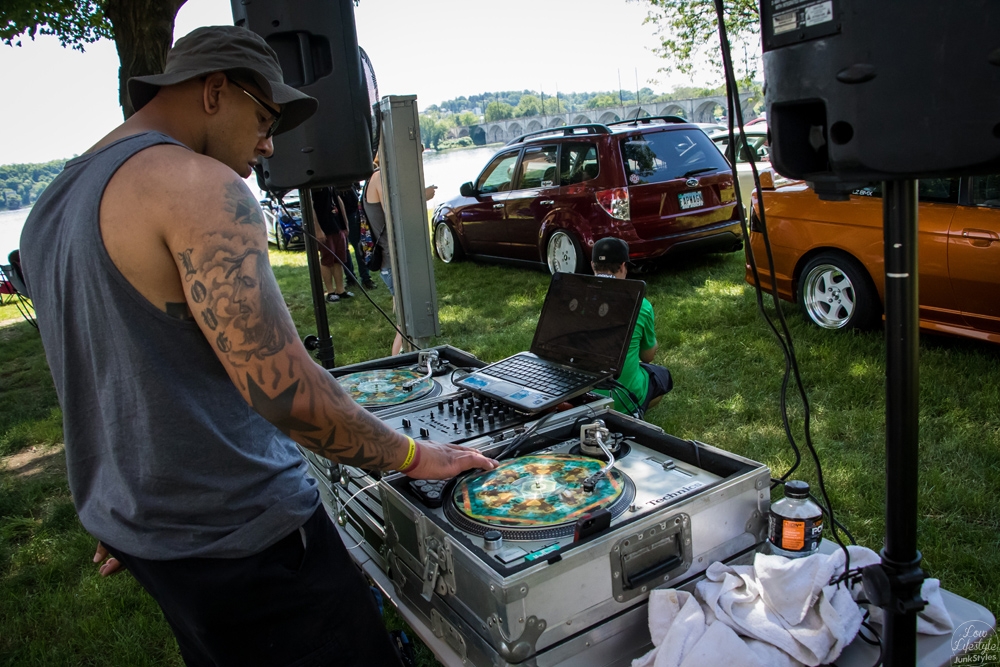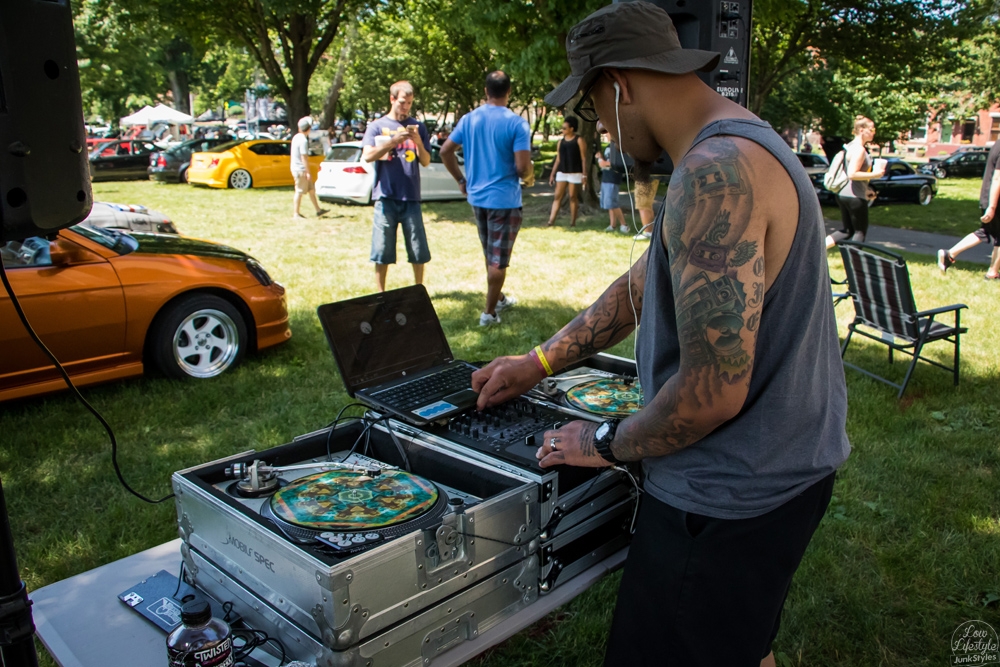 We put our booth right in the center of the vendor midway, across from the invitational area that we came to know as the Tree of Life. We did that because we wanted to interact with everyone – our friends, our families, our customers, other vendor booths, the food vendors, etc. And we got to meet some awesome people and hang with some people we already knew were awesome. Who would've thought the guys whose shirts you wear – or maybe don't wear – because of their lack of professionalism could put together a family friendly, laid back car show in the park?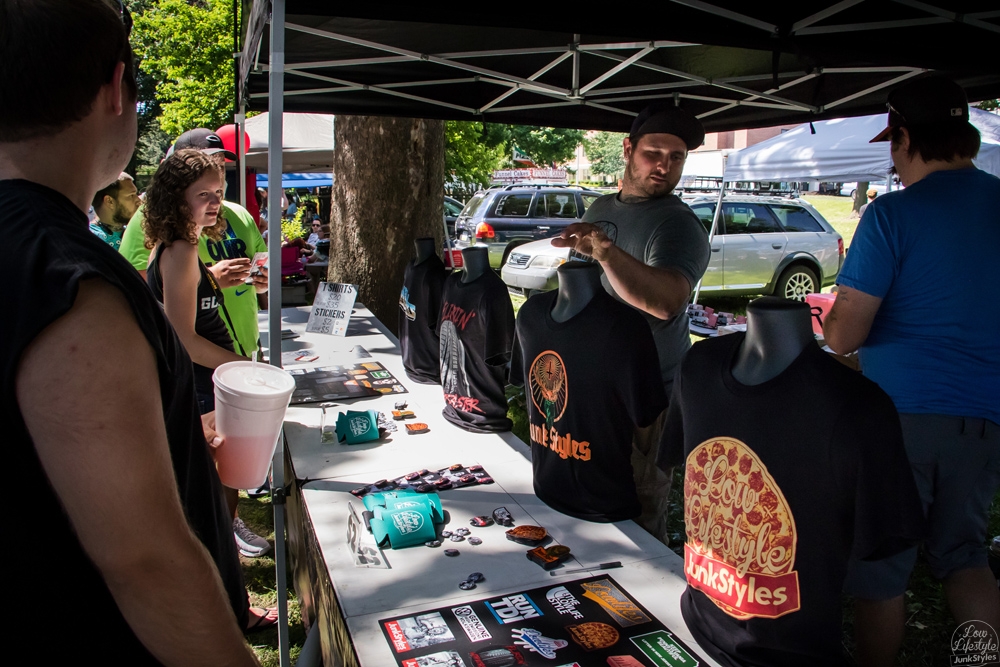 We must say thanks to the guys at The Circuit Podcast for coming out and cutting up with us all day. These guys do a great show – and had some cool stuff to say specifically about our event on the following evening's podcast. Check them out!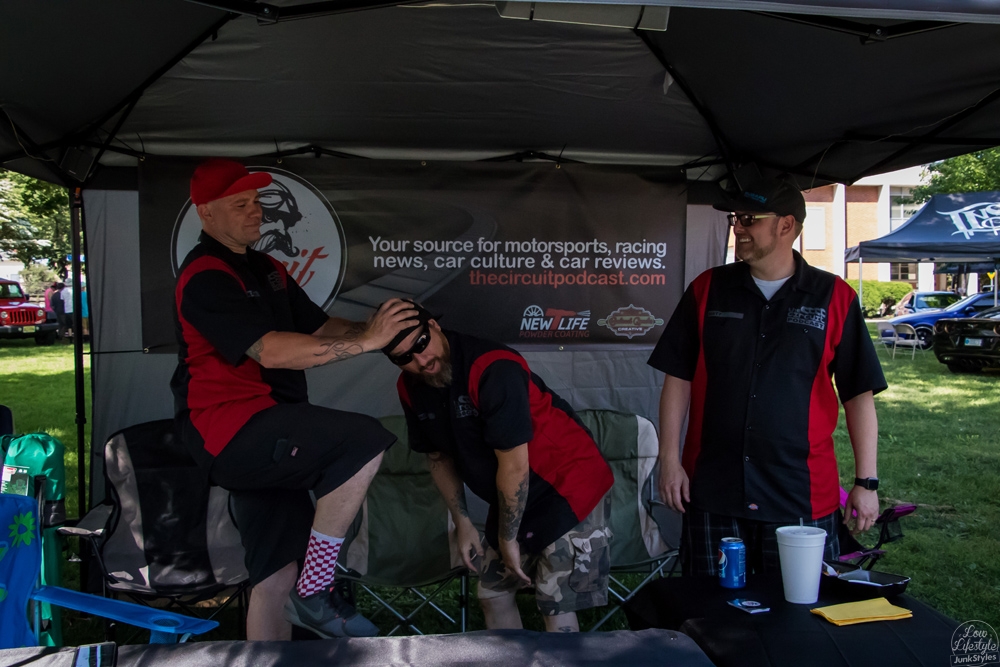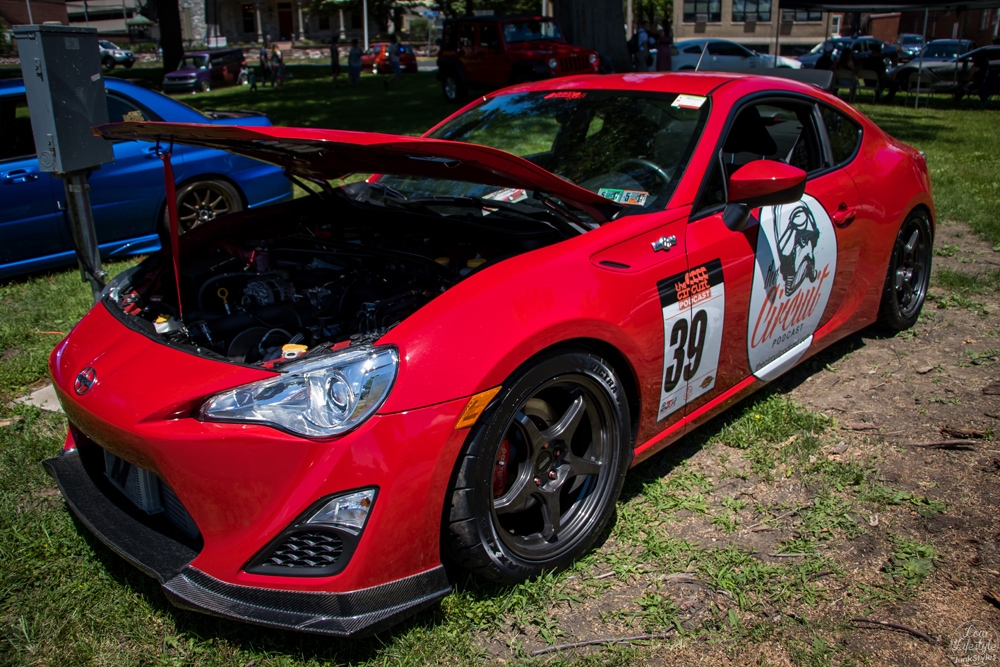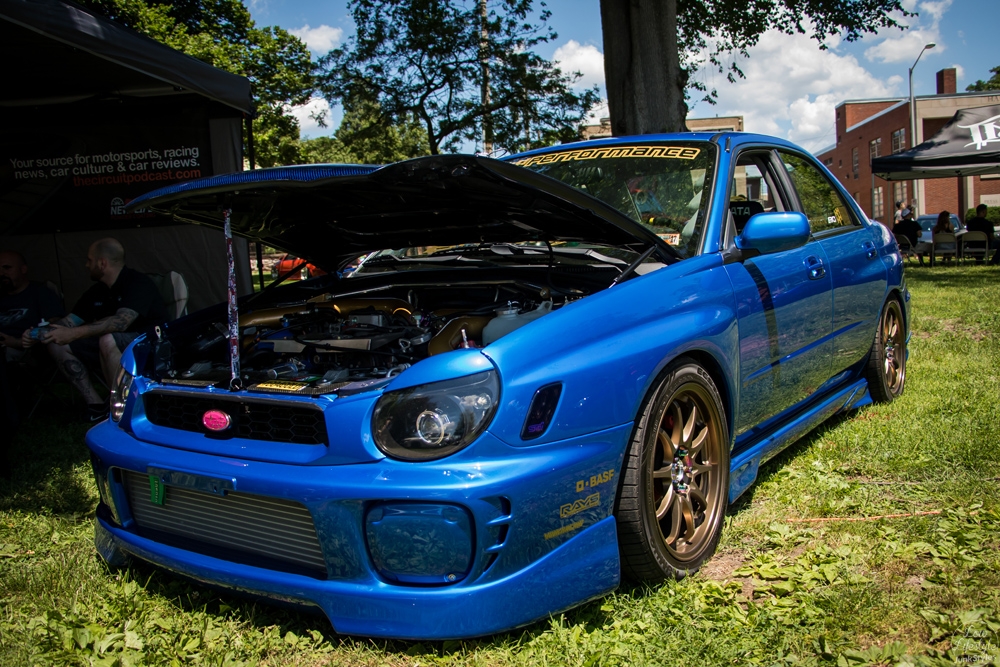 Did we mention the variety of cars that came out for this one? There was pretty much something on display for everyone.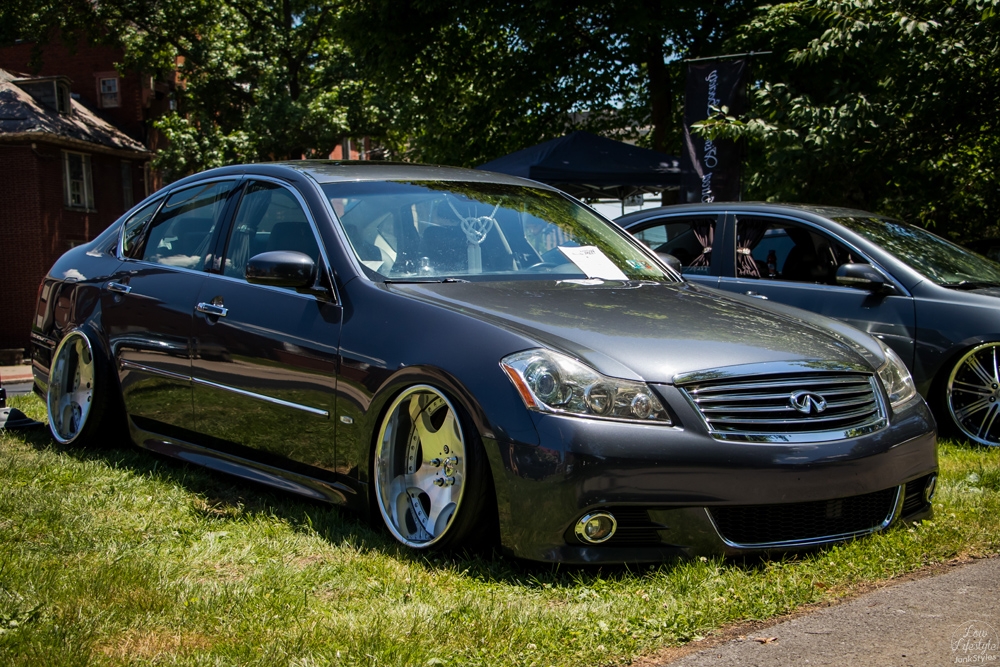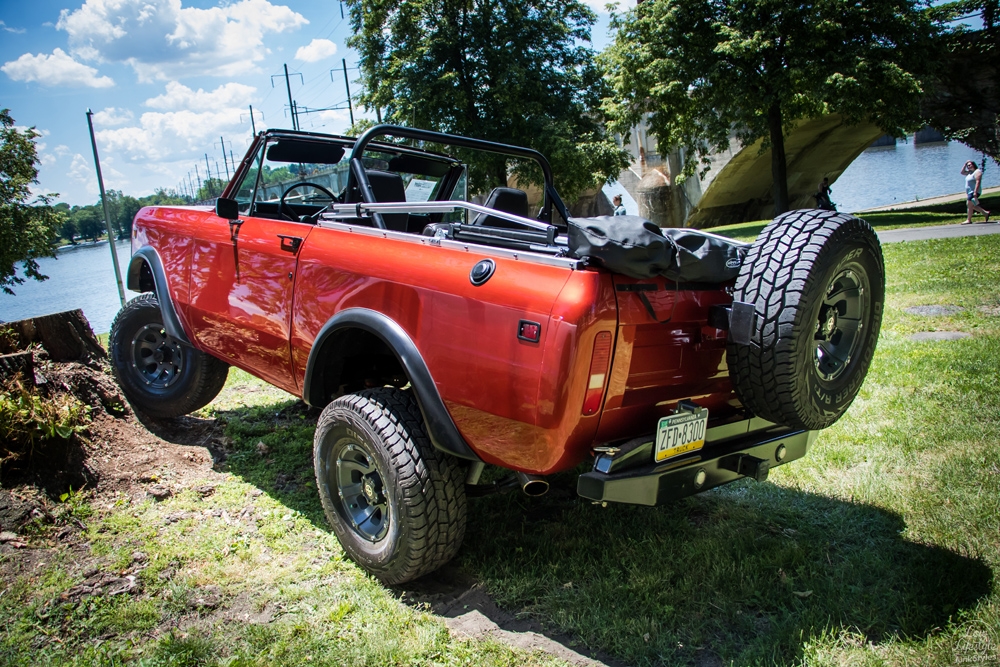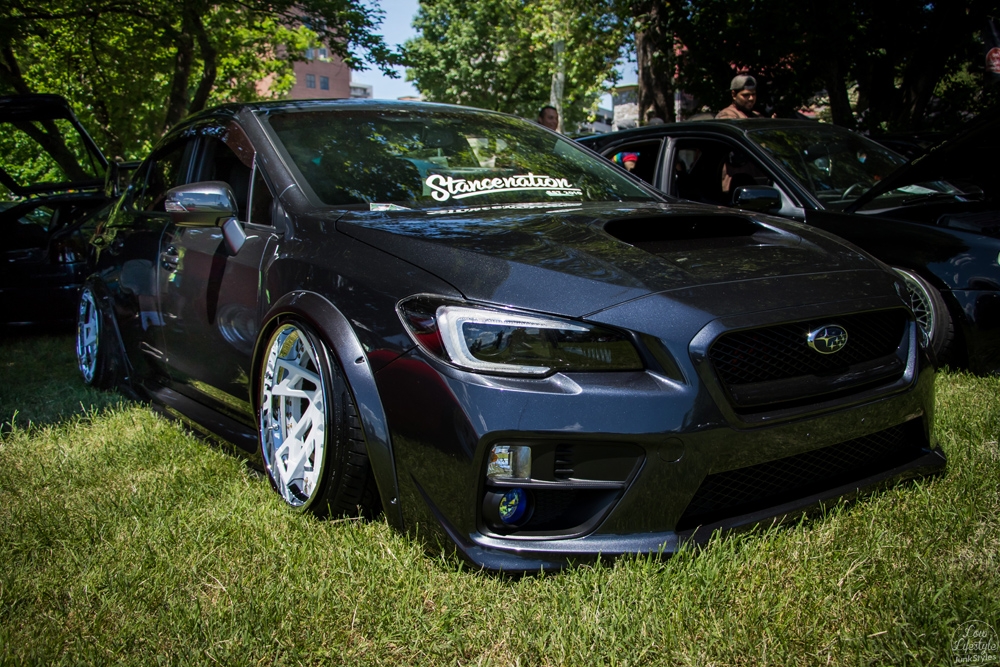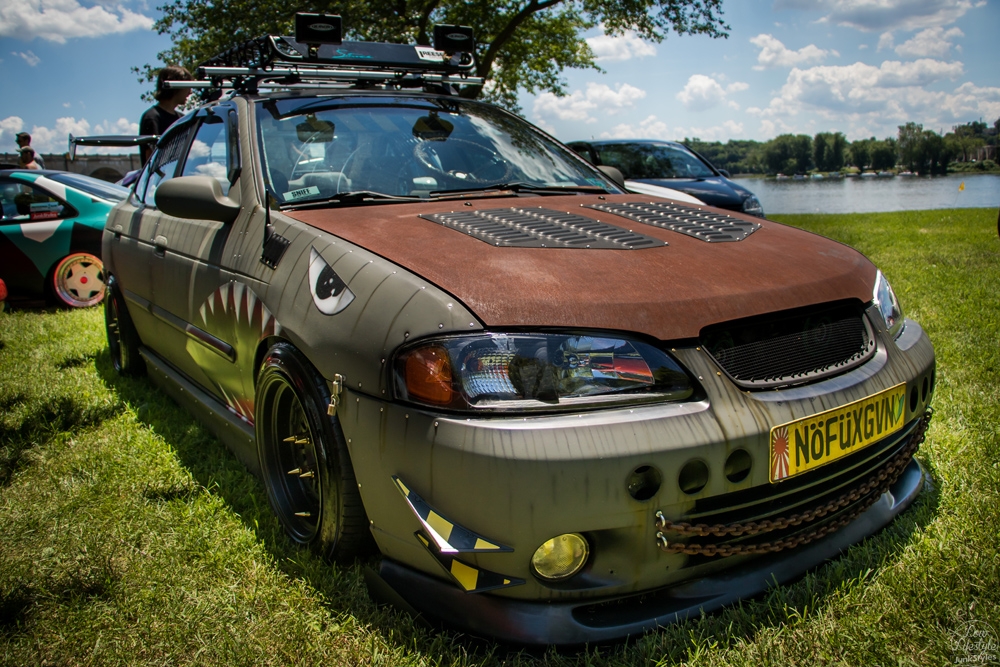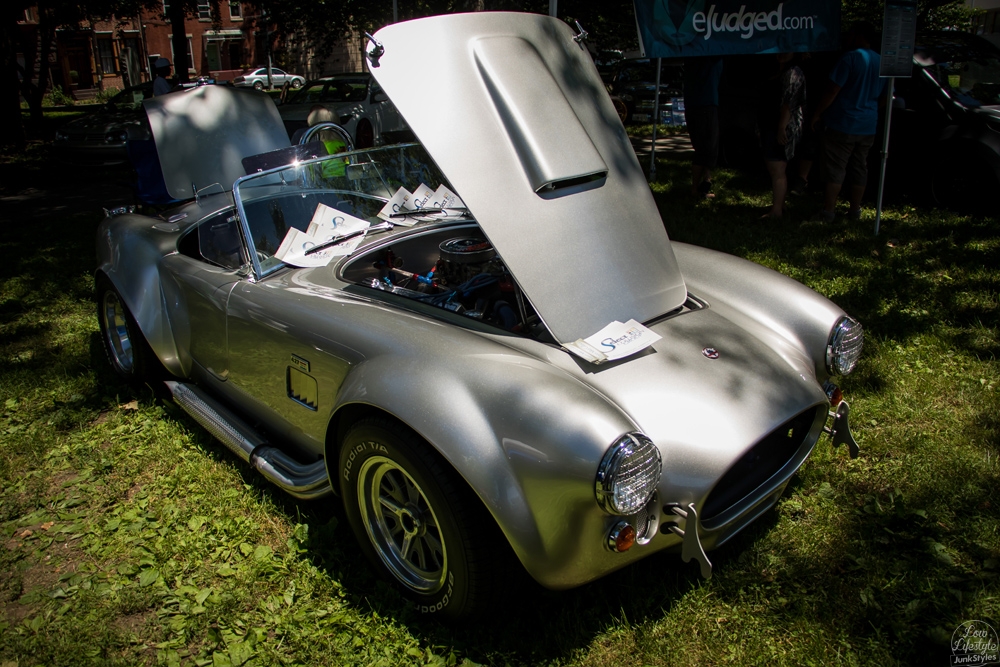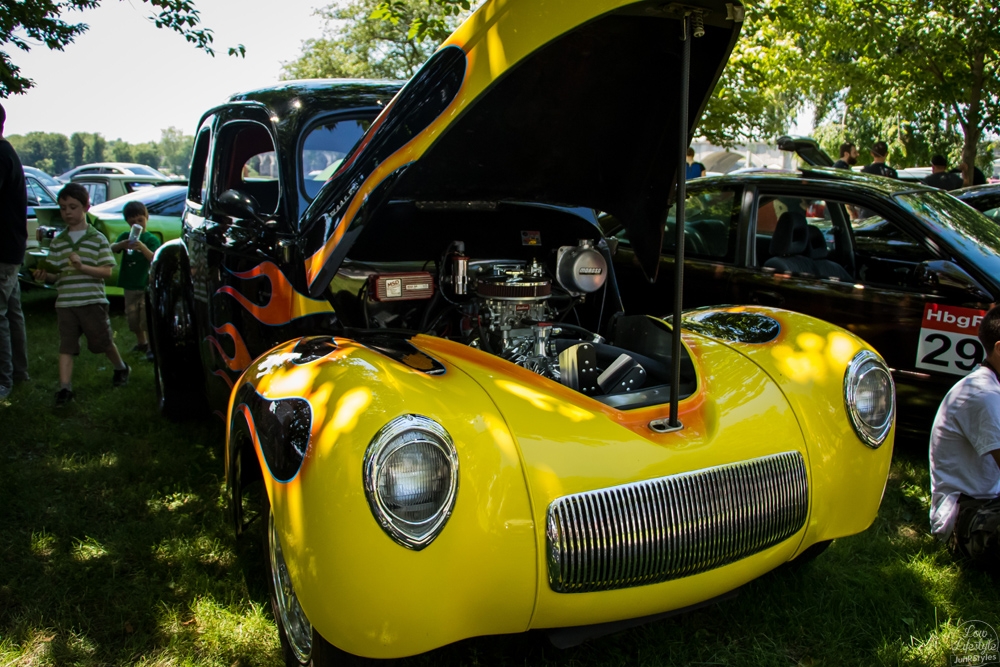 As always, the eJudged fellas came out. Their iOS app powered the competitive aspect of the event, as we awarded the Top 20 Cars and 6 other lucky individuals for things like Best Engine Bay, Best Paint, Best Wheels, Best Interior, Best Performance Build, and Best of Show. The crew over at InnFab once again knocked it out of the park with the design and production of these metal awards. Jason Diemy at 4EverKustoms is one of our favorite people in the world, and he always comes thru for us as well – this time with the powdercoating of the Top 20 Awards. Thanks to everyone that helps us make these events become reality.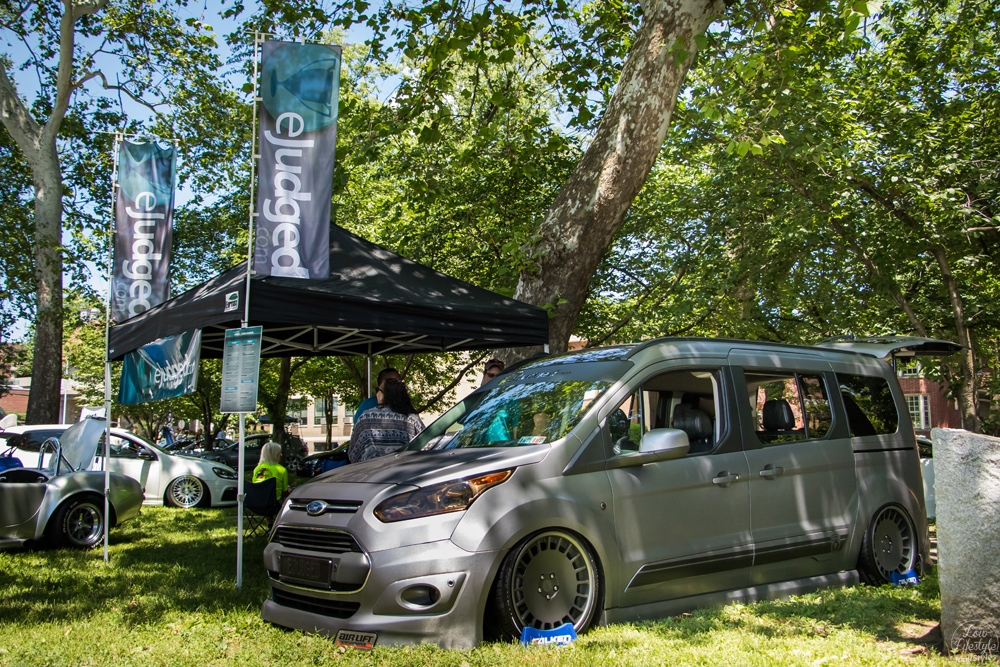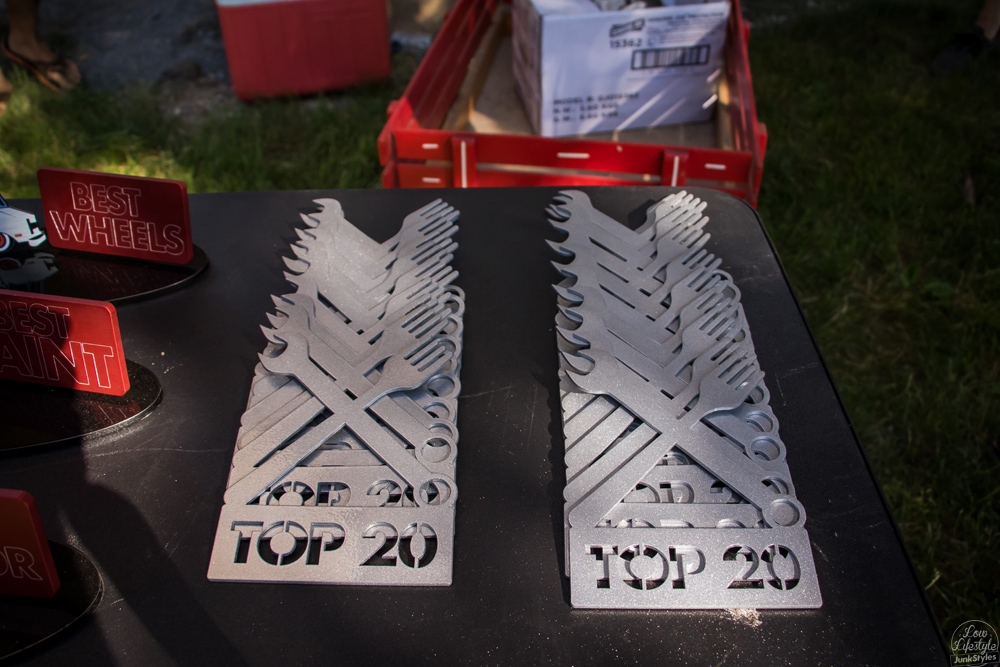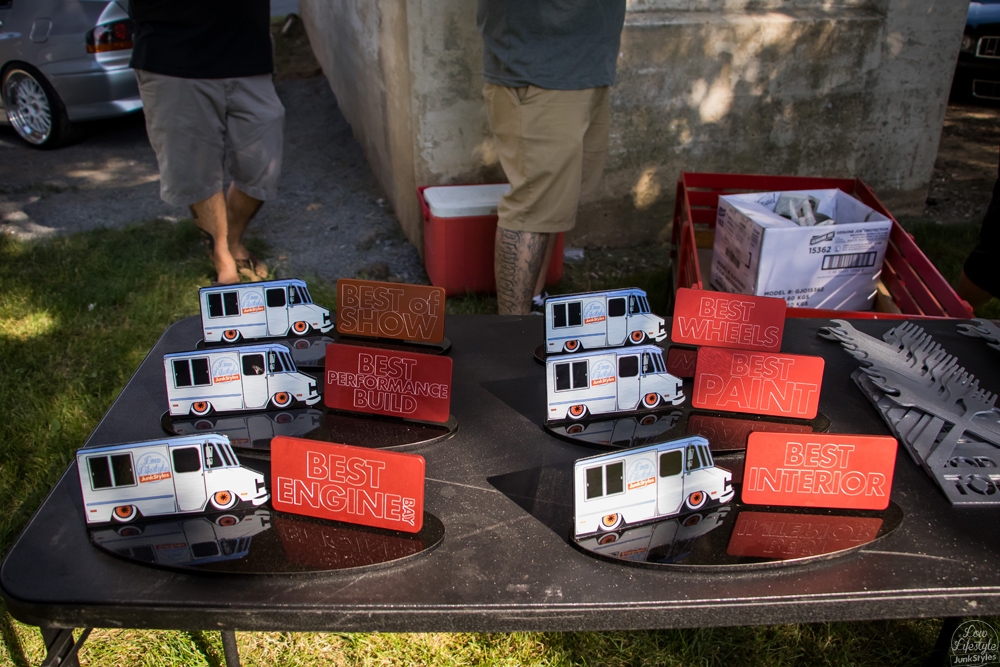 With an incredible turnout and response from both the car community and the food truck/vendor community, we are already thinking about The JunkFood Meet Round 2 and beyond. Next up for us for the time being is KnoeDown 4. We'll be back in action with our partners in crime – CounterKultur – to host that event at Knoebels Amusement Park on September 11th. But stay tuned because there is certainly more in store for The JunkFood Meet. In the meantime, enjoy Freshy's full set from the very first JunkFood Meet. Cheers!