It seems like just yesterday that we were co-hosting Spring Breakdown to kick off the year. Hard to believe that we are now approaching summer and that we just wrapped up our annual JunkFoodMeet event on the Harrisburg riverfront here in Central PA. We are once again extremely grateful to the City of Harrisburg for working with us and for supplying an amazing backdrop for one of the area's biggest and happiest events of car scene season. This year we once again took over South Riverfront Park, on the banks of the Susquehanna River. And this year we really did takeover… with the event nearly doubling in size in every aspect. More cars, more of the park filled, more booths in Vendor Village, more variety of vendors on the north end of the event, more food trucks on the Munchy Midway, and the cool additions to the event like live performances and Artist Alley. Once again we spent two days reassuring everyone that the event would be held rain or shine… only to be greeted with a little bit of clouds in the morning and a beautiful sunny afternoon. Such an amazing turnout and we can't thank everyone enough for being a part of it.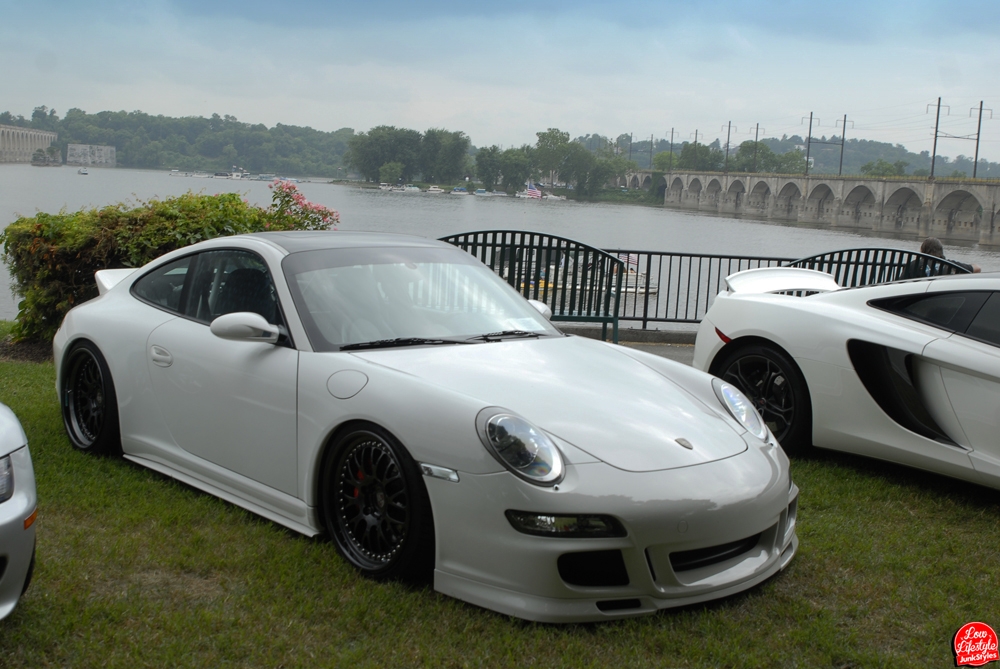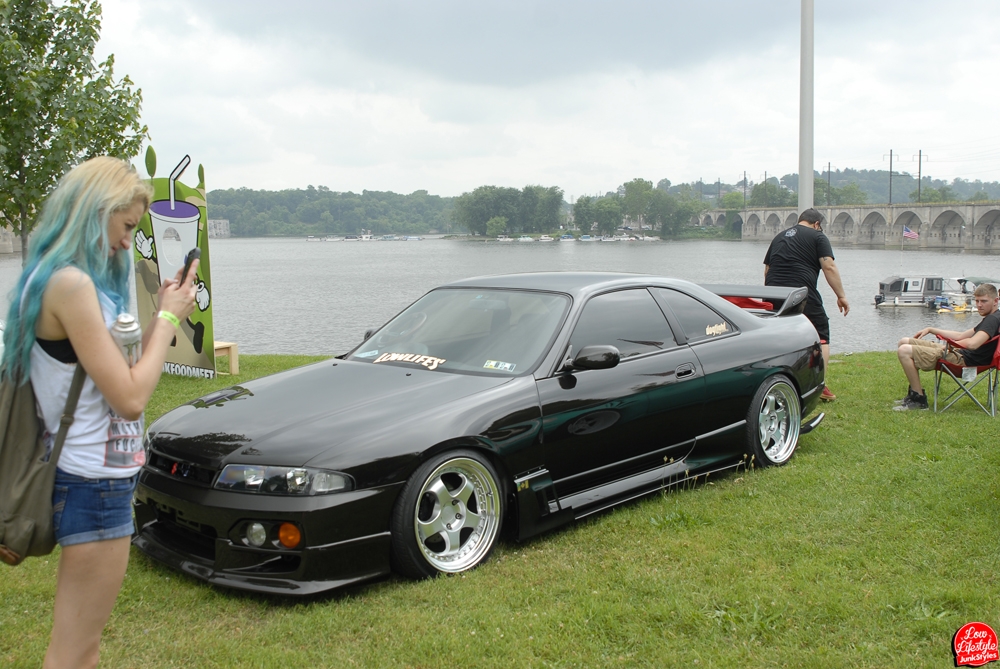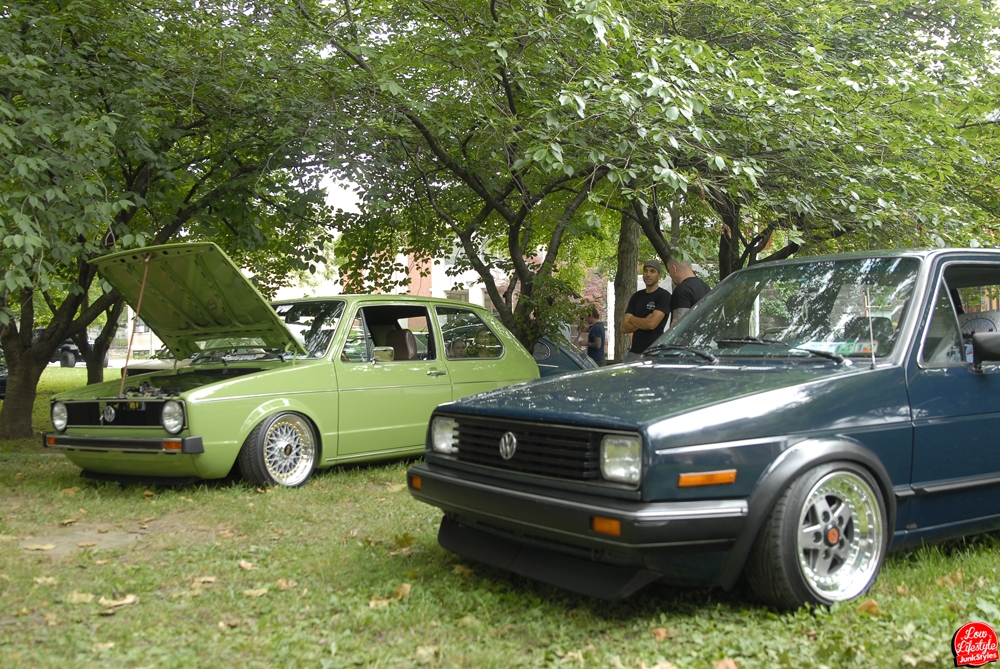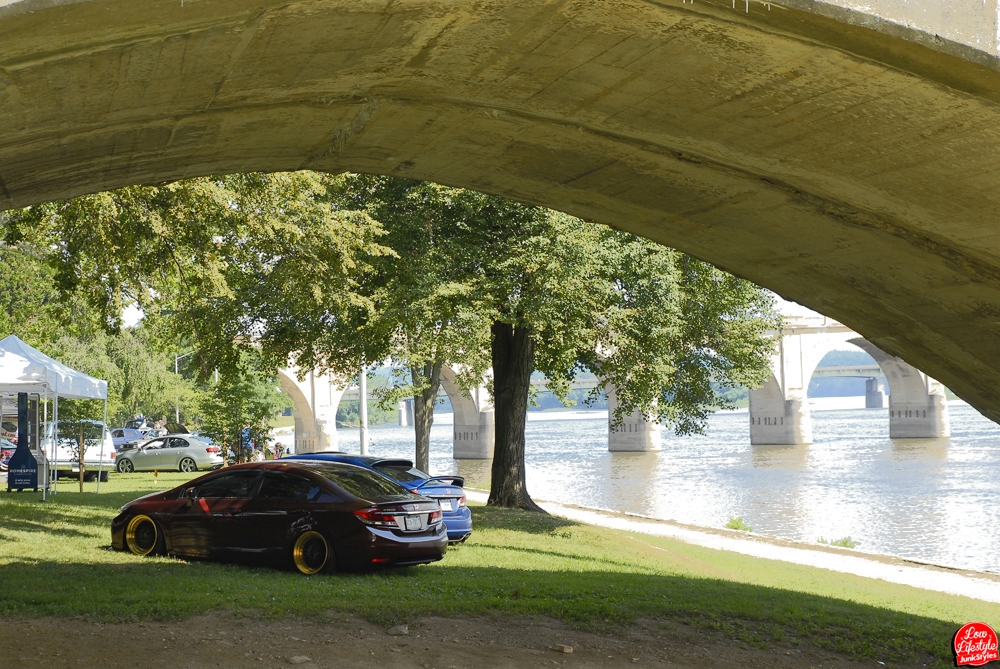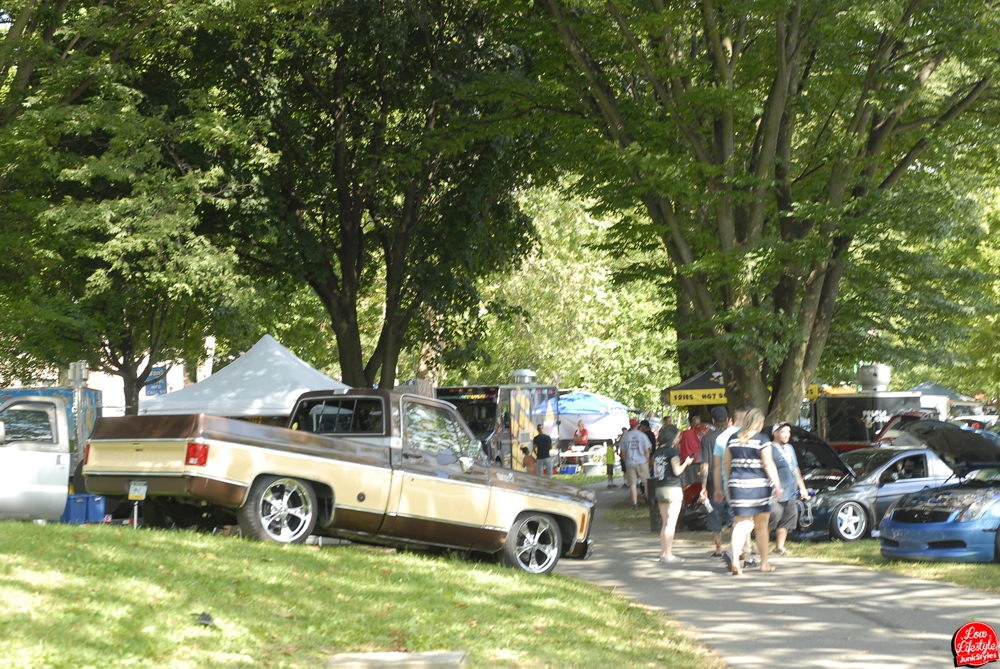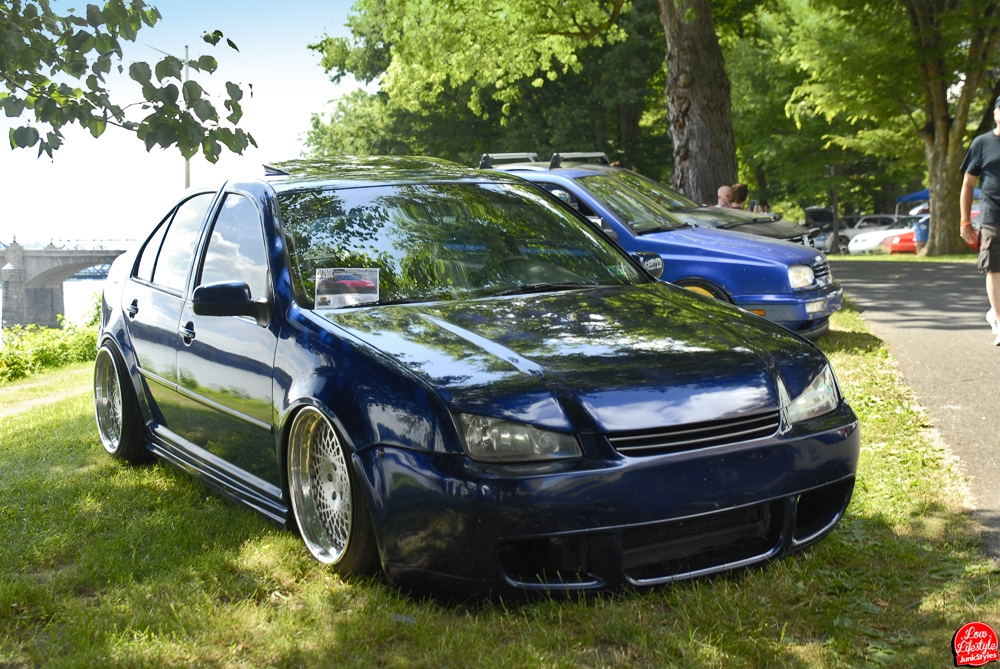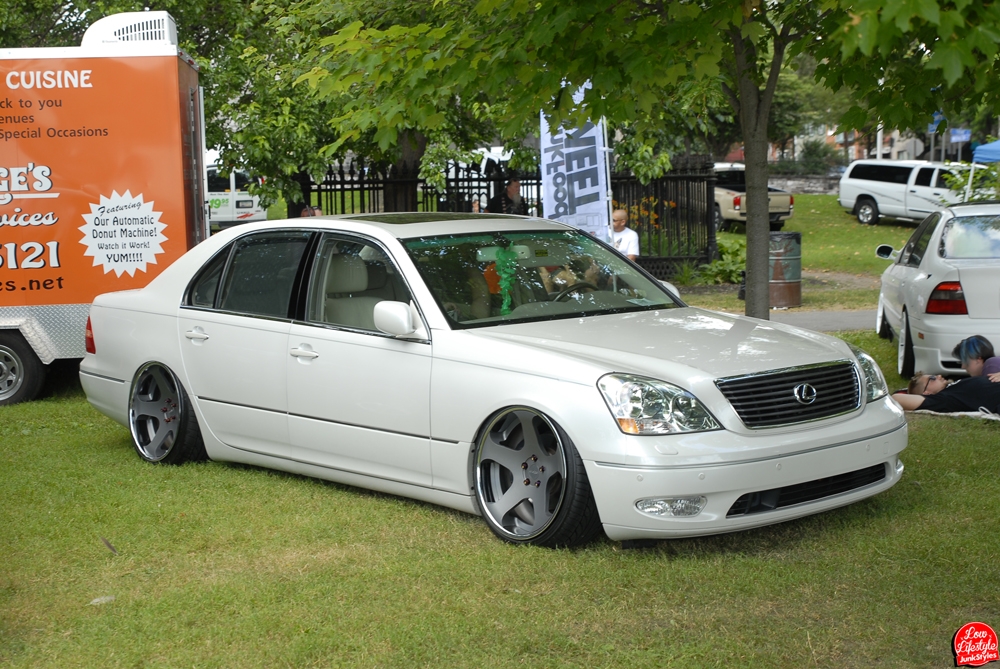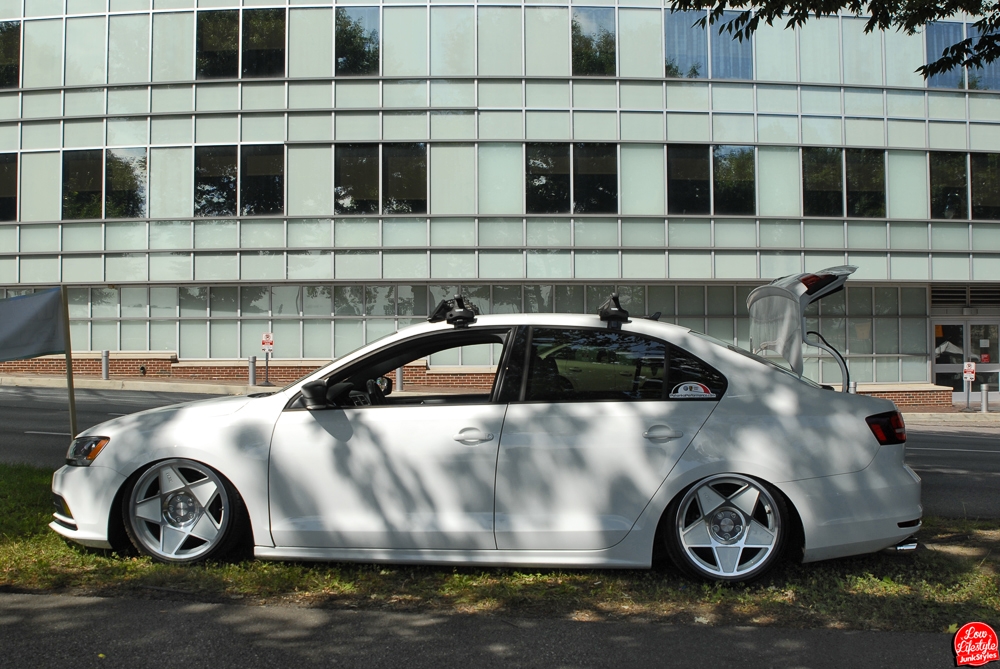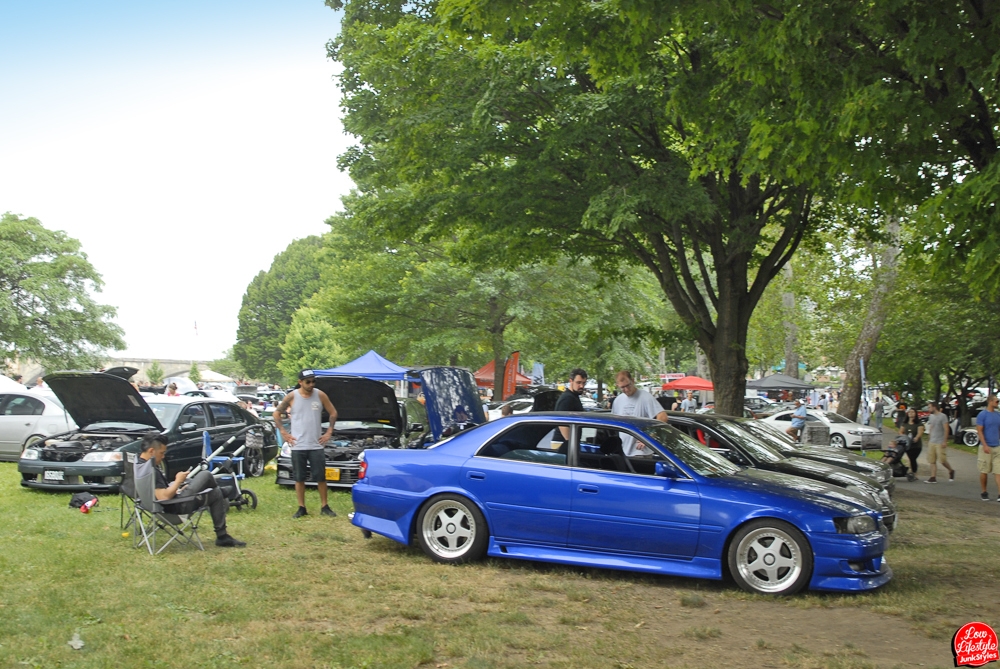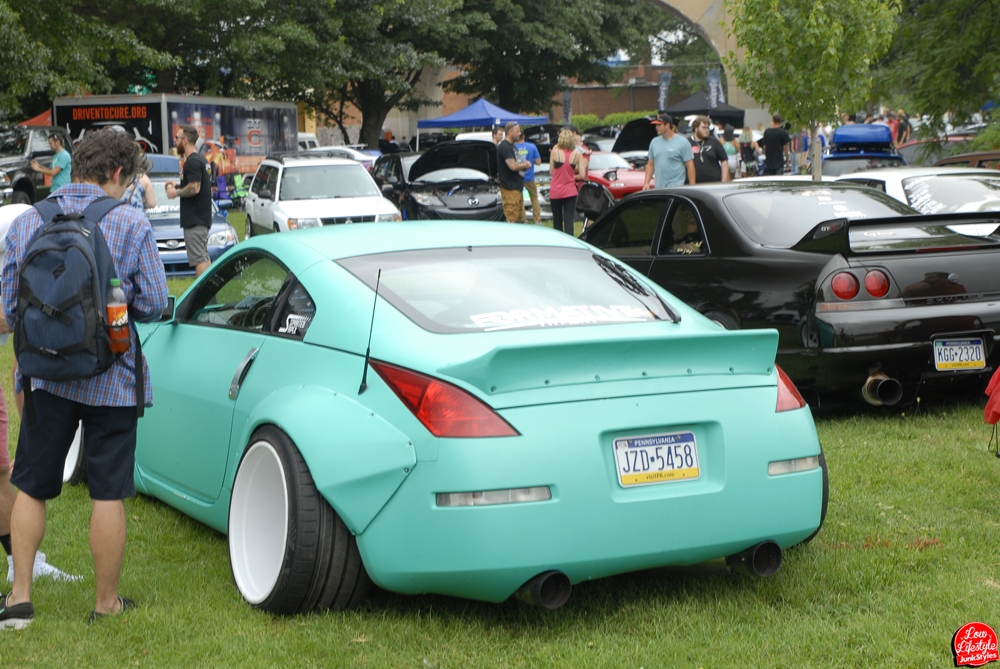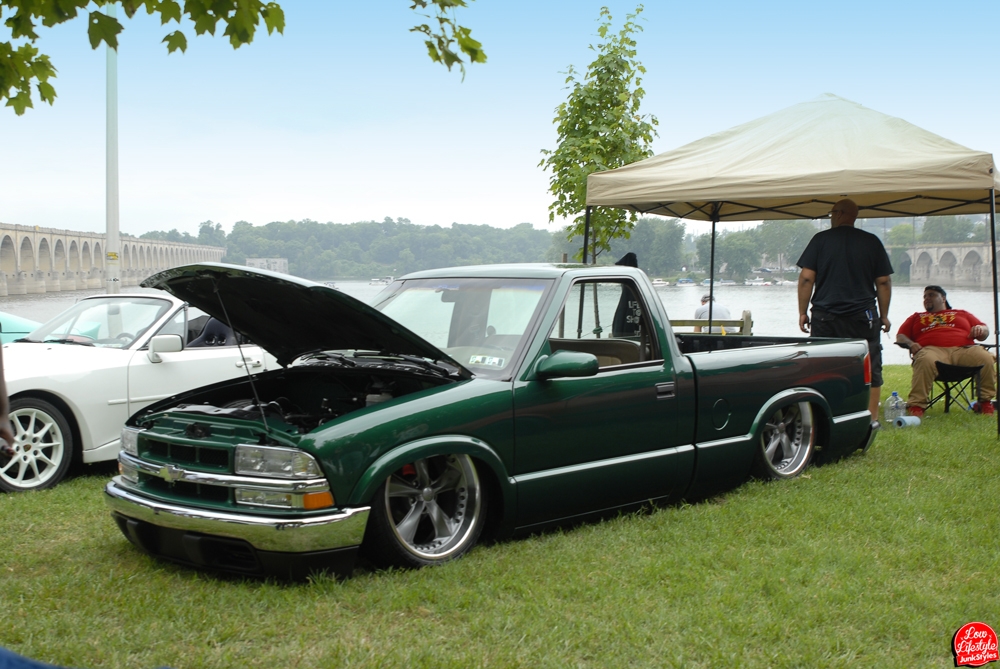 This year we were joined by the Driven To Cure team. Over the past year we've grown to know the Lee family and we thought that Andrew's story was an inspiration. We were stoked that our food trucks/vendors agreed to donate a percentage of their sales to the charity to raise awareness and fund research for rare kidney cancer. And it's not every day you get to see a Liberty Walk GTR in its very own BASF Driven To Cure Orange paint color cruising down Front Street in our city. For more info on the charity or to donate to the cause, check out: www.driventocure.org.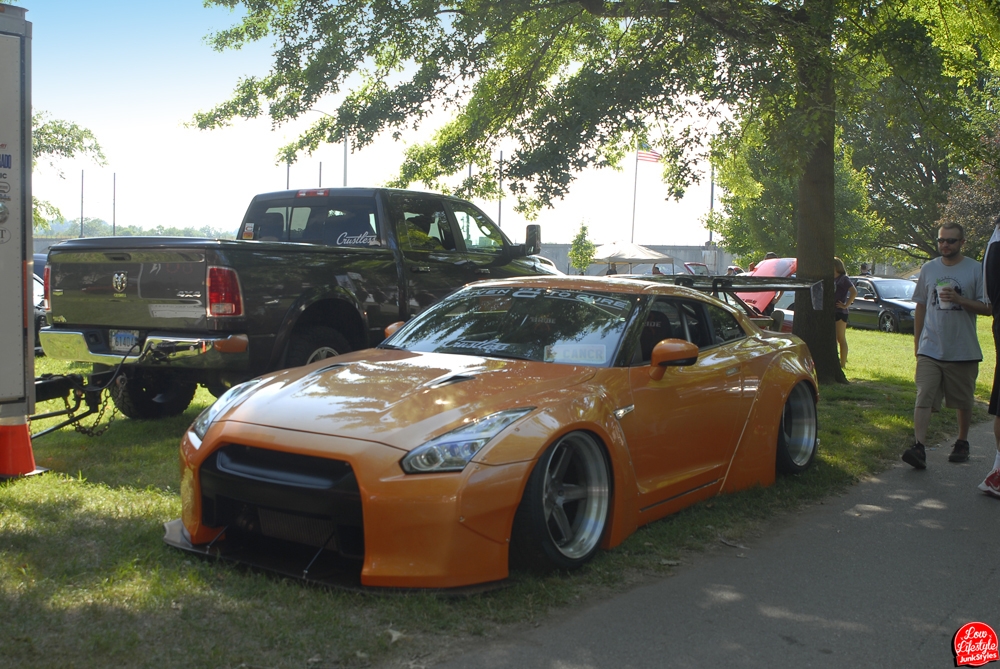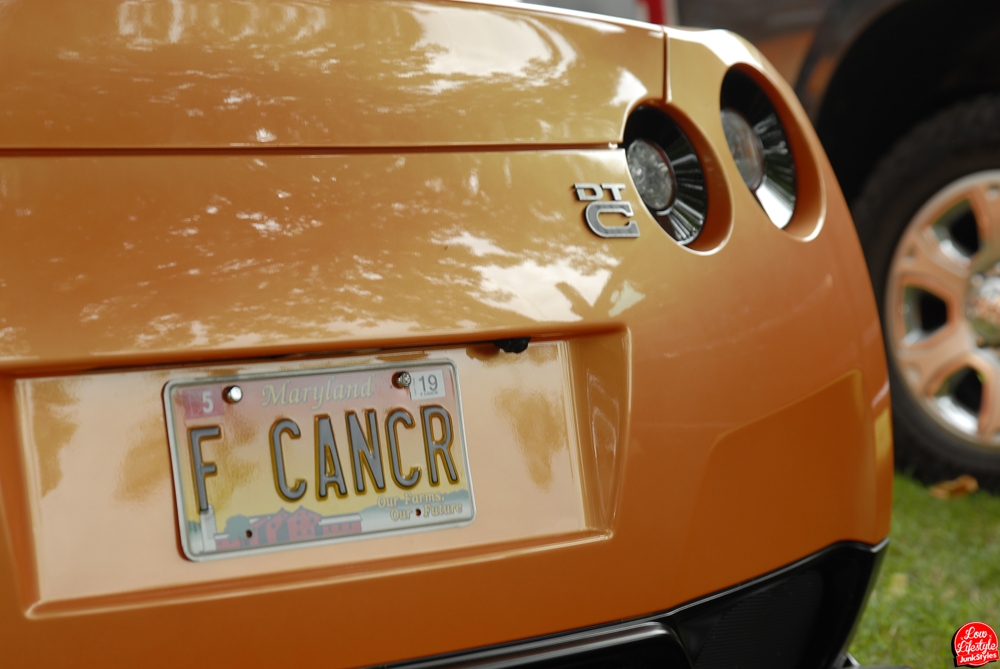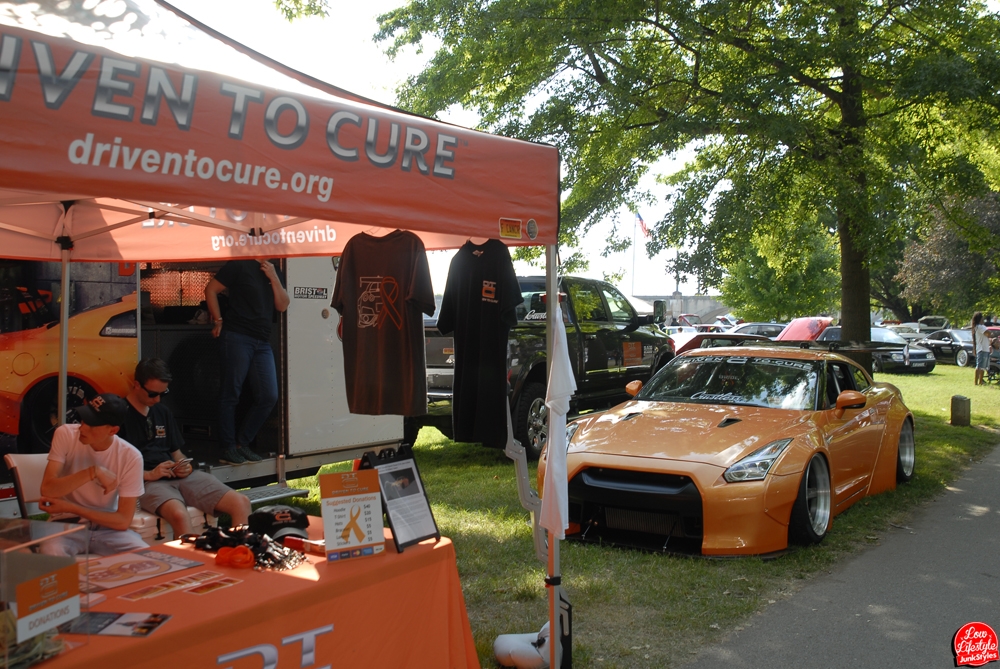 We're thankful that our events have become a place for other lifestyle brands & crews to come out and do their thing. It's more about creating a fun and helpful community than competing with one another's brands. Shouts to Battlegang.tm, Formative Fitment, and StayNMoist for coming out in force once again.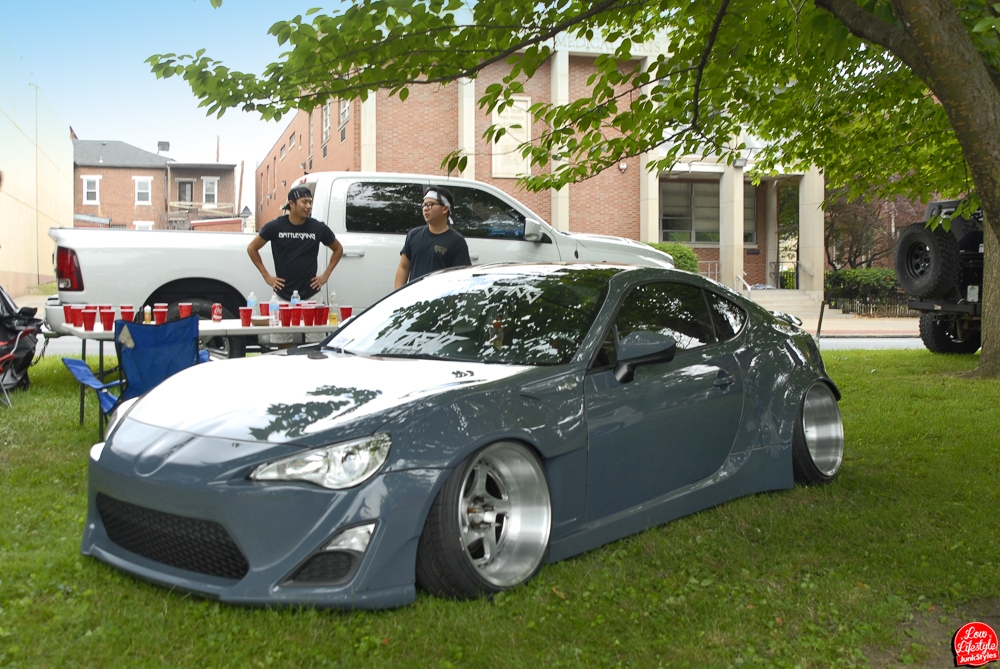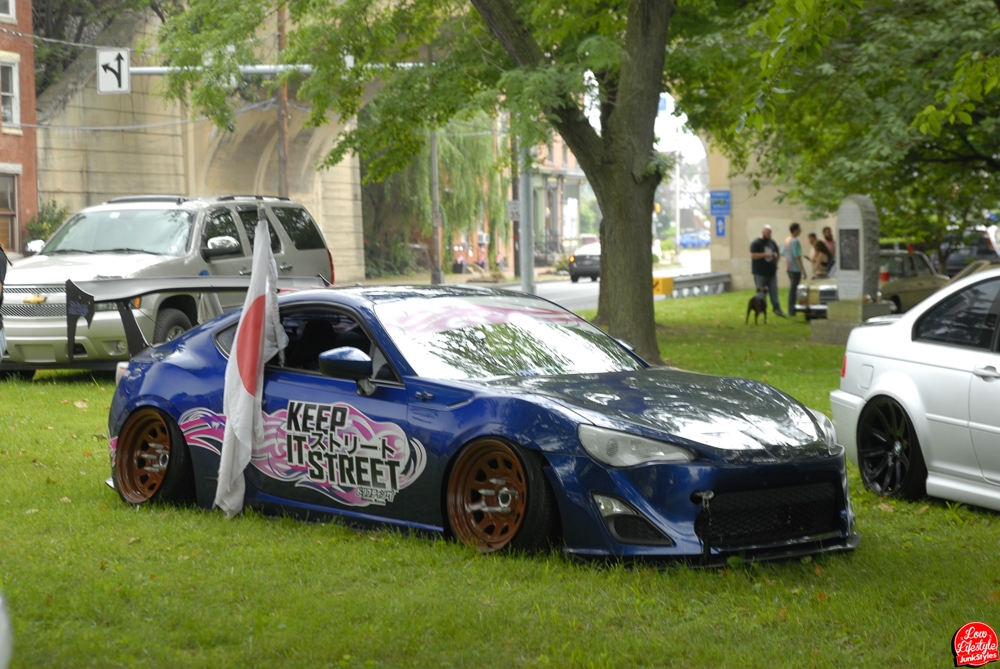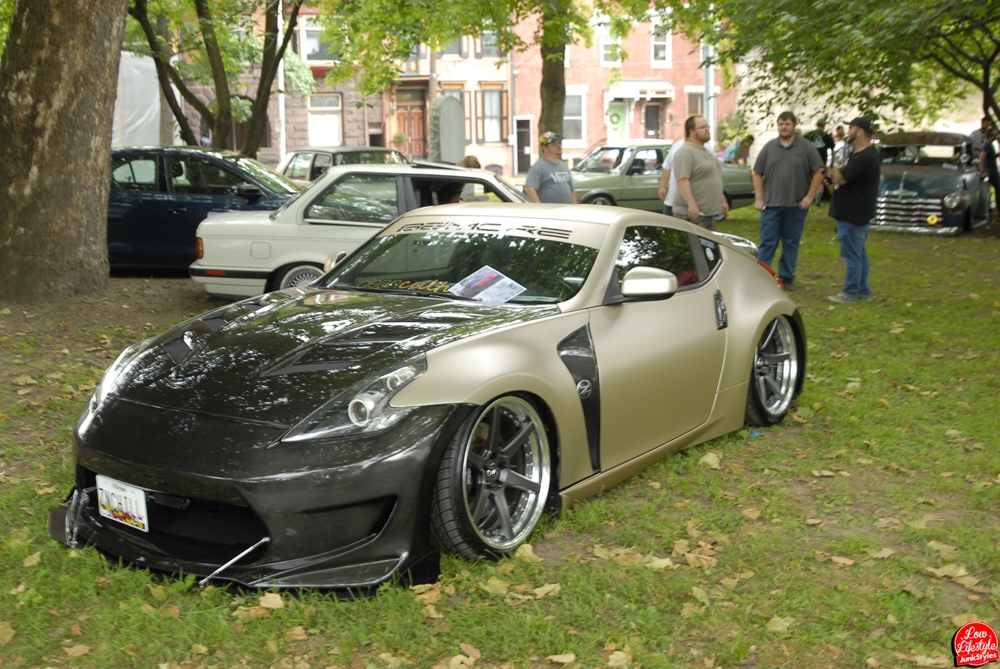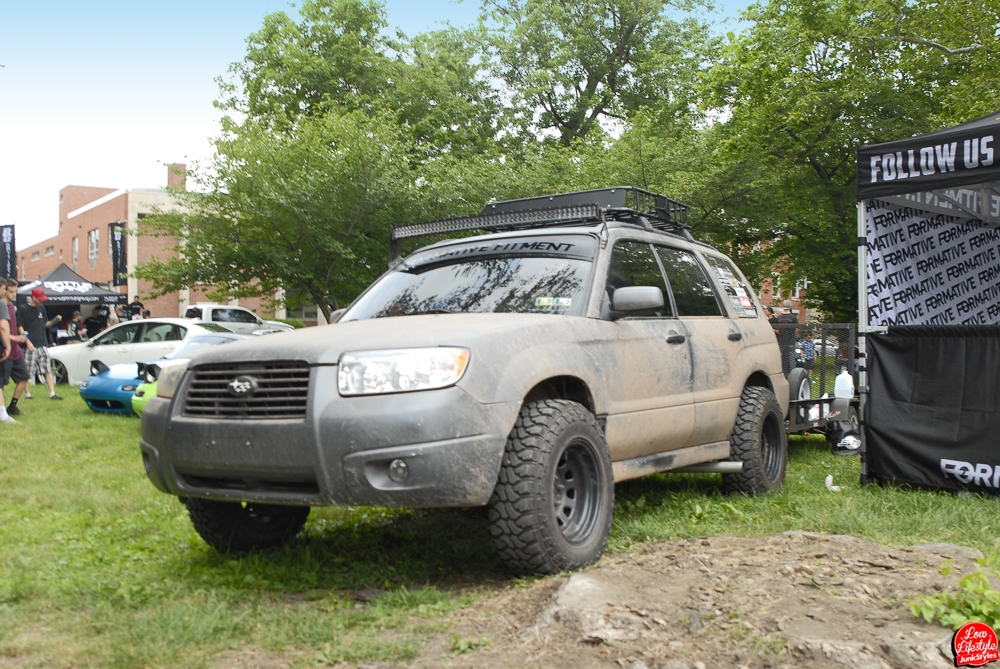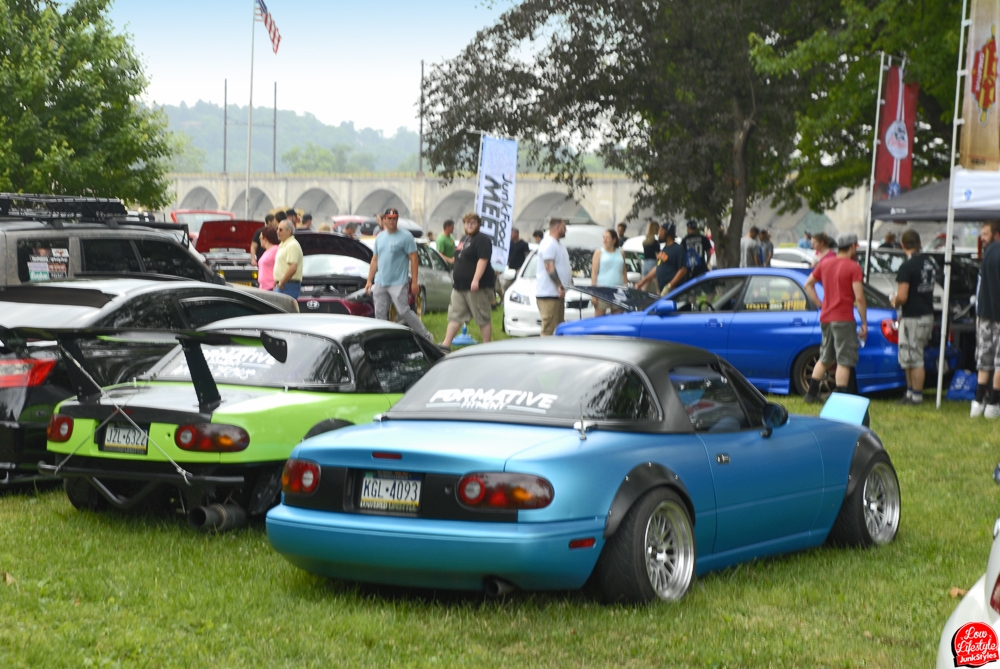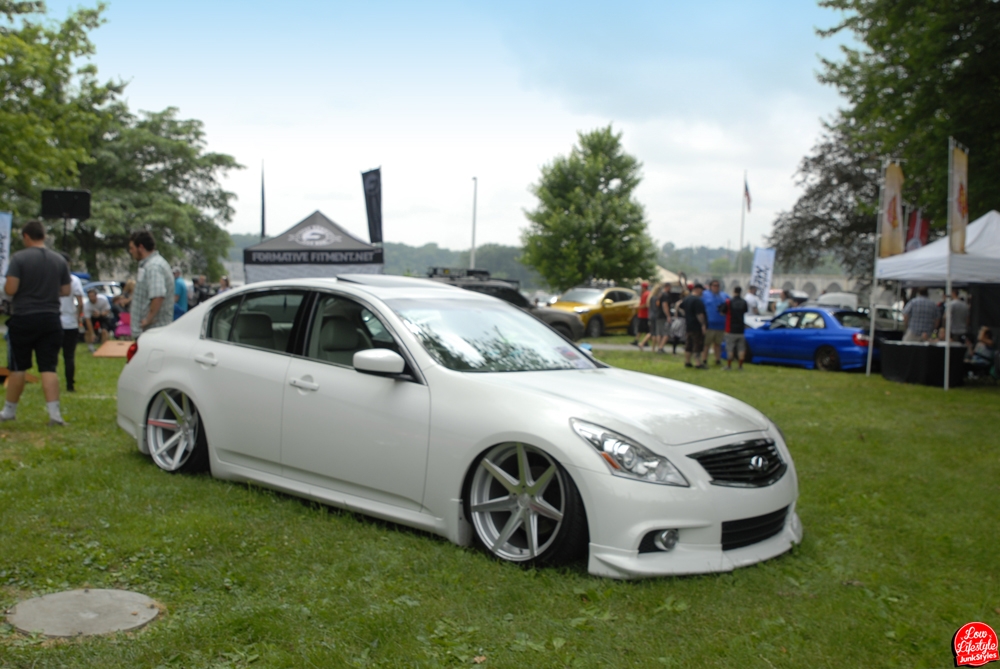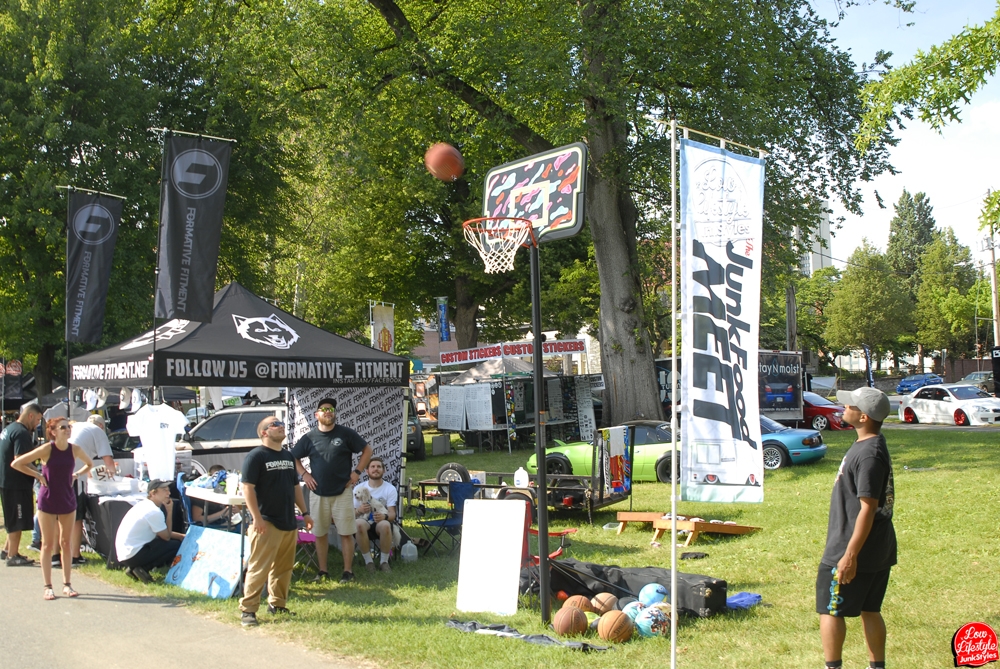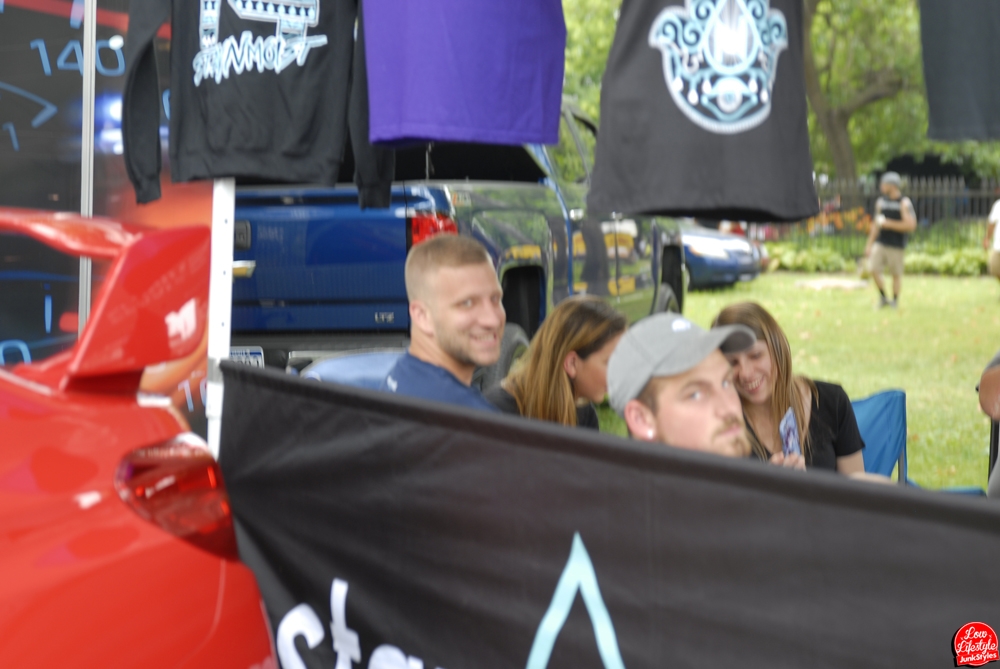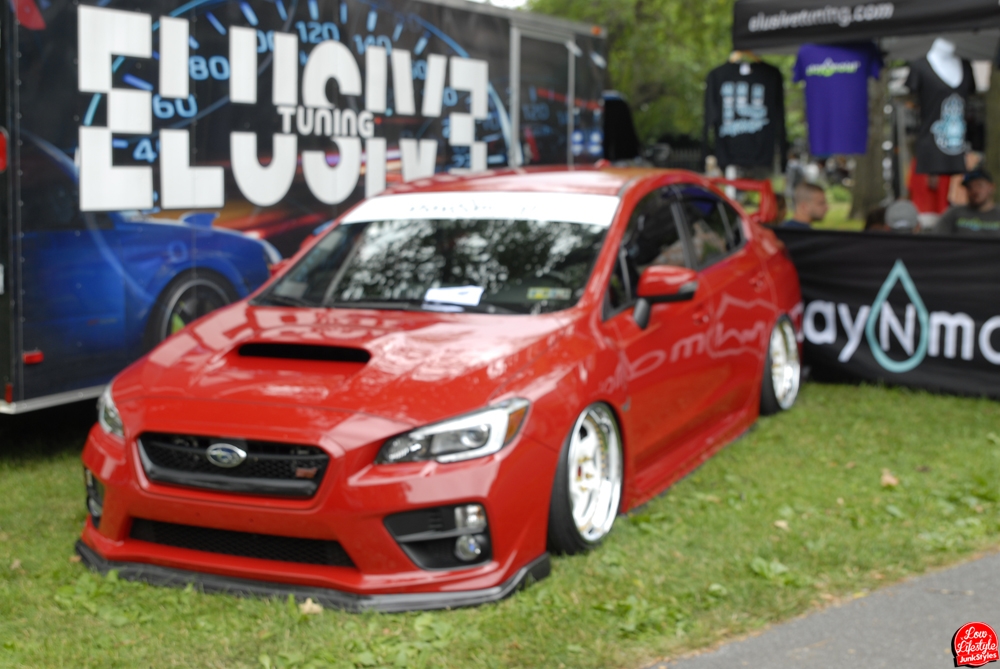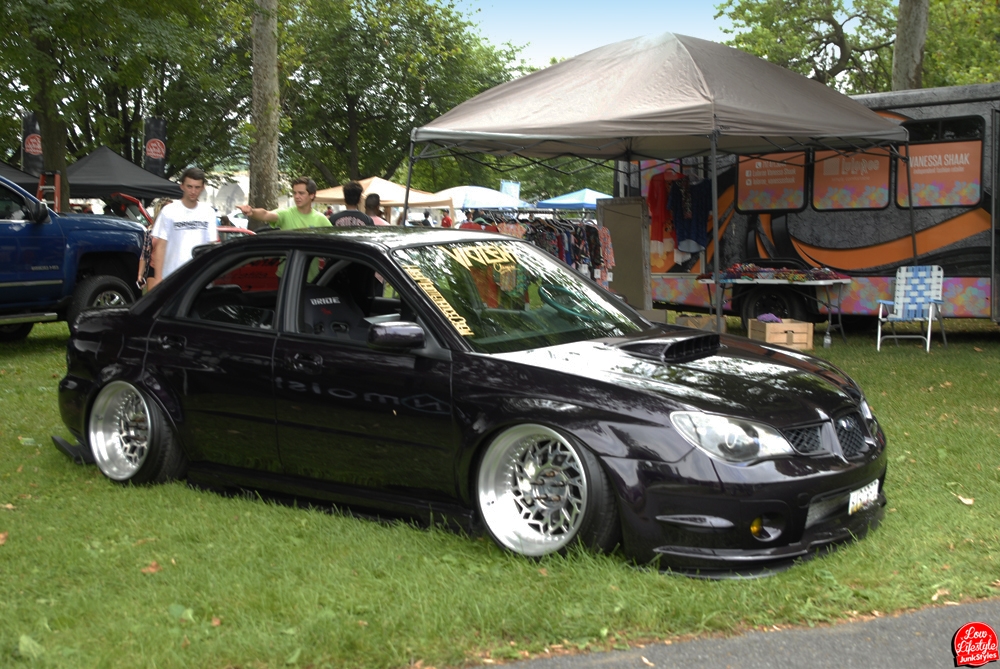 Speaking of cool local lifestyle brands, we were also joined by GrassRoots Finest. They've got some killer designs and they brought out some rad, unique builds for sure!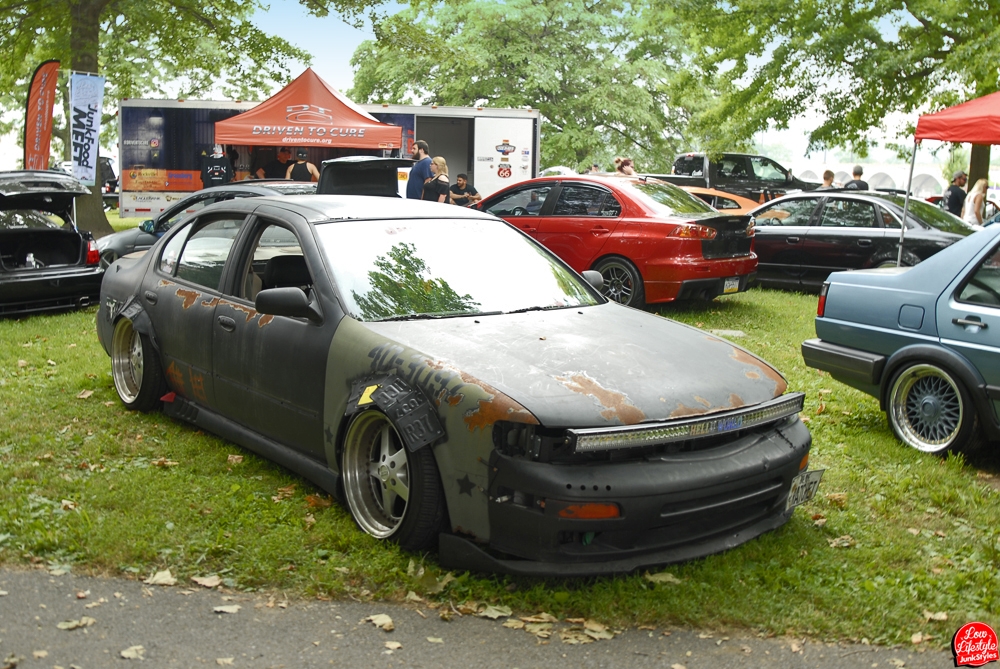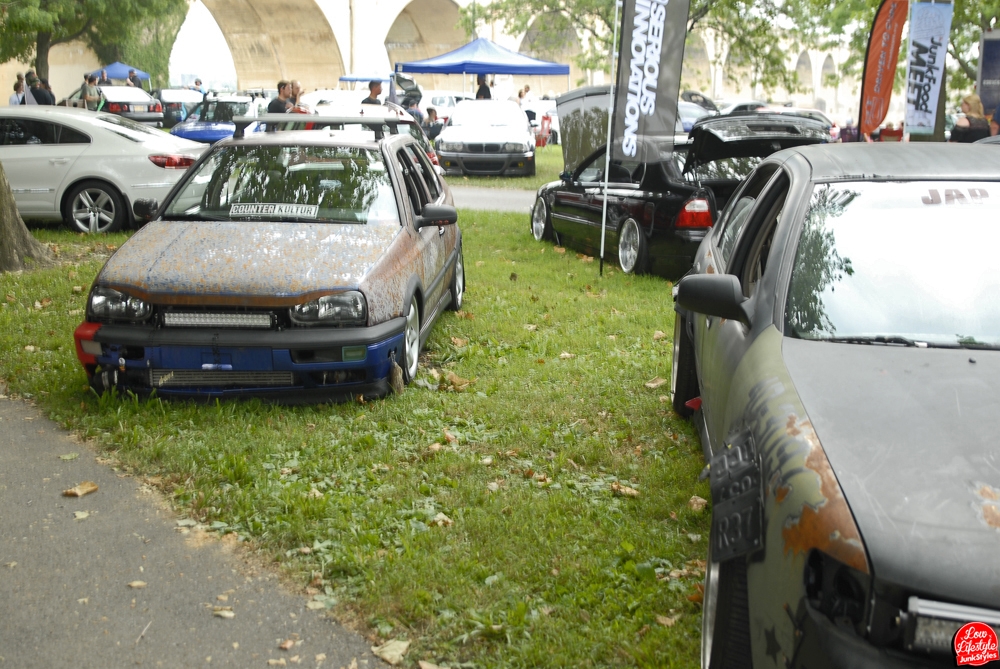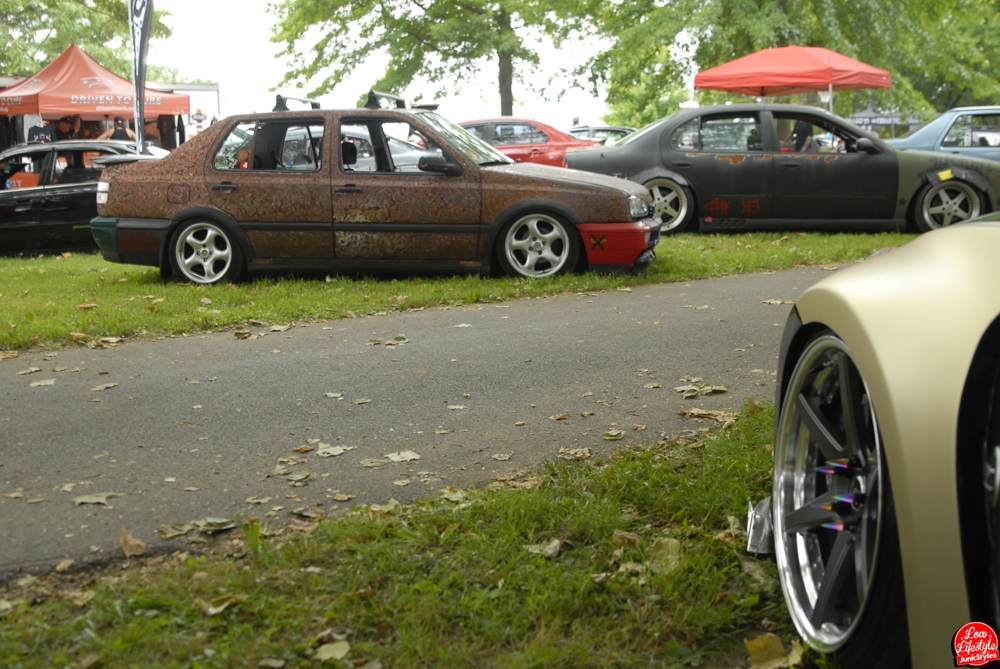 Of course our partners in crime, The Circuit Podcast came out and recorded their weekly episode live from their booth. The episode is already live, so check it out and hear some of their highlights from the show.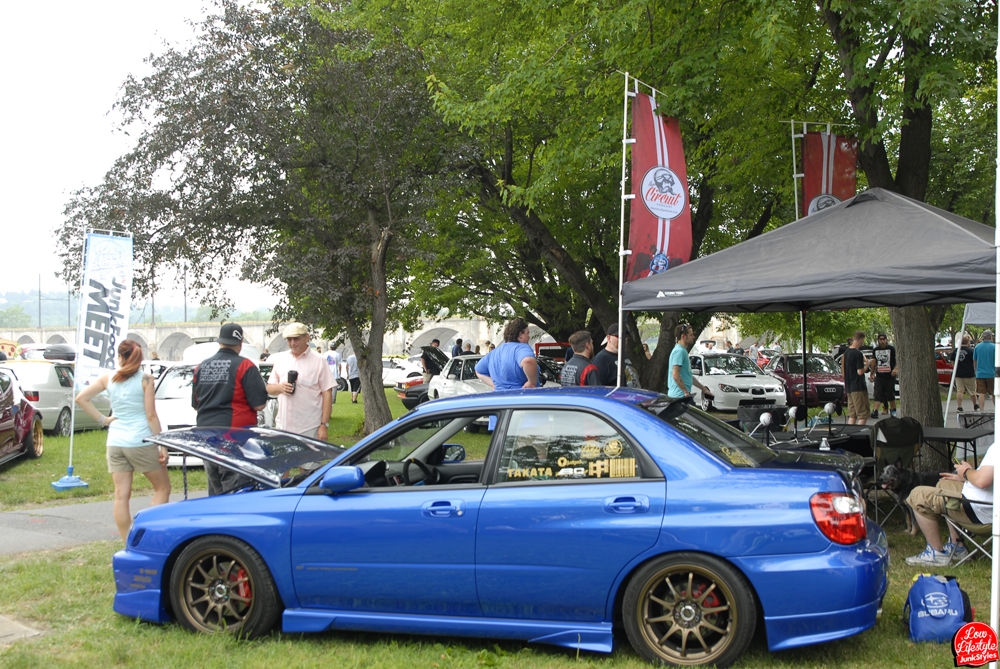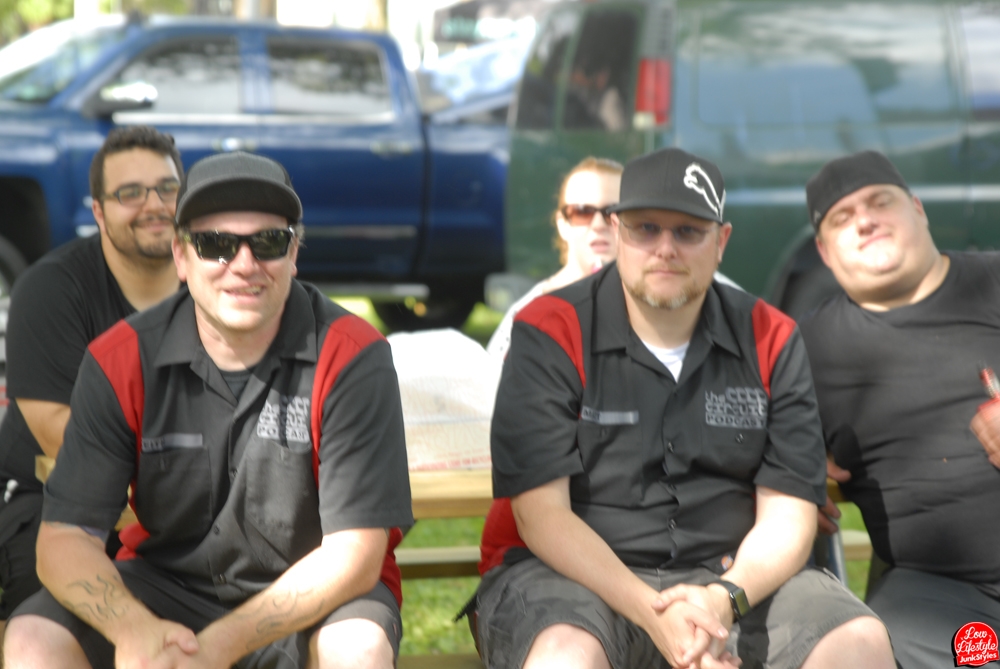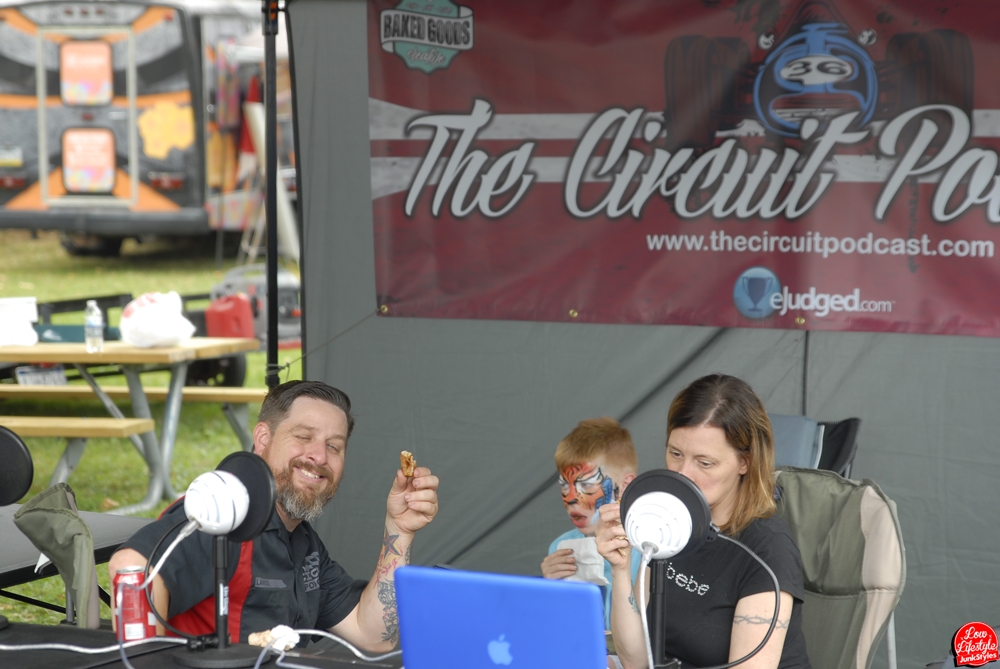 We like to throw laid back events with good vibes. But we always have some of the scene's heavy hitters showcasing their builds. We hand out invitation tickets to a select few individuals that we'd like to see have their cars on display at the show… but more and more high quality projects turn up each time to enjoy the atmosphere as well. Mike Love even brought his RWD Twin Turbo VR6 Jetta out for the first time in a couple years.(At least we hadn't seen it out recently). This year's Best of Show decision had to be a tough one!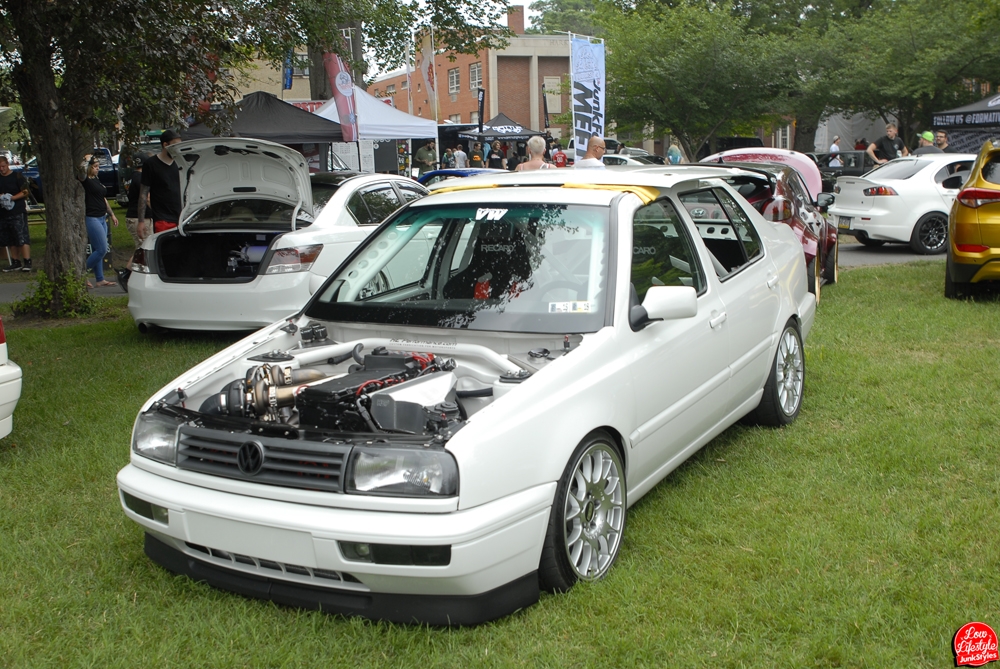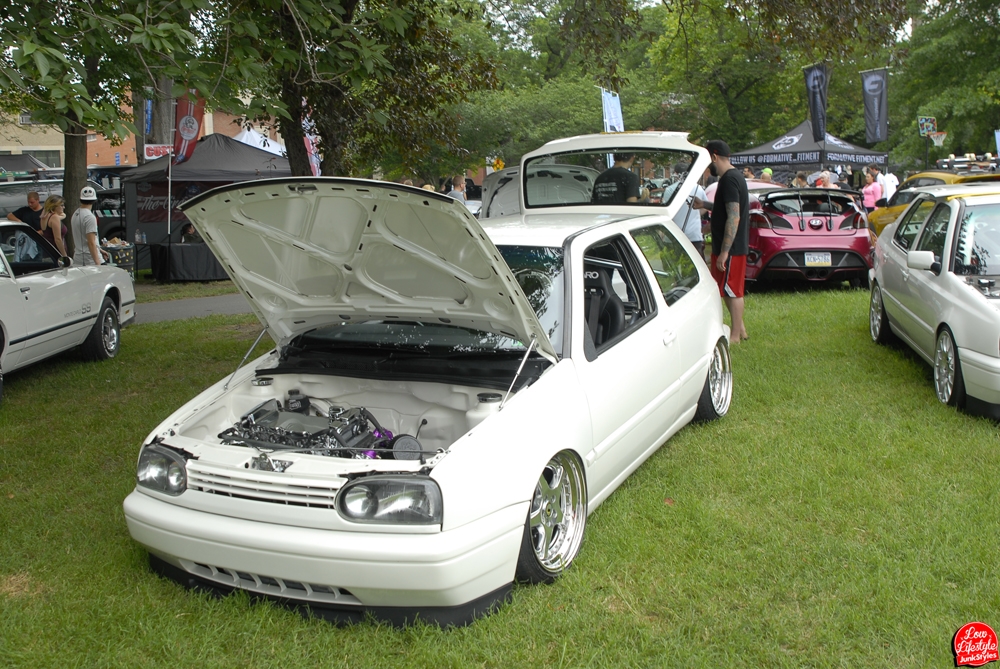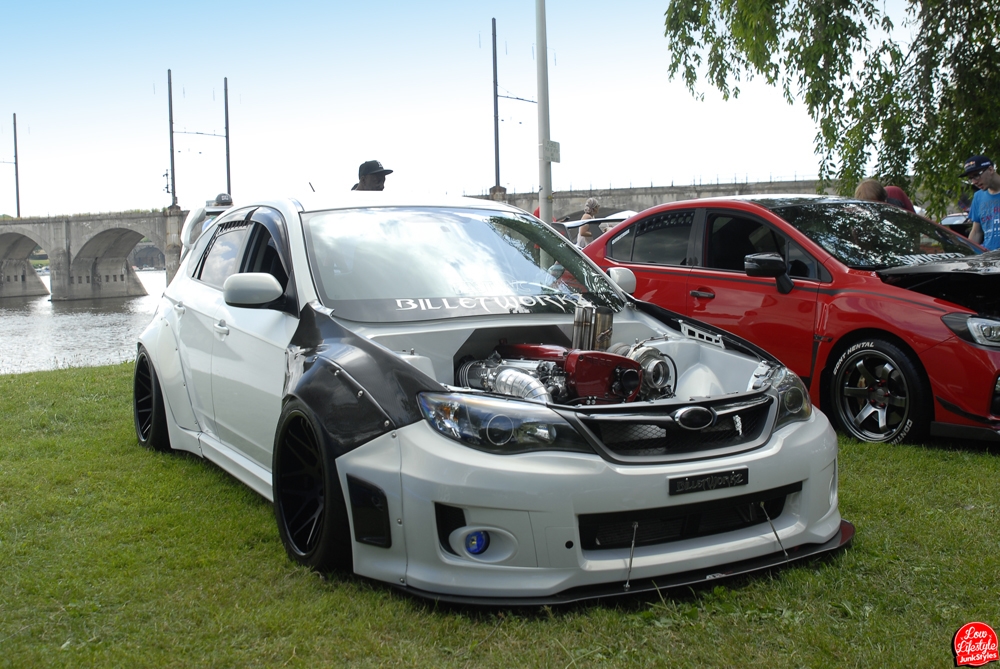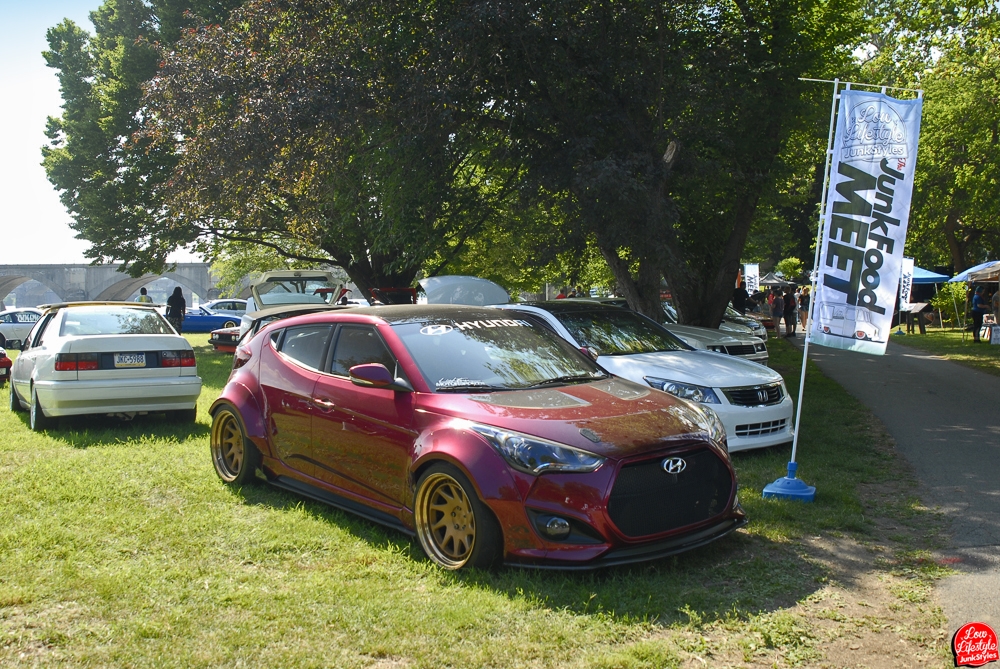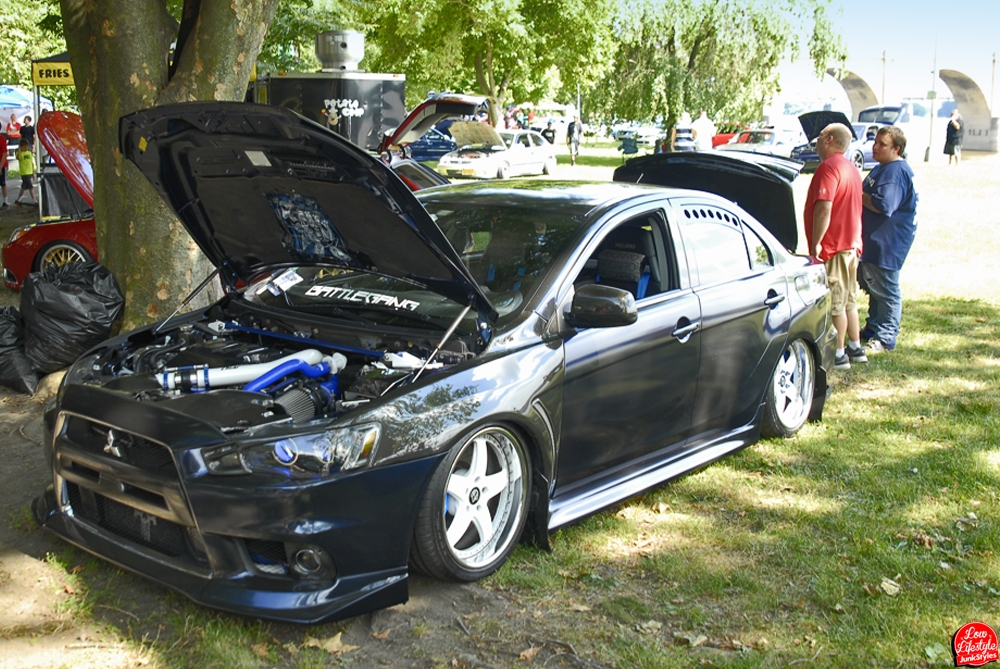 Luckily decisions like those are left up to professionals like our judges Ian & Donnie. As always, the eJudged Mobile Command Center Black Ops Battle Wagon Ford Transit Connect Wagon posted up and supplied the area with WiFi for the digital judging process.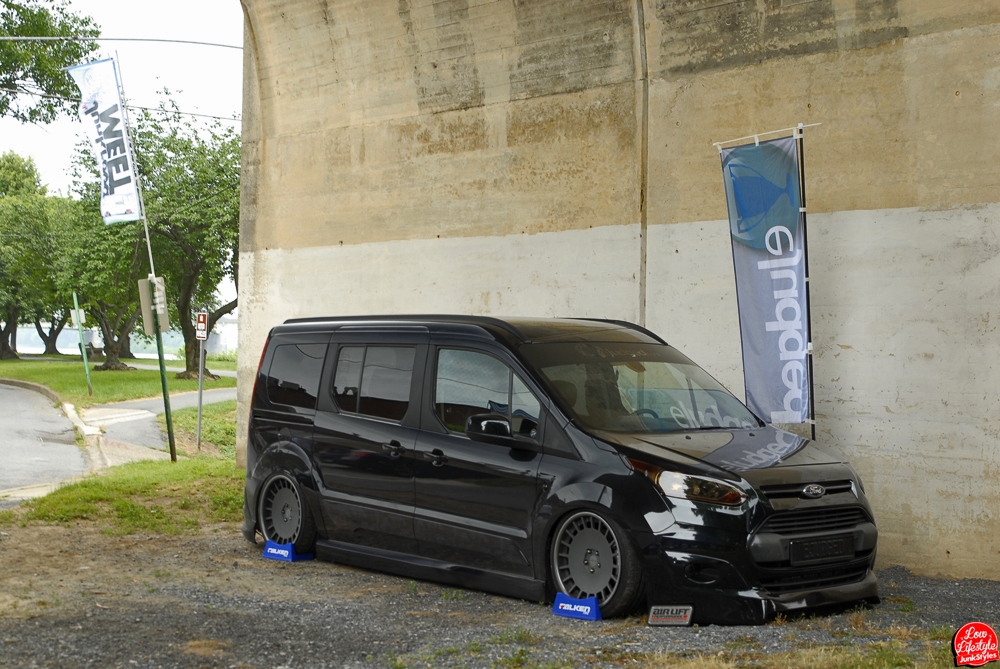 Let's talk about this venue. Riverfront Park is one of the most picturesque areas of the PA capitol city. We do save specific sections for the "invitational cars" but there isn't a bad spot in the house… as every one of Becker's photos is a banger. This year the "tree of life" across from our booth was deemed the OG tree and was surrounded by vintage VWs and BMWs.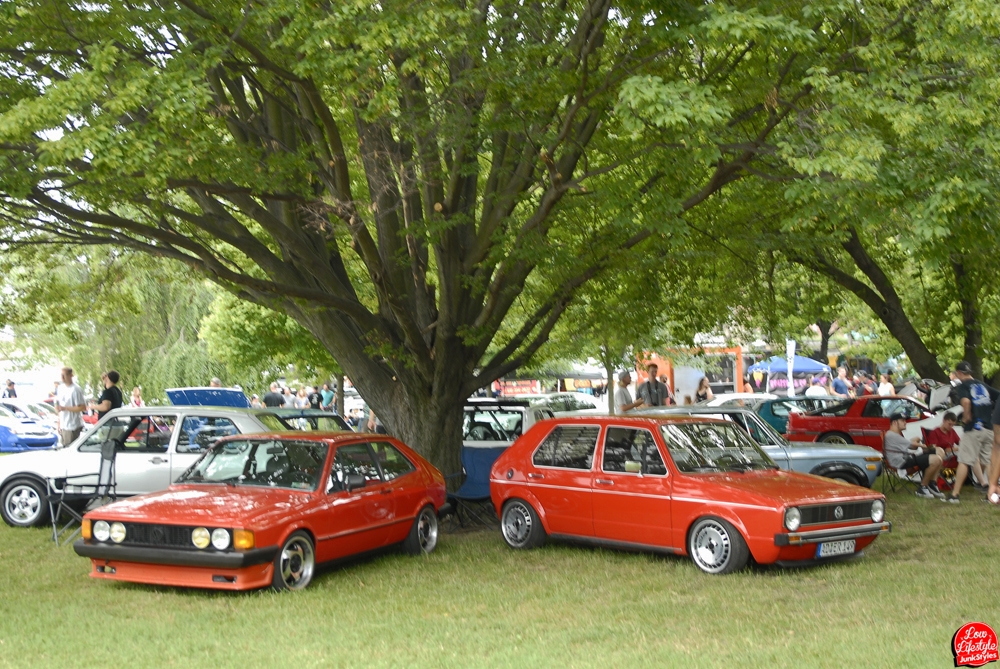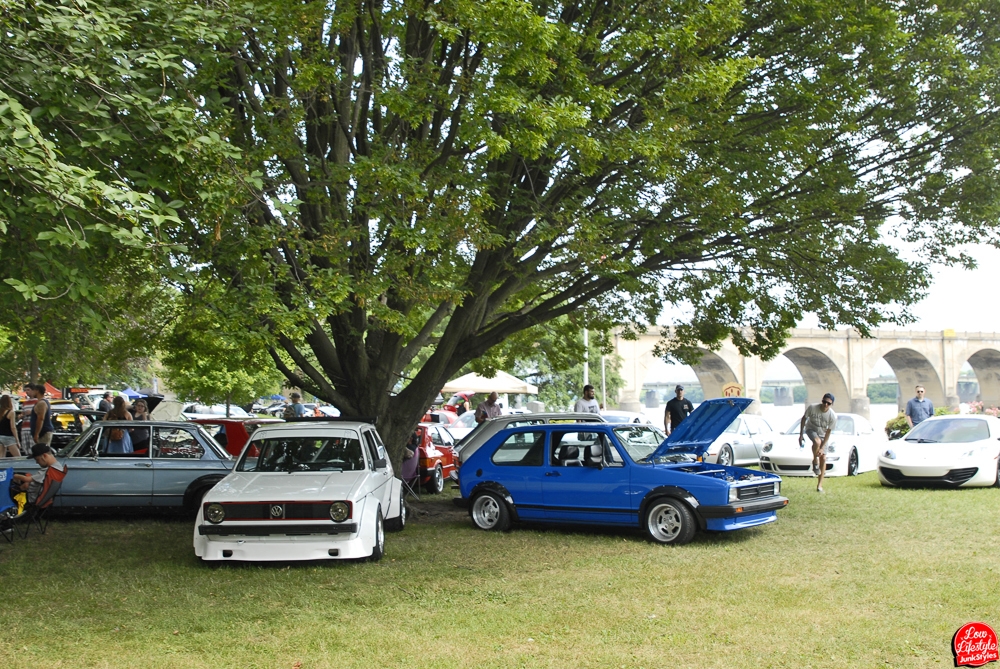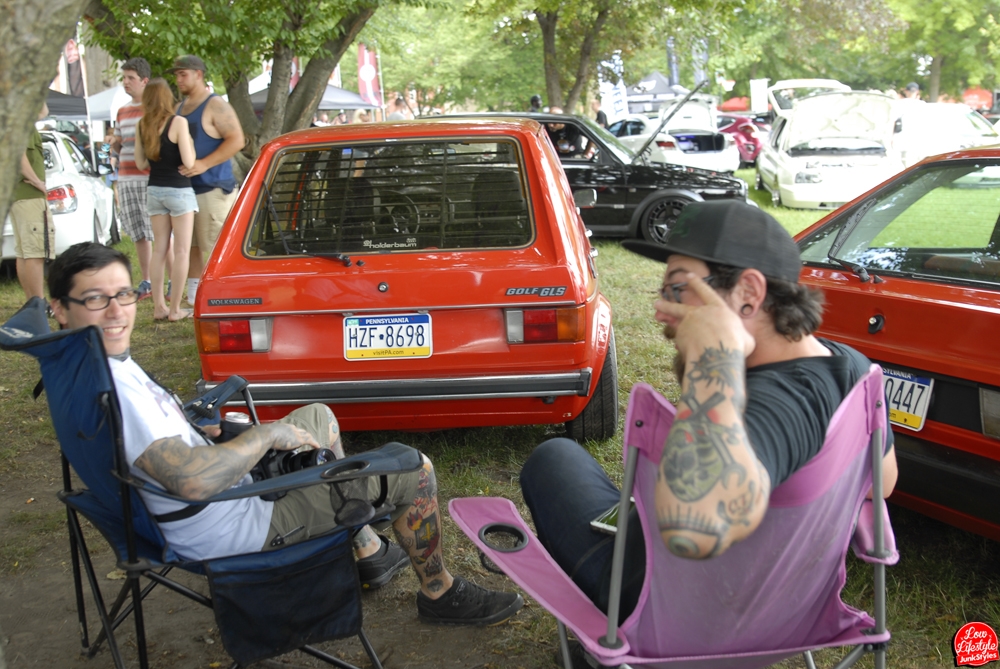 We also found a new cool spot in the park that we barely used last year… and it made a perfect location for some more vintage builds.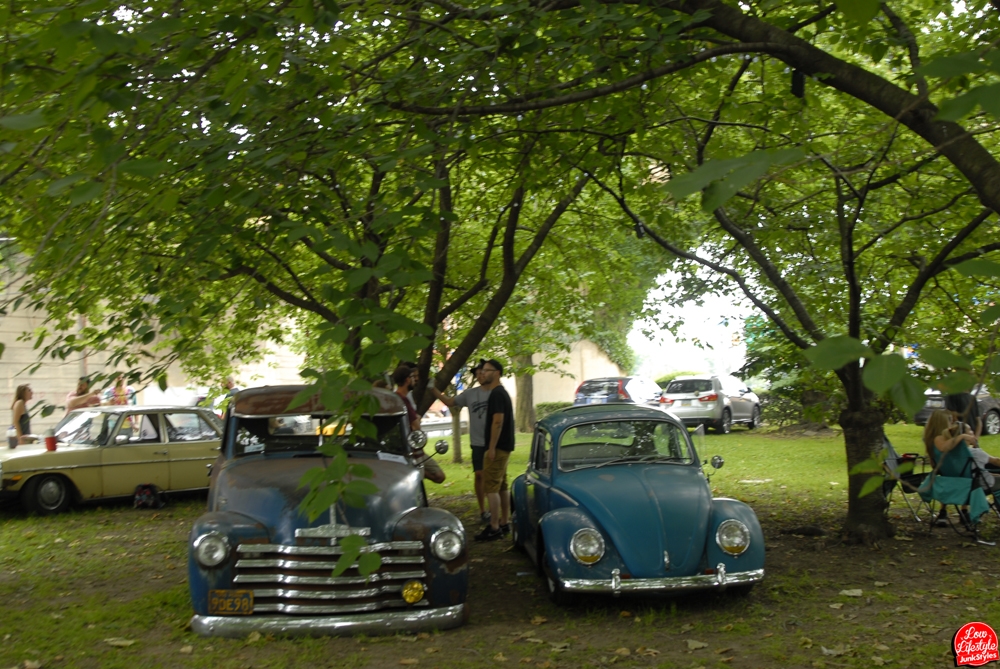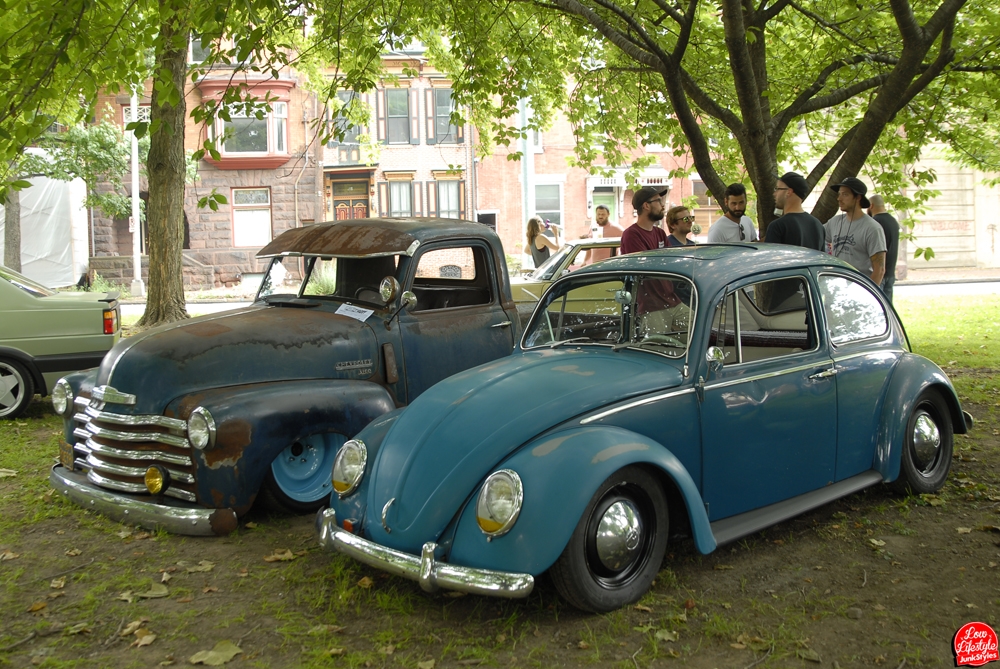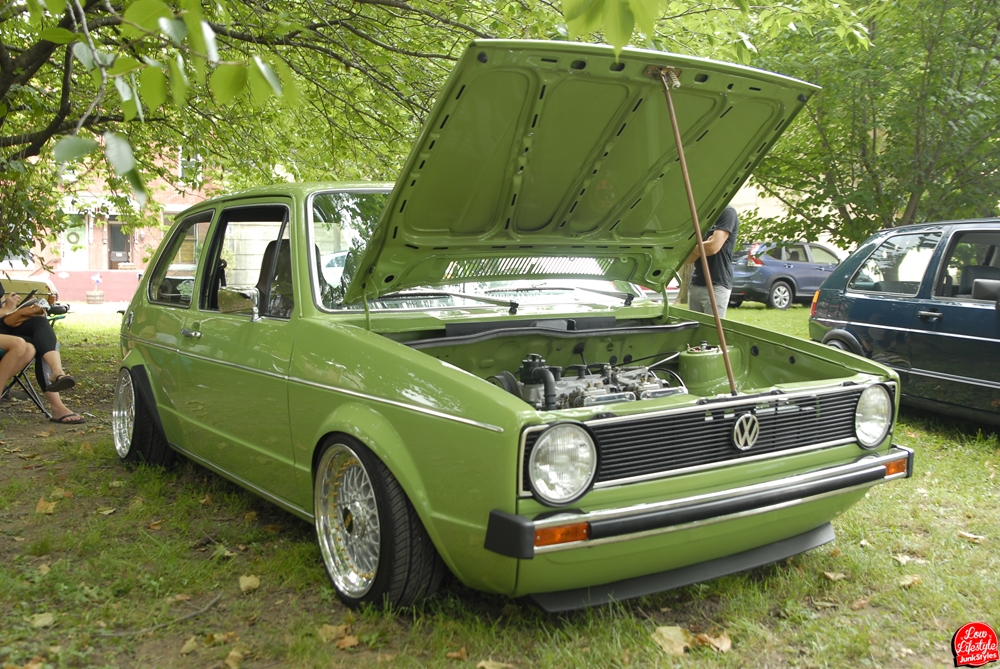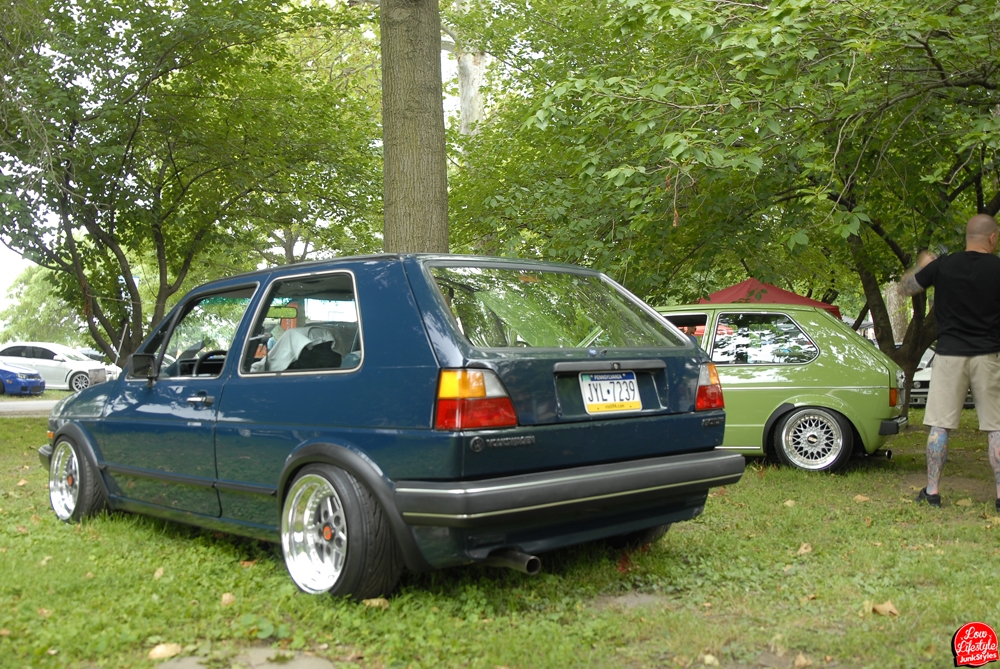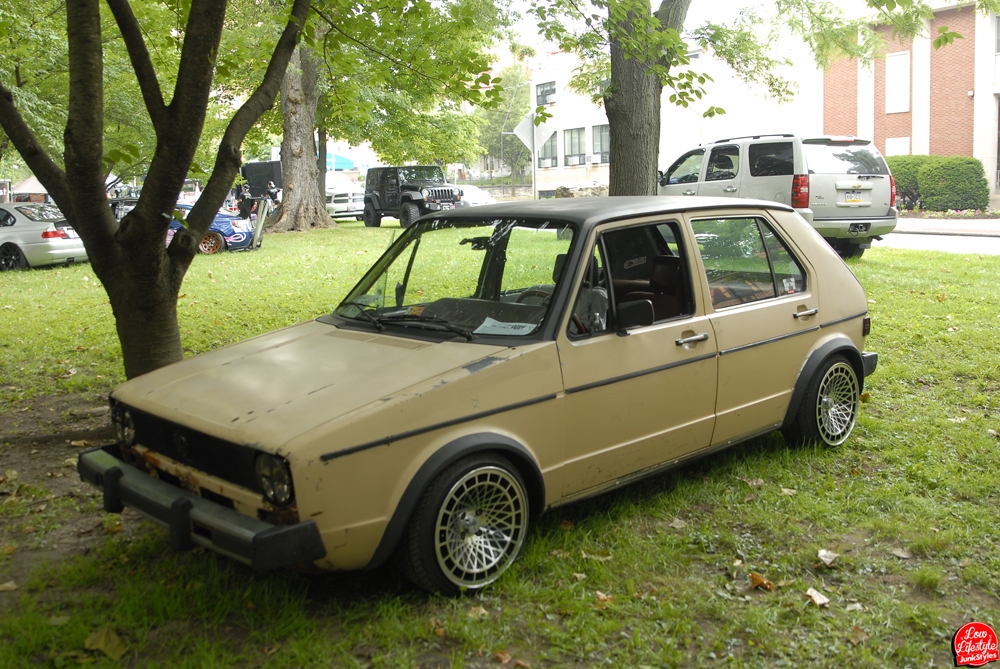 Eddie from Ferrer Motorsports brought out a fleet of his vehicles for the occasion. He also led the pack – guiding groups of pre-staged cars from City Island into the park on his Grom.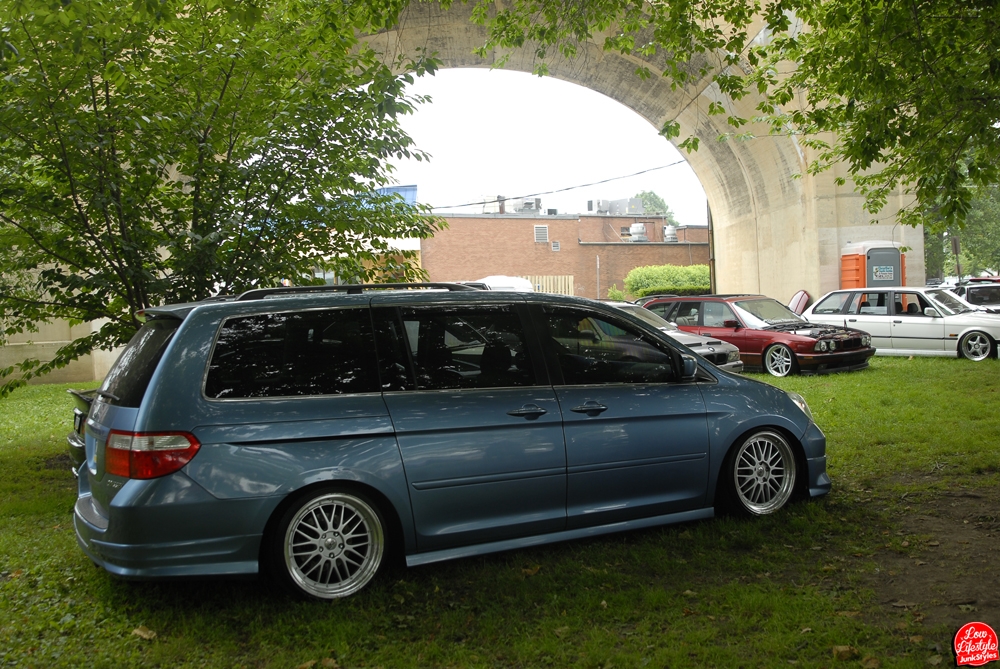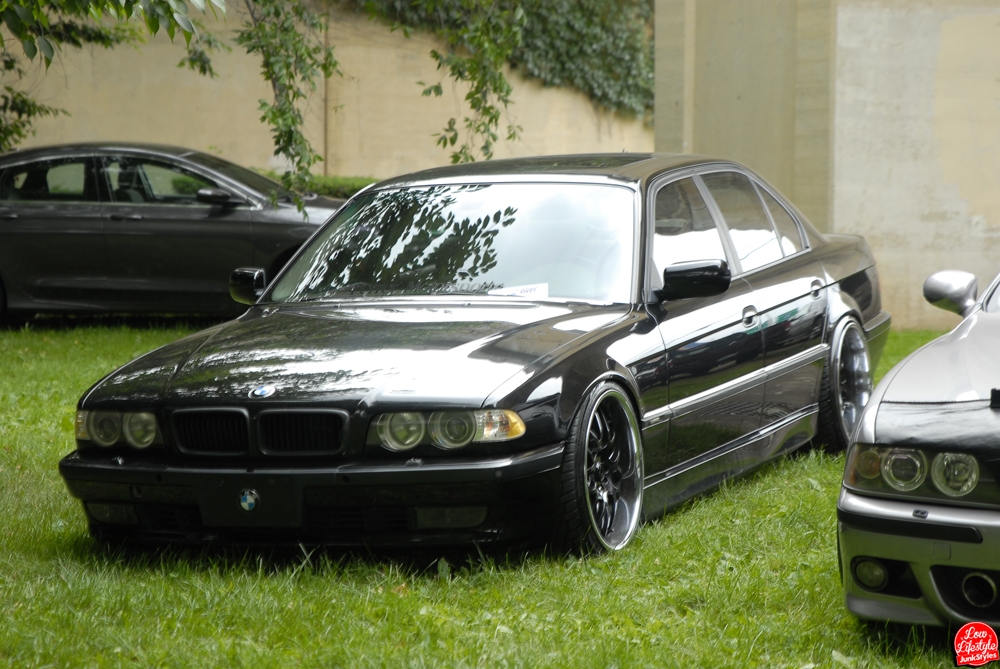 We even have an area for cool trucks to overlook the food truck grove and the riverfront.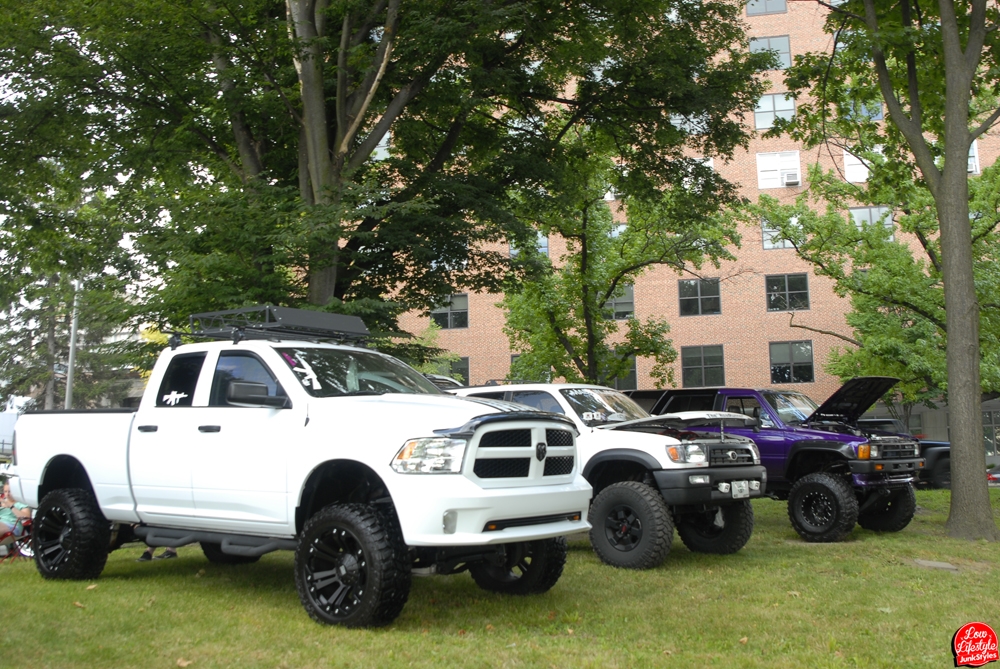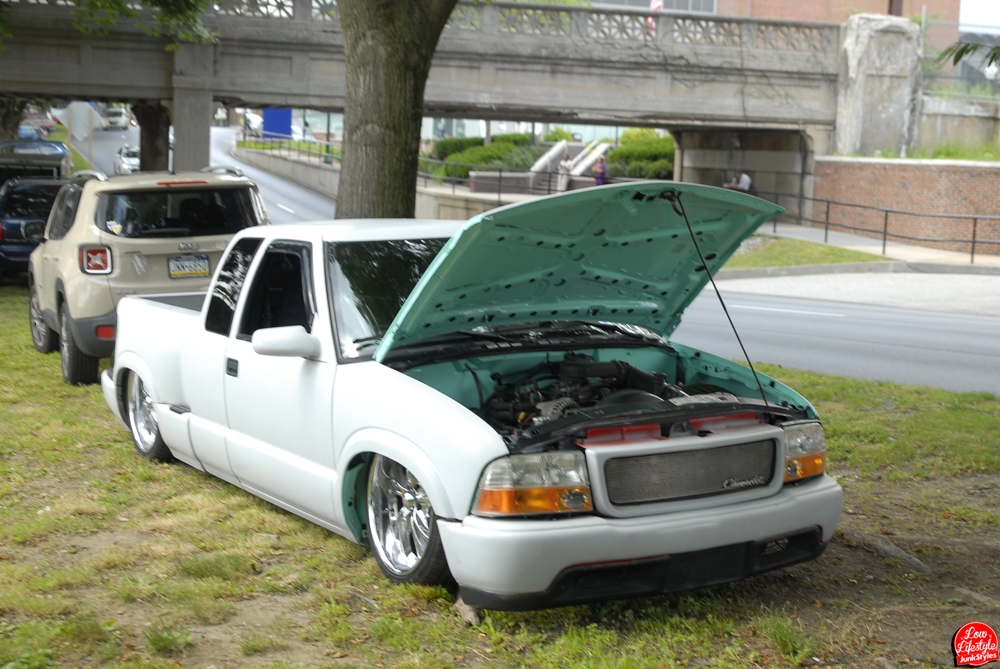 And of course, the riverfront display area. This view was the main reason we chose this park to host the event in 2016. And we hope to fill more and more of the park each year.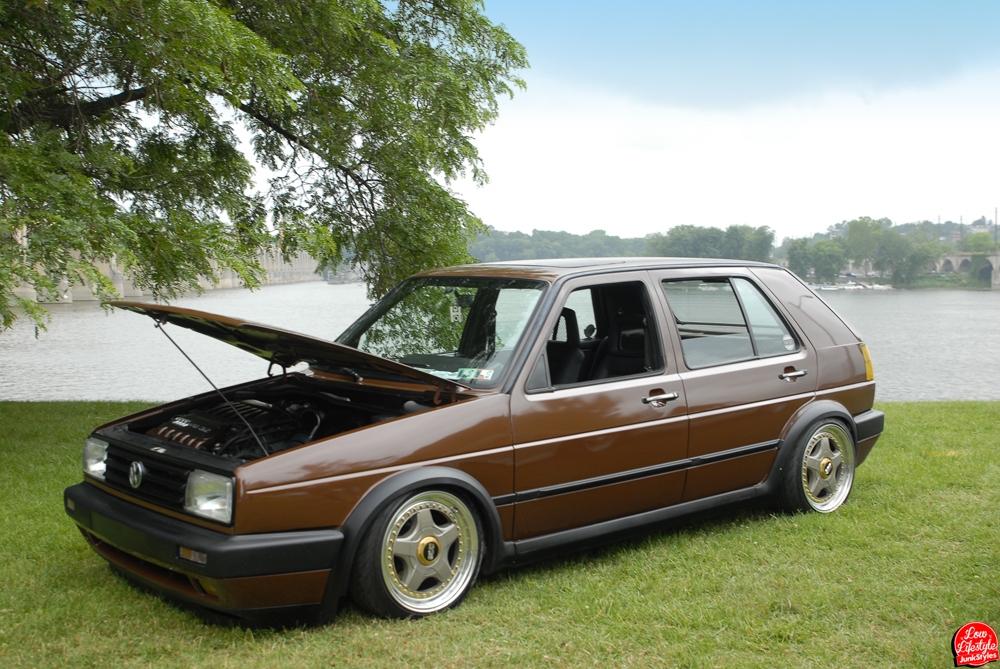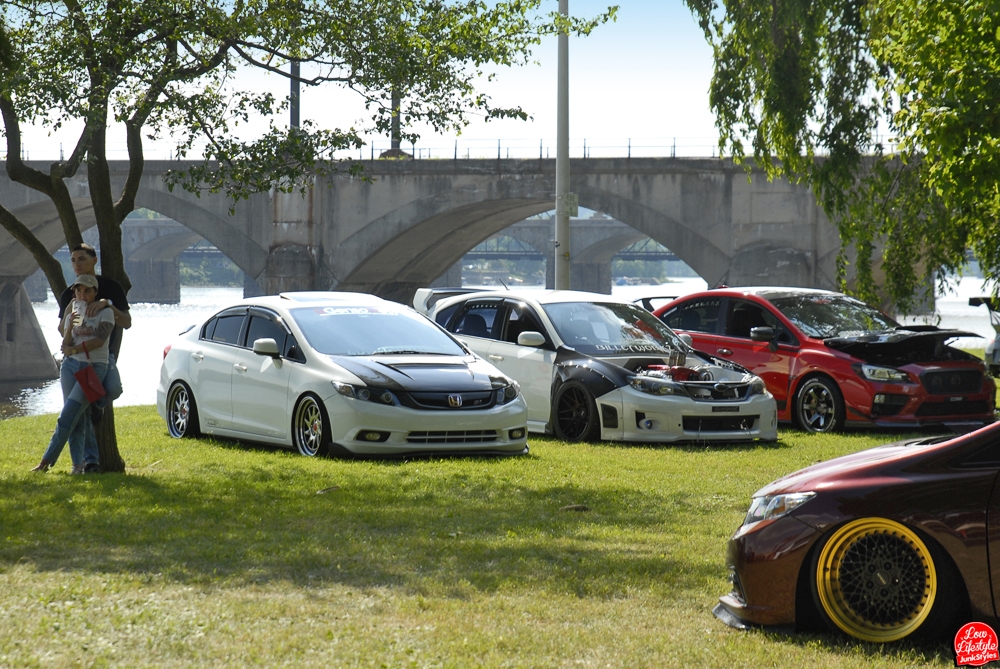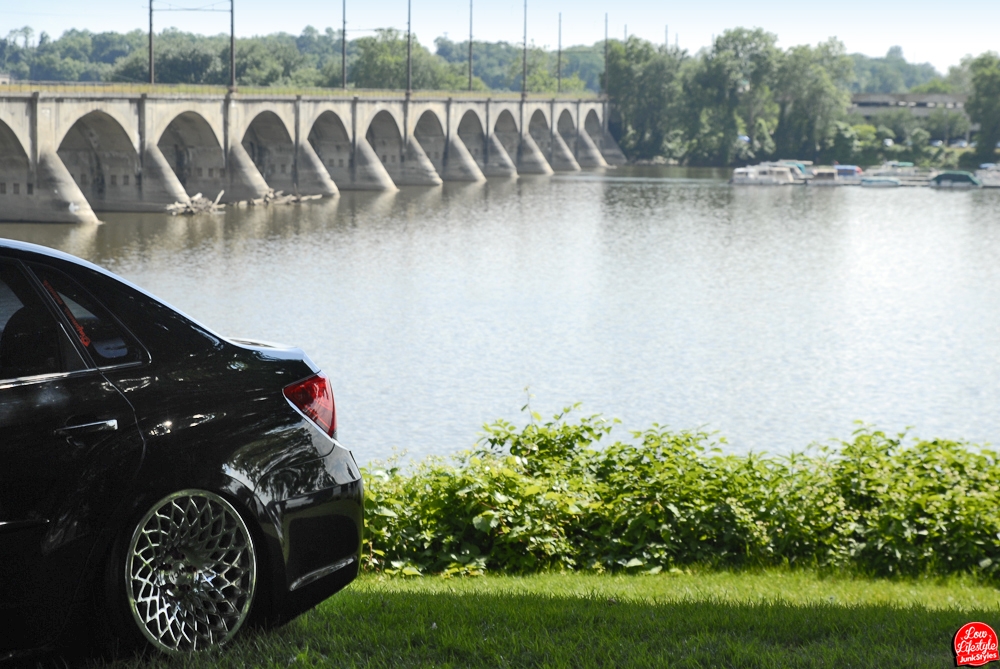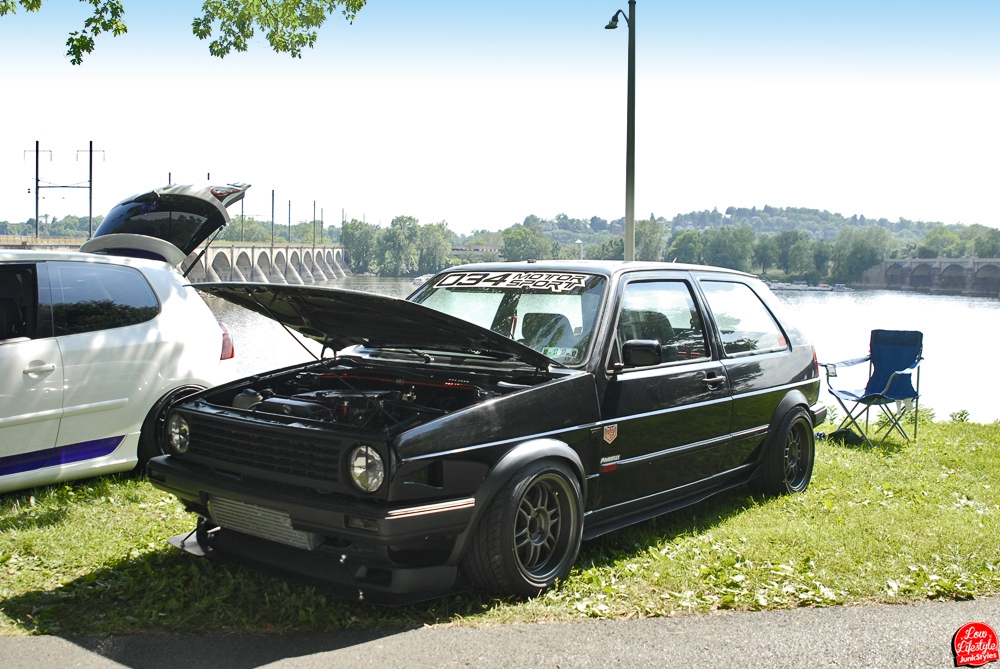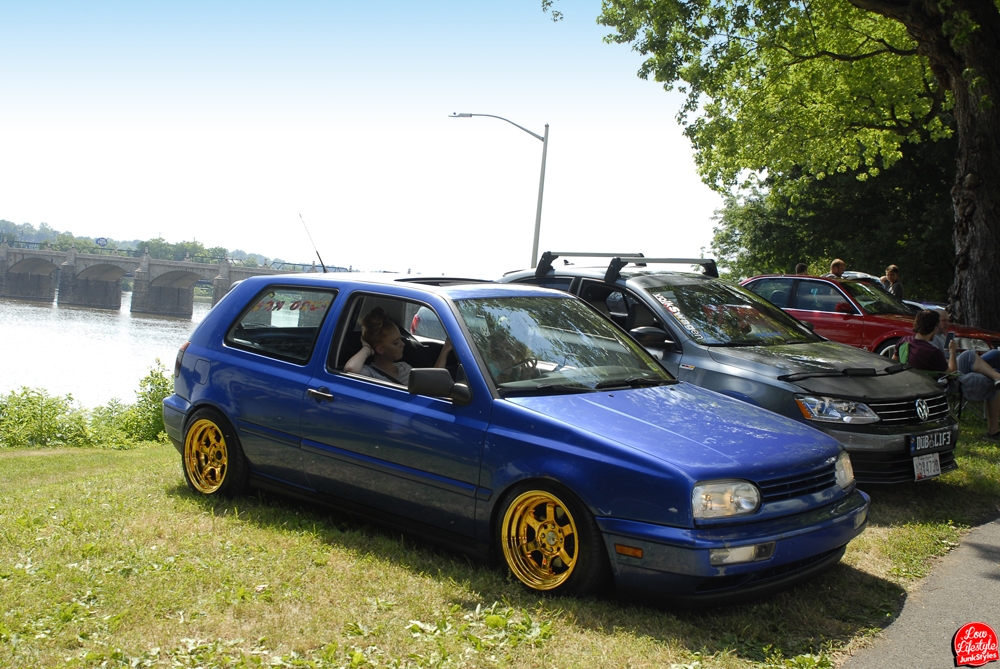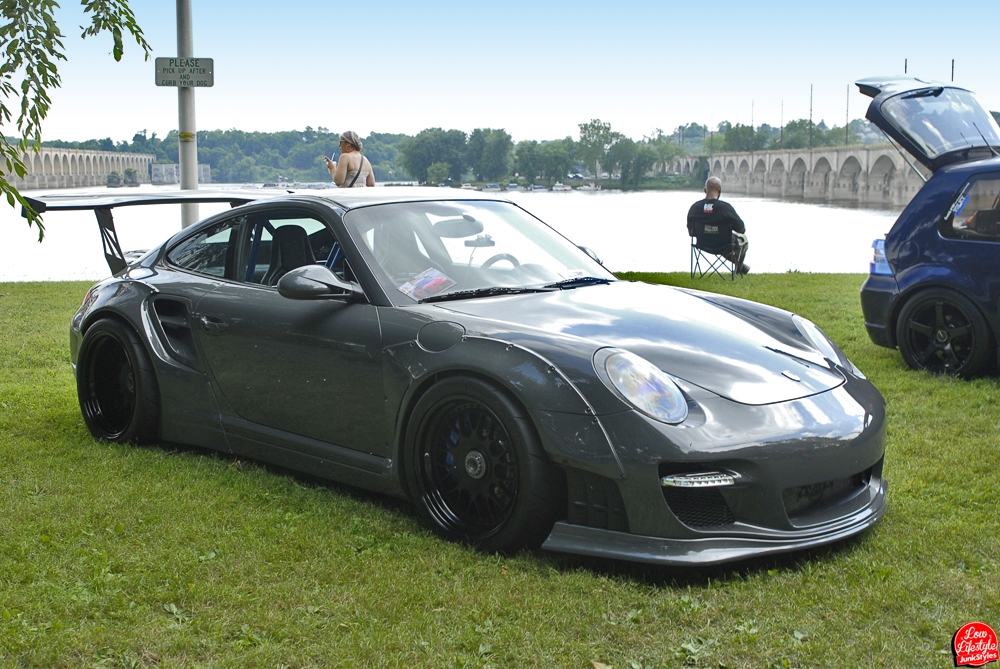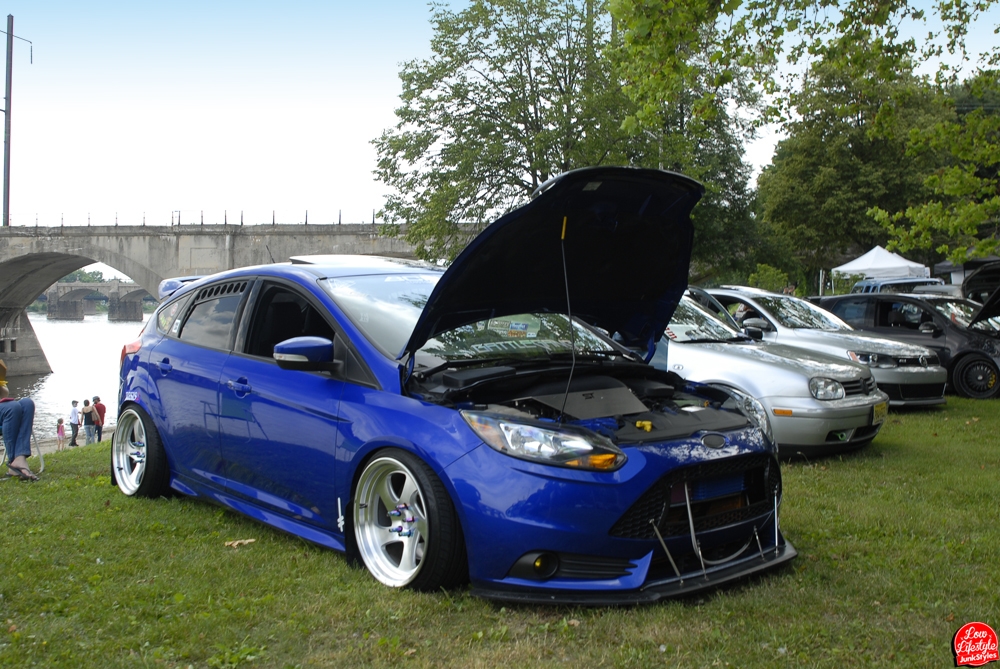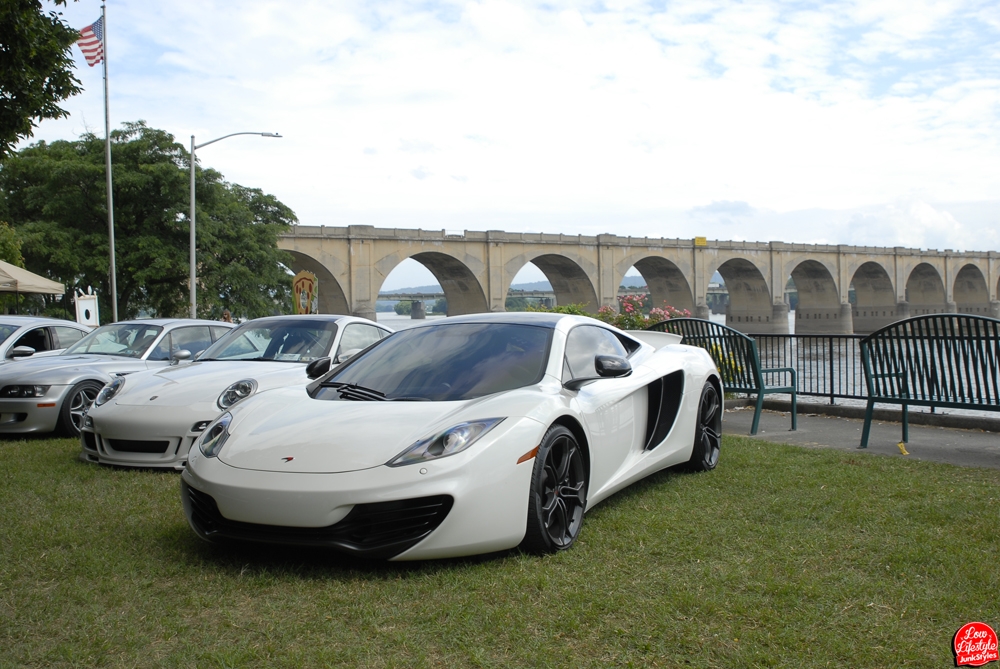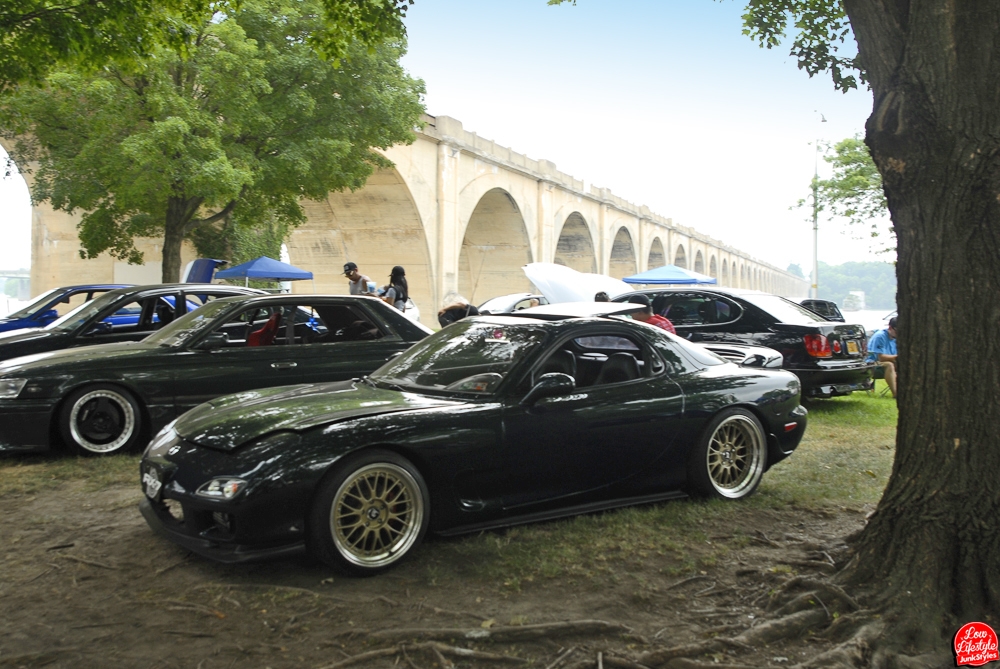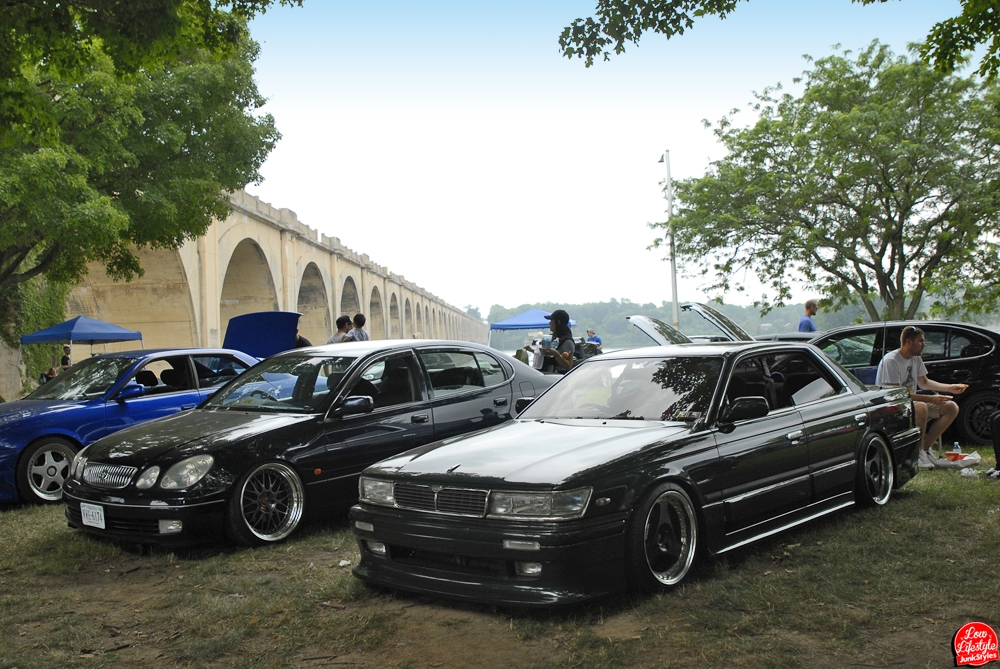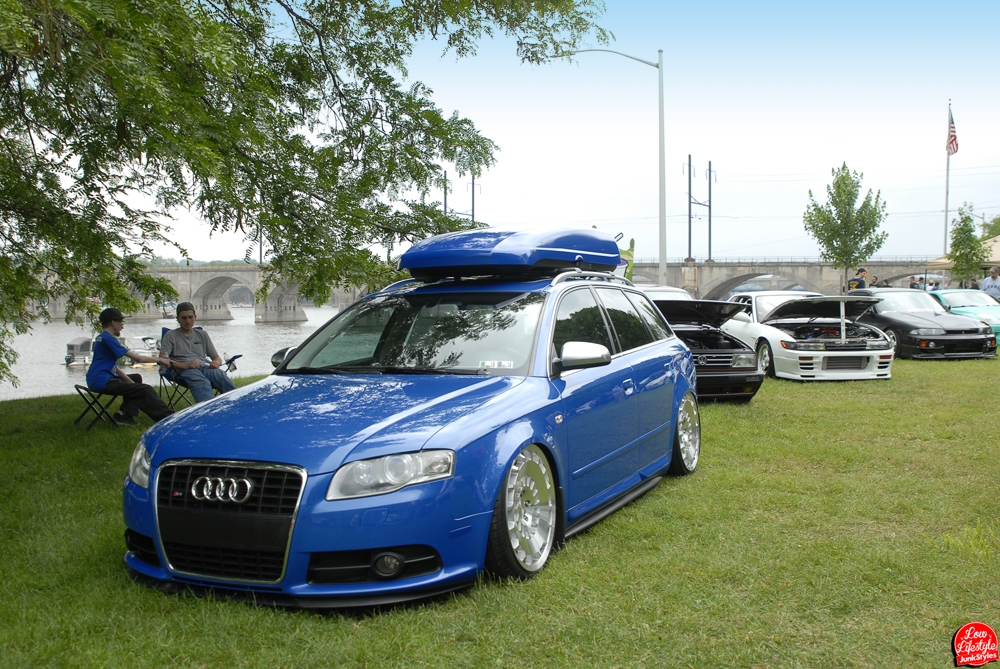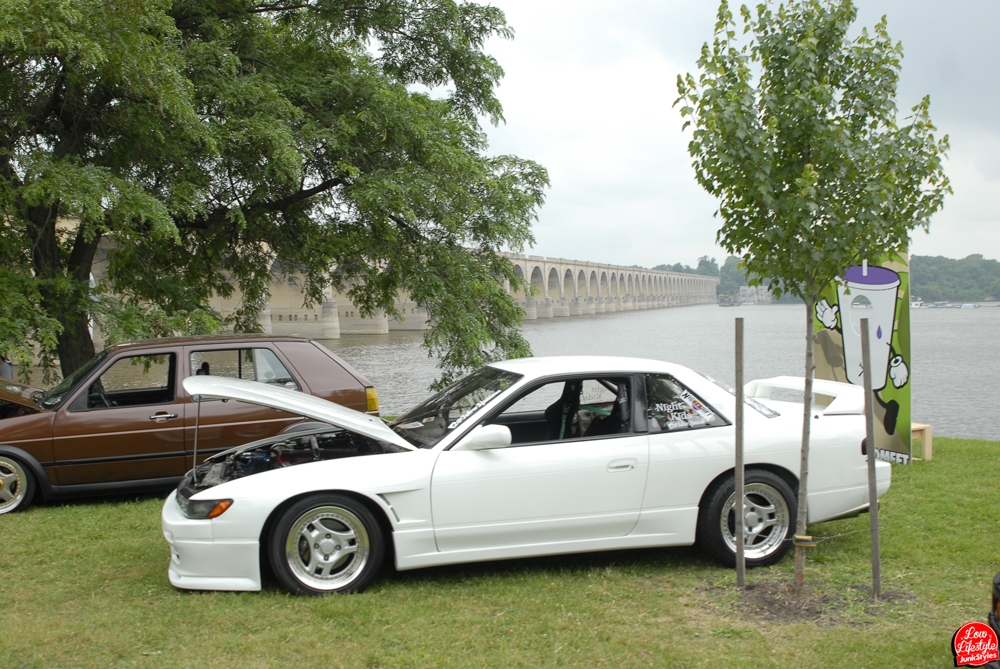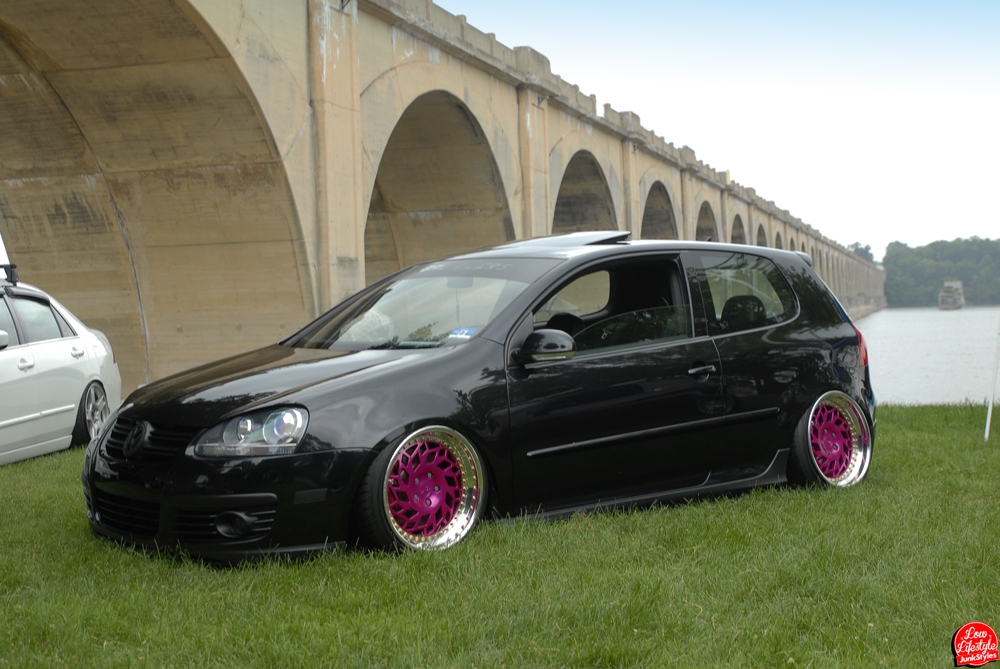 The main attraction of the event, aside from cars and clothes, are the Food Trucks. We spend some serious time curating the "menu" for the event, ensuring that everyone gets to try some cool stuff. Last year's event was such a success, that we had food vendors contacting us all winter and spring to make sure they got a spot at the show! We decided to expand the show to include more cars, more other vendors, and more community involvement so that we could expand the menu to include a few more trucks than we had in attendance last year.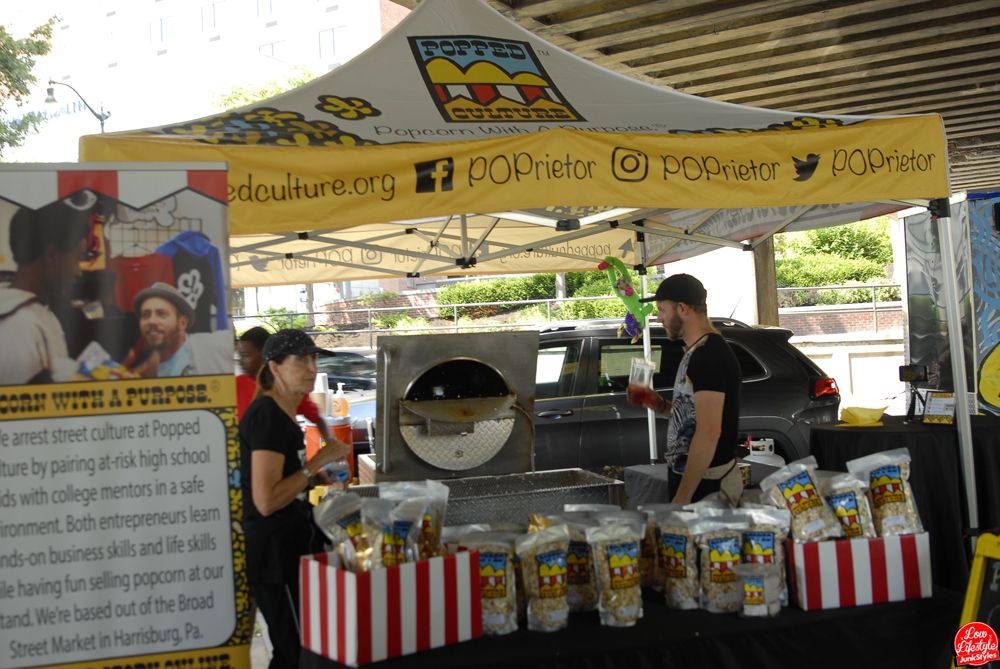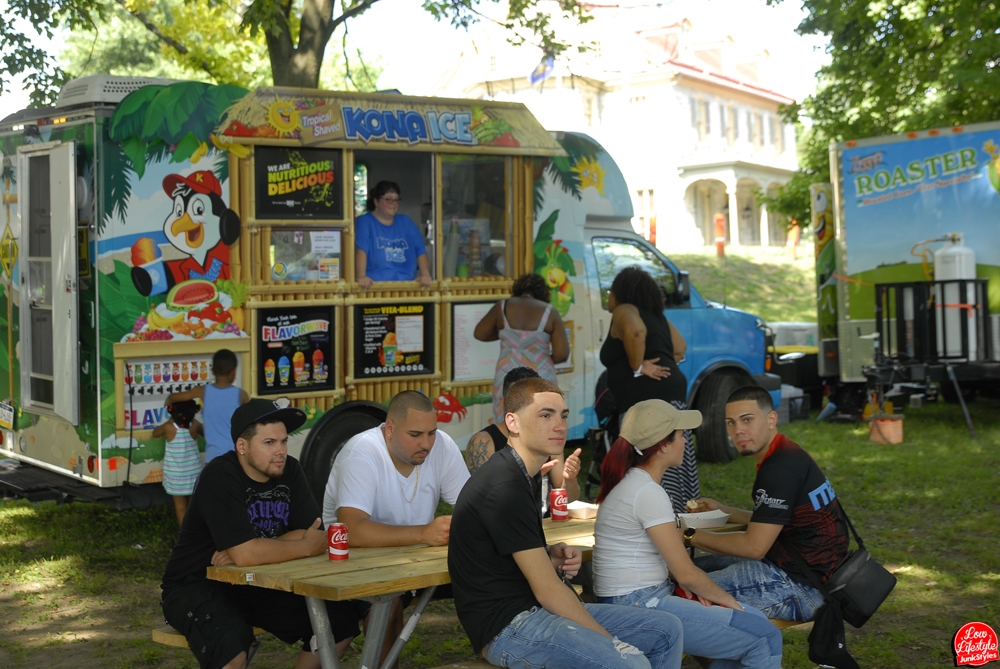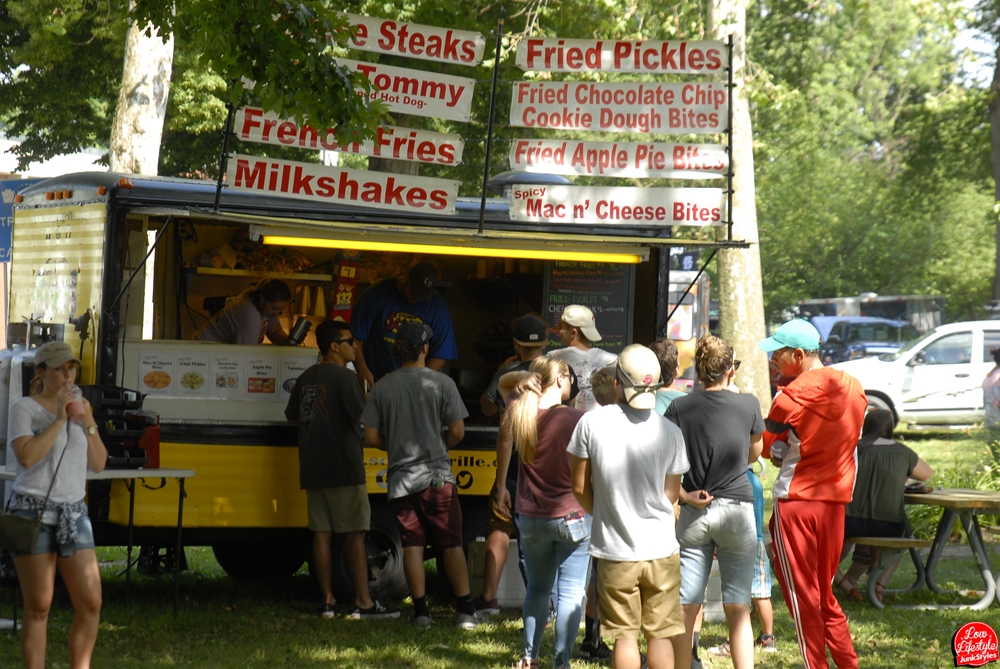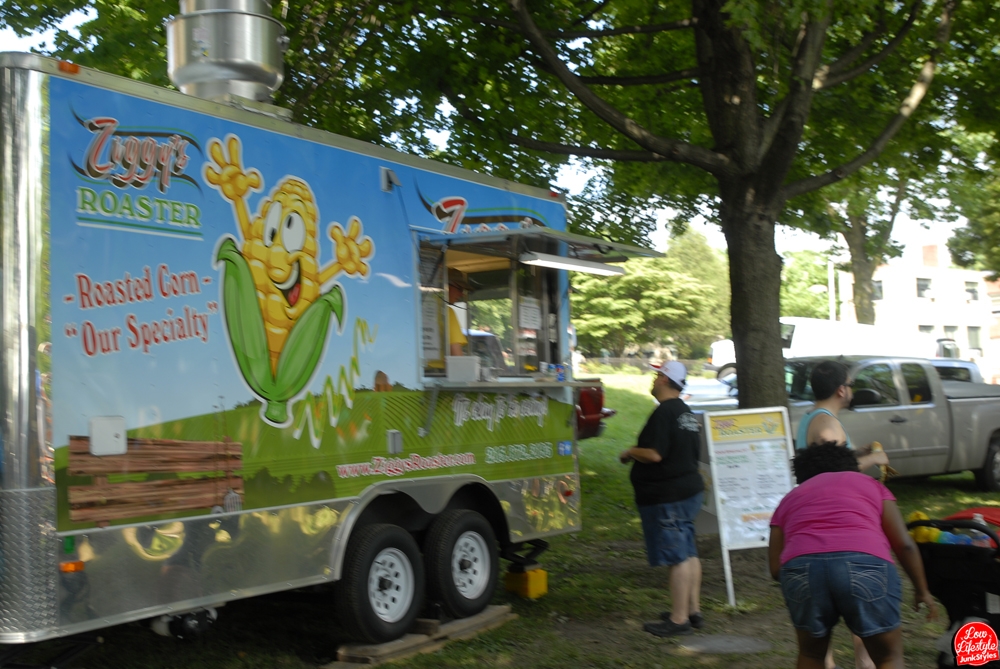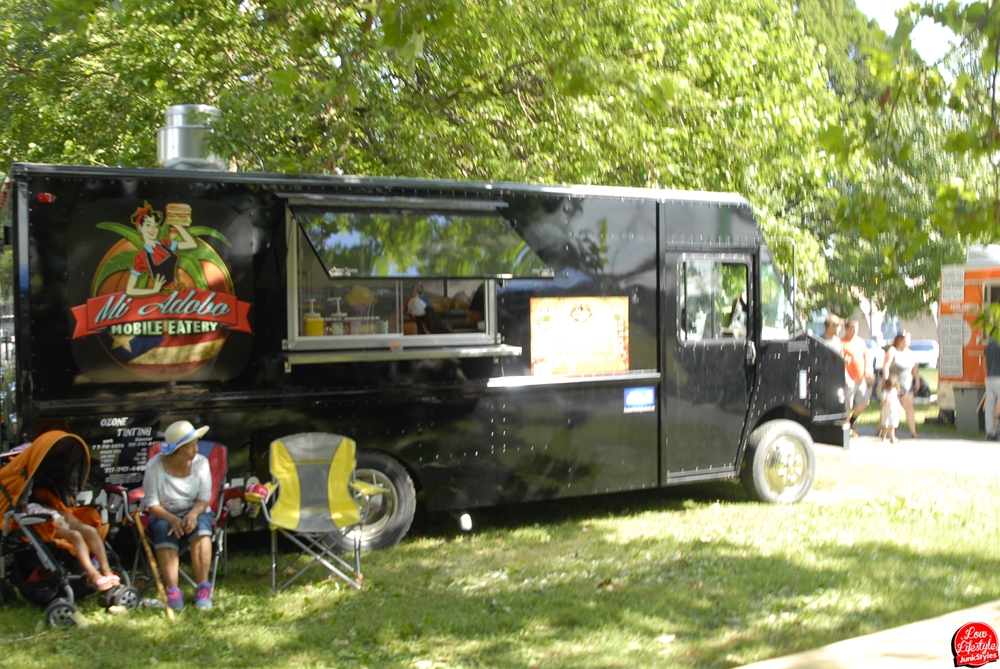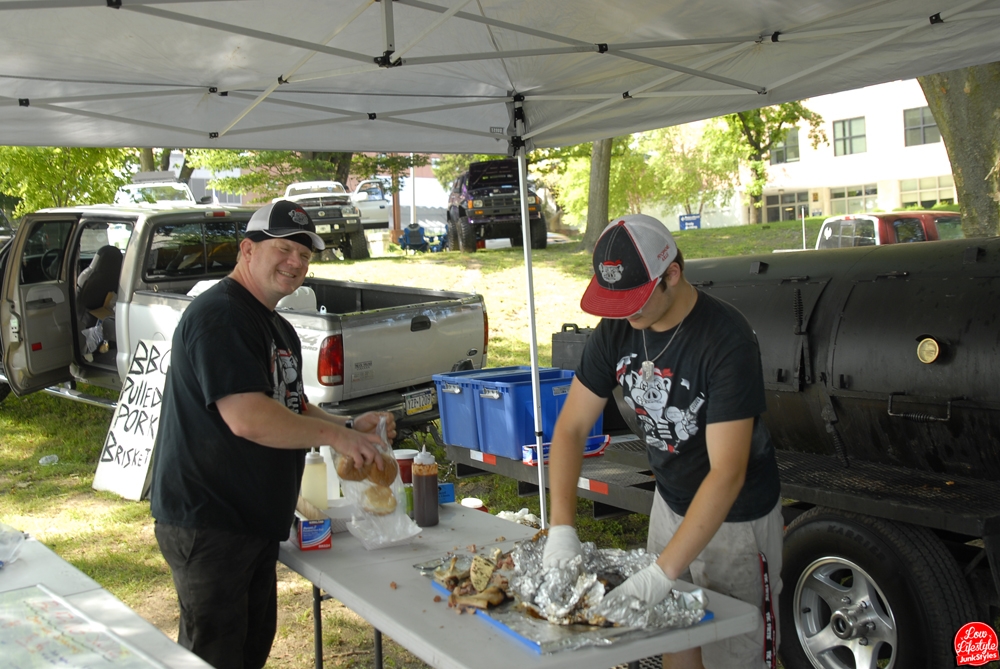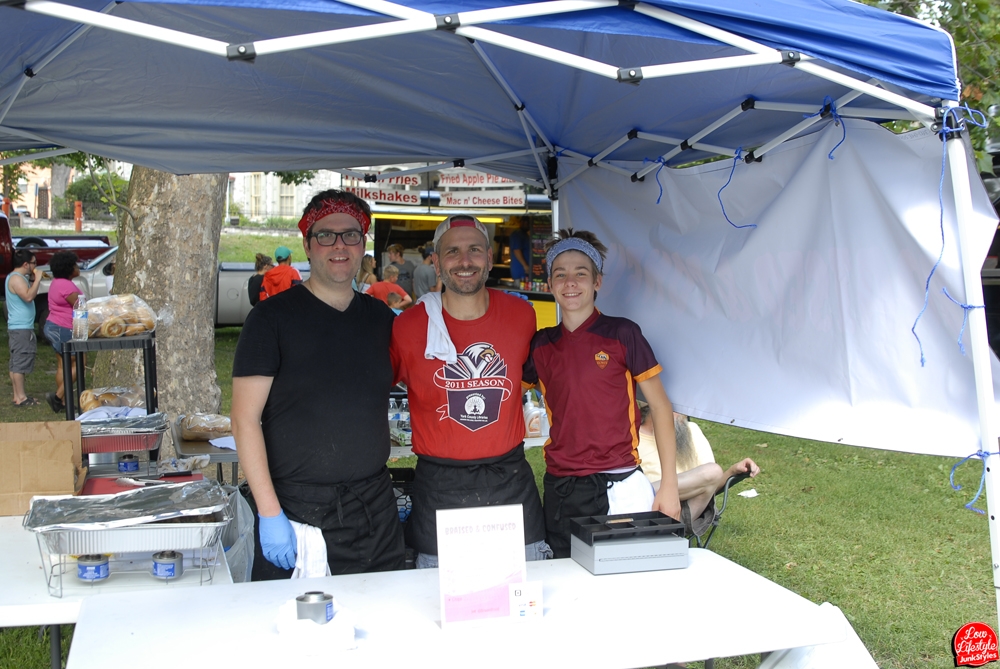 This year we also collaborated with our friends at MVOco and BrainVessel to expand the event to include the first ever Artist Alley. We were able to showcase some cool local artists – varying from traditional art, street art, sneaker art, urbex photography, and car culture. Included within the showcase were live painting performances by Casey Hall – who painted a picture of our buddy Andrew Schrum's motorcycle to be featured in the artist's edition of an upcoming Bicycle Playing Cards deck, and Steven Michael Haas – who began creating a cool street art style mural on the side of the Popped Culture trailer. We were also able to showcase a local musical artist, as our friend Travy Lavelle performed live on the riverfront, while DJ Masterpeel and DJ Takeover held it down on the turntables from both the south and north ends of the park.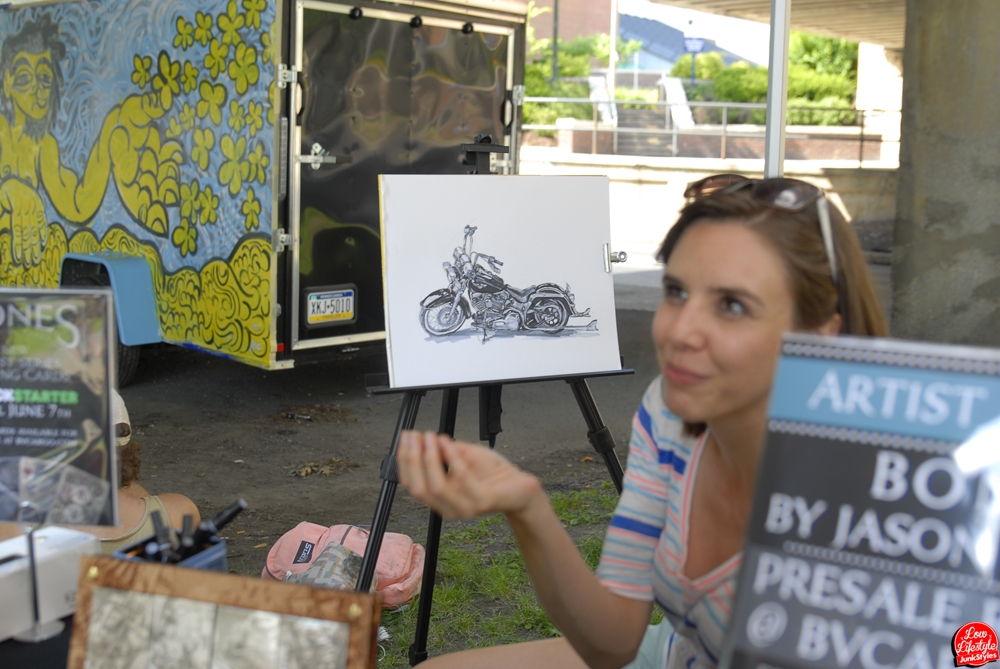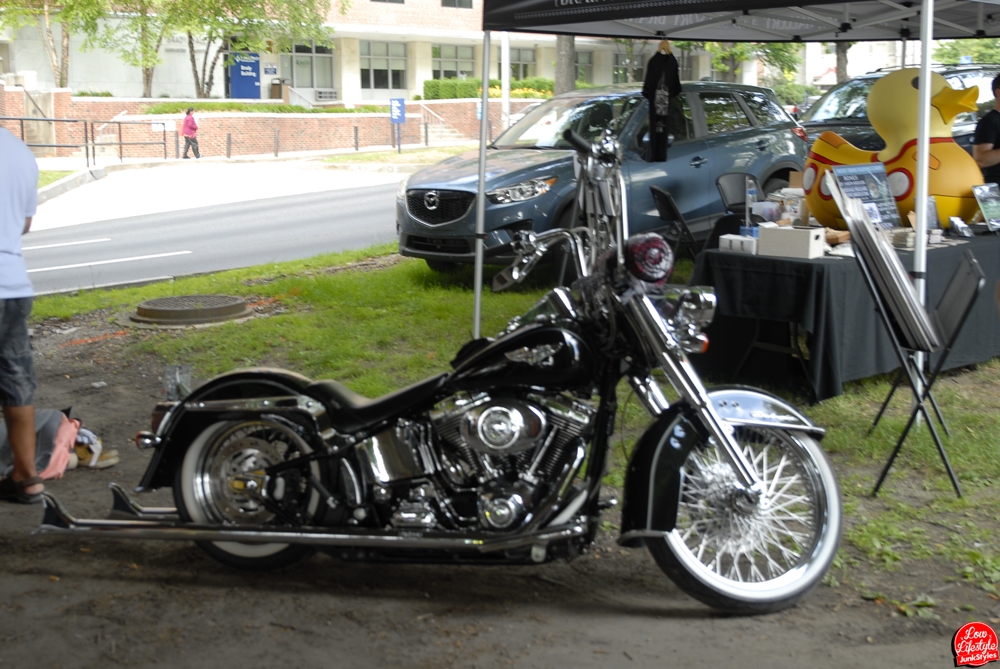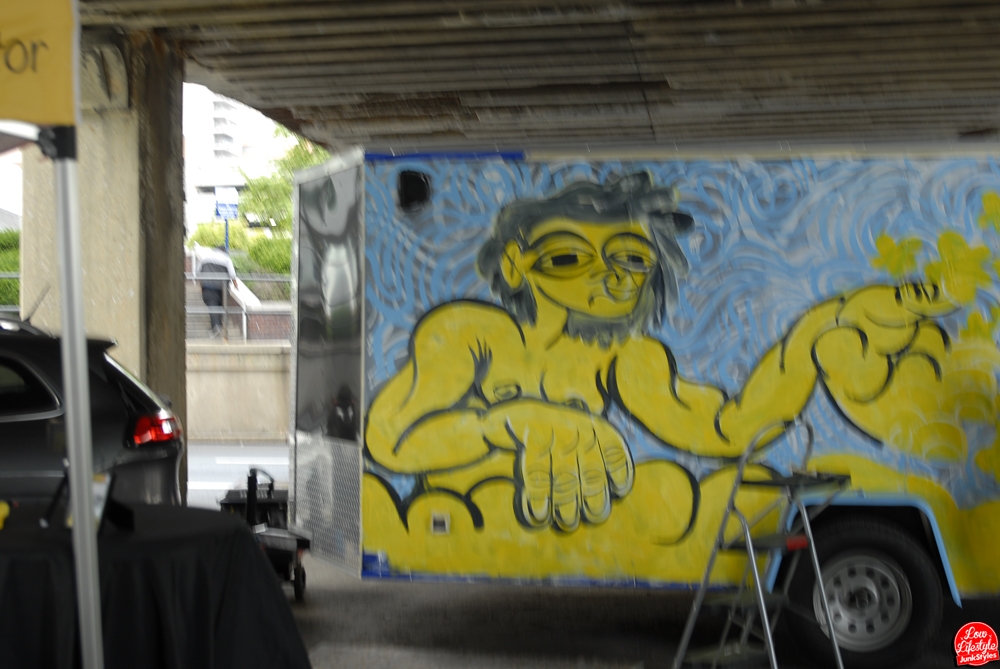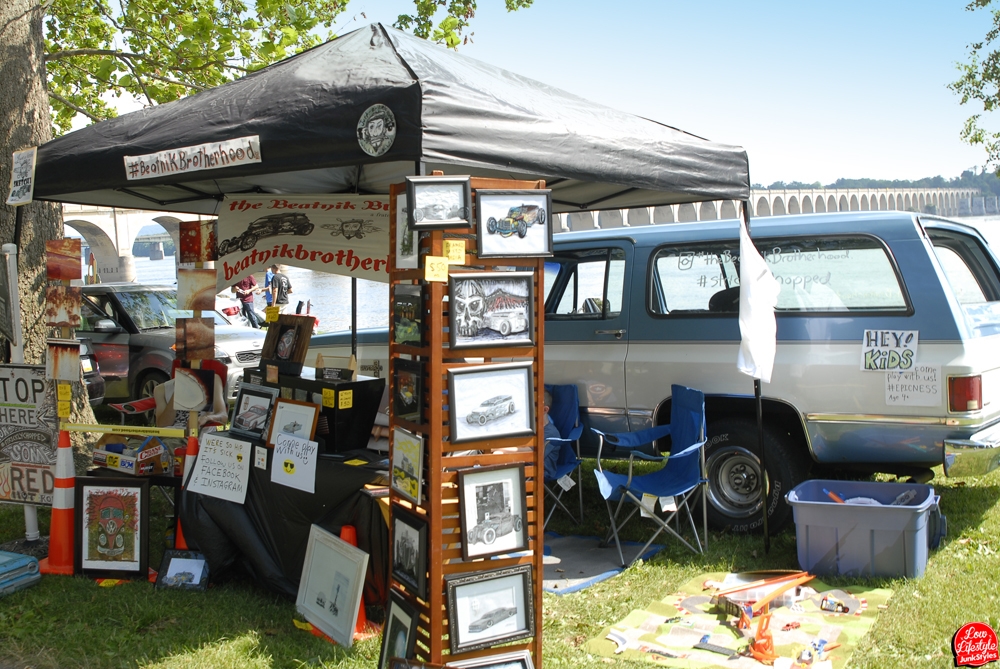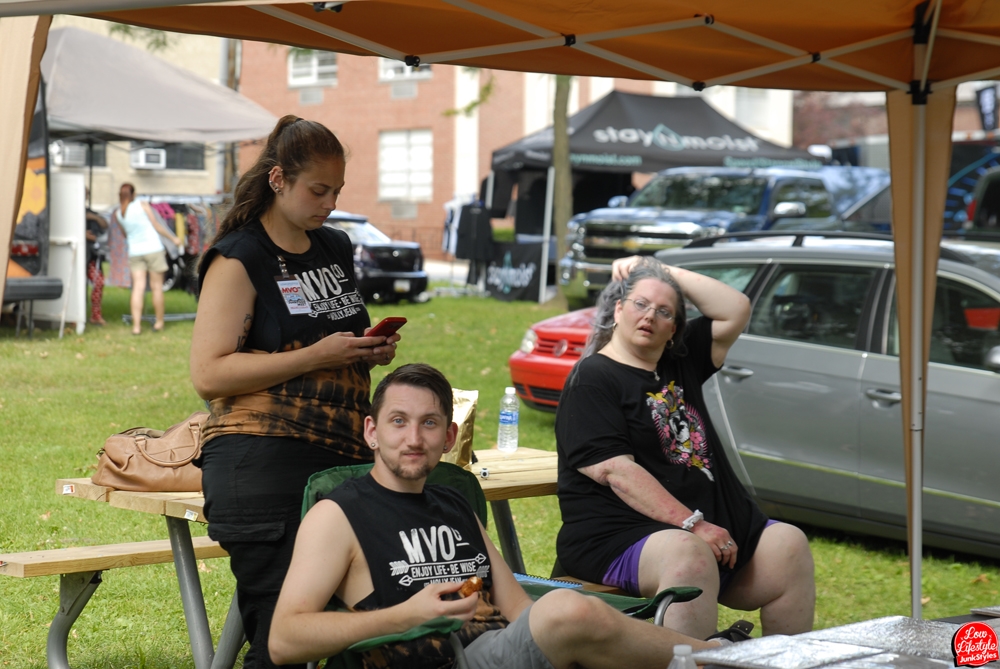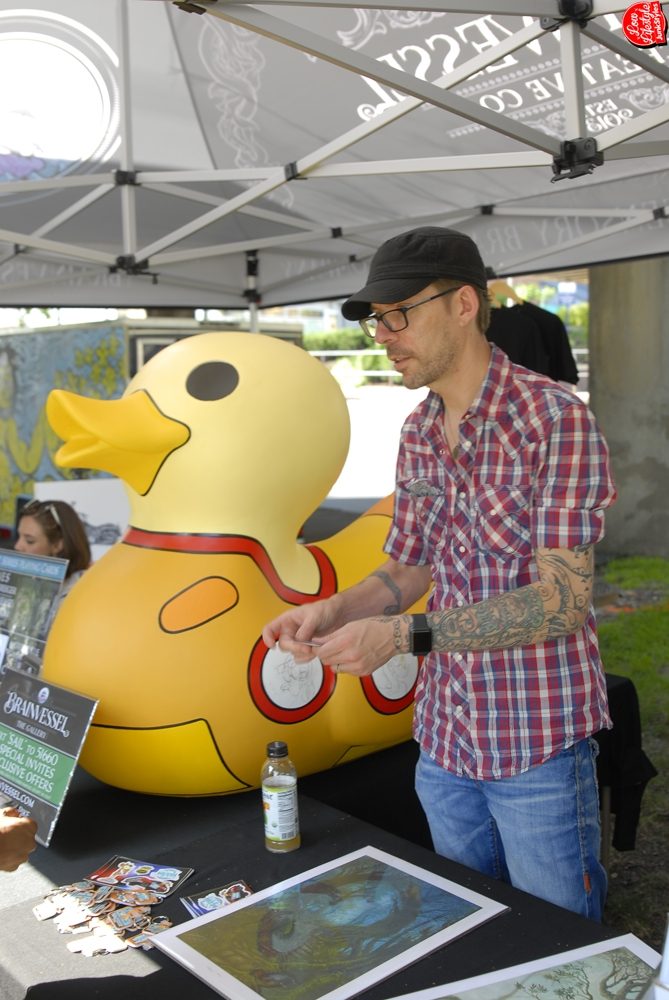 We always aim to provide unique awards for the top cars that come out. While the judging process is super laid back, we pride ourselves in giving away cool custom awards instead of plastic trophies. This time around we had some cool wooden Top 20 Awards cooked up by our friend John Ludwig JR or NightLazer up in NH. Billetworks built our "Best Of Awards", with a little powdercoating help from our long time homie Jason Diem of 4EverKustoms . We hope those of you that were lucky enough to go home with one enjoyed the event and the award!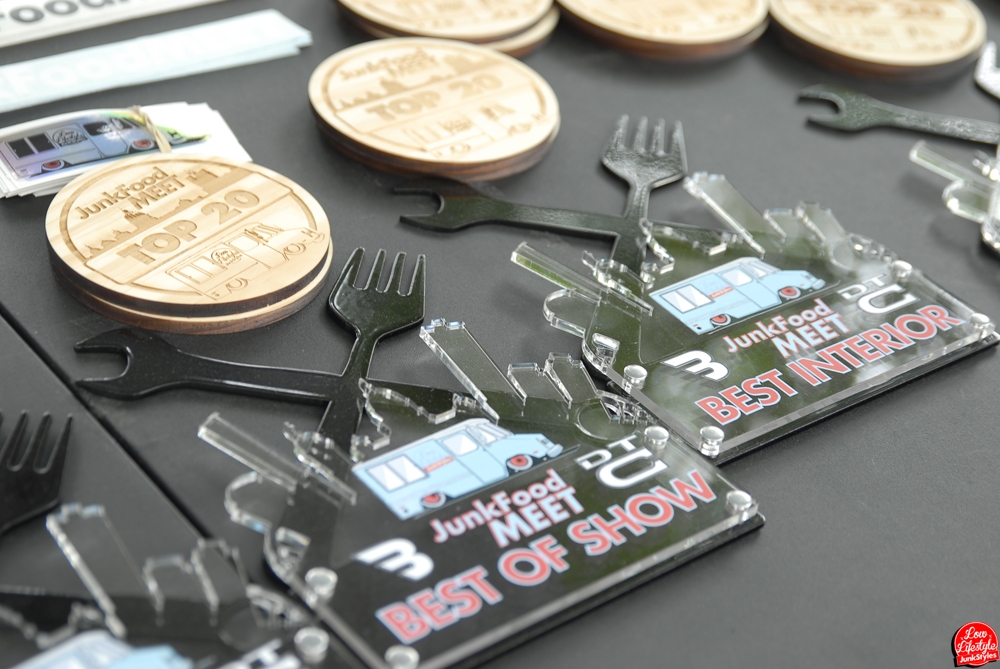 We were stoked about a surprise visit from Jaime Orr from Orchid Euro. He rescued this Golf Harlequin from a junkyard in California just 5 days earlier. After a 3500 mile journey cross country to home in PA – driving the junkyard Golf to be clear – he turned up in the old girl at our event to say hi and chat with fellow enthusiasts.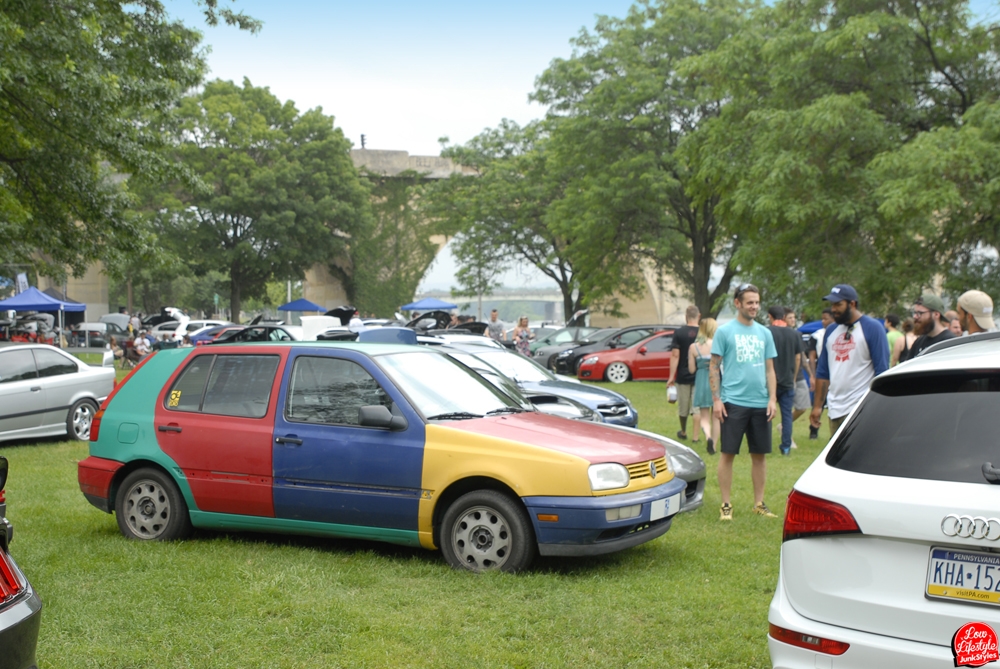 That's what The JunkFoodMeet is all about. Good vibes and having fun with friends.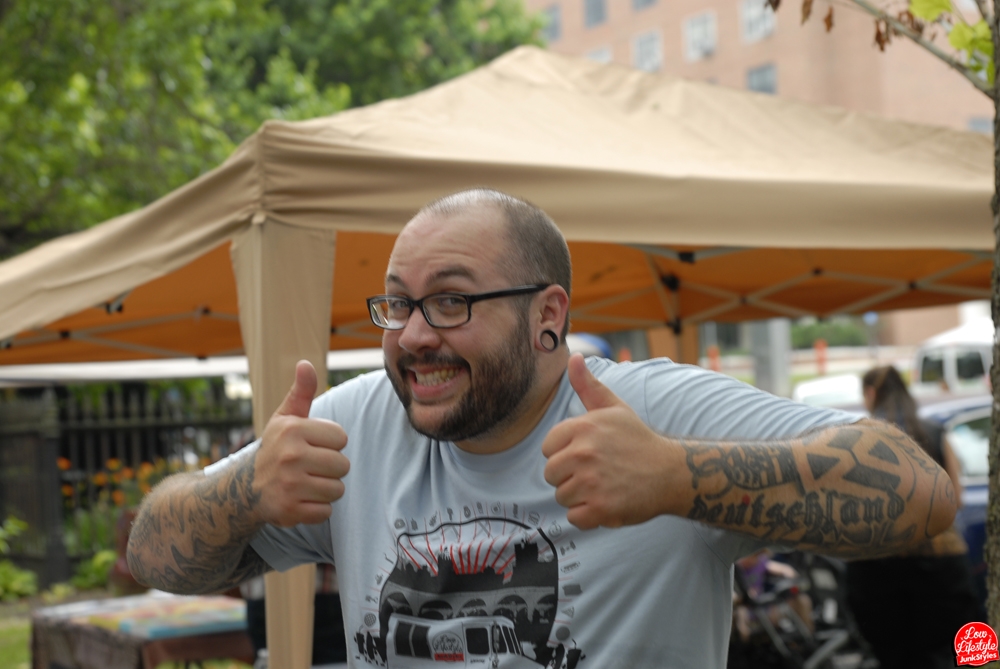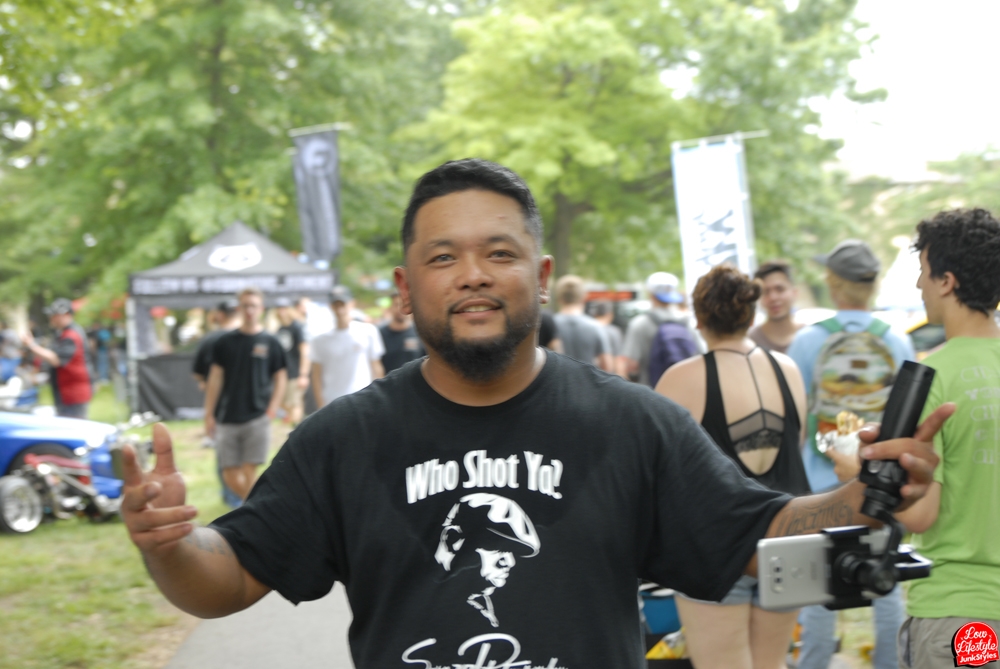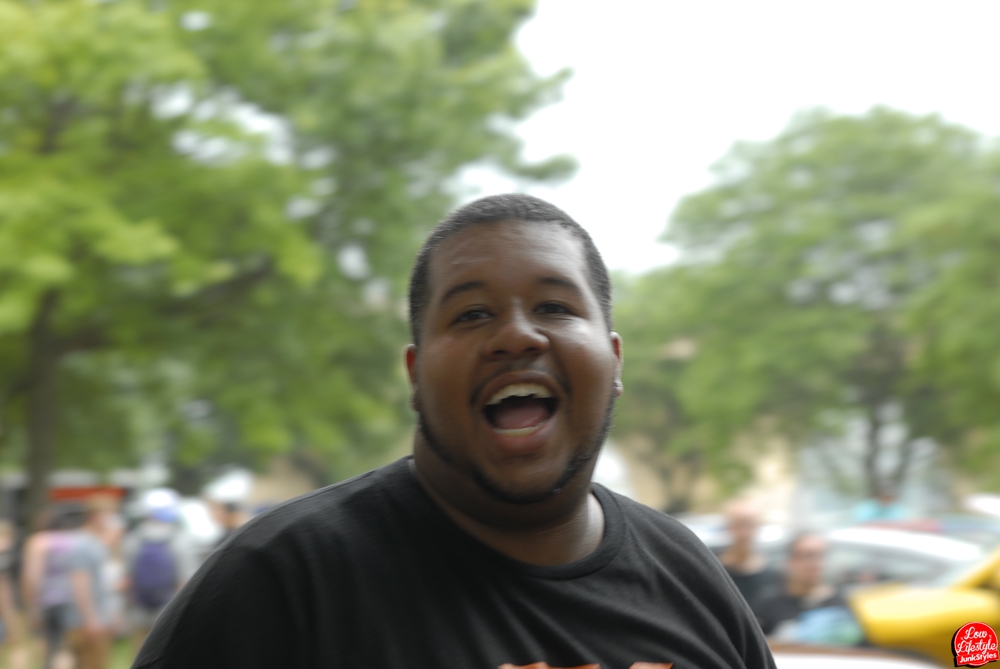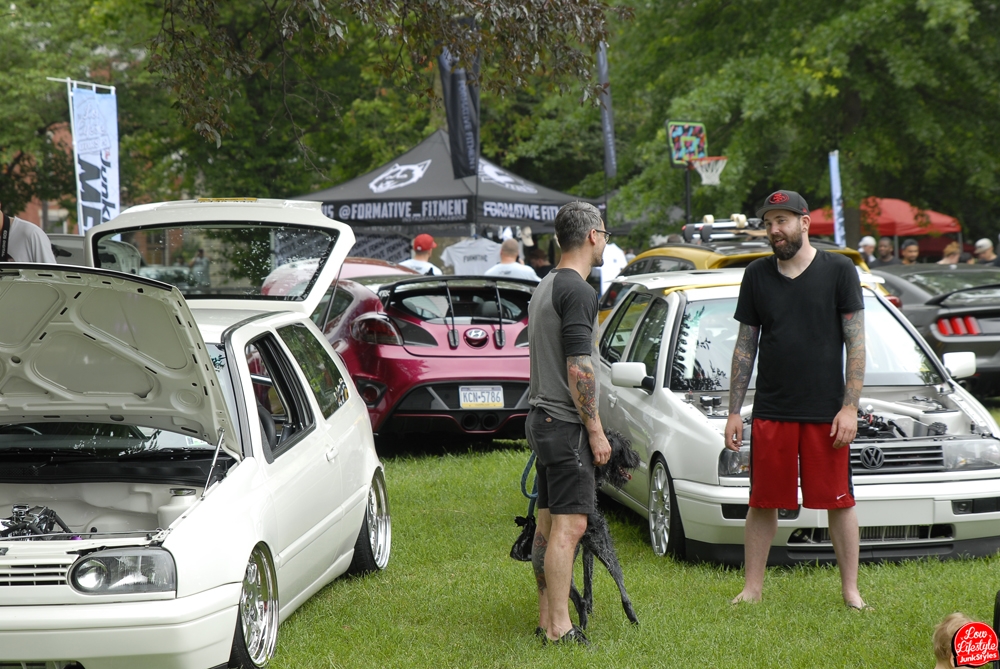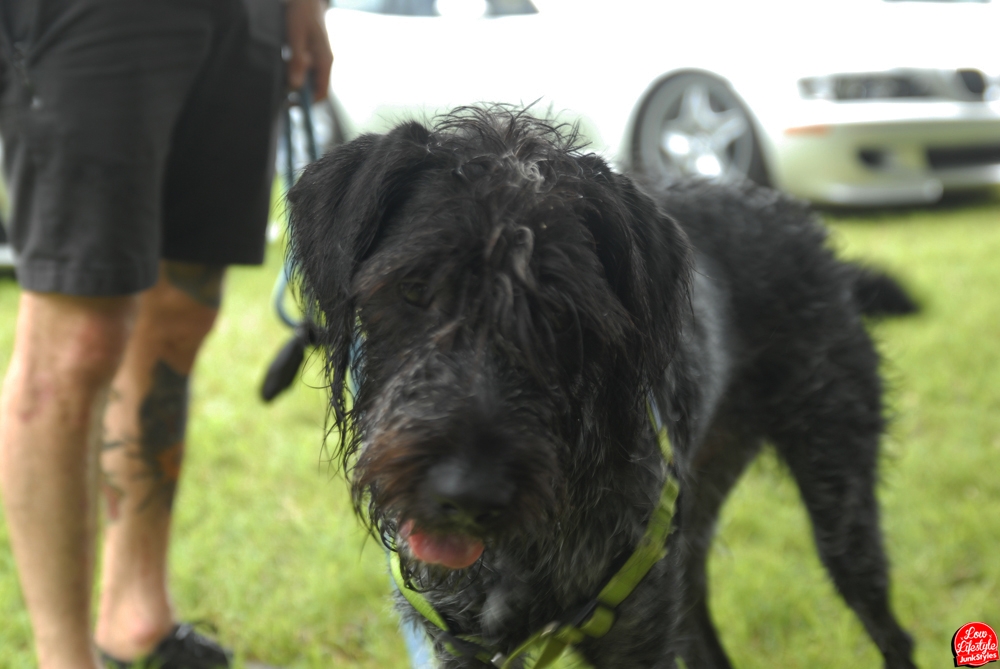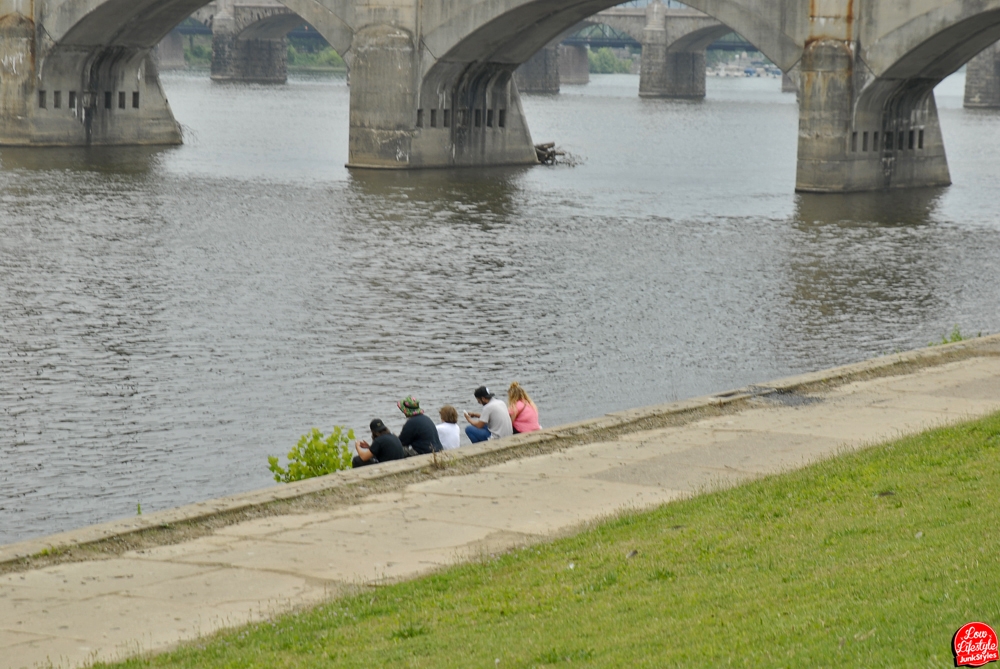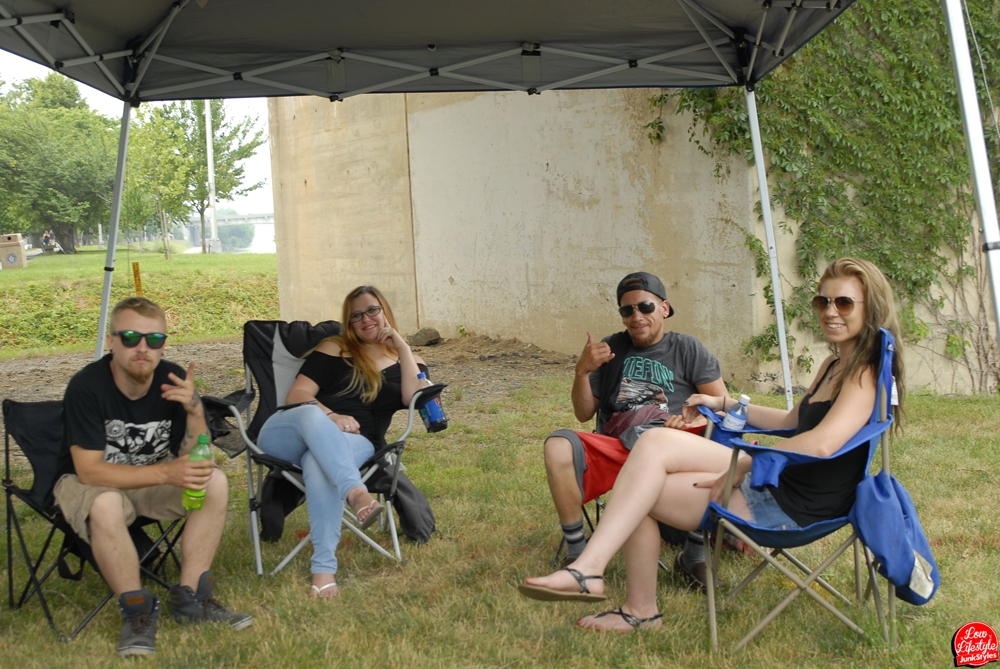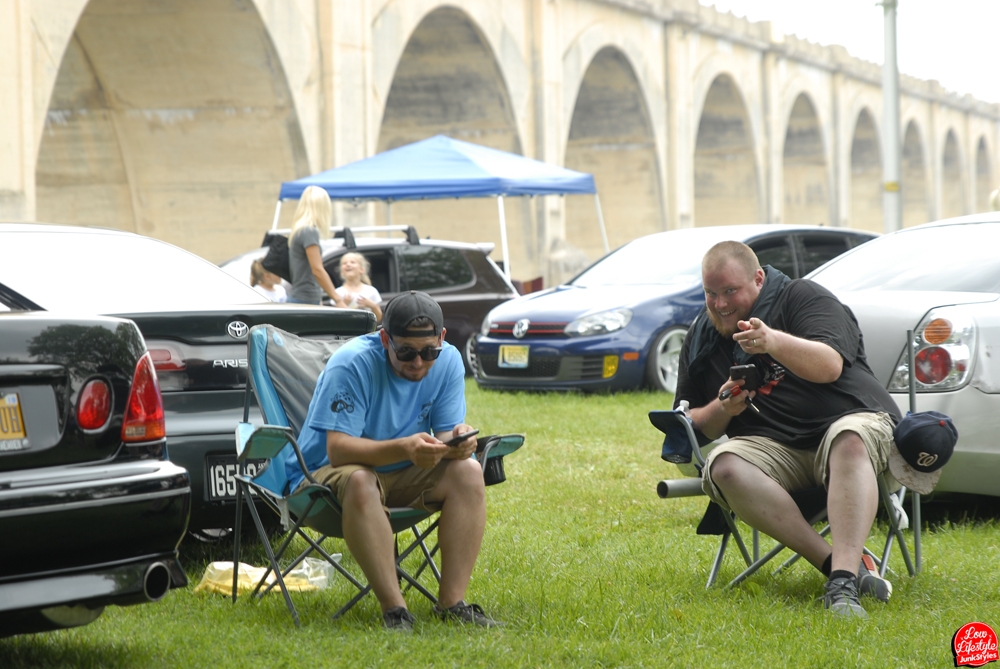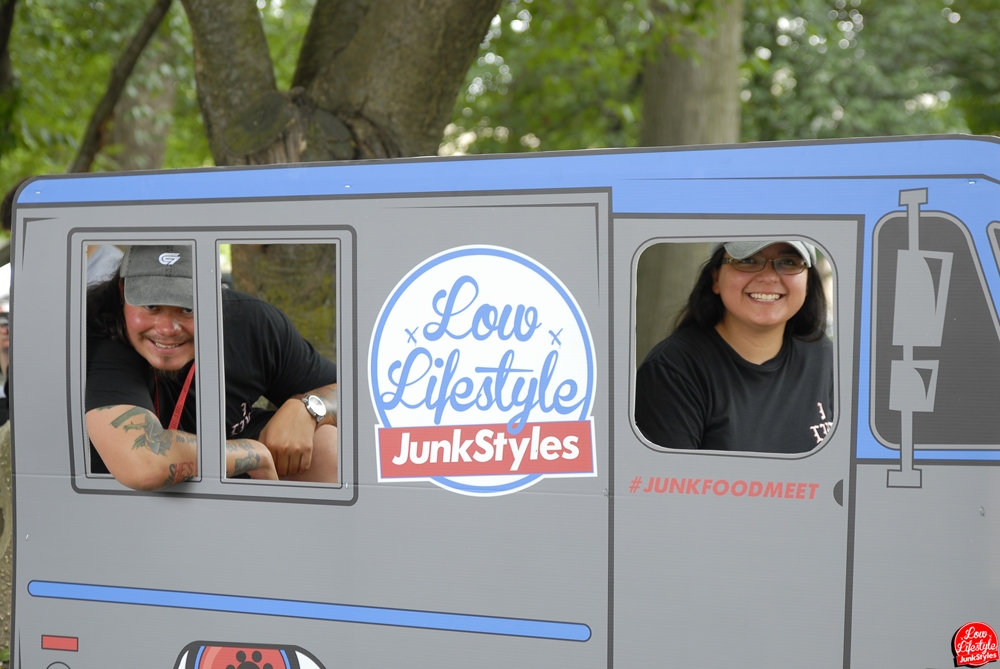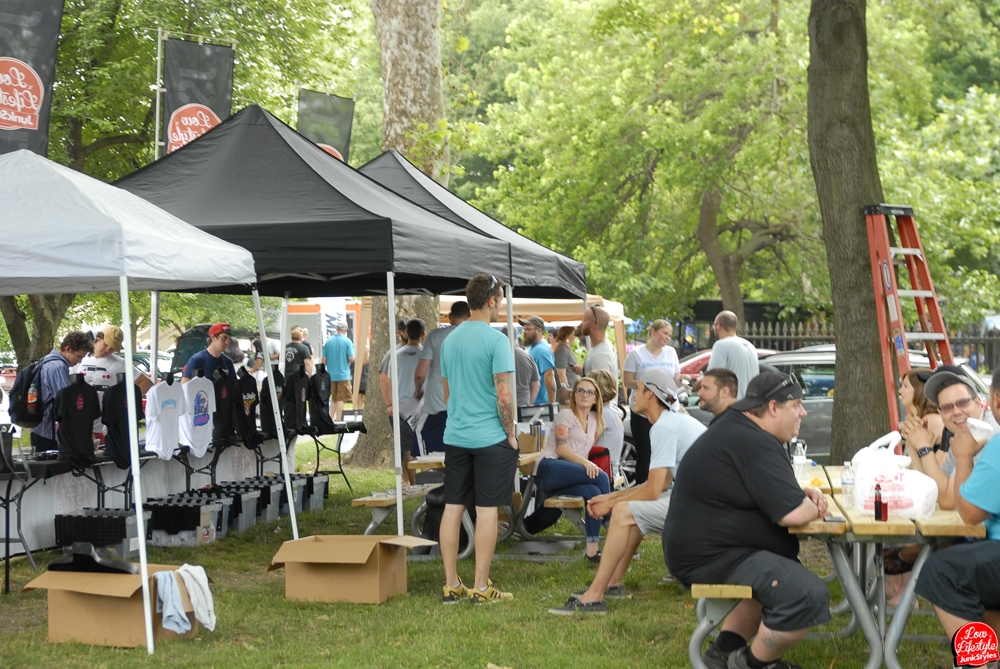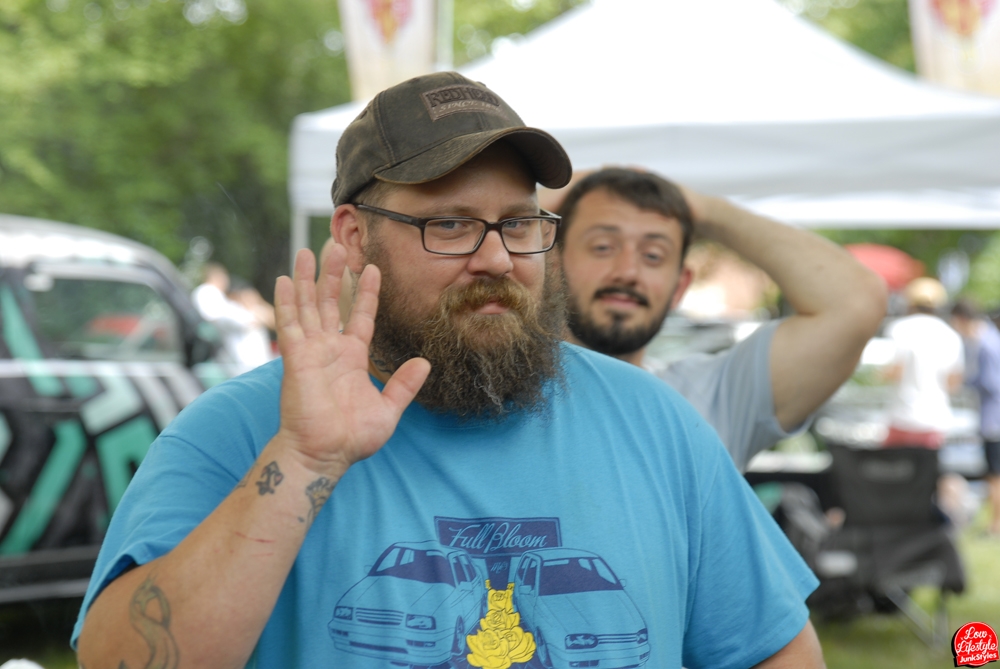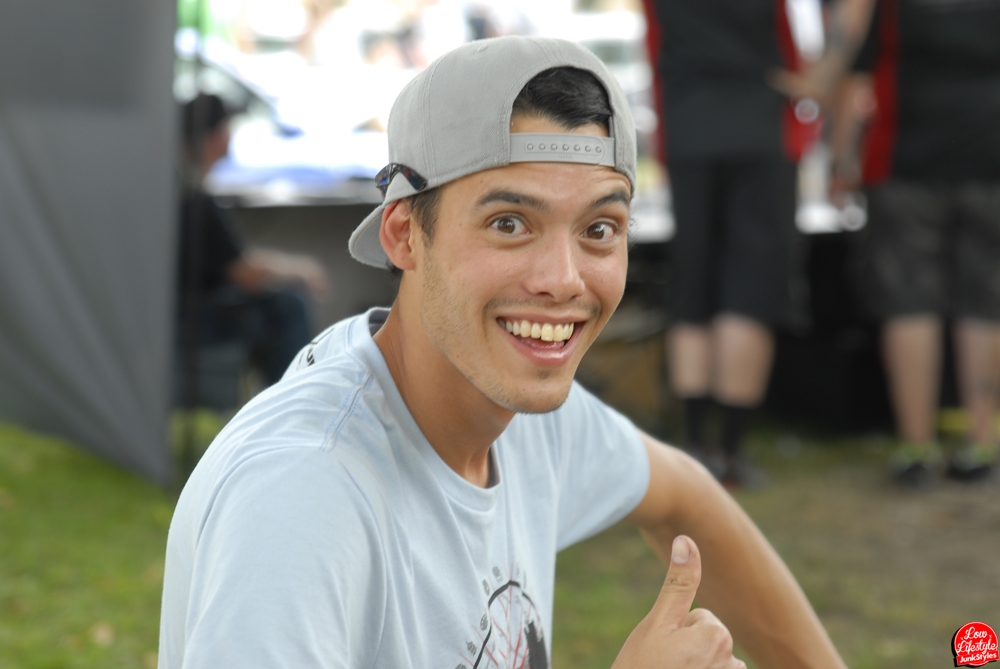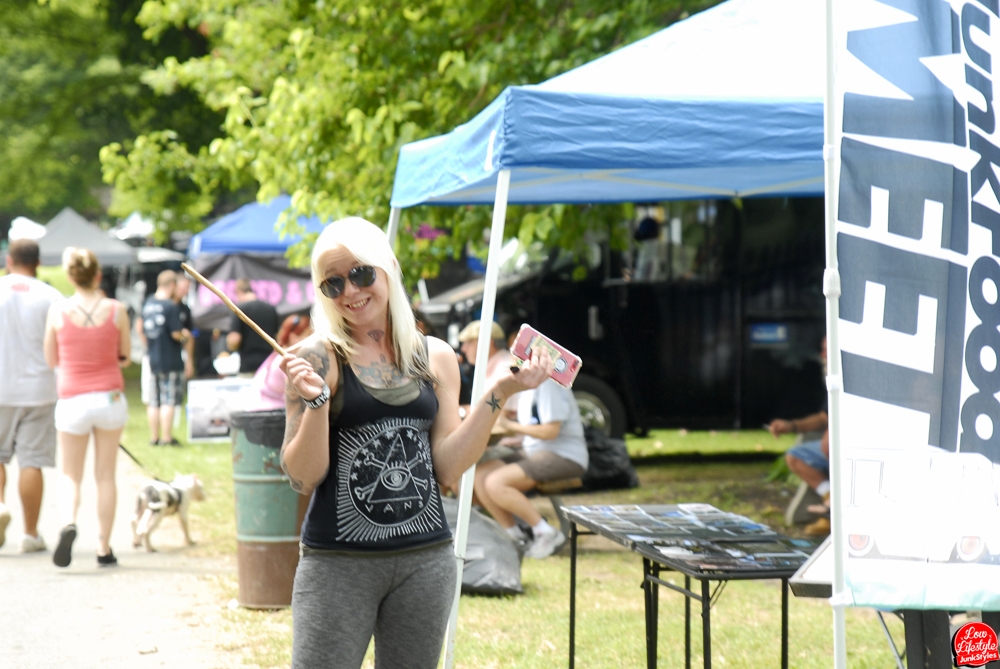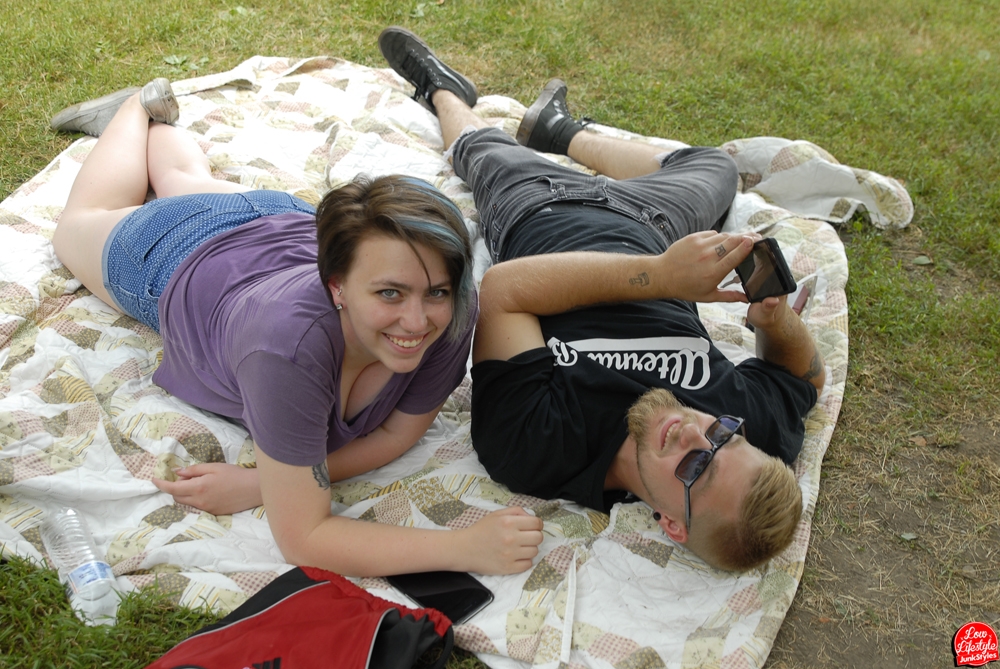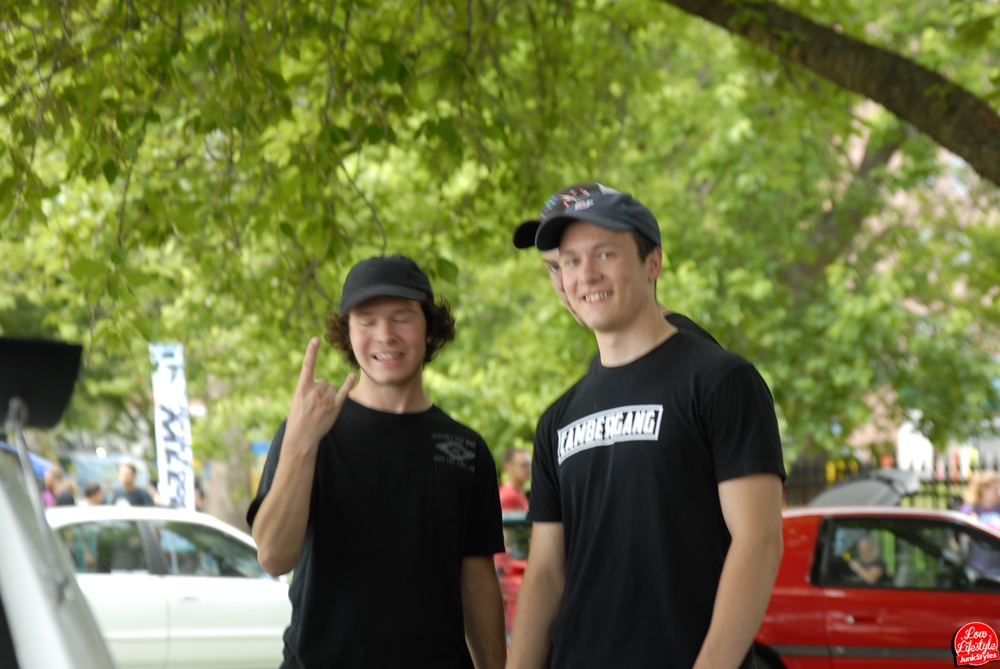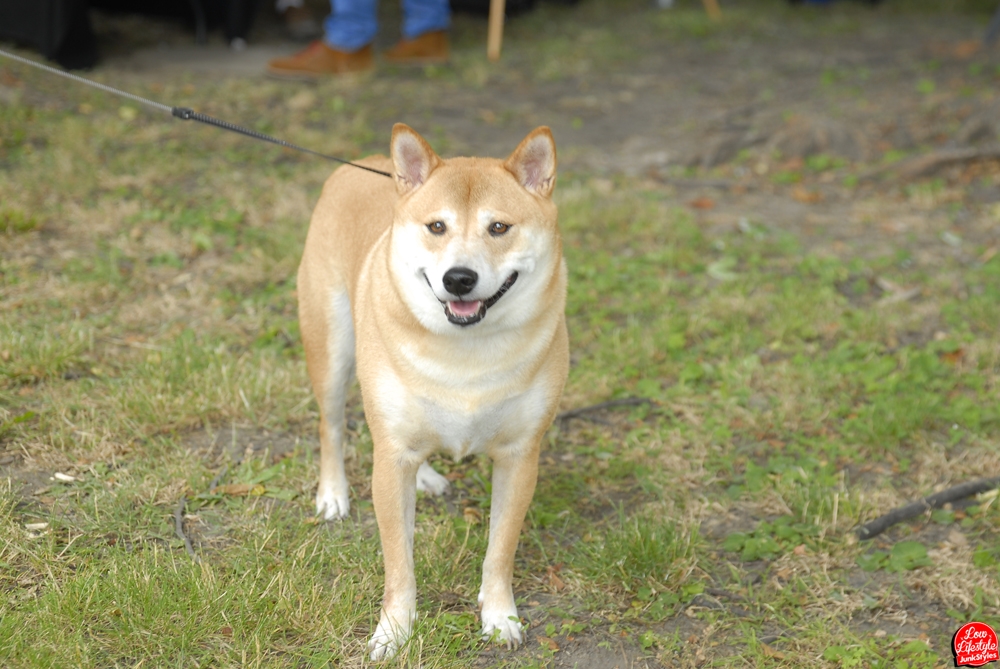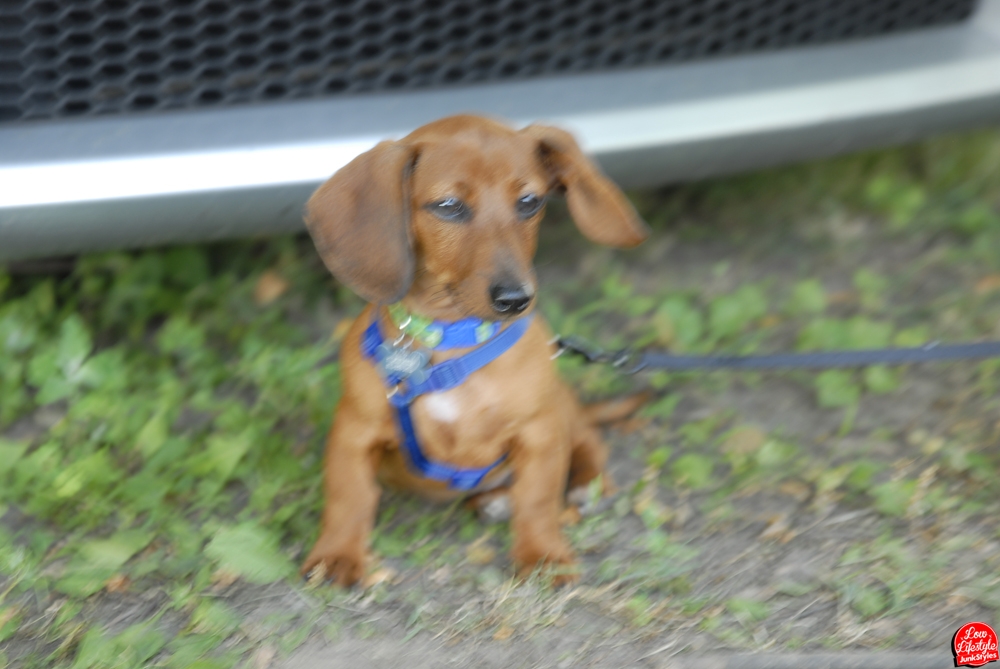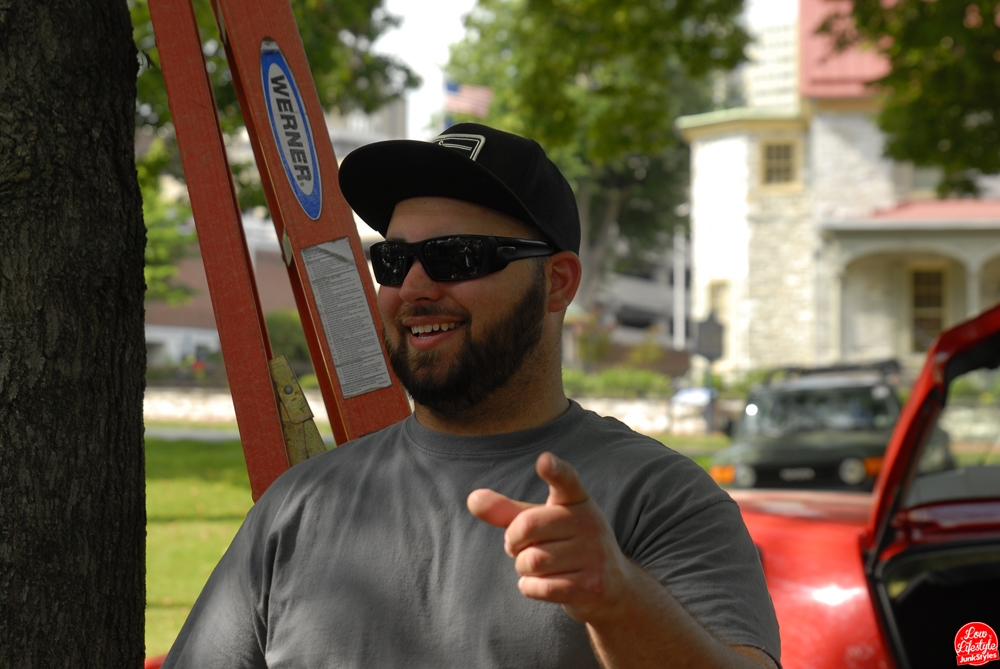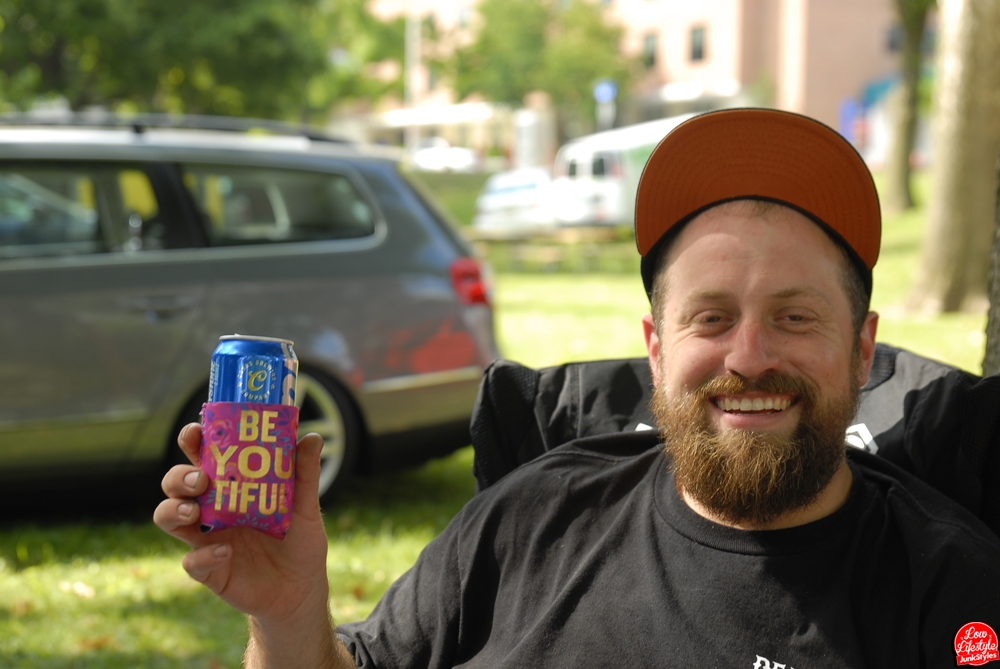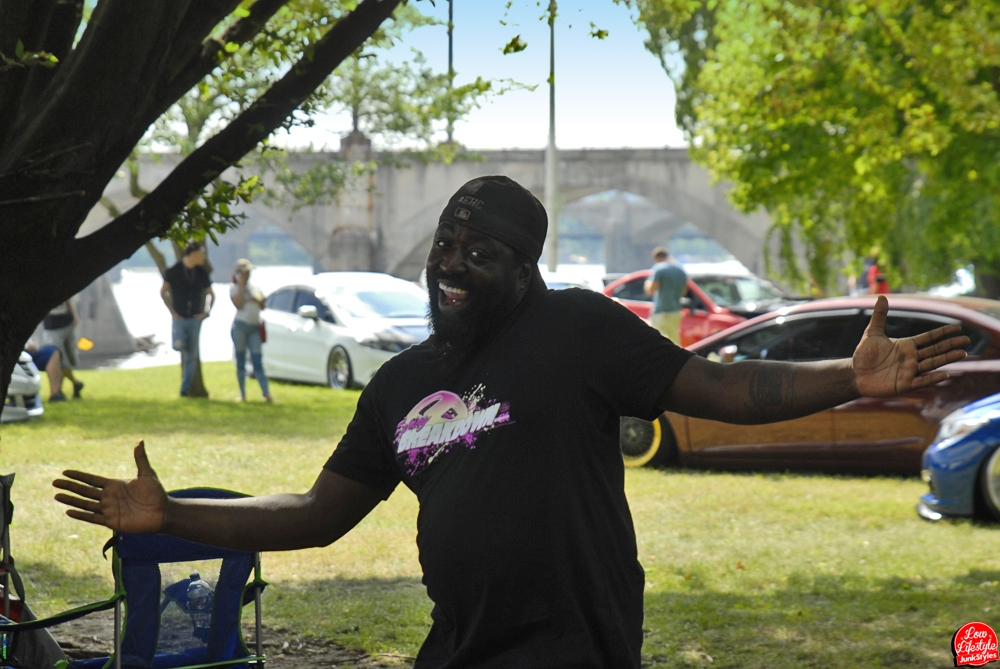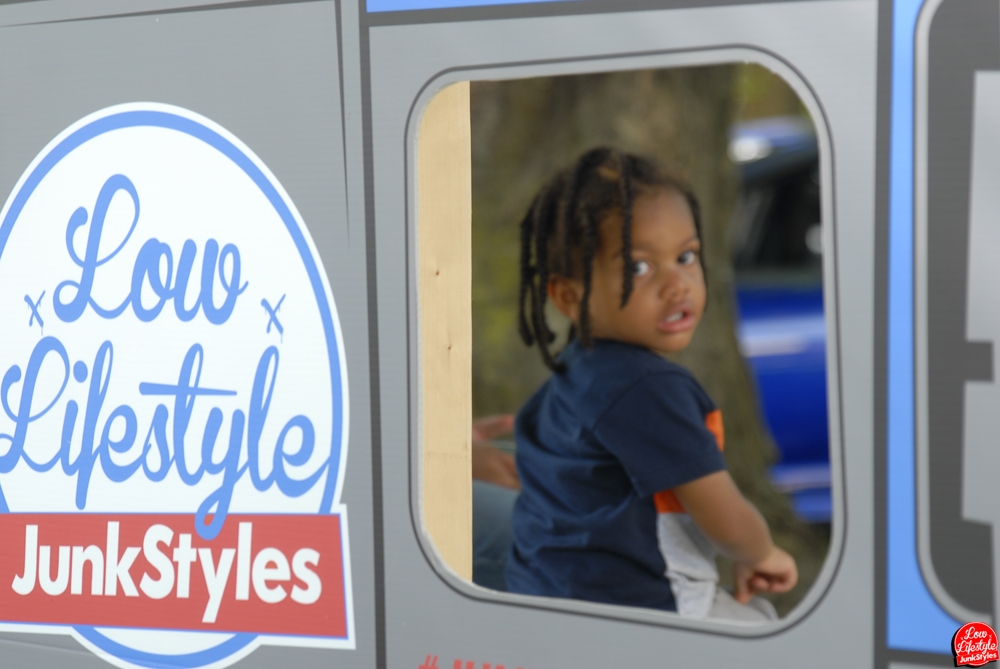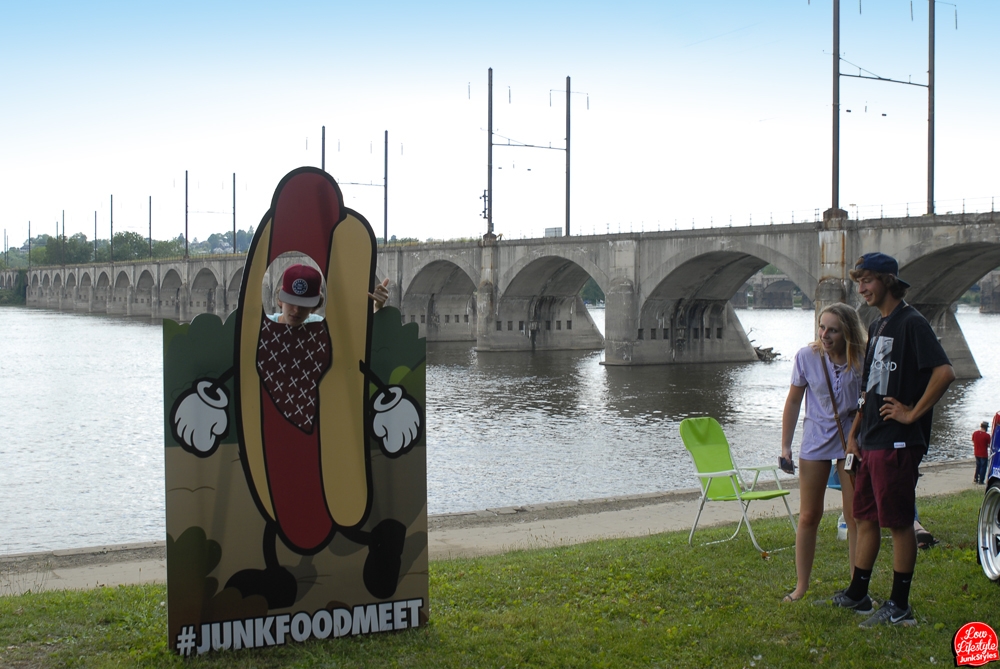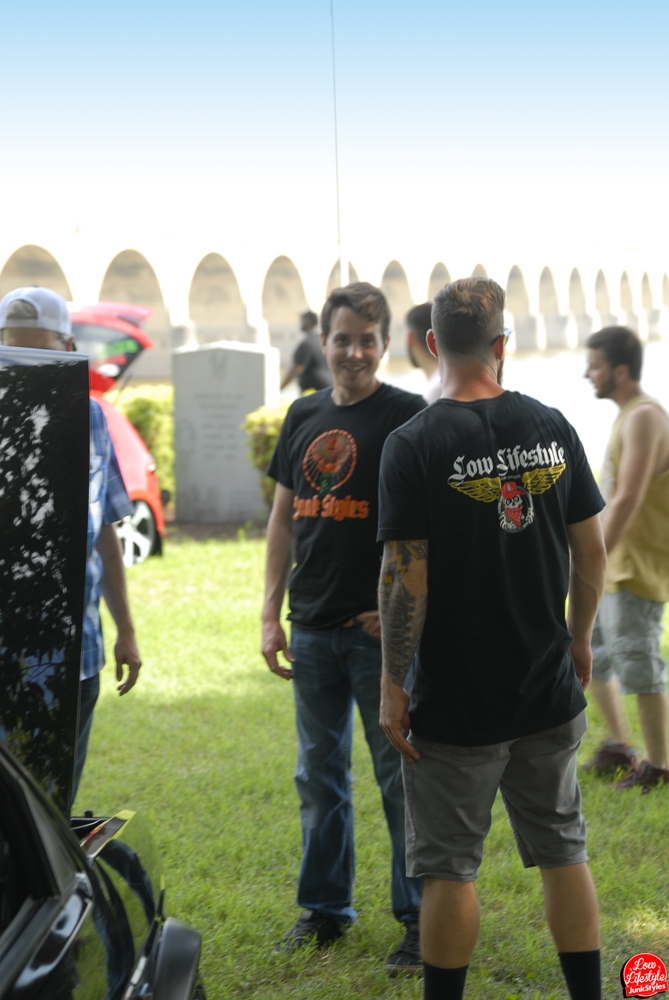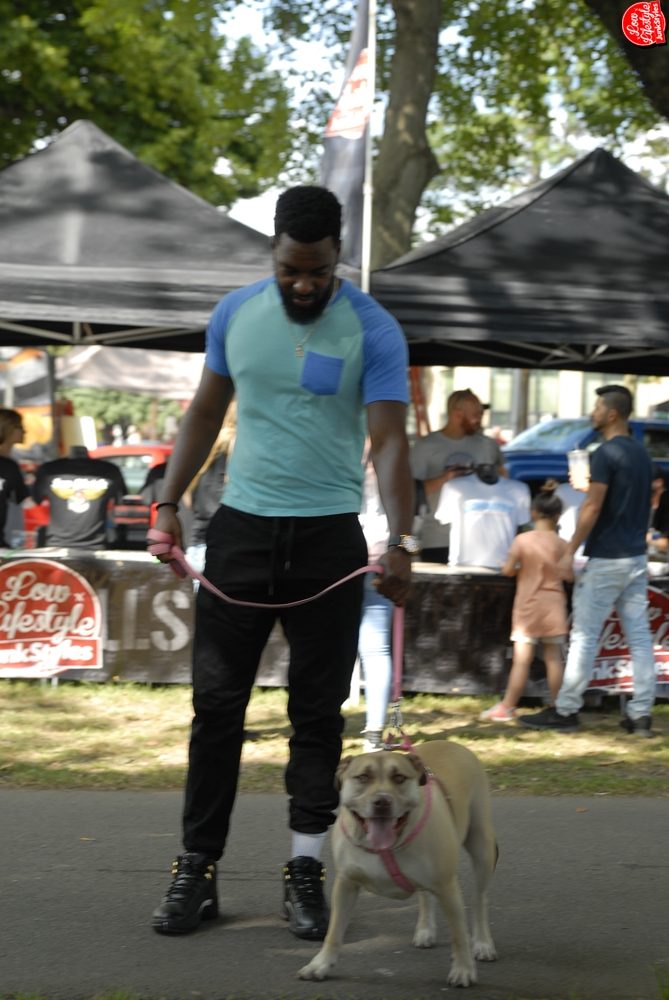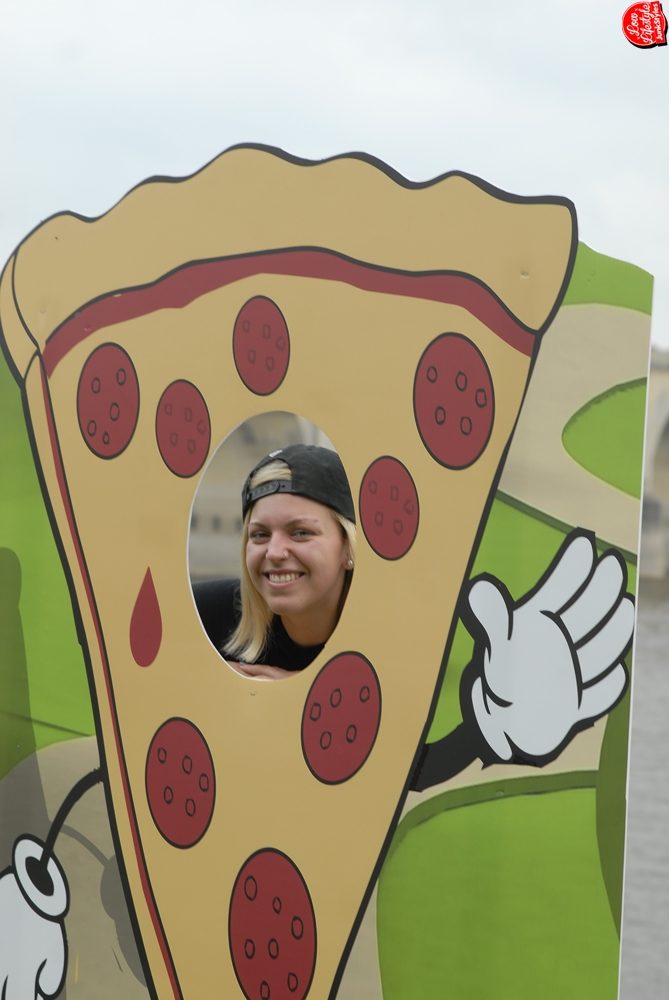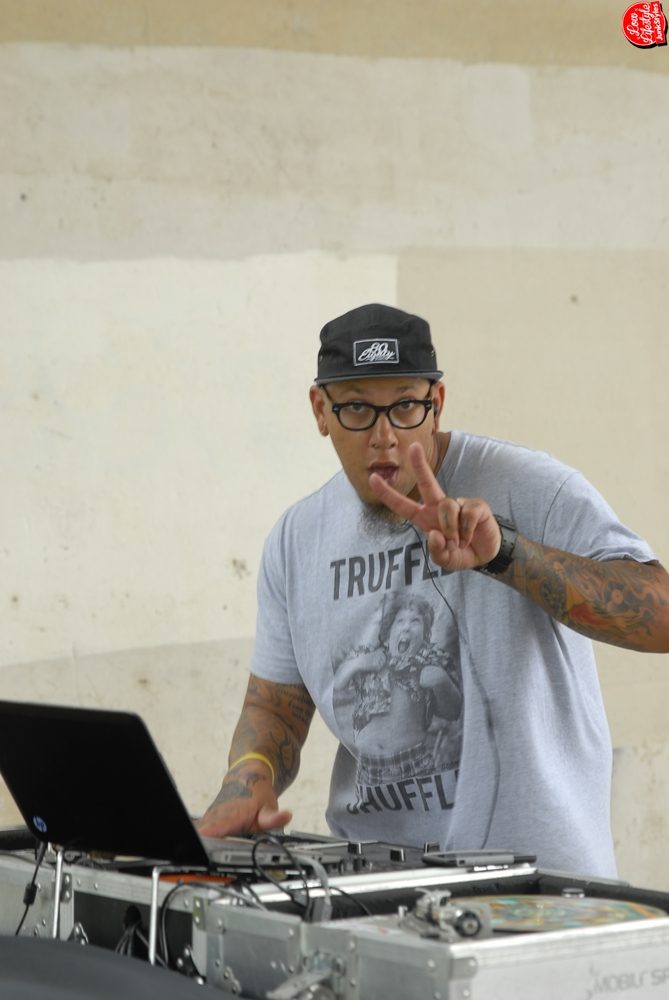 We had such a blast at The JunkFoodMeet Harrisburg on the riverfront, that we're planning to do it all over again at a different venue in the region this fall. We'll be setting up shop for a second helping of The JunkFoodMeet at Lititz Springs Park in Lititz, PA on Sunday, September 24, 2017. Stay Hungry! We hope to see you there. In the meantime, enjoy the full set of photos from our main dude, Nick Becker. Cheers!