Becker does the Euro Showfield – Last year we made the decision and big step that we were going to take over an iconic venue in our region and put on our own grassroots style event. For nearly twenty years we had attended Volkswagen shows at the Fire Company grounds in Campbelltown, PA. When we decided to team up with our buddies at CounterKultur to put our own twist on this new throwback event, it caught on big time. Last year was a bit of a learning curve for us as the show grounds were bombarded with traffic all morning until we ran out of space. After the show we took some notes, regrouped, came up with some new ideas and made the call to try to fit what had already become a huge event into the same venue in 2017. Mission accomplished. This year we drew well over 500 show cars – with an all euro showfield and an equally large showfield open to hard parkers of all makes and models. It takes a solid game plan to put on a grass roots event that stays true to the VW/Euro Culture but that is open to all makes and models, and thankfully our two crews combined together to form one hell of a great staff. And on this day, Nature shined upon us. All week long we looked at dreadful weather reports – at one time predicting 100% chance of rain and a high of 58 degrees. But by the time the event rolled around on Sunday, we had nothing but clear skies, sunlight and warmth!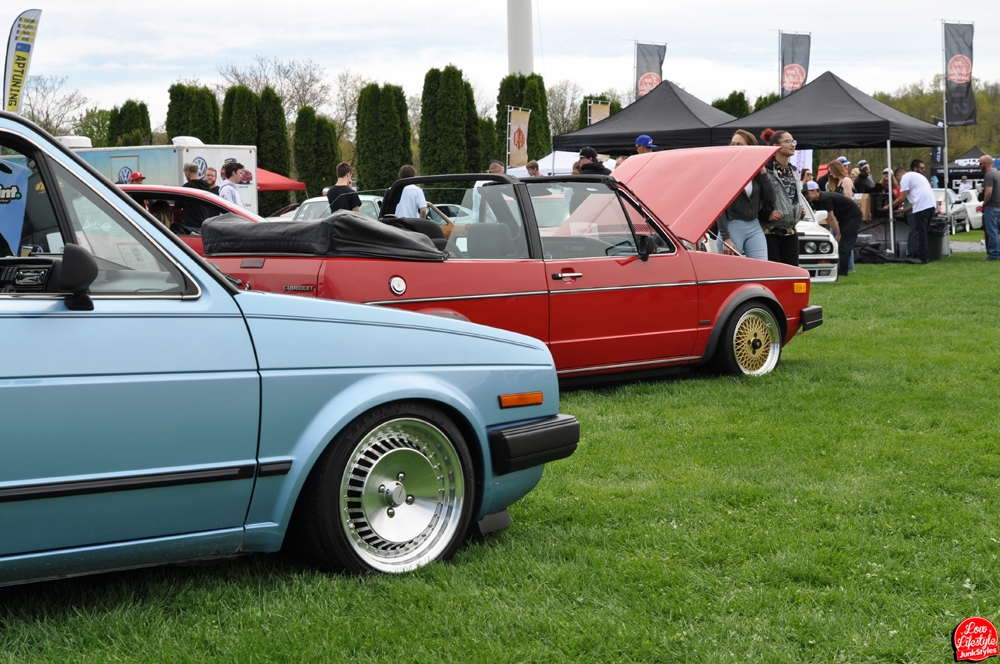 The main objective behind Spring Breakdown is simple. This is the chance for all of our east coast friends to get together in a laid back atmosphere and kick off the spring together. Some spent the winter rebuilding their cars. Some spent the winter hiding out and waiting for the good weather to come around again. Some were just waiting for the newest and freshest gear from their two favorite car culture brands. Whatever the case, we were more than happy to co-host. And our very own in-house photographer, Nick Becker, dusted off the camera to get some exciting coverage of our euro showfield and the vendor midway. (Part 2 will feature pics from the entire showfield, taken by our other other photographer, Josh AKA Freshy Entertainment). Nick likes to capture everything from cars to friends to friends' dogs.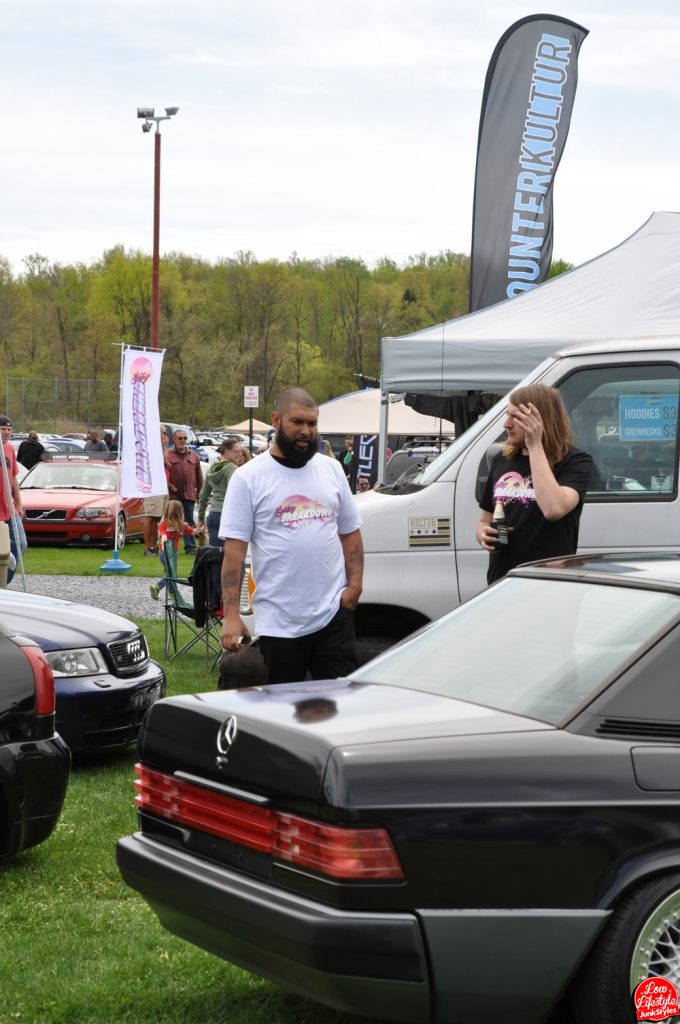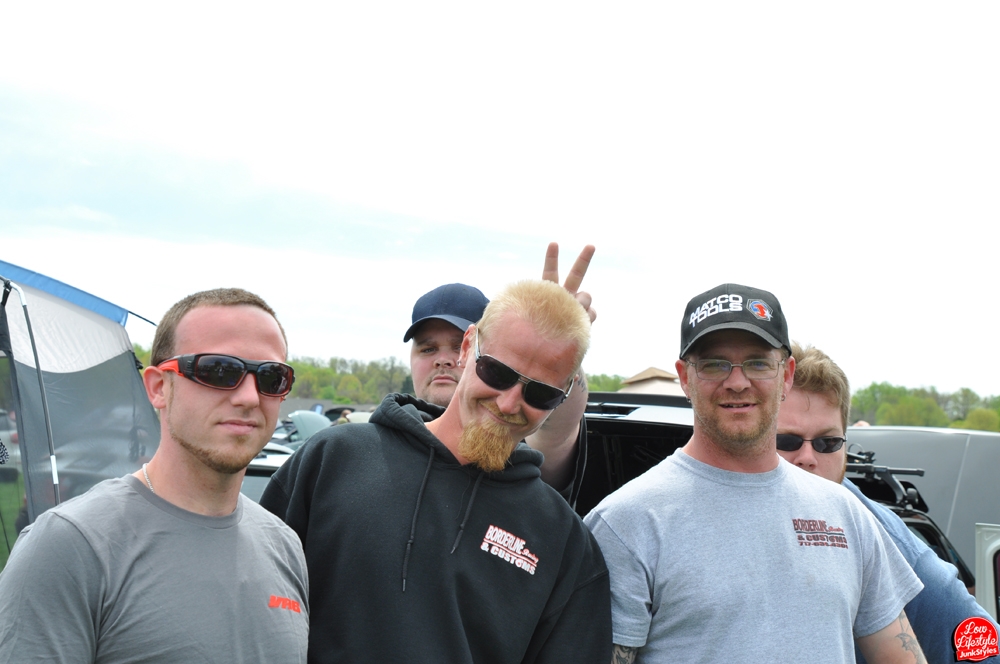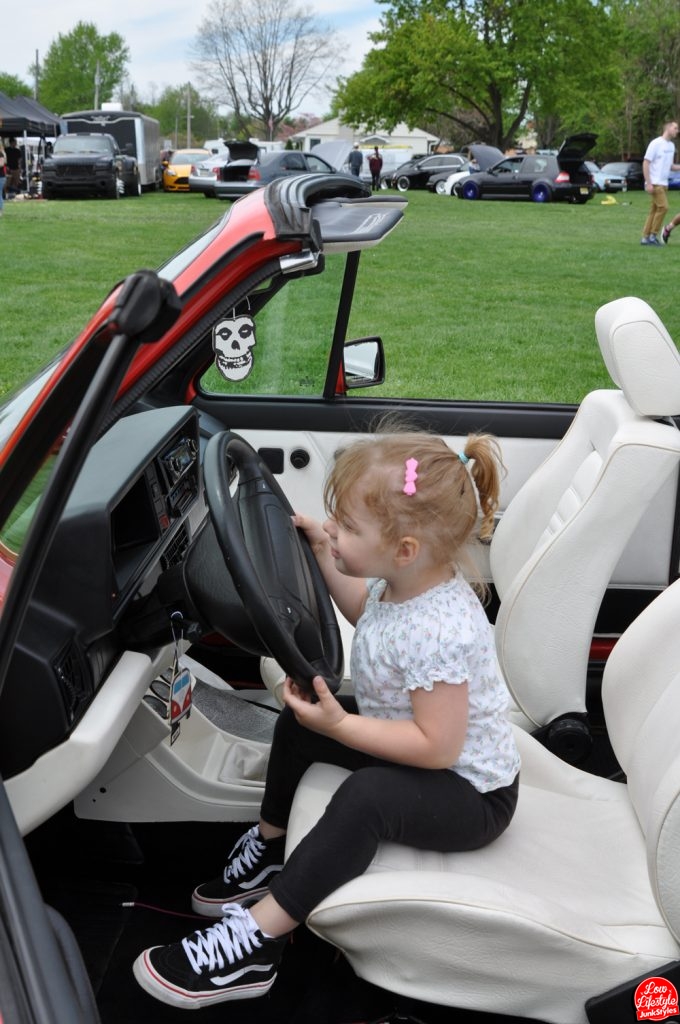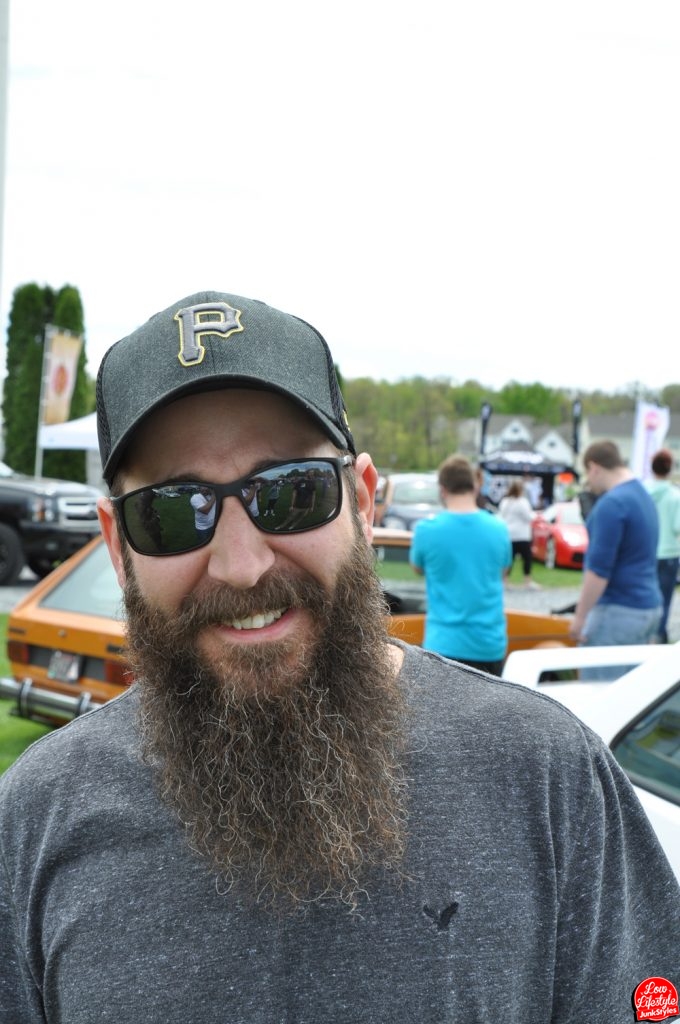 We love that we throw events that are laid back enough for the dogs to come out and hang with their friends too!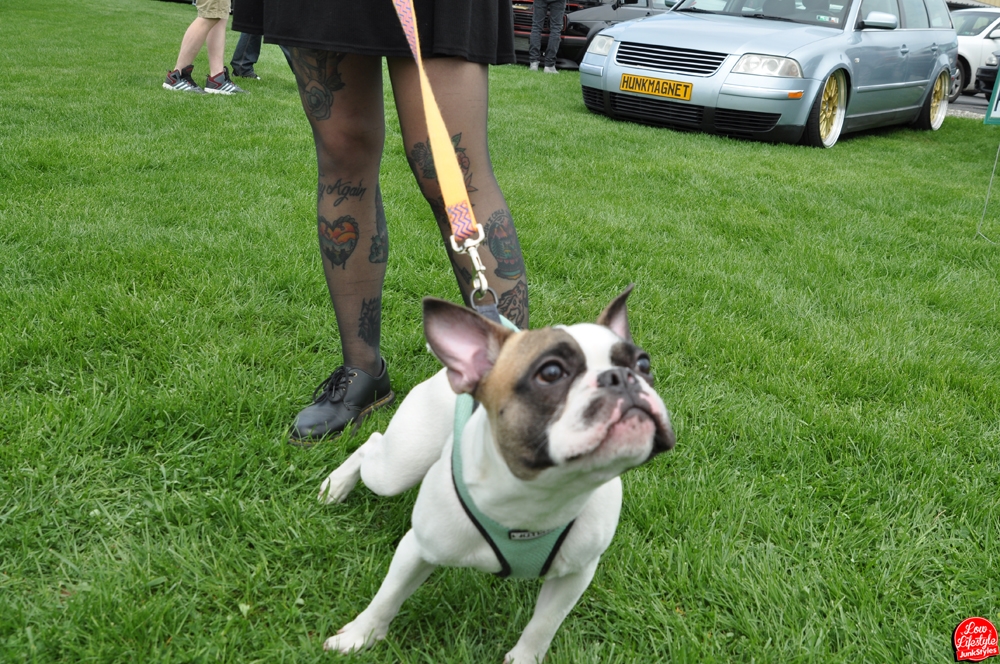 When the shot turns into perfect product placement: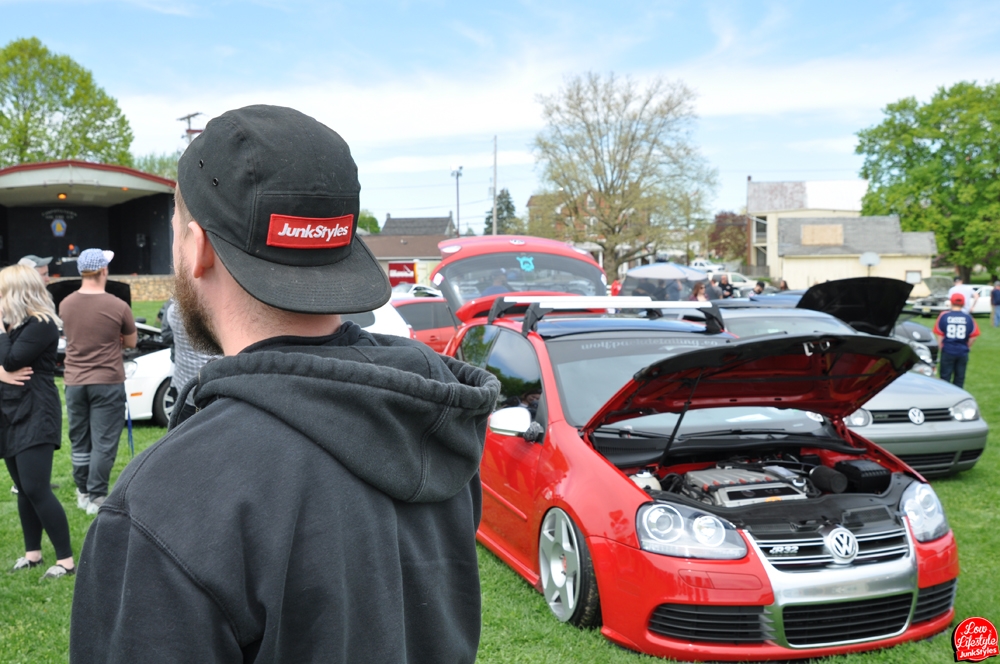 He even grabs pictures of himself sometimes:
This thing. Wow.
We had the guys from The Circuit Podcast out for the event. We love what they've got going on and we'll continue to support it. The local community can certainly benefit from the platform – and from a little dose of reality as well. Be sure to check them out! We placed them on the euro showfield so they could have a front row commentary seat to the action – but we let them slide on the whole "euro only" thing.
With the annual Porsche Club of America swap meet going on in nearby Hershey on Saturday, we were bound to get a good turnout from the Porsche crowd. And we are not complaining!
Vendor Midway is located right in the center of the event – bringing the euro showfield together with the "outcast" showfield. This year we were blessed to have some of the best businesses in both facets of the industry on hand.
As hosts to the event – our brand and CounterKultur get to post up front and center on the midway… and we're stoked that our booths were jam packed all day long! Thanks to all of our supporters and customers for always showing us love.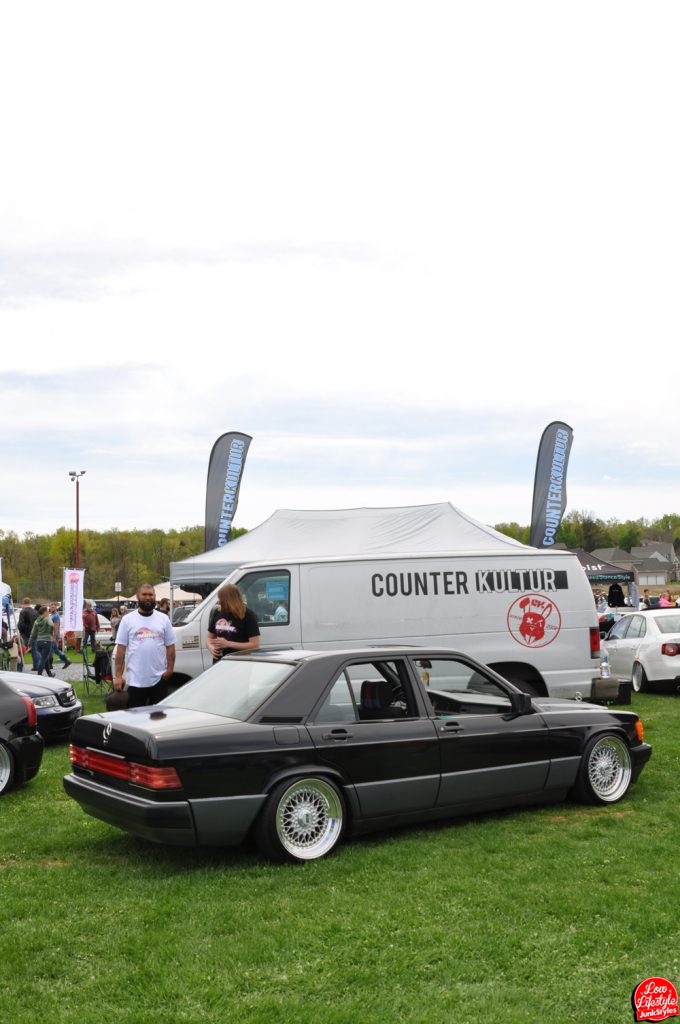 For some reason, the premise of the event called Spring Breakdown just screams out 80's style to us. So we themed the event gear, signage and awards accordingly.
It's truly a pleasure putting together an event like this. We're glad to see the community support it.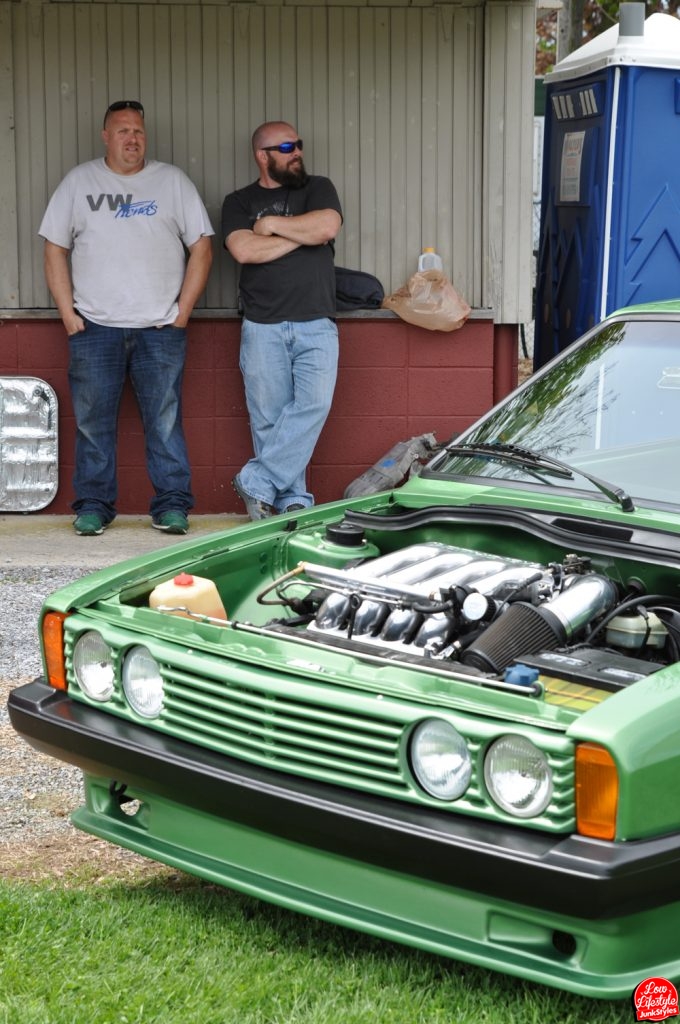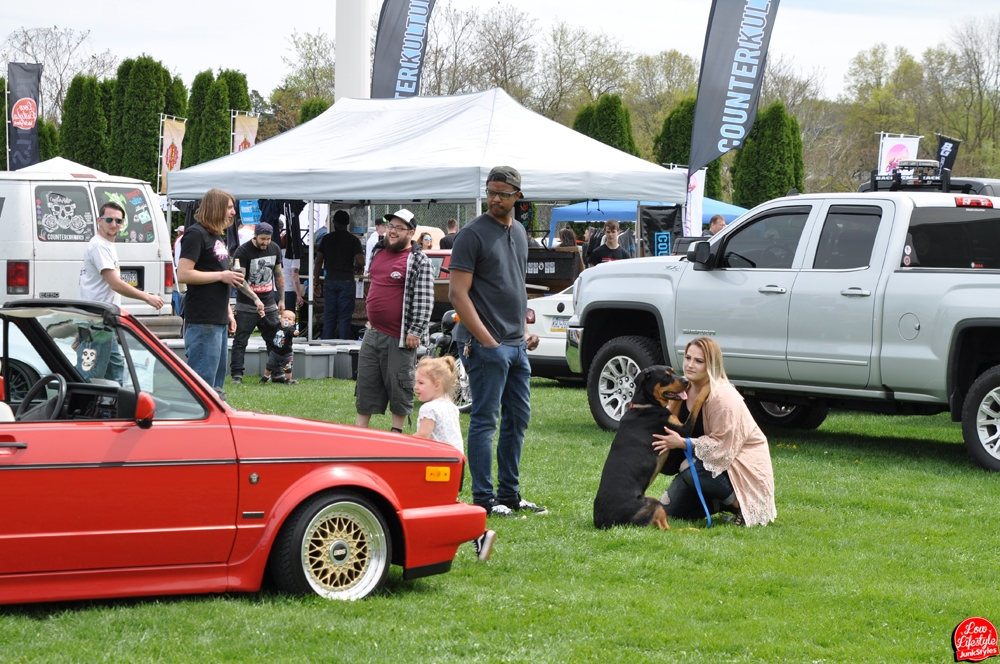 Thanks again to everyone for coming out. We're still working on details for our annual Knoedown event at Knoebels Amusement Park – the other event that we team up with CounterKultur on. We will also be doing two helpings of our solo project – The JunkFood Meet. Catch us on the river front in Harrisburg on June 17th and along the Lititz Creek on Sept 24th. Shout out to Nick Becker for doing what he loves to do… he's got a great eye for photos and we feel like he really catches the vibe of the event well thru his photography. The real question is… have we outgrown this venue for 2018's Spring Breakdown event. The answer… you'll have to wait and see! In the meantime, check out the full photo set from Nick and stay tuned for Part 2 of our Spring Breakdown coverage. Cheers!