It's impossible for us to be at all the cool events all the time. But lucky for us, we know people – all over the world apparently. This past weekend, for example, we were able to reach out to a close friend, Shailyn Nasuti, and she was able to take some time out of her schedule from the world of beauty & fashion blogging to go snap some pics of the Slammed Society event that was going down on the island. It's always cool to see what people are doing in different parts of the country/world. And we've been a long time fan of the Hawaii car scene.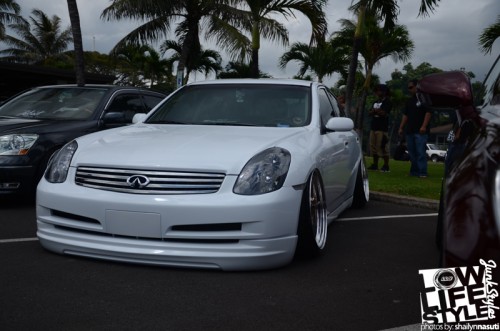 It's not much different in Hawaii – legit stance and a sick engine bay are on the must-do list. And Shailyn was able to find some truly creative examples of both during her Slammed Society visit.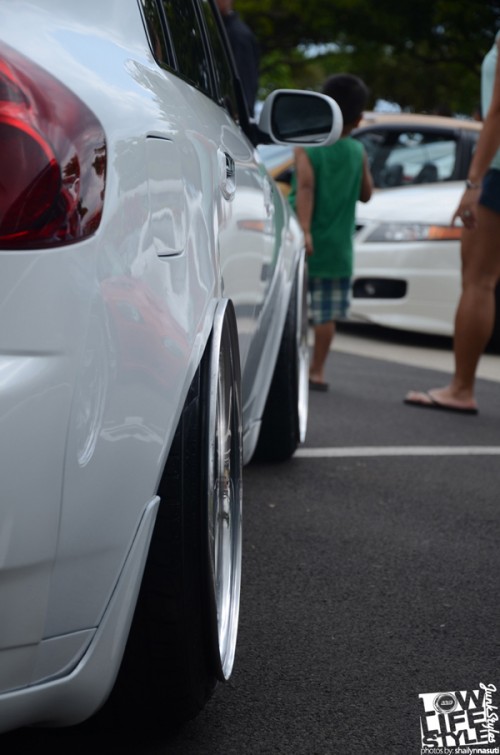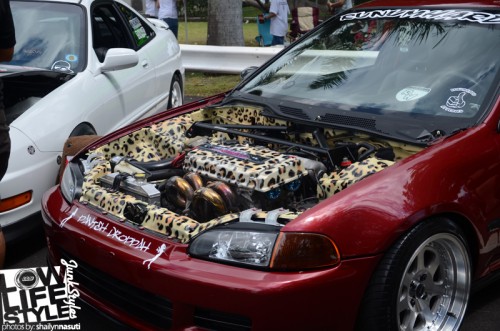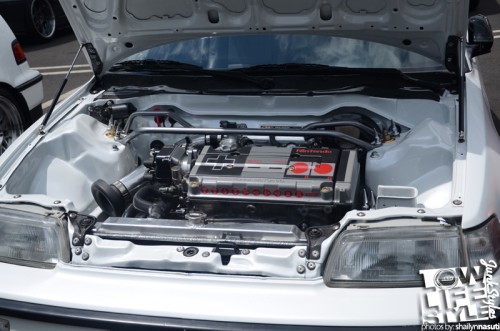 Speaking of engine bays, we've seen this car all over instagram before, but we trust that it was cool getting to see it in person. Real deal or "counterfeit"? The debate continues.

Hundred. Dollar. Hundred Dollar Bills…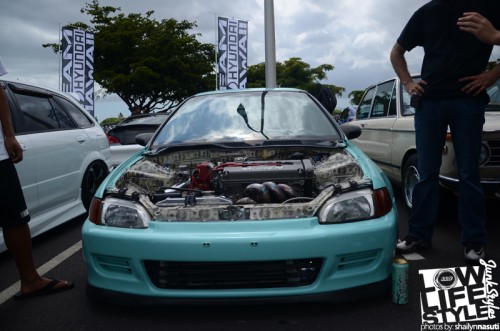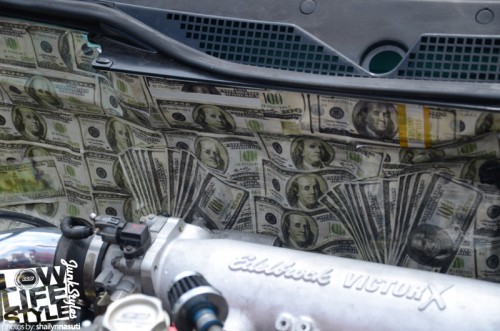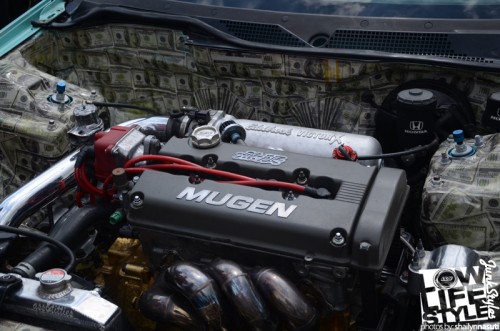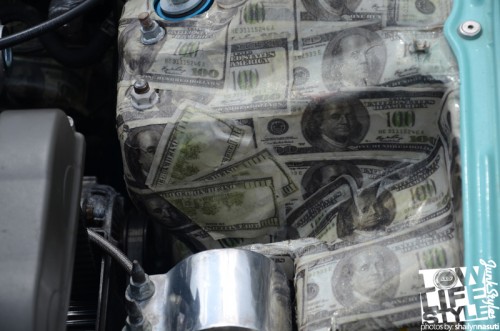 While we wouldn't normally hype a stickerbomb'd front lip (unless it was covered in our products), we had to give respect to this one. Obey is much cooler than the local "stance" sticker company's catchy phrases.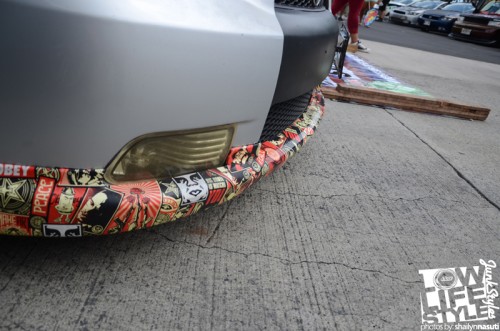 Of course we don't have to tell those that know us what we like to see. And one of Shai's favorites from the show was this "bitch basket" – God we hate that terminology.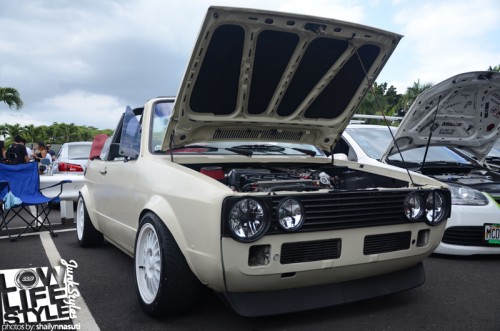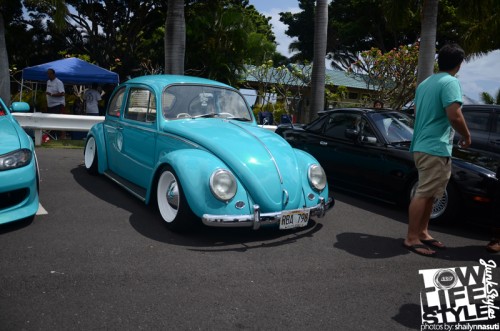 We gotta say, it looks like Slammed Society was a fun time. We want to thank Shai for helping us out and for going to support the car community at one of the rare quality events that Hawaii gets to host. Ladies, you should also check out her normal gig, Beauty Klepto .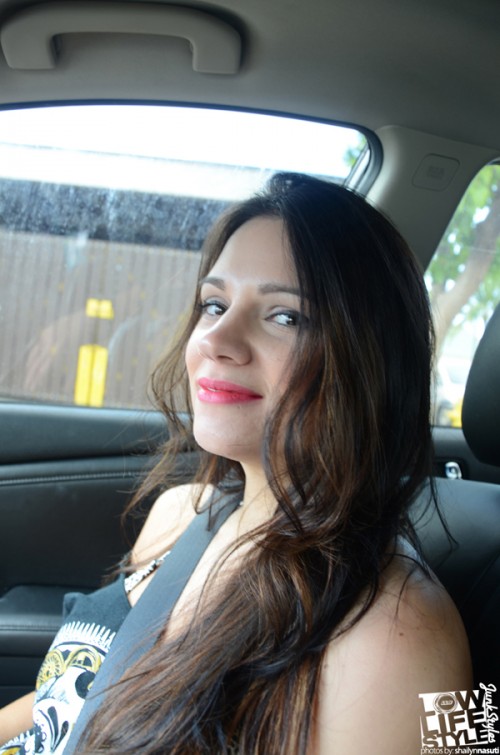 Enjoy the full photo set from the event: