We met photographer Anthony Feliciano last summer when he invited us to a meet he was organizing in our area. For us, it's always cool to see enthusiastic, respectable people helping the car community grow. We've kept in touch since that meet and have talked about having him shoot some feature cars for us. This past weekend he stopped by our booth at VW DustOff 2 and dropped off a flash drive of a vehicle that we felt was perfect to share with the world. This is Chad Steinman's clean aired out R32.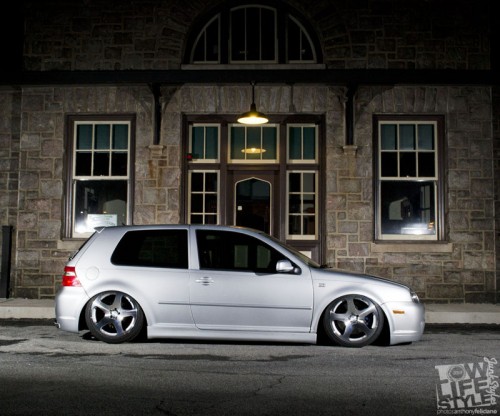 Chad is from Wernersville, PA – near Reading. This car is his daily driver, so he decided to go with a classic slammed look. No ridiculous stretch on his tires or omg camber. Just an R with a little extra flavor. He does have some big plans for it in the near future though.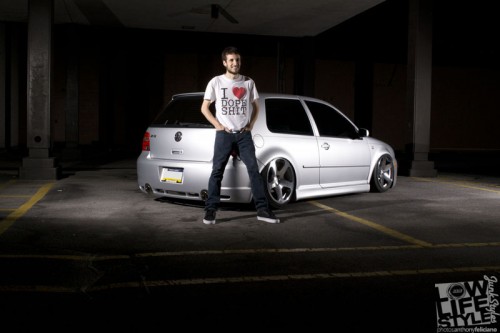 While we say this car is "just an R with a little extra flavor", don't get it twisted. The specs on the car are impressive. Added performance comes from a Carbonio cold air intake and APR catback exhaust. The suspension is an AirLift Performance set-up with the accuair e-level system, dual 400viair compressors, and a 5gallon tank. All 3/8″ line. Everything is hidden under a false rear seat made by Chad's buddy Adam at hostile customs. The R sits on Rotiform NUEs 18×9.5″ all around.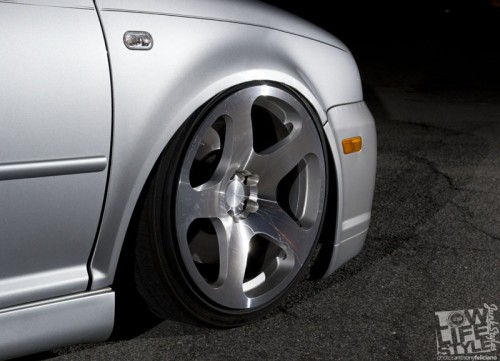 Chad's shout-outs: "Gotta thank John at bag riders, Andrew at ORT, Brendan Ginty at gintyfab, adam at hostile customs and of course my girlfriend Sarah who puts up with me and all my car nonsense."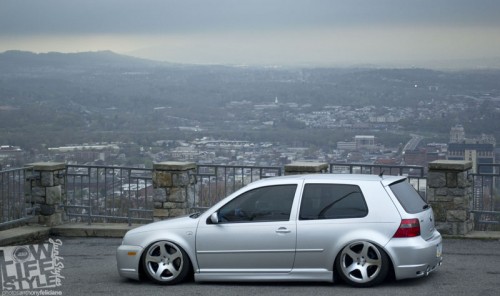 Anthony and Chad went to a bunch of cool locations and shared some dope pictures with us. Thanks fellas!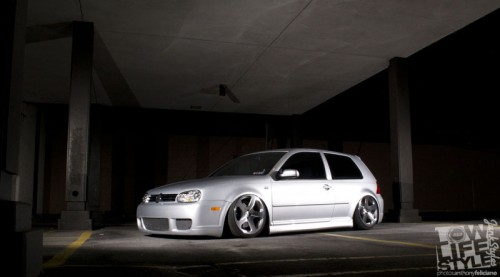 Enjoy the full photo set: