We hope everyone had a good Labor Day weekend. We've been slipping on the updates this past week or so. Truth is, we're very busy behind the scenes getting new product ready.
We thought today would be a perfect day to share a rainy day photoshoot that we did recently with Peter Colello of Mummbles Marketing. Pete has built a ton of cars in his automotive career, but none as rare as this one. For last year's SEMA show in Las Vegas, he was able to get his hands on this Korean-spec Hyundai Equus. This thing is executive class and it looks the part. I'm sure it's great to watch the reaction of people asking what kind of car this is… and telling them it's a Hyundai.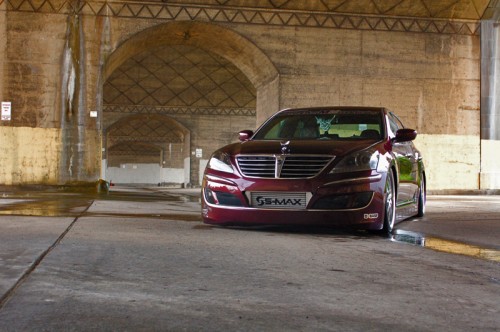 Just as we were looking for photoshoot locations, it started raining heavily. So we went to an old favorite spot of ours under a bridge in the city. When we were younger punks, we use to get chased out of this location trying to take pictures of our cars. On this day, a police officer stopped by and asked us if he could take the Equus for a spin. We told him no and then sent him on his way.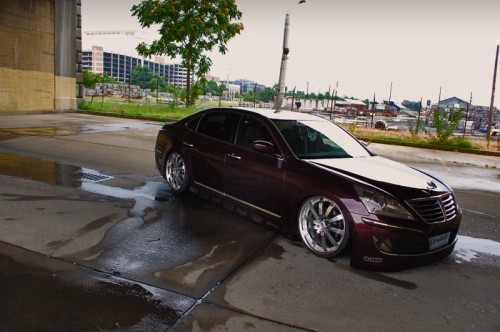 Peter is also a young architect. We found it interesting that one of the buildings we could see off in the background is one of his current/upcoming  projects. That's a pretty cool thing to be able to say during a photoshoot of your baller car. What's my next project? Oh just that building over there.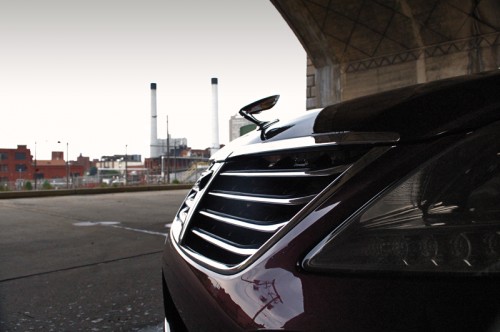 What could be better than having a rare car of this caliber? Being commissioned by Hyundai to take it to a higher – or lower – level. The Mummbles Equus sports  remote turbo set-up (trust us, it's under there), the essential AirLift suspension, monster Work Equip wheels, all-custom diamond stitched leather inside, a catalog of Junction Produce parts (including ash trays for the back seat passenger) – and a ton of Mummbles Marketing staples such as candy carbon fiber hood/roof/trunklid, smoked headlights and taillights, and a one-off body kit.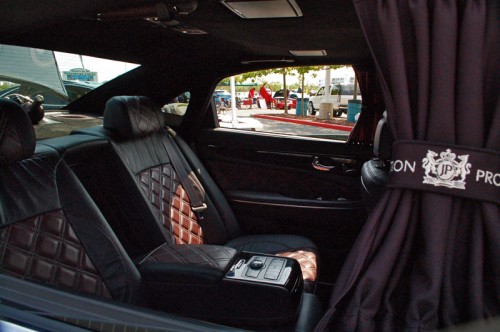 There's more, but you can just enjoy the photos and see for yourself: