It always gives us a sense of pride when someone from our crew does something big. In the car scene it doesn't get much bigger than SEMA. And more specifically, at SEMA, it doesn't get much more extraordinary than being a part of Scion's annual Tuner Challenge. Year after year since the birth of the program, the Scion booth is one of the main attractions of SEMA week.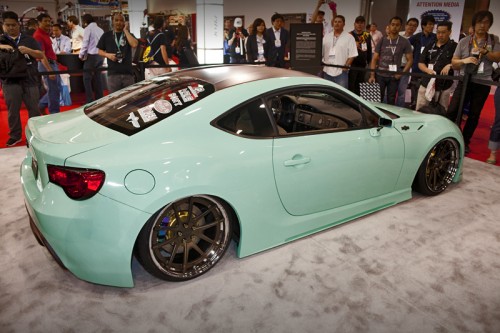 You may have seen Chris Basselgia in our booth at events – hanging out, helping out, chatting up the females. But we're not gonna lie. It was a surprise to us when we heard he was one of only 3 builders in the entire nation to be chosen for this prestigious competition. We were equally as stoked, however, to jump on board with the project. At our company's birth of existence, we played a small role in Shawn Baker's 2010 tC build that won this very same Tuner Challenge contest. We knew that Chris's vision would be similar – clean, subtle and detailed but with a focus on performance and proper fitment. Fittingly, he teamed up with Shawn for the concept renderings of the vehicle.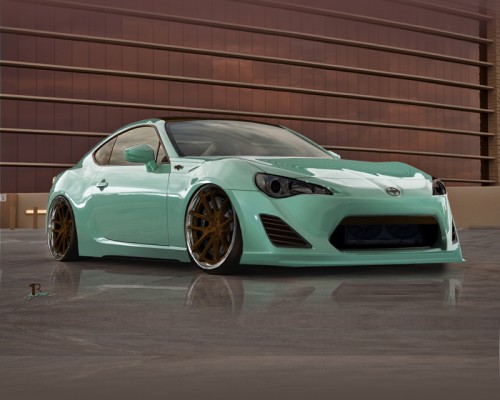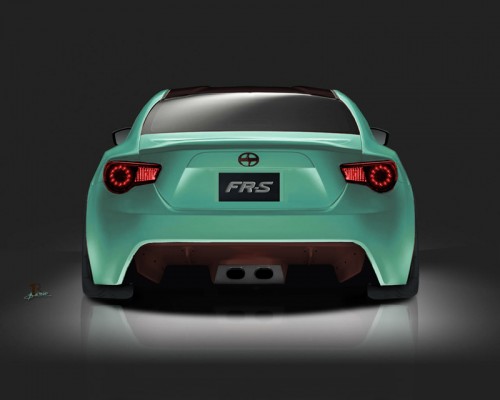 The first thing that you'll notice about this FR-S is more than likely it's unique colorway. We've seen a couple Mint cars popping up here and there lately, but not like this. It's a retro Porsche color actually and is trimmed quite nicely in a matte Root Beer finish. At a glance, you'd just assume that this car sports the standard black roof treatment. But look closer and you'll see that the roof, smoothed engine bay, badges, mirror arms, front R32 grilles, bumper support insert, and Rotiform wheels are actually a dark metallic chocolatey color that works nicely with the BASF Fresh Mint.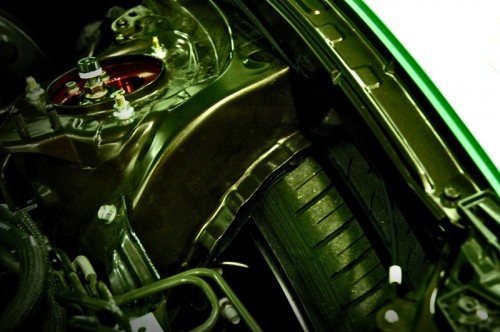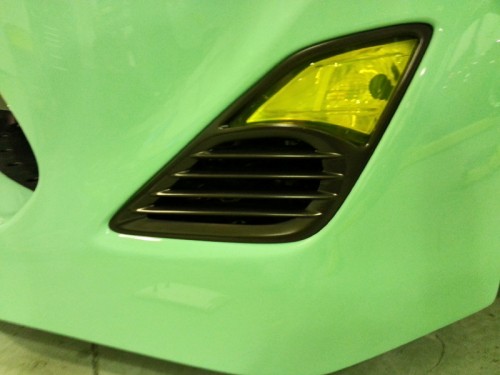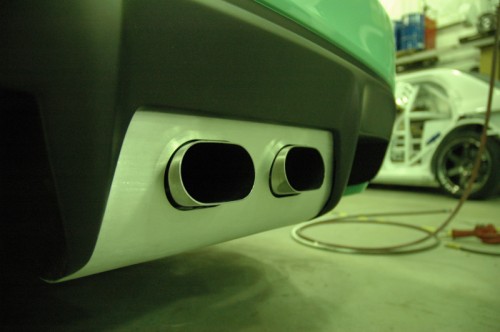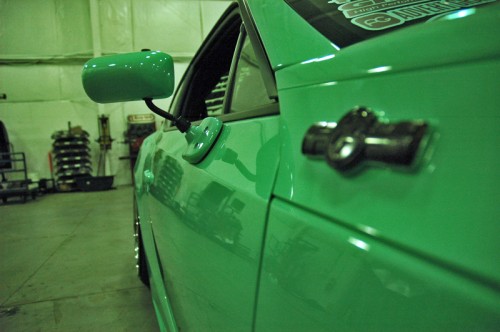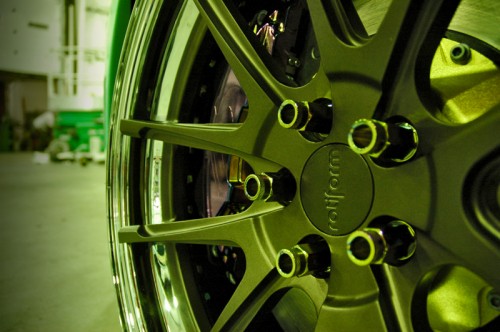 Maybe it's because we are biased and knew a lot about this car from behind the scenes, but we thought Chri's car had the best aero kit on it out of all the FR-S's at SEMA – or as we liked to call it Rocket Bunny Fest. The boys at RMiller Autobody laid their touches on the car and built this 5-piece Lipster kit (front lip, side skirts, and left/right rear bumper caps) for reproduction. It will be available soon, so get ready! The kit features a clean and simple look which tones down the "fangs" on the front bumper, and includes an optional duckbill style splitter, which Chris had them mold permanently to the front lip. Ryan and the guys at R Miller also did a great job integrating a one-off subtle duckbill style metal spoiler to the trunk lid. The untrained eye might not even notice a wing so subtle, as it emerges upwards from an existing body line that wraps around the rear of the car. Brilliant!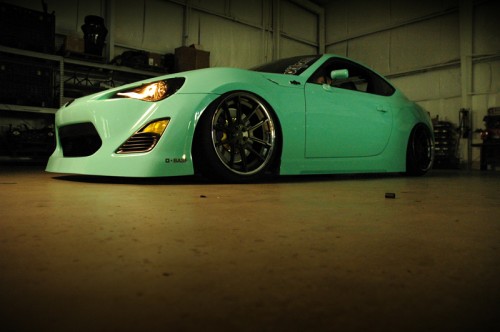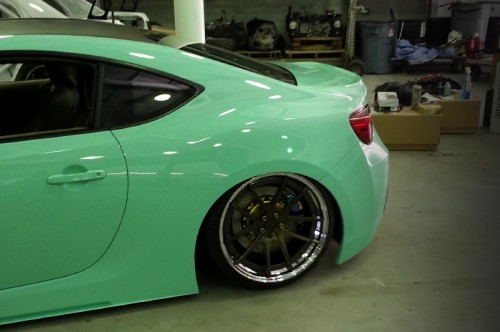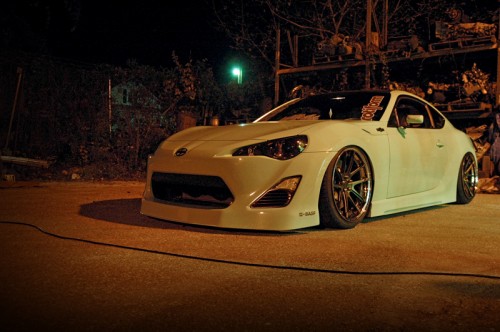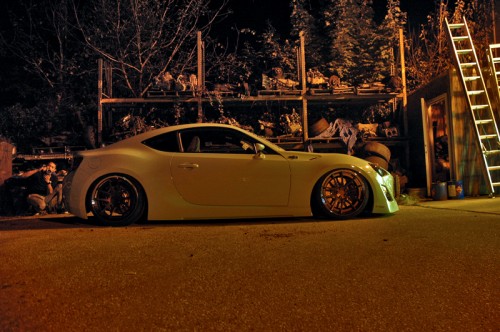 The interior was kept simple, yet somehow turned out to be one of the most detailed aspects of the vehicle. Distressed brown leather, coupled with black faux-ostrich accents are perfect for mashing out in style. Chris took the approach of comfortable spirited driving – as opposed to the cliche, cramped racing seat approach. For the interior retrim, he turned to some real Amurrrican hot rod guys – BK Rodz. Bryan and the crew at BK did not disappoint as the interior came out flawlessly. Also a part of the classic interior, was some top-notch audio provided by JL Audio and Sony – the hardwood pays homage to the Nardi wheel up front.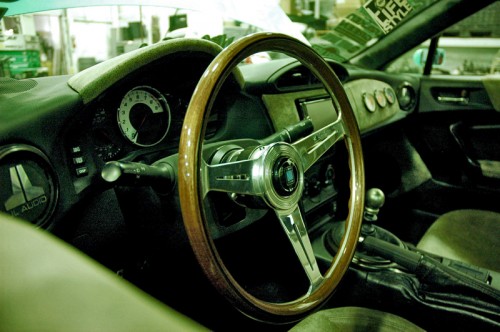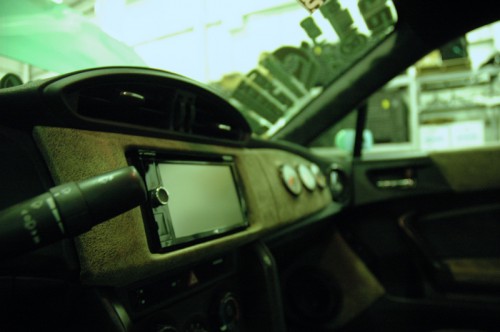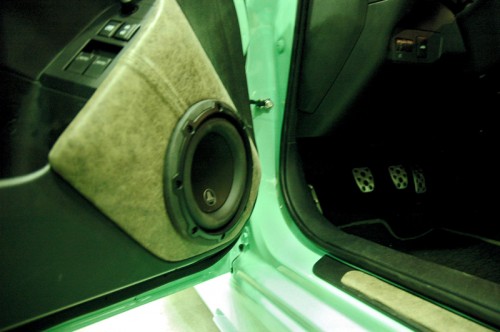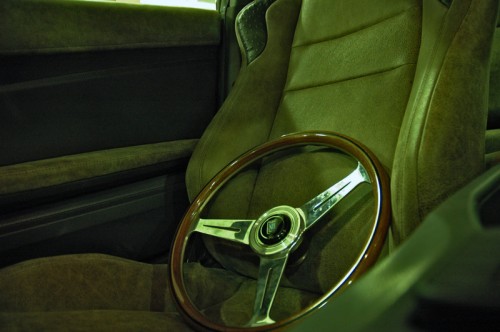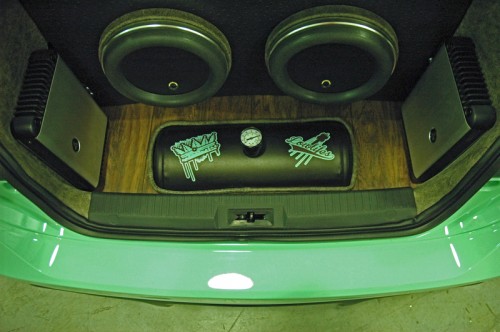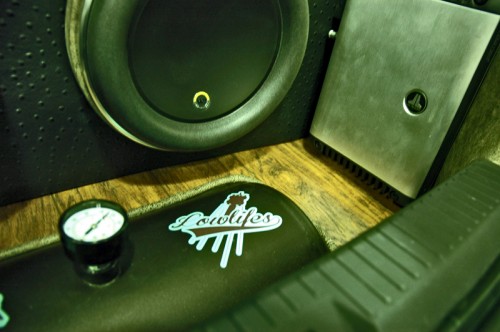 You can't build a sports car without focusing on performance. For that, Chris pulled a move of genius in contacting the kings of the (Subaru) boxer motor. For those that don't know, the Scion FR-S is a collaboration with Subaru and is relatively the same car as the Subaru BRZ. Both cars use a Subaru boxer power plant. We'll digress while you crawl out from under the rock where you've been living for the past year and a half… Are you with us now? The shop of choice was IAG Performance in Westminster, MD. These guys built one of the most relevant cars in the scene recently, Joy Abdalla's STi which has been all over the internet and all over the country collecting awards for the past year.   JJ Jabaji- good luck not getting randomly selected for further screening at the airport with that name – and his partners at IAG came up with the insane idea of building a twin-screw supercharger set-up with a water-to-air intercooler tucked inside a billet manifold. This high compression motor just wasn't cut out for turbo charging – and the amount of time they were going to have with the car meant there was no way they could tear the motor apart and make it turbo strong. After leaving R Miller Autobody, the car was delivered to IAG, where JJ and his crew fabricated the manifold out of a giant block of aluminum in the CNC machine no more than 20 feet from the car on the lift. The intercooler is hidden away nicely and is fed by its own independent cooling system, separate from the motor. While waiting for the CNC machine to sculpt the masterpiece, they went about building a beautiful center mount dual exhaust system with matching aluminum bezel that was custom retro-fit into the matte Root Beer R Miller rear diffuser. The IAG crew spent about two weeks straight at the shop because sleep is for after SEMA. The finished product was amazing and just may have been what made the difference in a close competition. Look for IAG to offer this blower kit to the public soon as well – in both intercooled and non-intercooled formats.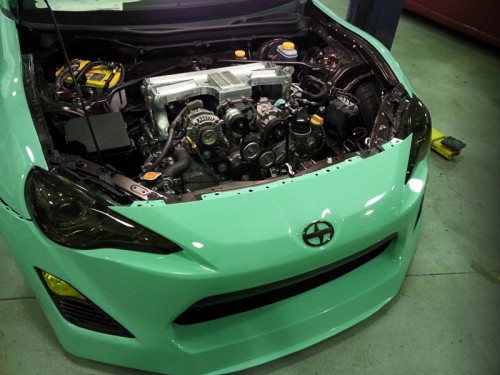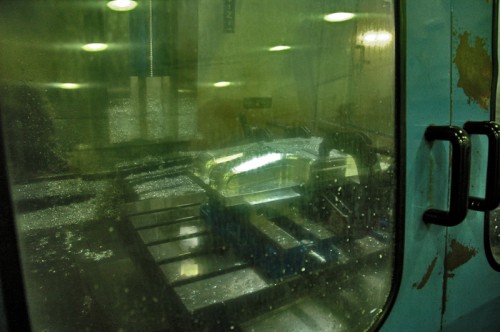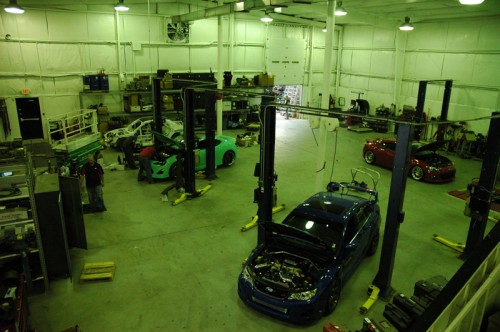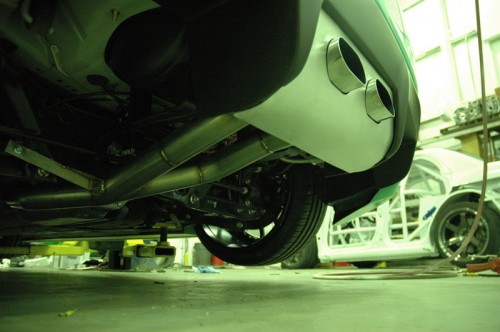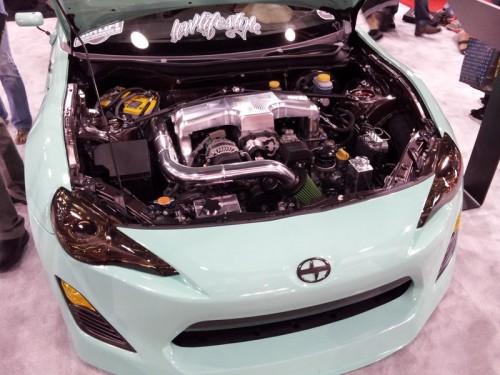 This is LowLifeStyle.com – so of course we wouldn't even be writing this story if the car didn't have a proper stance. For that, Chris turned to some people that we've worked with on other builds in the past – AirLift Company, Rotiform Wheels, and Falken Tires. We call that a recipe for success. The 19×9.5″ and 19×10″ 3-piece, hidden-hardware, super concave SNA's are the first of their kind. Good enough for one of 20 FelgenOutlet awards that were given out to the thousands of cars on display at SEMA. Tucked behind the wheels are NEO Motorsports big brake kits for the front and rear. These extremely rare calipers were given the Squeaky Clean neo-chrome finish – which was the perfect touch. The finish actually tricks your eyes into seeing hints of mint and root beer from certain angles. The suspension is a unique bag over coil style set-up – intended for performance as well as street cred. AirLift expedited the process of developing this system for both Chris and Rotiform's FR-S SEMA cars and while it did come down to the last minute, it was well worth the wait. I mean just look at how tough this car looks sitting on the ground!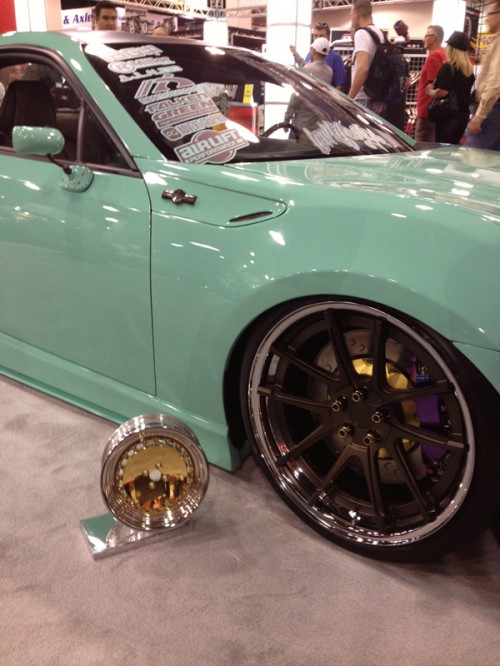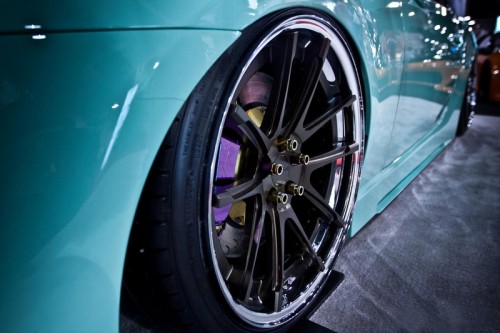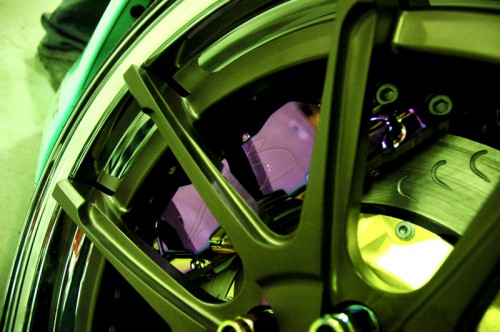 After all the pieces finally came together, Chris almost missed his chance to present the car to the Global Judging (powered by eJudged.com) officials, as well as to the press at SEMA. Hurricane "Super Storm" Sandy rolled into the east coast on the day before scheduled departure to Vegas. Airports were closed for days, and some of us lost power and much worse along the way. But there was no way that they were going to miss seeing what an impact this vehicle was going to have on the show. So after some intense 6 hour drives – the R Miller crew raced away from the hurricane to catch a flight in Columbus while Chris and the IAG crew raced south thru the eye of the storm to catch a flight out of Charlotte. They were all more than happy to arrive in the desert in one piece.

Now we shouldn't tell you who won because of that god awful played out phrase that what happens in Vegas stays in Vegas. But we're accustomed to breaking the rules so we'll risk it. As if you haven't already heard – Chris and his build partners came out victorious! Scion presented Chris with a cool trophy and an oversized check for 10 stacks at the show and then hosted an open bar dinner that started off an epic night of free booze and chaos – because that's what SEMA is really all about, right? Another friend of ours,  John Toca from Chicago,  took 2nd place with his Carbon Stealth FR-S creation – which was also clean, subtle, and properly fitted. In the days leading up to the event, it appeared the people's champion was Daniel Song – who went for the race car approach. Son's car was insane in person and looked like it would be a lot of fun on the track. But when it came down to the score sheets we'd guess that his stripped out interior, wrapped exterior, and bolt-on supercharger kit were just not enough to put him at the top of the podium. Attention to detail is almost always the key to winning any sort of competition. But hey they're all 3 winners in our book because they got the opportunity to participate in the Tuner Challenge.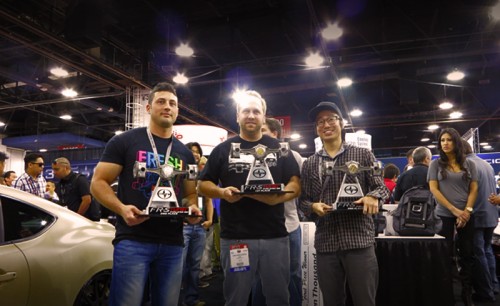 Look for a full SEMA recap in the upcoming days. But for now, we leave you with Chris Basselgia's award winning"Minty FReSh" Scion FR-S. Enjoy the rest of our photos. Full vehicle specs are listed after the break.
Vehicle Specs:
Powertrain:
IAG Performance Billet CNC Intake Manifold
Eaton M62 Roots Supercharger
IAG Performance Water to Air Intercooler Located Inside Billet Manifold
Bosch Cobra Water Pump For Intercooler
Frozen Boost Heat Exchanger
(2) Frozen Boost 12" 900CFM Electric Fans
IAG T304 Stainless Steel Exhaust System w/ Dual Oval 3.5" Exit
IAG Performance Polished Water Tank
IAG Performance Polished Coolant Overflow Tank
IAG Performance Polished Intake system and MAF Housing
Green Filter
Chassis/Suspension:
Wheels/Tires

19×9.5" Rotiform Super Concave 3-Piece SNA Wheels (Front)
19×10" Rotiform Super Concave 3-Piece SNA Wheels (Rear)
Matte Root Beer Finish w/ Polished Lip
Falken FK453 Tires – 225/35ZR19
Suspension

Airlift FR-S Double Bellow Air Struts
Airlift Auto Pilot V2 Digital Control System w/ 4 Corner Control
5 Gallon Air Tank
Vivar  Compressor
Brakes

Neo Motorsports 6-Piston Calipers w/ Neo Chrome Finish (Front)
Neo Motorsports 4-Piston Calipers w/ Neo Chrome Finish (Rear)
Neo Motorsports 14" C-Slot Race Rotors (Front)
Neo Motorsports 13" C-Slot Race Rotors (Rear)
Braided Stainless Brake Lines
Exterior:
Body and Paint by RMiller Autobody
BASF Fresh Mint and Matte Root Beer Paint
Juevos Designed/RMiller Produced Molded "Lipster" Lip Kit
RMiller Autobody Molded Duck Bill Spoiler
RMiller Autobody Rear Diffuser w/ Center Exit Exhaust
IAG Performance Diffuser Exhaust Trim
Wiper Delete and Smoothed Rain Tray
Shaved Antenna
Mild Smoothed Engine Bay
Shaved Center Grill
RMiller Autobody Side Brake Vents w/ Lateral Slats
APR Race Mirrors
Smoked Headlights
Red Tinted Brake Lights
Yellow Font Turn Signals/Marker Lights
Vinyl Partner Graphics by Advert Graphix
Interior:
Custom Leather Re-Trim by BK Rodz
Distressed Leather and Black Ostrich Leather Provided by Roden Leather
Shaved Rear Deck
Arm Pads added to Rear Panel
Custom Rear Panel Speaker Grill
IAG Titanium Shift Knob
Floor Mats Trimmed with Distressed Leather
Stewart Warner Gauges: Boost, EGT, and Volt
Nardi Classic 360mm Wood Grain Steering Wheel w/ Chrome Spokes
NR-G Quick Release Steering Wheel Hub
Audio:
Sony XABV-601BT Double DIN Touch Screen Head Unit
JL Audio HD750/1 Amplifier
JL Audio HD600/4 Amplifier
(2) JL Audio 10W7 Sub Woofers
(4) JL Audio 6W3 Mid Bass Sub Woofers
JL Audio Power/Audio/Speaker Wiring and Fuse Blocks
Optima Yellow Top Battery